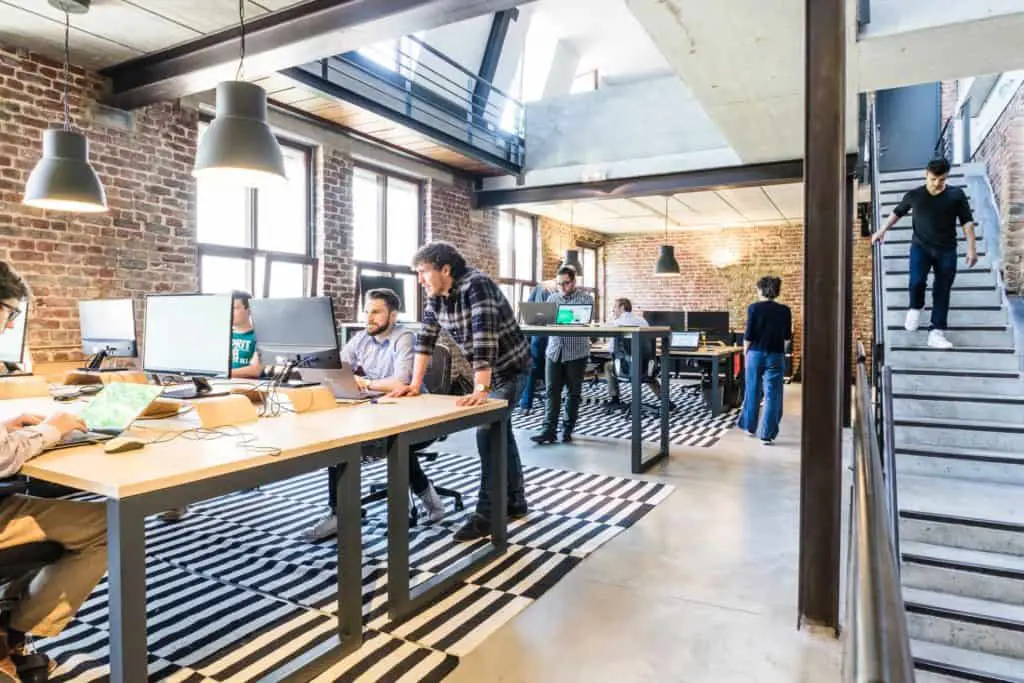 Are you too in a fix about opting for Sap as a career? Will it be worth it or not? Is it a good move for the long term? Will it be enough to satisfy the growing financial needs? Here is all you need to know and then decide about choosing so. If you are a young buck and not at all afraid of challenges, then, Yes,  SAP unquestionably is one of the best long-term career options to go with. In fact, it is on the list of handsomely paid jobs. This exciting new field, irrespective of whether you are a beginner or not, demands advanced and best skills. 
Job Scope – Is Sap a Good Career?
SAP(Systems Applications and Products in Data Processing)  is a Germany-based software organization lending help to around 388,000 customers worldwide. Due to its rise in the share market, this new field is creating excellent prospects for jobs.  SAP jobs are broadly classified into two categories:
Functional SAP Jobs – These ones are for those who wish to work as a SAP consultant laying focus on the business's needs.
Technical SAP Jobs – These call out for the individuals who look forward to the development of software with some prior experience in the technical aspect of the SAP module. SAP module offers around 25 different options from where one can choose the concerned one.
SAP Career Opportunities
Finance
Development and Technology
Sales
Marketing and Communication
Corporate Operation
Consulting Services
Customer Support
Human Resources
University
Educational Background for SAP JOBS
Engineering Graduation
Masters in Computer Application
Bachelor's Degree in Science/Commerce/Arts
SAP Certification(only for preference)
Tricks For a Mind-Boggling Kick Start to SAP Career
Right Choice of the Path – With SAP, you have the option of choosing the specialist path that you desire to go down the lane, be it the technical or the consultancy one. This one is highly based on your interest.
Burnishing Up of the Skills – Once you are up with your mind which specialist path you wish to choose then go on for SAP courses to glaze the skills like communications, engagement, and many more in the to-do list and to give you the best out of it.
Here is the list of some SAP courses which will definitely help you to brace up your skills within no time:
Supply Chain Software
Enterprise Software
Distribution and Sales
SAP Business Information Warehouse
ABAP Programming
Benefits of SAP Training
Gain of skills and knowledge needed to take up various upcoming challenges.
Help to have a strategic approach and plans for the organization.
Plans for international recognition.
Opening up of gates for upcoming opportunities.
Works as an aid for early promotions.
Get on to link up with more users – After glazing up the skills, go to different SAP forums to get your name and work known out on as many platforms as you can.
Networking – Use various social media platforms to introduce yourself to various SAP users and companies. Just don't forget to list all your achievements and certification over there.
Trusted SAP Recruitment Consultant – Go on for finding an alcove SAP consultant to assist you in dealing with the SAP ecosystem and also in finding your first or next role.
Hold clarity in describing the accomplishments.
The clarity in writing specifications.
SAP Career Hierarchy
Principal, Partners – These are the ones that hold the topmost position in the hierarchy. They are mainly the shareholders which focus on selling client engagement in the outer world.
Project Manager – They are the ones holding the second position after Principals or Partners in the hierarchy. Their work is under the guidance of the above and leads sales pursuits.
Sr. Consultant – These call for the ones holding at least 6-7years of experience in the field and also have the capability of leading a sub-team for the achievement of the desired goal.
Consultants – They work under the leadership of Sr. Consultants and provide aid in completing the task in the required span.
Analysts, End Users – This category mainly involves the freshers who can take up entry-level work.
 Interns – These are usually the individuals interested to learn this field and hold small internships during their course.
SAP Market and Salary
Due to a lack of proper awareness and knowledge in this field, the market holds a scarcity of individuals required. It is an exciting field that offers the individual the benefit of a handsome salary and mind-blowing career growth opportunities because of the use of SAP in almost every large organization. But due to the rapid increase in the market, there is a wave of competition among individuals. So if you want to outshine in this field, you have to stand out from the mob. Undoubtedly, the salary varies depending on factors like organization, work, place, and designation you hold but generally, at the initial stages, the start can be experienced from around 3-5 Lacs. This field observes a hike in divisions like government sectors, manufacturing sector as well as in utilities. 
Top Companies Using SAP Software
Ford
Hindustan Unilever
Pepsi
Sony
Nestle
Coca Cola
Titan
HCL Technologies Limited
TCS
NIIT Limited
Amazon
Dell
Microsoft 
MRF 
Puma
Voltas
Infosys and many more
Skills Required as an SAP Employee
Getting hired in this field is not alone enough. To become successful in the desired field you need to possess the following below-listed qualities:
Excellent communication skills to engage customers.
Skills to understand and articulate best solutions according to the customer's need and situation.
Proper execution of technology.
Acquainted with the knowledge of the digital world, mobile world, and cloud integration.
Hold an art of giving valid information to the desired person at the desired time.
Lay entire emphasis on the role chosen instead of the position.
Why Only SAP?
SAP is amongst the most trading skilled jobs these days. This is the profession that offers the individual abundant growth, learning opportunities, and worldwide acceptance. One in this profession never gets bored off as it offers multiple tasks and duties to be done and gets yourself useful and effectively engaged. Above this is one such profession that creates a work-balanced environment making it interesting and skill-enhancing simultaneously.
Conclusion
So if you are the one holding an interest in technology and are too looking for a field to make a remarkable career in with a handsome satisfactory salary, then SAP as a Career -is the option that best fits your shoes. All you need to do is identify your interest area and the area fitting your skills.
Frequently Asked Questions
Do we have any online training programs for SAP? Yes, there are various platforms offering online training programs for SAP.
What is the duration and course fee for SAP certification? Depending on the field of specialization, the duration and fee vary.
Is SAP a highest-paid job? Yes, indeed amongst the highest as the average salary of SAP consultant is pretty higher than any IT professional.
Is SAP a long-term career option? Yes, it is not only the long-term career option but even the most promising and trending option also.
Is Sap a Good Career Option?