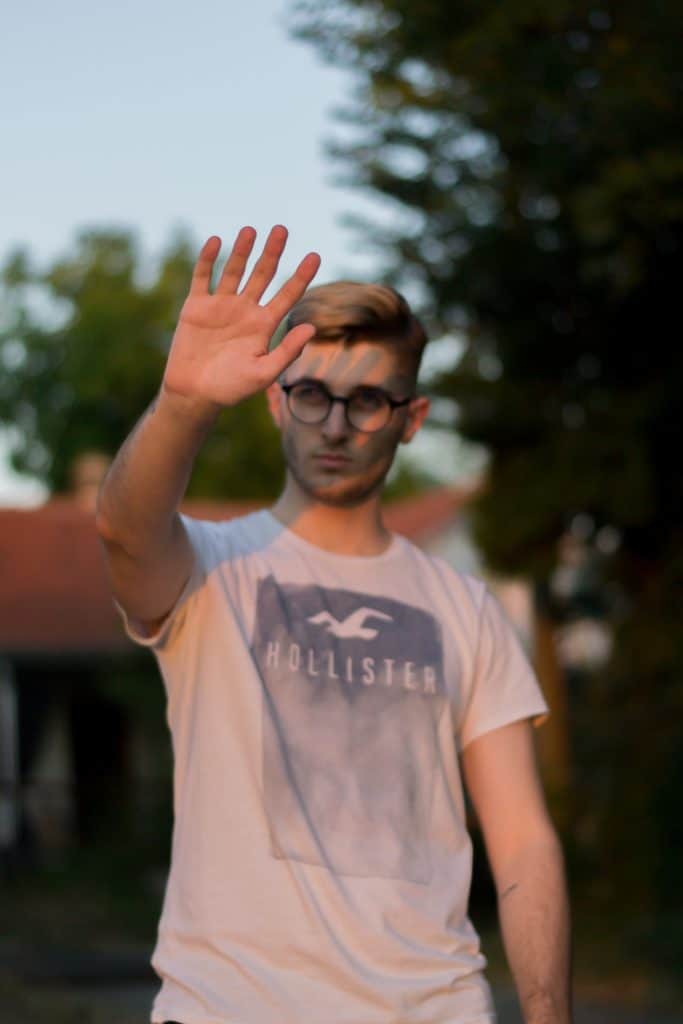 Teenage? Well, that defines the style. We will discuss what you can wear in an Hollister Interview here. So if you want to know about the latest trends, have a look at the teenagers and young adults, and you'll know about it all. But what really gets them to make a style statement? It is companies like Hollister whose clothing lines are a signature swerve today. So whether you're looking for a pair of some dapper jeans or you want to slug idly in some cozy pajamas, Hollister's got it for you!
But what do 'you' wear if you want to interview at one of the top five clothing brands in the world? Panic much? Well, don't. We're here to help you out. Given that you're gonna interview for a job at a clothing brand, out of all the people, you must dress adequately and make a good first impression because, yes, fashion matters here. But, having said that, you also don't want to go too far and ruin everything. So what do you do? The best way to dress for a Hollister interview is to keep it minimal and preferably wear only Hollister Co. clothing. To know more and be fully prepared for the interview, read the report till the end!
What to Wear to a Hollister Interview?
Many people fret about the prevalent 'look policy' and are under a false notion that Hollister hires only attractive people. Let me tell you that's really not the case. While you do need to look presentable, you don't need to waste your time and energy trying to look at someone you aren't. The keyword is-'Go Natural', and that's it! You shouldn't dress formally as this is not an interview at a firm or a corporation but a retail store. Wear something that you would wear hanging out with your friends or something that looks like you've just come strolling from the beach, but at the same time, it shouldn't be anything sloppy or lousy. 
Here are some insights that you can follow to dress perfectly for your Hollister interview:
Wear something that reflects your natural style and is uninfluenced or unaffected. Something that is unique to you. Don't try too much to impress. Anything that looks effortless will do. Be you!
Clothing should be modern and stylish. 
If you choose to wear a t-shirt, it should not be anything outlandishly screaming something at the interviewer. Always think wholesome while you dress. 
Girls can go for the following:
Follow little or no makeup. Eyeliner is a big no! They hate that. A simple mascara with a light gloss will do the work for you.
Keep your hair down because anyhow they're gonna ask you to lower it down at the end of the interview for a photograph. Your hair should look neat yet effortless.
Prefer to wear little or no jewelry at all.
Jeans, a tank top, button-ups, shorts, modest t-shirts, or layered shirts are some of the preferred clothes you can choose from.
Guys can choose from:
 A decent t-shirt with or without a layered shirt can go for you.
Hair should be neat and presentable.
Do not make much of an effort.
Converse shoes are the best choice for both girls and boys.
Abstain from wearing anything too revealing or absurd, it is not professional and never makes a good impression.
For further insights, you can visit the official Hollister website and look at their clothing line to get a better picture. Of course, wearing the Hollister brand is preferable, but it should not look out of place.
What Do They Expect From You?
Like any other job, you need to fulfill some basic requirements and have some basic skills to land yourself up at Hollister. The hiring process allows both new and experienced applicants to participate. You don't need a special degree for the job; Hollister is looking for peeps who:
Are social, friendly, welcoming, and laid back.
Exhibit a relaxed and pleasing attitude throughout the interview.
Have a patient demeanor and are not quick to vexation. If you shout or quarrel with your fellow competitors or the interviewers, that'll be a major downfall.
Smile often and have a helping attitude.
While answering the questions, they sound as genuine and respectable as they can.
Have the required leadership, teamwork, and management skills.
Are willing to foster a healthy and sound environment with the customers, their fellow employees, and the management during their tenure.
Are at least 16 years of age.
Are outgoing, enthusiastic, confident, and like and know fashion. 
The Deal Breakers
If you want to work as a Hollister employee, you have good prospects until you end up committing the following;
Yell or fight with anyone during the interview. This is a huge setback. Hollister is looking for employees who are fun-loving and understanding, not people who cannot control their temper.
Tattoos and piercings are a big no. If you have some, they'll always ask you to cover it during your working hours. 
Show little or no knowledge about fashion and the latest trends. After all, you're applying to a clothing company. If you don't know about fashion, then what's the point really? It's like applying for a math teacher and not knowing simple addition!
Smoking or taking drugs is strictly prohibited.
Salary
According to Payscale, employees at Hollister get paid an average of $10.15 an hour. Hourly pay at Hollister ranges from an average of $7.21 to $18.65, with the Retail Store Manager making the most at a rate of $18.85 per hour while the Sales Associate making the least at a rate of $8.72 per hour.  
Perks
According to Hollister.com, along with staying up to date with fashion and its latest trends, employees at Hollister also enjoy the benefits listed below:
Full-time employees receive a 20% steal on regular priced products while part-time workers receive 10%.
Flexible work hours
Life, health, dental, and vision insurance.
Paid sick leave and vacations.
Casual uniforms and easy-going work environment
Infertility coverage
Parental leave
Bereavement leave
Tuition reimbursement
Competitive retirement plans
Community involvement through volunteer events and activities.
How Do They Hire?
Hollister follows a well-laid-out procedure for hiring its employees. However, to get to know it all before applying for a job, you must go through the following steps:
Application Process
Minimum Age Requirement: All applicants must be at least 16 years of age.
Applicants can fill an online application through the company's employment application page or go for in-store applications.
Hiring Process
Group Interviews: Most Hollister jobs recruit applicants through a group interview which lasts roughly for about half an hour and can include five to ten applicants.
Applicants must exhibit a friendly and social attitude towards their fellow applicants as well as the interviewers throughout the interview.
What Questions Do They Ask?
It's always good to appear for an interview well acquainted with all the information about the organization and well prepared for the questions you could be asked. To help you fully prepare for giving your best interview, here are some common questions that they ask of you while hiring:
Give a good intro about who you are, where you presently work/study, what skills and experiences you have, etc.
What can you tell about Hollister?
Dp a good research about the company, when it was founded, what are its policies and principles, etc.
Why do you want this job?
Never answer this question saying that you need the money to help your studies or add the payment to your other job. Instead, always respond by saying that you are looking forward to developing your skills and want a new experience which is why you want the job.
What are your greatest strengths?
Mention one or two, but do not boast about them. Instead, tell them how you will use your strengths to help the company grow.
What are your weaknesses?
Never say you have none. That displays overconfidence. Always mention some by saying that you would like to improve them through the skills learned in your job.
Where do you see yourself in five years?
A great answer would mention that you would like a career in fashion or retail management as it will show that your career goals are in line with your job requirements.
State all your past experiences and skills. Also, tell them that you love fashion and have good people skills.
How would you deal with an unhappy customer?
Tell them that you would find the reason why they are unhappy. For example, if it is because of a product, you will replace it, or if they are unable to find what they want, you will find it.
Do you have any questions?
Do answer this one. This shows your interest in the job. Ask them questions about your working hours, benefits, etc.
What is diversity and how is it important in a workplace?
This is the most crucial of all the questions, and you must answer it most wisely. Tell them that diversity is an integral part of any work organization and that you highly support it. 
Closure
So, if you're a natural trendsetter and fashion runs in your veins, Hollister provides just the right opportunities for you. Hollister doesn't ask you to look like models on their homepage. They already have people for that. All you gotta do is be you! The best way to dress for an interview is your way. That is something that'll make you stand out. Make it chic, casual, and effortlessly natural, and you're good to go. So let go, loosen up a little, and 'Wear what makes you Happy'! 
Frequently Asked Questions
What are the work environment and culture like at Hollister? The work environment at Hollister is very friendly and sound. You don't have to dress or act formally. A casual and friendly attitude will help you go a long way to the top.
How long does it take to get hired from start to finish? The hiring process at Hollister is not tedious at all. You just need to fill an application form either online or in-store. That is followed by a group interview and that's it.
How would you describe the pace of work at Hollister Co.? Hollister is a very well-known and reputed brand that has every day as a busy day. The rush is roughly the same throughout with the weekends being the busiest.
If an associate is not working on a day, can they shop in the store? Of Course, they can! Associates also get discounts over the regularly priced products depending on their working hours. 
What to Wear to a Hollister Interview?