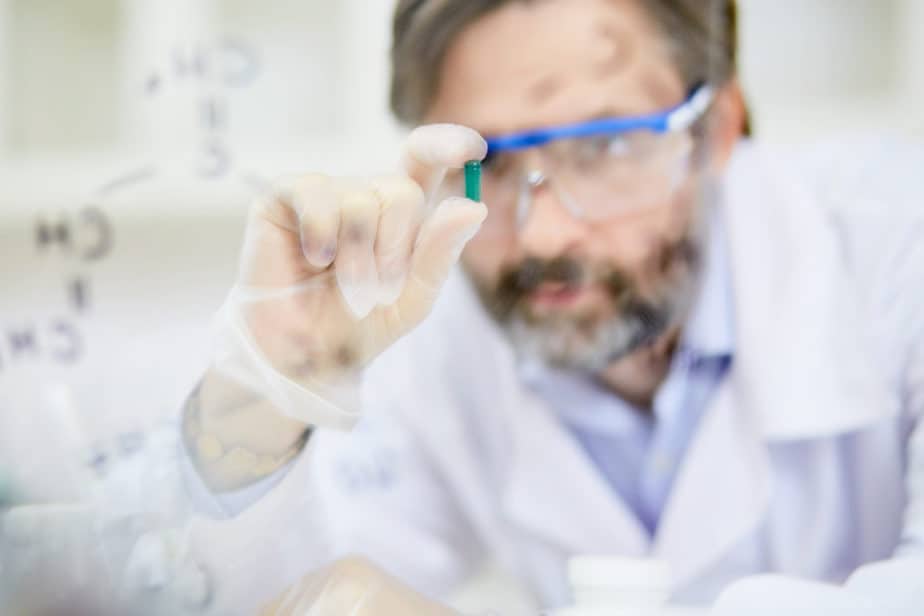 We've all gone to the drugstore to get medications or medicines. But have you ever wondered who creates all of the medications that the pharmacist sells in a pharmacy/chemist/drug store? Let us have a look at the definition of a pharmacologist so that we are never perplexed about the distinction between a pharmacist and a pharmacologist again. And also we'll know Is Pharmacology a good career?
About pharmacologist
A pharmacologist is an interdisciplinary scientist who researches medications and their interactions with humans. Essentially, a pharmacologist spends his whole day in a laboratory conducting research and interacting with medicines. He is regarded as the best individual who is well-versed in medicines and their harmful side effects. In other words, pharmacologists are medical scientists who work on creating new medications and assessing their safety and effectiveness. Furthermore, pharmacologists can work for a wide range of organizations, including government agencies, research institutes, manufacturers, hospitals, and universities. Pharmacologists can do laboratory research, teach, and write books.
They can also successfully collaborate with pharmacists and pharmaceutical suppliers. According to the U.S. Bureau of Labor Statistics, medical scientists, including pharmacologists, may anticipate having an 8% increase in employment opportunities between 2014 and 2024, which is the same as the national average. In terms of pay scales, a pharmacologist's yearly salary in the United States is $141,272. In certain situations, salaries range from $71,000 to $214,000 per year. A pharmacologist's job is not as simple as it appears. In other words, they hold a human's life in their hands. The manner in which they prepare the medication is a critical duty that they have. A pharmacologist can be held responsible for simple carelessness that results in adverse effects or death of a patient. However, the United States Supreme Court issued a landmark decision in 2013 that after the medicine is authorized by the FDA, individuals are no longer able to sue the drug makers, even if it has been confirmed or shown that the drug caused an injury. As a result, consumers are forbidden from using a medication producer once the FDA has authorized the drug. 
The FDA mandates that all authorized medicines meet two criteria:
a) The medicine must be found to be successful against the disease for which it is being approved (where 'effective' simply means that the treatment outperformed placebo or rivals in at least two studies).
b) Animal and controlled human testing is required to ensure that the medication meets safety standards. 
However, you have the right to sue your pharmacist or doctor if you were administered a hazardous or harmful medicine that resulted in a loss or endangerment.
Read On
A rational and curious mind, analytical abilities, good writing, and oral communication skills, precise understanding of biology, chemistry, and lab techniques, complicated problem-solving, adaptability, precision, and attention to detail are all the skills that are required to become a pharmacologist and, most crucially, the ability to work well in groups. In terms of credentials, as a pharmacologist, you have a variety of employment choices. Working with research organizations, hospitals, universities, and pharmaceutical companies are just a few examples. If you like conducting research, a job in pharmacology is for you. You can also give a read to a pamphlet titled "Explore Pharmacology" which gives a general introduction to the field, emphasizes potential areas of study, and discusses the many career options available to people with pharmacology expertise. It is highly recommended that you study more about pharmacology.
To Conclude
Nothing worthwhile comes easily. I would never lie and claim that being a pharmacologist is simple because it is not. You must be self-disciplined and put in a lot of effort if you want to become a pharmacist. There are no quick solutions or shortcuts to becoming a pharmacist. Understanding the foundations of pharmacology requires the ability to recognize each medication and grasp the differences and similarities between them. A few tips that I would like to share with aspiring candidates that may help them achieve their goals are to first establish a daily routine, eat a healthy diet, read books, look for someone or something that could be your inspiration, read out the definitions and theorems aloud, record your voice while reading the answers, and listen to it repeatedly in your spare time or while working or even when performing housework, as this will undoubtedly assist to enhance your memory and fit the answers in your long-term memory.
Frequently Asked Questions
Q1] What are the responsibilities of a pharmacologist?
Ans: A pharmacologist's everyday responsibilities include the following-
1. Upkeep of laboratory equipment.
2. Animal research in the laboratory.
3. Execution of tests and diagnostics.
4. Dose regulation of pharmaceuticals.
5. Data from studies are being evaluated.
6. Keeping an eye on the quality of medicine manufacture.
7. Conducting scholarly research and writing articles.
Q2] How can I become a pharmacologist?
Ans: Pharmacologists must have a graduate degree, such as a Ph.D., Pharm.D., or M.D., to work. Those interested in a career in clinical pharmacology should have an M.D. or Ph.D., whereas those interested in a career in applied pharmacology should have a Ph.D. or Pharm.D. Furthermore, medical degree programs last four years, followed by a residency and fellowship. On the other hand, a doctorate degree is often a five-year curriculum, whereas a pharmacy program takes four years to complete.
Q3] Which colleges do I have the option of applying to for a pharmacology course?
Ans: You might look at the top colleges/universities that offer pharmacologist programs, which are listed below-
  1. MCPHS University, U.S (offers 12 pharmacology courses)
2. University of Cincinnati, U.S (offers 10 pharmacology courses)
3. Saint Louis University, U.S (offers 3 pharmacology courses)
4. George Washington University, U.S (offers 1 pharmacology course)
5. Washington State University, U.S (offers 1 pharmacology course)
6. The University of Missouri- St. Louis, U.S (offers 1 pharmacology course)
7. Oklahoma State University- Stillwater, U.S (offers 1 pharmacology course)
8. Duquesne University, U.S (offers 4 pharmacology courses)
9. New Jersey Institute of Technology, U.S (offers 8 pharmacology courses)
10. The University of New Orleans, U.S (offers 1 pharmacology course)
Q4] What are the 2 main branches of pharmacology?
Ans: Pharmacokinetics & Pharmacodynamics are the two main principles of pharmacology and below are the definitions respectively-
    1.Pharmacokinetics is the study of drug absorption, distribution, metabolism, and excretion.
   2. Pharmacodynamics is the study of medicines' molecular, biochemical, and physiological impacts, including drug mode of action.
Q5] What job options do I have if I have a Master's degree in Pharmacology?
Ans: If this is the case, you can opt for – 
1. Medical Writers:
Medical writers make an annual income of $72,612 on average, while those working in high-demand regions may earn up to $90,000 per year.
2. Pharmaceuticals Sales Representatives:
Pharmaceutical sales professionals earn an average yearly income of $85,308, with those at the top of the pay scale earning more than $120,000 per year.
3. Pharmaceutical Lab Scientist:
Salaries for experts in this job might vary greatly based on a number of criteria. However, the annual salary ranges from $80,635 to $103,819 on average.
4. Pharmaceutical Marketing Manager:
Pharmaceutical marketing managers earn an average annual income of $108,856.
5. Medical Liaison:
A medical liaison's yearly income is $136,673, with those at the top of the pay scale earning more than $170,000.
Is Pharmacology a good career?