Banks and lending companies frequently use KYC analysts, although they can also work in other areas like manufacturing, technology, or consulting. Here we will see about Is KYC a Good Career?
 If you're seeking an answer to the aforementioned question, the answer is a resounding YES! The hazards are continually growing in the setting of a complicated geopolitical scenario and an increase in international financial activities. Certain financial catastrophes have encouraged banks to boost up their security to protect their reputation. 
As a result, the need for KYC Analysts is growing as the first line of defense in analyzing consumer risk and trustworthiness. You can attract the attention of hiring managers by demonstrating a thorough awareness of applicable regulations, such as by taking anti-money laundering training. Legal and compliance qualifications and Understanding of the regulatory environment make the job more demanding.
To comply with government laws in the banking industry, businesses implement KYC procedures into their client acquisition programs. KYC has become increasingly important in corporate finance organizations as government authorities tighten regulations to prevent financial crimes. KYC analysts may now be found in manufacturing, consulting, and technology, among other industries.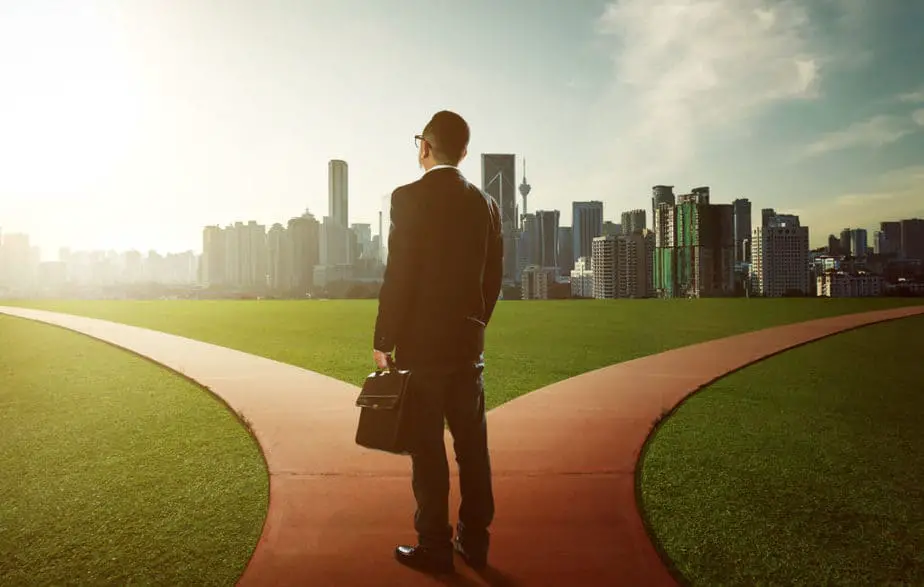 Skills Needed for KYC Analysts:
It is critical to have good verbal and writing communication skills in a job that requires data analysis and research, as well as the reporting of the results and observations that come from these procedures. 
KYC Analysts must also have vision and values, time-management, and managerial skills.
They should be knowledgeable with diverse research approaches and materials, as well as project management and team-building procedures. 
Using a variety of approaches to verify account information and assess the risk of new applicants.
Creating frequent market and sales reports to assist organizations in making efficient marketing, new product development, pricing, and product positioning decisions.
Making accurate reports based on updated customer risk assessments and adhering to internal and external policies and procedures governing analytical techniques.
Duties and Responsibilities KYC Analyst is required to fulfill:
A KYC Analyst must complete several responsibilities to be successful in this role. People with passion and dedication for their job can easily tackle any problems and play the role smoothly. The major tasks of a KYC (Know Your Customer) Analyst are to check new client account paperwork, evaluate high-risk accounts, and analyze new client procedures and policies. Within the company where they work, they also research market trends and observe consumer behavior patterns.KYC Analysts are also engaged in the evaluation of new product concepts as well as the analysis of compliance management issues that may arise. Anti-money laundering (AML) protocols and procedures are the primary focus of KYC Analysts.
As an entry-level employee in this job, you will be able to verify and authenticate the legitimacy of paperwork submitted by newly enrolled clients. You may also do some research on each person to see if they have any risk factors.
As your career progresses, your tasks may get more sophisticated and abstract. You can be asked to manage substantial market research and investigate elements of client behavior for a company. It is also your responsibility to evaluate the company's risk exposure and execute rules following government regulations.
How to become a good KYC Analyst?
 A bachelor's degree in finance, accounting, economics, law, or another relevant discipline is necessary for most KYC analyst positions.
You should have a decent knowledge of English and a few other languages. 
some technical talents, such as rigor, an analytical attitude, and solid interpersonal skills
Familiar with a variety of external data sources and third-party systems that will be examined as part of the due diligence process.
Financial services sector experience, particularly in risk, compliance, or financial crime.
must be able to handle sensitive customer information politely.
You can exhibit certificates from industry associations to demonstrate your competence while applying for employment. This indicates your dedication to the sector and your understanding of current developments. 
Tools KYC Analyst should know:
KYC analysts should be familiar with the following topics:
Software for anti-money laundering, know-your-customer (KYC), and compliance(Compliance management software is a business system that centralizes, consolidates, automates, and streamlines procedures, data, and communication-related to an organization's conformity to government and industry norms and laws.)
This sort of software is one of the most significant tools utilized by KYC Analysts, from monitoring capabilities to transaction reporting.
Software for risk management
KYC Analysts that are familiar with this sort of software are better able to identify and analyze possible hazards in the businesses in which they operate.
You should choose this software keeping certain things in  mind like:
Usability
User Interface
Observance Management
Prognosis Abilities
Incident Navigation
Analytics and Reporting
Integrations
Significance for Money
Microsoft Office programs
To develop reports and manage account and new client information, KYC Analysts should be fluent in these apps, namely Word and Excel.
Tip for aspiring KYC Analyst:
The International Compliance Association (ICA) Certificate in Anti-Money Laundering is an excellent example of a certification you might want to pursue. This course covers the essentials of money laundering, terrorist funding, wire fraud, and other financial dangers which will be beneficial for the aspiring candidates.
How are KYC Analysts paid?
First and foremost, it is critical to understand that wage levels are directly influenced by the economy and labor market. Because the demand for KYC Analysts is now greater than the total, applicants may easily negotiate higher compensation. This is also dependent on the sort of organization and the candidate's level of competence. Obtaining the ICA Advanced Certificate and ICA Diploma in Money Laundering can help you develop more swiftly in the industry. Furthermore, the ICA Certificate in Compliance is a fantastic opportunity to improve your understanding of compliance and financial needs.
What role does the KYC Analyst have in the future?
Because the world of finance is so diverse, KYC professionals have many options to advance.
 A KYC Analyst, for example, can advance to Team Manager after gaining a specific level of proficiency.
 Another option is to switch to the Compliance section, where he or she might further specialize in AML, for example, focusing on money laundering prevention.
 Another option is to specialize in credit and risk analysis. As a result, a graduate beginning a career as a KYC Analyst may look forward to interesting career and advancement prospects in the financial services industry.
 What is the Impact of Technology on KYC Analysts' Careers?
KYC compliance will become much more computerized, less manual, and more customer-friendly in the future. RegTech companies are expanding to meet the needs of fintech, crypto, and online/mobile banking apps, posing a threat to the status quo of KYC technology. While technology will continue to increase efficiency and automate processes, KYC will always need human interaction.
Instead, advances in KYC technology have freed up compliance specialists to focus on more delicate and critical aspects that require a human touch. It may be easier said than done to reallocate compliance people and integrate new KYC systems, especially among bigger or more traditional financial institutions. Financial institutions must stay on top of emerging KYC technologies and processes, independent of sub sector or technical capability, to keep up with the inventiveness and originality of illegal actors while satisfying the customer experience expectations of an increasingly digital native client base. Folks anticipate an increase in the size of the market and the degree of reporting required. Any excellent KYC report will include expanded coverage of an individual's source of money, as well as reputational difficulties.
As a result, experts anticipate that what is currently considered extensive due diligence will become the typical level of reporting in the future, as financial professionals react to the necessity for greater in-depth coverage of all risks connected with a specific individual or business.
Conclusion:
In conclusion, you should believe that the future of KYC compliance will be enhanced responsibility in terms of who they do business with.
Is KYC a Good Career?- Know More