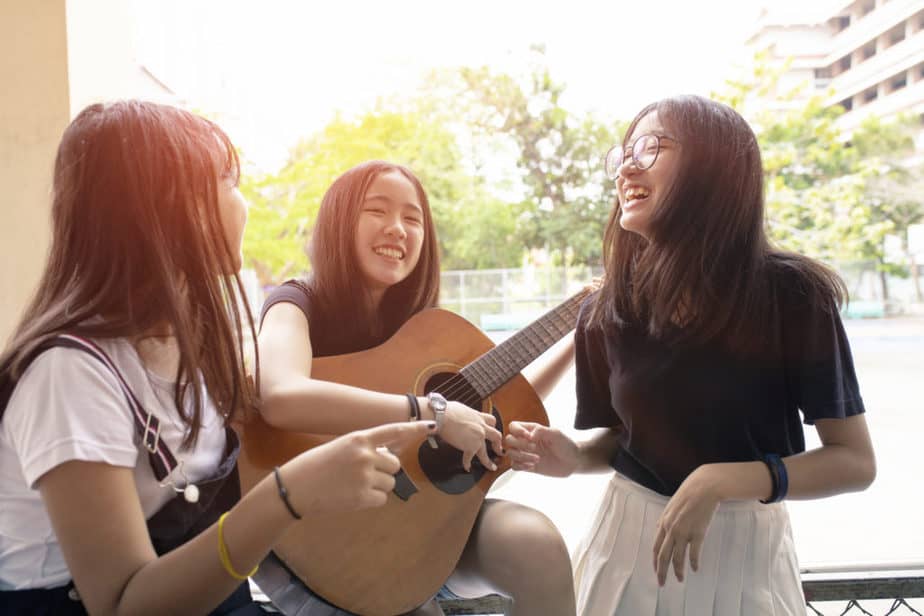 In this article, we will see the answer to the question 'Is Kpop a good career?'
Kpop is an umbrella term for a lot of different genres of music in the Korean music industry. Most people associate Kpop with pop music but that's a misunderstood notion in ways that hide the glowing potential of this entire industry.
In the simplest sense, it is the perfect representation of a diverse mix of genres like pop, rock, hip hop, and trance music. From the first generation of Kpop groups and idols like H.O.T. back in 1996 to BTS now in 2021, Kpop has seen a massive evolution in both its quality of music and the net worth of the industry as a whole.
Is the hype around Kpop worth it?
The world around the Korean music industry has seen a significantly large uprising in this last decade such that it influenced audiences both nationwide and globally. The industry is wholly focused on selling the idea of a fantasy that defies all human norms and embeds a toxic sense of reality in the mind of the viewers. 
It is rightly said 'All that glitters is not gold.' Behind all the bling and pop lies a hard-held truth of a toxic industry where individuals are trained to follow an unreasonable and inorganic series of norms and practices. They are trained for extremely long hours from the start of their very early teen years for a span of more than a decade until they are deemed worthy of setting up their debut. 
Career options revolve around the Kpop industry
Kpop is now a world phenomenon all owing to its strong network of employees and other entities that add to the final touches to the glitz and glamour around an idol. From management to style everything needs to be perfectly coordinated without an ounce of room left for mishaps. Fostering the talent of idols is just one variable amongst the thousand other variables that add value and finesse to the equation of a Kpop idol's life.
Let us take a look at the various career option that surround the Kpop industry:
Manager 
The job of a Kpop idol manager is a tough cookie to crack. Management is a significantly essential part of an idol's career, not only do they define their artist's success but also ensure a smooth work schedule that revolves around the best opportunities for the idol.
The position of a Kpop manager is divided into three levels, each holding its very own significance and responsibilities. One can start off as a road manager and from there be promoted to a chief manager after a period of 3 to 4 years and finally to a head manager. 
The job of the manager revolves around the schedules of the idol, be it driving them to their designated venues to planning the events taking place at such venues, most of all finding the producers, investors, and sponsors for the idol and the events that surround their work.
The salary of an idol or celebrity manager differs from company to company, while road managers don't make a very significantly large sum in terms of numbers, yet they are provided with free food and housing while they are managing the talent. On average, a chief manager or a head manager can up to 2 million to 3 million KRW per month that amounts to approximately $1800 to $2700 USD. This amount eventually progresses with the success of the idol or idol group and is measured in those respective terms and conditions.
Stylist
Another significant factor in a Kpop idol's lifestyle is the fashion they represent. Behind every look and outfit is the hard work and effort of a huge styling team that gives us the polished end product. A Kpop stylist is the entity that defines the overall look of the idol and the style that is represented by them, be it their numerous concert outfits or the conceptualized styles for a music video. 
They put in an endless number of hours, working and coordinating each and every look for the idol. From taking their measurements to curating the outfits to form a neat fit, it all depends on how the stylist and the teamwork together. 
The stylist of a Kpop idol or idol group is the curator of the complete look that gives us the stunning visuals of vibrant colors and unique styles that each of them carries out. The average salary of a Kpop stylist is $1000 USD per month. This amount is subject to the number of looks curated and events worked at. Some stylists make an average of $!500 USD with extra benefits that are provided by the entertainment company.
Producers 
Music producers play a huge part in the Kpop industry. All those catchy liners and choruses embedded in one single is the compiled effort of songwriters and music producers. Producers put in an endless number of hours in the recording working on each single. From composing the right tune to pairing it up with the perfect vocals, it is all part of a lengthy and tedious process that brings out the melodious end result in the form of a Kpop song.
Most Kpop agencies employ multiple producers under the umbrella of one talent and these producers are each given an opportunity to their work with the big names in the industry and come up with outstanding collaborations between artists and music producers.
The average salary of a music producer in South Korea is $34708.73 USD which is equivalent to an hourly pay of $16.69 USD. Often music producers are provided with an average bonus of $961.43 USD. The salary of a music producer can also differ in terms of experience and expertise level. A beginner level music producer with experience of 1 to 3 years may earn an average amount of $25412.54 while a senior level music producer with an average experience of 8 or more years can earn up to a sum of $42768.31 USD.
Can Kpop benefit as a good career option 
Like any other field of work, the Korean pop music industry also requires talent and hard work for success. If you have the right drive and talent for the entertainment industry and can sustain yourself in the cutthroat world of showbiz, then choosing the Kpop industry as a good career option may actually work in your favor.  
This is a fast-growing industry with a potential for growth that may be beyond our very imagination. With the right mindset and opportunities, one can prosper beyond measure in this industry. Being updated with the latest trends and having the perfect grasp on situational work is essential here. Be it a Kpop idol, a manager, a stylist, or even a music producer they are all required to be equally hardworking and talented beyond their abilities. At the end of the day, it is not only music that is being created here but an entire experience of euphoria through it.
Is Kpop a good career?-And salary