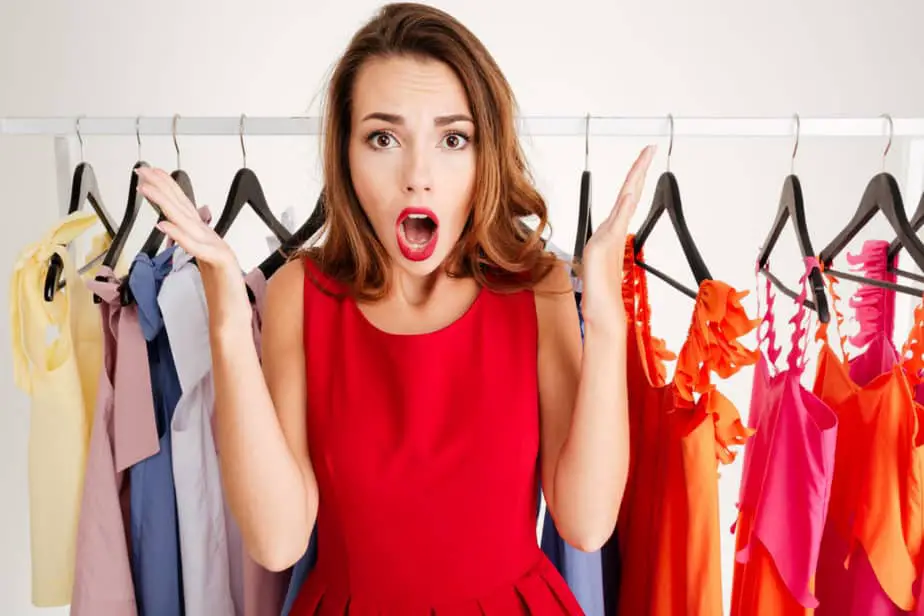 In this article, we will see the Costco dress code and job positions available in it.
About Costco
Costco is an American multinational corporation that sells wholesale. According to the 2020 statistics, Costco is the fifth largest retailer in the world behind corporations like Walmart and Amazon. Costco focuses on helping their customers manage their money and spend responsibly, hence their name 'Costco' (Cost Company). Costco sells a range of items like appliances, clothing, groceries, furniture, packaged foods, health products and so much more. It is the one wholesale space for customers to buy anything they wish to.
The work environment at Costco: 
Costco has been around for 37 years now and it is considered to be one of the best retail places to work. According to Glassdoor, it has received a review of 3.9 stars out of 5 as a place of employment. Glassdoor has also reviewed Costco 3.7 stars out of 5 for career opportunities, 4.2 out of 5 for salary and compensation, 3.5 out of 5 for work-life balance, and many more exemplary reviews.
Work hours usually include short breaks and lunch breaks too. In an 8-hour shift, an employee can enjoy half an hour of lunch break with two additional 15-minute breaks. The pay is sufficient to provide living expenses for an employee. Full-time jobs range from 38 to 40 hours a week and part-time employees work for 20-24 hours a week. Anything that exceeds 40 hours and 24 hours for full-time and part-time employees respectively is considered overtime. This framework applies to non-exempt employees, which means that they are not exempt from the overtime rules. They will be paid extra for any extra hours they work. For exempt employees, the hours of work a week are usually 50 hours a week, although it may extend up to 60 hours a week. Breaks are taken depending on the amount of workload, so there is no standard time to follow. Exempt employees like managers sometimes work 12-hour shifts although it is not a compulsion set by Costco.  
Costco has a friendly work environment overall and provides endless career opportunities. The job chain makes room for vertical as well as horizontal movement for employees. A major portion of employees at Costco would recommend working there. The company is also understanding of transfers from one branch to another in reasonable cases. 
Working in a retail space will not be all a path of flowers. Employees must be prepared to deal with a multitude of interactions to be able to work at Costco. Interacting with lots of different people, be it customers, fellow employees or even seniors can be an interesting part of your day or a letdown depending on the way you look at it. Most employees share the same work ethic and one of the plus points is that you learn to work independently during your employment there. 
Various job positions and their details:
The workspace and fellow employees are treated as a second family. The mix of all job positions includes cashier, cashier assistant, stocker, food service assistant, membership assistant, bakery wrapper, and many more. Costco has different categories of jobs; jobs at warehouses, at the stores, call centers, home, and regional offices, deliveries, business centers, and depots. Costco warehouse jobs include bakers, cake decorators, licensed opticians, pharmacy managers, sanitation assistants, forklift drivers, etc. The home and regional office provide job positions like accounting, administration, auditing, communications, graphic design, publishing, purchasing, real estate, technical writing and so many more. 
As of 2020, Costco has 273,000 employees which include both full-time and part-time workers. The compensation of jobs starts at $15 per hour for stockers, $17 per hour for material handlers, $17.30 per hour for warehouse clerks to jobs that pay $156,000 annually for pharmacy managers, $61,000 per year for quality assurance, and many more. Hourly wages range from $15 to $29. Costco Canada is now starting their minimum wages at $16 per hour as the average earned by employees is $23 per hour. 
Dress code for specific roles
The dress code is smart yet casual. Employees may wear jeans or anything smart yet comfortable and it is worn with the company top. Certain accessories are not allowed due to safety reasons. In the case of tattoos and nail polish, it depends on store rules. Nail polish of neutral colors is advised to look professional if it is allowed in specific stores. However, acrylic nails and nail accessories are not allowed in any of the stores or warehouses as they will interfere with daily activities. 
For male employees, facial hair is not prohibited however, if they are working in the food sector they will be required to wear a beard net. Otherwise, the general rule is that employees must maintain neat facial hair. Hair length is not specified as a rule but for those with long hair, it must be tied properly. Accessories like small studs and rings are allowed as long as they don't interfere with the work and look professional. They must not clash with the given company uniform. 
There are no written rules for dyed hair although, it is advised to check with your supervisor before dyeing your hair. Costco employees must wear the company vest along with the name tag provided. For footwear, employees must wear simple and comfortable shoes. Heels and open-toe shoes are not allowed due to safety reasons, also the long hours of work will not be compatible with such shoes. Employees must wear shoes that are comfortable to be in for a full day of work. 
For interviews, interviewees are recommended to wear something casual with no extravagant designs or holes. They are requested to look professional while giving the company the first impression of themselves. 
Rules and regulations
The set ethic codes for Costco to follow are as follows:
Obey the Law: Employees are required to comply with legal regulations. This includes employment rules on minimum wage and hours of work, overtime pay in some cases, and working under business regulations that are set by the state. There is also the regulation of the minimum age of work. This depends on the rules of the state although it's usually 18 years of age. 
Taking care of Members: This includes treating customers with respect. Providing members with top quality products, top quality customer service, making the space a comfortable space to shop. Members must be welcome and treated as guests. 
Taking care of Employees: Employees are treated as valuable assets to the company. They should be provided with the proper hourly wage for the work they do. They must receive benefits as per the company policies. 
Respect the suppliers: The suppliers of the business are to be treated professionally.  The company must keep the supplies given in a good condition as it was brought to them and must follow the conduct of business when communicating with suppliers. 
Employee benefits and feedback
According to employees, compensation is the major advantage of working at Costco. Employees say that pay, benefits like paid holidays, number of holidays, and health insurance are among the top perks. One of the interesting things is that employees get paid time-and-a-half on Sundays. This means they get paid 1.5 times their original pay if they work on Sundays. This encourages employees to work extra hours. It promotes a productive environment and exceptional customer service. This system also exists in New Zealand where employees are paid1.5 times their original pay if they work on public holidays. 
Conclusion:
Overall, Costco as a retail space has proved itself for its comfortable and problem-free workspace and also a comfortable space to shop for customers. It is a work environment that does not require any fancy degrees to prove your capability and will to work. Employees can easily depend on their compensation to make a comfortable living based on their job position and as for customers, it is a place they know they can come to for any need. 
Costco dress code-And job positions available