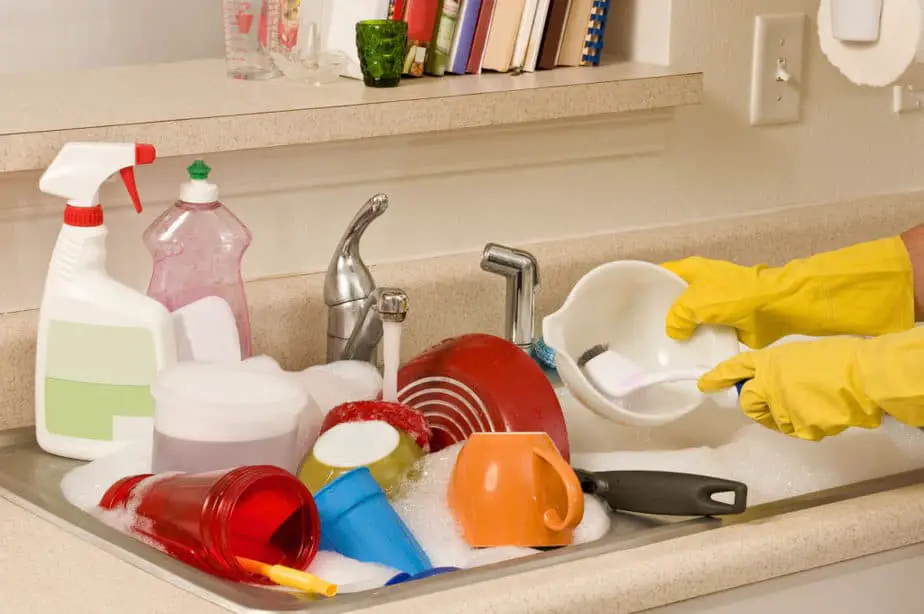 In this article, we will see What to wear to a kitchen porter interview?
One of the growing industries in the US is catering and there are many numerous job opportunities in restaurants & kitchens.  As they recruit kitchen porters throughout the year and it is always a great way to grow your cookery career as it is an entry-level position.
A kitchen porter called 'Kitchen Hand' is responsible for numerous kitchen support tasks of a professional kitchen, including preparing meal ingredients, cleaning cookware (like dishes, pots & cutlery), keeping a kitchen organized by cleaning it, cleaning prep stations, and managing inventory throughout their day. They also have to work in commercial kitchens in various establishments. The most suitable candidate will demonstrate their overall skills (like efficiency, knowledge of proper food handling procedures & reliability) in the hiring process and every year a kitchen porter earns an average of $21,000.
In this blog, we'll briefly discuss the responsibilities of a kitchen porter, how to become a kitchen porter, and what to wear to a kitchen porter interview.
Becoming a professional kitchen porter
In any workplace, the kitchen porter reports to the chefs as part of the kitchen crew (a structured system of organizing kitchen staff by specific station). Below are a few steps that will give a guide to becoming a professional kitchen porter.
Keep Resume Updated – In particular, there is no need for previous experience in cleaning, organization, or food preparation but the experience is used during the job interview for hiring quickly. Hotels/restaurants always look for kitchen porters who are diligent and willing to work in any situation.
Educate Yourself with Regulations – Have a basic understanding of health, food safety regulations, and codes in your state or country before attending an interview with a particular hotel/restaurant. An idea of these regulations may give you an advantage over other candidates.
Search & Apply For This Job – Search offline or online job boards and research local restaurants for any openings for kitchen porter positions. Send or write a cover letter for each application you submit.
Work As An Intern – As part of the hiring process, you may be asked to work as a trial shift. Always stay focused & listen carefully during this time of work and use this chance to show your skills. For keeping a kitchen porter job, your communication skills are essential because you can be part of a team.
Finally, be Patient – In the restaurant industry, it is an entry-level position and it's a start if you want to learn how kitchens operate as it is often physically demanding and has long shifts (9–11 hours). You may receive a promotion to kitchen assistant (working closer with chefs on food preparation) if you focus and listen well.
Responsibilities of a kitchen porter
The role of this position is essential to keep a professional kitchen running smoothly and helping kitchen staff accordingly. Given below is the information on the responsibilities of this position.
The main responsibility is always keeping the kitchen area clean whenever it is required throughout their shift. Cleaning and sanitizing work stations, mopping or sweeping the kitchen floors to keep the area clean, and cleaning all kitchen cookware.
Secondly, maintaining kitchen equipment throughout the day by monitoring the condition of kitchen equipment (like cooking equipment includes ovens, stovetops, and refrigerators). She/he needs to alert management if any equipment is defective or broken.
Assisting staff with food preparation like peeling/cutting & washing food items and preparing a simple food item allows you to practice your cooking skills.
Managing storeroom inventory and making sure that food items are filled accordingly. Kitchen porters keep the kitchen stocked and organized by receiving, tracking, and unpacking deliveries of supplies. He also needs to know when to order new food shipments so that the kitchen may not run out of any items.
Wearing a suitable attire for a kitchen porter interview
For this interview, learning how to dress is an experience. Preparing for an interview in the foodservice industry is still a formal process although you may think of casual attire or a uniform. While attending the interview it's important to be as professional as possible. We have given brief details that need to be worn before an
interview and it's up to you whether or not to follow.
The hiring process of a kitchen porter includes a 30-45 minutes structured job interview with the hotel manager or head chef and don't be a candidate who has low energy, ineffective communication skills, and poor time management skills. Although you're never interviewed for a kitchen porter position before, by the below tips you'll be sure to start the interview well and impress the hiring manager.
Pick a fundamental outfit that reflects your style
Always make sure you're comfortable
Wear the sensible shoes
Most importantly, you want to dress for the type of job you're going for which gives you confidence even if the role you are going for is a kitchen porter and wearing it according to your job role shows you have made a decent effort.
Conclusion
Choosing a career as a kitchen porter is not easy and I can work in all conditions. While going to a kitchen porter interview, do fine research of that particular restaurant and wear suitable attire accordingly. Have a little confidence in your skills while doing this.
FAQ's
Y you want to work as a kitchen porter and what is the best thing you like working in this role?
Working as a kitchen porter will give me a great chance to learn a lot about kitchen work, especially food safety standards, serving staff and even cooking by appreciating the foodservice industry. Speaking honestly I love this position and love to work accordingly.
What are the essential skills to become a kitchen porter?
You should have the requirements that are given below.
He/she have to be physically strong and fit
Need to be a good team-player
Have to remain calm under pressure
Should know basic details of hygiene & safety regulations.
What to wear to a kitchen porter interview?