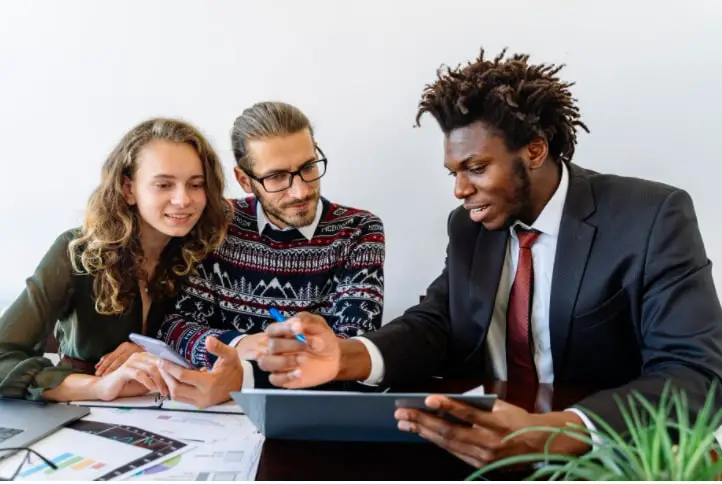 A career in the field of estate/land management includes dealing with all aspects of maintaining real estate that generates big profits and ensures that it maximizes its economic value. In short, the role of the property manager is to make the property operate on the owner's behalf as successfully and profitably as possible. All day-to-day maintenance is required for properties such as apartment complexes, shopping malls, office buildings and community associations.
Property management's day-to-day operations are very complex. The paying of rent or late fees, the handling of deposits and provisions cover financial transfers and provisions. The manager shall plan and supervise the management of premises, such as lawn care, maintenance equipment, the purchasing of site supplies, and waste disposal and recycling. The planning of more unusual maintenance, such as plumbing and electrical problems, often comes under the responsibility of the landlord and the settlement of any new tenants' problems or grievances.
Marketing, advertisement, and touring the available spaces are typically the responsibility of the on-site boss. Around the same time, the manager must be aware of zoning codes, fair housing rules, existing regulations, and land-related legal concerns, such as marketing.
A solid foundation for a very successful career in the field of property management often includes a degree in real estate, banking, accounting, or business administration, taking into account these skills, roles, and factors. A property manager is expected by most nations in the world to get a real estate license or work under a broker? License to apply for rent or land-related fee payments. Expertise in administrative operations, financial organization, and customer support are key qualifications; a history in real estate, banking, and maintenance of buildings is an outstanding basis for this career. For entry-level assistants, this experience is not necessarily needed.
What Is Property Management?
Management of investment assets entails the supervision and maintenance of day-to-day processes and the treatment of one or more rental properties. Condos, single-family houses, multi-family homes, apartments, or even shopping buildings could be residential properties. The responsibility of the management of the property includes the following:
Rental property ads
Screening of potential tenants
Handling all leases, contracts and official documents related to the rental property
Hiring and supervising staff for repairs and repair
Serving as a liaison officer between tenants and revenue property owners
Under the leasing arrangement, follow-up on late lease payments
What and who is a Property Manager?
Property executives are responsible for the real estate company, which is usually controlled by another person. Small homes, large multi-family houses, or large retail centers may contain these properties. They are responsible for a range of processes, including tax reporting, tenant verification and control, rental collection and upkeep. They work unforeseen hours as well. Land managers will need to be familiar with their city's real estate laws and rules, and they need exceptional expertise in customer service, communications, and networking.
While property managers also supervise the office's financial, managerial, and leasing tasks, they may also supervise other staff or suppliers who perform these duties.
What Does a Property Manager Do?
Land managers tend to be accountable for a number of leasing and managerial tasks on an average day including:
Maintenance of property demands filed
The rent collection
Displaying leases to prospective tenants
Inspecting accident units as residents move out
Disposal of renters who have broken their lease terms
List vacant properties and position listings on the cable television pages of the firm's website.
The position of the property manager is so dynamic that being knowledgeable about all facets of the rental industry is very important.
Property Management Qualifications skills & Training
Property management licensing standards differ between states. Many states demand that the municipal land management board sanction property management companies. Holding a Real Estate Broker License helps property managers to list Multiple Listing Service (MLS) rental properties and sell properties using conventional techniques of real estate marketing. Holding a real estate broker's license also requires the land management agency to place a lockbox on the door of the property so that the property can be viewed by other licensed agents. States such as Delaware, Florida, and Illinois mandate property management companies who supply condominium communities with on-site management facilities to hold licenses for community management.
Although a college degree is not required for certain property management jobs, advanced accreditation means that you are serious and informed in the career. Any companies prefer applicants in banking, accounting, or real estate with a university degree. Through these degrees, property managers should be assured that the expertise they require in this industry have been learned by applicants. Related work experience is also useful in career hunting, and internships show the industry's involvement and foundational expertise.
You will want to consider acquiring a credential to advance your career if you're still very serious about a career in property management. It is very much useful for a great career in real estate industry to become a CPM (Certified Property Manager). In specific, ARM certification means that an employee has shown the potential to excel and meet the expectations of the employer and the consumer.
Customer Service Skills
The key role of a property manager is expected to retain and fill in empty properties in that manner. This suggests that they have to represent the business in a manner that makes clients continue to communicate with the staff of the company. Information travels very quickly in today's technical world, so it is up to the property manager to create a good reputation for the brand.
At every single stage of the renting process, relationship management is very important:
Prior to the contract signing: the rent should be set at a rate that meets the operating expenses of the building, but it should not be so high that it alienates the hunters of the apartment.
The property manager will have to audit the apartment to offer reasonable reasons for any component of the security deposit that has not been returned to the occupant until the contract has been completed.
The lease itself should be used to explain some formality in depth at the time of signing the contract, so that the occupant knows precisely what to expect.
The property manager should balance being compassionate and respectful and professional and solid for the term of the contract. This is especially crucial when faced with issues with repairs, but also when the contract has been broken or the rent has not been paid.
Administrative Skills
It should be possible for a successful property manager to work with all facets of the industry. This includes the collection and delivery of rent checks, payment of company bills, entry and tracking of records, and maintenance of the overall productive office environment. As described above, customer service skills are key, as there is no company to fill any unit without occupants. It is of tremendous importance to the business community to maintain a positive relationship with residents, cleaning workers and the local community.
Factors for Hiring Professional Property Management Firms
For a variety of reasons, landowners employ property maintenance agencies. In their holdings, certain owners may have a lot of rental assets, but lack the time or expertise to handle the properties and work with the tenants. Any owners only have a clear interest in buying and purchasing land for sale. When this turn out to be the case, they end up hiring professional property managing firms or manager. Absentee landlords also use systems of property control.
Owners who participate in public housing developments also make use of services for land maintenance. This is because, while they wish to reap the advantages of subsidized housing services, enrollment in those programs requires understanding of federal standards that certain owners do not have.
Property Management Career Growth & Salaries
The property manager's pay varies based on the amount of assets they control. The monetary worth of these properties would impact their wages as well. The wide variation of real estate values in the country leads to a change in the overall wage range for the property manager. Salary can also depend on the person's level of education and experience.
In May 2015, the median income for land, real estate, and neighborhood association managers was $55,380, according to the Bureau of Labor Statistics. The lowest 10 percent obtained less than $28,490, while the top 10 per cent probably earned more over $123,790. For eg, in May 2015, overall median wage for all workers in the U.S. was $36,200.
Jobs in this industry are expected to increase by 8% between 2014 and 2024, which is the effective figure of job growth for most sectors. These positions do not require significant experience and abilities, so the return on commitment to time and money is very high.
Between 2020 and year 2024, employment rate in this sector are likely expected to increase by over 8 percent, which is probably the average rate of some job growth for most sectors. Such positions do not require significant experience and qualifications, so the return on your time and money commitment ends up being very high. In the local government sector, which does not include education and hospitals, the most profitable division of land management is currently in operation.
Breaking down Property Management
In the area of property management, some real estate agents often work as land managers. For example, a resort town broker may offer utilities, as well as property management services, to buyers and sellers. If this is the real case, the real estate dealer often lists, displays, and rents holiday rentals.Property managers and owners with setting budgets, advertising residential properties, qualifying applicants, securing rents, complying with the laws of the municipal landlord and real estate commission, and managing properties Preventive care, inner and exterior sanitation and repair are all part of the land management firm's responsibility. When under administration, owners pay a fee or a percentage of the rental of the land to property managers.
Property manager work environment
About half the property managers are self-employed. They almost tend to always work out of an office setting. Most property administrators usually spend the rest of their time or day away from their desks. In fact, on-site management may spend a substantial portion of their workday interviewing the building engineer, displaying the apartments, reviewing the cleaning and maintenance personnel, or addressing concerns found by residents. When going to corporate real estate holdings or shopping for assets to buy, real estate asset managers will spend time away from home.
Land managers also have to hold evening meetings with residents, owners of property, community association boards of trustees, or local associations. As a result, long hours are common. Any apartment managers, even though they are out of business, are supposed to live in apartment complexes where they work so that they are ready to cope with emergencies.
How to become a professional property manager
It is necessary to align your approach to being a property manager, with significant variations in criteria across jurisdictions, real estate markets, and specific organizations. Here are few crucial moves, no matter where you want to work, to become a property manager.
Research the property work market.
It is important you always do an in-depth research of any field of work before venturing into them. The same applies to the property management field, always research and check job openings for firms and property forms you would like to work for. The quest for special geographical areas can also be filtered. Check out what the normal criteria for these jobs are.
Pursue college education.
In order to gain specialized skills and learn basic business principles, consider continuing schooling after a high school diploma. Based on the expectations of the properties you are interested in applying for, you may even apply for your real estate license.
Obtain certifications.
Boost your professional property management skills and career by receiving an IREM credential. This qualification will help separate you from other candidates and further prepare you for a wide array of problems and obligations of property management. If you know that you want to study a certain field, make sure you have the classes you need in the programs you apply for.
Build a resume that is successful.
Develop specific and comprehensive curriculum vitae that reveal the experience and talents you have that make you a highly qualified applicant. Make sure you mention all formal qualifications and qualifications you have completed. Given the diversity of criteria across employers and job markets, providing common courses or fields of study may be helpful.
Submit a job application letter
This refers to the property manager positions that you are considered for. Follow-up to affirm the approval of your proposal within one to two weeks of your filing and any other required steps. This follow-up is a good choice and perfect opportunity to personalize your own request by sharing all your enthusiastic and sincere interest in working with the organization.
Property Management Career Resources
NPMA: The National Association for Property Management is a resource primarily for property owners and those in charge of their respective organizations in general. It offers opportunities for schooling and networking.
NARPM: The National Organization of Residential Property Managers acts as the profession's home base, where individuals can also exchange guidance, network, attend conferences and take action to receive a credential with other practitioners in the industry.
NAR: A more generalized resource, appealing to all global real estate positions and focusing on industry developments, is the National Association of Realtors.
IREM: The Real Estate Marketing Institute offers everything from education to trends in real estate and industry blogs to career tools.
Property Management Career Advice and Interview Tips
Before you take steps to try it, it's really important to be sure that property management is a profession that you really enjoy. Being in such a critical, customer-driven, around-the-clock job can be exhausting, so it's not meant for everybody. However, if you are ready to take the next step in property management, the following tips might be useful:
Don't dwell on a single part of land management if it involves neglecting the rest of it. Property managers often work with every part of the business, so employees enjoy the idea that there is a lot of expertise for a future employee.
Demonstrate that you are willing and ready to make a different rational and educated judgment. Instead of paying attention always to your superior, you're always going to have the chance to call your own shots.
Be ready to immerse yourself in your organization. You will not succeed to your full capacity if you enter the property management career half-heartedly, and the business will struggle as a result.
The Pros and Critical Cons of Being a professional Property Manager
Here are some of the pros and cons of becoming a property manager to help you determine if this is your career path:
PROS
It's an industry that is rising
The demand for residential property is rising in most housing markets around the world. For starters, consider the Nashville real estate market, where approximately half of the population resides in rental properties. This certainly suggests that some owners of land would also have all the potential to experiment.
You're not really going to be very attentive in a furrow!
If you feel dissatisfied with being a property manager at some point, you can always move on to a new career in real estate. The real estate industry is evolving quickly, offering a variety of career growth prospects. Furthermore, expertise learned in the field residential property management can also be extended to other key industries that are not applicable to real estate.
You won't have to sit on a desk throughout the day.
If you don't like being confined for 8 hours a day to an office or a cubicle, perhaps a property management job might be perfect for you. This entails visits to investment properties on a daily basis and meetings with landlords, consultants and tenants.
CONS
Complicated tenants and customers
It can be very difficult to monitor any tenants, vendors, and land owners. A resident defaulting on a rental may for instance, fail to move out of a rental property. That's why, at times, property management can be a very rough career.
Difficulty in locating the proper tenants
It can be very hard to find the right renters for the rental properties you manage, particularly in the real estate market, which is flooded with rentals. As a consequence, you will face long periods of vacancies that if it persists, it would damage your bottom line and possibly the reputation of your company.
Rental properties require continual attention to be paid to
Many persons who wish to follow a property management career do not know that this is a full-time job. You will also face crises that need to be addressed immediately whether you work for a property maintenance firm or are self-employed. Going to work in the evening period and on weekend basis means losing more time with your close families or friends.
Summary
The above points will help you decide whether the best thing for you to do is to become a property manager. Be willing to throw yourself into a career if you intend to pursue it. You're not going to win with a half-hearted attitude.
You need to do your homework when it comes to property management to decide the usual criteria for such work in your area. Go ahead and apply for the appropriate degrees or certifications that will prepare you in property management for a career.
Read more on career building: Hоw tо bесоmе an аррrаіѕеr
How to Become a Property Manager