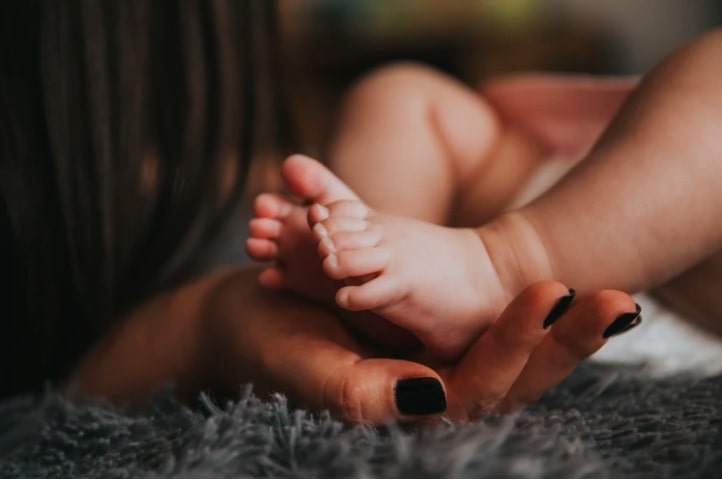 Becoming a doula is not, for most, a difficult task in the physical sense. However, the decision to enter a career to help women and their families give birth is a big decision. You have to be willing to live life on call, even if you're working with partners. You're going to work odd and late hours, sometimes days in a row. And you have to learn how to allow others the freedom and the knowledge that they probably need to make decisions for themselves and their babies, even if they don't agree with your ideas. 
A doula is professionally qualified to direct and support families through the life-changing experience of raising a child. Doulas have been trained to support a mother in labor, as well as during and after childbirth, to have the most rewarding and healthy birthing experience. Job duties include providing ongoing emotional and physical support during the process, designing birth plans, and providing information. Doulas begin working with the family a few months before the child is born to positively impact the later stage of pregnancy and the birth process, making this a rewarding career in the medical field. 
What Is a Doula? 
The word Doula is the Greek word used for a woman servant. While it most frequently applies to a woman who supports families with childbirth, more and more doulas are males. Doulas use informational, physical, and emotional resources to help their families through their birth. There are also postpartum doulas that take care of families after a child has been born. 
Informational support means looking at the different options that a person has during pregnancy and childbirth. The Doula practically helps families gather additional information from their own care provider and other sources so that they can make certain informed choices about their care. The emotional support component is simply a calming and steady presence for both the worker and his family. This may help promote relaxation, set the tone in the room, or help the family converse with other obstetric team members. 
Physical support is just what most people know and expect of doulas. This would include work positioning to help the pregnant person stay as relaxed and comfortable as possible, including movement when requested and appropriate. It may also involve massage or other relaxation skills on the part of the practitioner. It could mean using tools like water therapy, a rebozo, a birth ball, or one of the many other tools that a doula uses to help a working family. 
How to Become a Doula 
Not all doulas have medical qualifications, but they are qualified in childbirth's physiological phase with at least 27 hours of certification training. Instead of concentrating on clinical activities, doulas are mainly required to encourage the mother to give birth, so their preparation includes attending a specific number of births and learning the concepts of caring for mothers and babies. Certifications such as the Birth Arts or DONA International are essential qualifications, but additional qualifications may be required in other to work in a hospital or birth center. Distance-learning lessons are sometimes available to get started. 
Doula Certification 
Some programs will offer professional certification as part of the package, while others will need extra money to apply for certification or to obtain a certification package. Certification is not, however, mandatory for any program or for one to be a doula. However, there are certain benefits to being certified, including having a national organization that supports you and your training (credibility), a training standard for all doulas, and, in some cases, making insurance refunds easier to obtain. 
Requirements to become a doula. 
One of the most asked questions about becoming a doula is what the requirements are. The answer may vary from different place to place. 
However, most states and countries do not really require a doula to have any specific training or certification. Anyone who supports someone at birth can be considered a doula. However, there are no legal requirements in most locations around the world. 
How long does it take to be a doula? 
In most cases, from 18 months to as long as four years. However, in less time than that, many doulas have become certified. Emotional support is one of the number one key contributions that the Doula gives to a couple in the labor market. But that's just one of the many important roles that the Doula plays. 
Where Do Doulas Work? 
Depending on the family's birth plan, doulas may help deliver children to a hospital, birth center, or home setting. If they choose to work with a mother after giving birth, they can spend a lot of time helping the family home. It is important for doulas to live close to their clients in order to reduce travel time and, as a result, many find work in their local communities. Typically, they can either work independently and run their own personal business; they find clients through an agency that normally hires doulas as contractors. 
Training 
Training of becoming a doula can be obtained in a number of locations around the world. DONA International has more than 120 trainers. The International Childbirth Education Association (ICEA), Lamaze International, Labor Organization (formerly ALACE), and CAPPA all have programs as well. Many will provide training in your area if you agree to sponsor training and help find participants. 
Your training should include hands-on support to finding clients and starting your own business. Take a careful look at each of the programs that you are trying to choose from the following areas: 
Philosophy 
Length of Training 
Depth of Training 
Cost of Training 
Location of Training 
Some programs offer distance learning as well as scholarships. Ask each of the programs what they have to offer if you have special needs. 
How to Be a Good Doula 
A good doula is available to clients whenever they need it, working at odd hours and responding to late-night calls or text. A good doula has a lot of patience and handles pressure very well, and has wonderful interpersonal skills. Although not a requirement, it is helpful for doulas to be mothers themselves because they often have irreplaceable insights and advice with first-hand experience. 
What Do Doulas Wear? 
There is no uniform set for most doulas, and they often choose their own. Many doulas usually wear yoga or scrub pants, leggings, comfortable and supportive shoes, and casual t-shirts or sweatshirts. Some doulas like to wear shirts that show their doula identity. Generally speaking, clothing that can be easily cleaned, has pockets, and allows them to move comfortably is ideal. Keeping health safety in mind, a doula should wear gloves during childbirth and may also want to wear layers if the environment is colder. In interview settings, most doulas wear professional clothing that shows their personality. 
How Do Doulas Get Clients? 
Working with an agency makes it possible for doulas to skip the job of acquiring clients, as the agency is responsible for finding families. Some doulas that learn and experience the administrative side while working for an agency may eventually choose to start their own. On the other hand, if the Doula works independently, they usually post ads or network to find clients. By being part of a collective, independent doula, they come together to provide resources and support for each other. 
A postpartum doula 
A postpartum doula may provide help in a delicate period of time after your baby is born.  If this is your first or sixth child, the postpartum phase is a big time of change for you, your body, and — well — your entire family. This period of time is sometimes referred to as the fourth quarter, and with good reason! 
Whereas the birth doula provides support during actual labor and birth, the postpartum Doula provides non-medical support on these critical days and weeks following childbirth. 
This support is both emotional and physical, as well as informative. And although the Doula helps with baby care, her main focus is on the mother and her family. The International Childbirth Education Association defines the role of "mothering a mother." 
Certifications for postpartum doulas 
Many doulas, whether birth or postpartum — complete pre-practice training and certification programs. Although programs can be completed online or by self-study, there is typically some sort of in-person training involved. 
Other essential standards include, but are not limited to, completing the requisite reading, being qualified in the CPR, and finishing training in a reasonable period of time. Doulas also engage in relevant continuing education to keep their expertise and knowledge fresh. 
So be confident; you're in safe hands. 
What does a postpartum doula do?  
The question might be better asked: What's wrong with a postpartum doula? 
And what one particular Doula does for one mom might be different from what they do for another. At the most basic level, postpartum doulas will provide guidance and information on infant feeding practices — such as breastfeeding — as well as tips and strategies to soothe your baby and cope with all these new parenting obligations. Postpartum Doula can also assist with your physical or emotional healing in the fourth trimester. If you need extra support in these fields, your Doula is also a great resource to find the best places to get what you need. 
Other areas of support include: 
Doing light housework (tidying, vacuuming, etc.) 
Providing key evidence-based information on all things newborn/postpartum  
Making meals 
Referring to additional support in all topics baby/mom 
Advocating for the mother 
Helping siblings adjust 
Promoting self-care 
Postpartum doulas do not offer medical advice, provide medical care, or speak to the mother or family on any medical matter. Instead, the Doula will provide information, resources, and support. If they can't help you out, they can help you find someone who can. 
Doula Professional Responsibilities 
The postpartum Doula always presents itself as a professional and treats others (such as partners, family members, friends, and health care providers) with dignity and respect. In the event that the Doula is unable to fulfill its obligations, it will assist its client in finding an appropriate replacement by referring to another doula to ensure that the family has the support they need. 
The postpartum Doula should respect and protect the privacy of its client(s). It should not share important personal or health information with others without the approval or written consent of the client involved. This includes, but is not in any way limited to, verbal discussions about their clients, sharing written personal information, and sharing information or photographs on social media. The ICEA Postpartum Doula seeking certification must attend an in-person workshop, complete the referenced reading list, complete part one of the Doula HUG program, obtain CPR certification, and also submit all certification materials within two years of enrollment in the HUG program. 
The certification program is a combination of self-study, workshop learning, and a range of competency-based training activities that will educate and prepare the Doula in the following areas: normal maternal physical and emotional characteristics, parenting, normal newborn characteristics, appearance and care, culturally divergent care,  and child care; the value of touch; safety; Once the certification has been obtained, the Postpartum Doula will need to obtain 24hrs of continuing education every three years, focusing on the areas of work performed as a postpartum doula, and to submit appropriate paperwork and fees before its expiry date. 
How Much Does a Doula Cost? 
The cost for a doula will usually cover the prenatal cycle and a series of appointments to get to know each other and chat about options for your next births. Postpartum visits are generally often protected, but this is not the same as postpartum Doula, which does light housekeeping, infant care, and other related things to support. 
The doula fee will also cover birth, although be sure to know how your Doula defines birth. The vast majority of doulas describe the time of birth as when you have frequent, painful contractions and need help for the Doula. Some doulas choose to accompany you only while you are inactive in labor and at your intended birthplace (hospital or birth center). A number of doulas have limits on the amount of time they spend before the extra expenses are incurred. 
The cost of the birth doula is, on average, between $800 and $2,500, depending on the venue, the local market and the cost of living, the experience of the Doula, and what services the Doula offers. 
Postpartum Doula tends to costs on average, between $20 and $50 per hour, depending on the venue, experience, and whether services are offered during the day or night. 
 If the cost is really too high for your budget, some doula-in-training will work for less if you try to get experience or get the certification. Some hospitals also provide in-house doula services at a reduced rate.  
Death Doula 
A death doula helps a family that is suffering an expected loss. They provide emotional and physical support during abortion, stillbirth, or when there is an expectation that the child will not survive. 
This task is very difficult emotionally. It can be very heavy to help others through loss. As a doula, no matter what role you play, it's crucial to leave your job at the door and not take it to your home life. In many occupations, these boundaries are challenging, but particularly as a bereavement doula. Grieving families are in need of love and support. If you follow this route, I suggest that you take a course on how to help families through loss. 
Death Doula Training and Education 
There are many educational certifications and licensing programs throughout the world. Each curriculum is curated on the basis of the traditions and values of their training center. 
While death doulas all work at the end of life, each training program can have a different set of guidelines. Training is not required to work as a death doula, but it will provide you with the skills you need to be effective. 
Who can become a death doula?  
Anyone who wants to work at the end of life will qualify as a death doula. This may include careers, holistic practitioners, nurses, and other medical professionals. 
Some of the courses may have continuing education units and will open the course to other professionals. 
Benefits of Becoming a Death Doula  
Working as a death doula is a fulfilling career. In this position, you will have the honor of spending time with people in a raw and vulnerable state. Even though death isn't always pretty, it's both true and beautiful. It's a pleasure to "walk someone home," as many call it. 
Death is a sacred transition, and people are not meant to be alone in the process. Death Doulas deserve to share the media spotlight with the birth of doulas. The birthing doula brings someone into the world, and the death doula completes the cycle. 
As more generations mature, there could be pressure to kill differently and to increase the need for death doulas. If you feel the call to become a death doula, now is the moment. You may be part of the world-wide campaign for education and understanding of the cause of death. 
Doula salary 
The Doula's salary ranges from $400 to $1400 per birth, depending on the state, location, and experience. Some doulas who are not yet qualified or do not have many births under their belts may appear to want to charge less. I advise you not to do that. 
Learn and work within the average doula rate in your region. The burnout of Doula is a real thing. It is not affordable to work the long shifts needed for the birth doula if you do not charge enough. Think of the amount you would have to pay for childcare, lodging, and other costs when attending prenatal visits and births. There are also educational expenses to remember, such as continuing doula training and certifications, which you can include in your payments. 
Doula certification 
It is not a prerequisite to be accredited as a doula. It is welcomed, however, and gives a great benefit to your practice and your clients. Without proper birth preparation and awareness, it can be difficult to really have an educational and physical effect on childbirth. Doulas offer social, physical, and educational assistance. Certification programs offer instruction in all three of these fields. 
Via certifications with organizations such as DONA International and CAPPA, you can learn more about the role of a doula. You will learn how to help children get in a better place, offer assistance without going outside the reach, and make it easier for the health care provider. Certifying and having proper training is something that potential clients should like. It shows commitment and gives comfort to couples, knowing that you are educated and prepared to take part in their birth. 
Certifications differ depending on the company you approve of. Usually, you're going to attend a course that will average 10-48 hours worth of studying. You would then need to follow a list of conditions, such as attending a certain number of births, writing documents, or reading books. 
If you are very interested in becoming certified through The VBAC Connection, we do not require prior training or certification, but we do recommend that you do so. This is also the related case with other advanced doula certifications. 
Doula Support 
Now that you're on your way, you're likely to need support from other doulas, both mentally and emotionally. There are doula groups in many cities around you, or you might start one by yourself. There are also newsletters from specialist organizations. If you are able to use the internet, you can find birth professionals' forums or mailing lists and chats. 
Key Takeaways 
When choosing to become a doula, it's important to know what the work would be like. There are many different ways to specialize in your practice and some particular demands that you have to meet. 
Also read How to become a Lactation Consultant