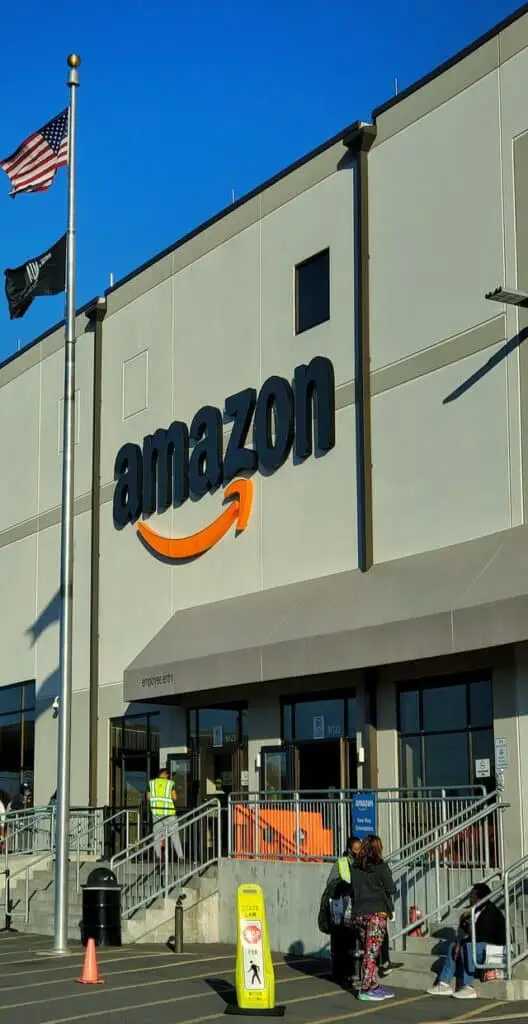 Amazon is among the big five technology companies in the United States' information and technology industry alongside Google, Apple, Microsoft, and Facebook. It is a multinational company based in Seattle, Washington, with e-commerce, cloud computing, digital streaming, and artificial intelligence. It has proven to be an amazing company after its inception in July 1994 by providing the best quality of service to its customers and building stronger bonds with them. As a result of its proficiency, every job seeker's dream is to secure a job with Amazon. The underlining truth is, getting a job at Amazon requires a lot more complex process than simply applying.  We will discuss how hard is it to get a job at Amazon here in this article.
Applying to work at Amazon is a so-easy process that may require an online portal, a hiring event, a recruiter, or an employee referral. However, in securing a job with a multinational company, you would need to undergo a sequence of procedures, including phone interviews, in-person interviews, background checks, and medical checks to discuss how competitive the whole process is.
How Hard Is It To Get A Job At Amazon?
In the words of Amazon's founder, Jeff Bezos: "We continue to aspire to be Earth's most customer-centric company, we recognize this to be no small or easy challenge. We know there is much we can do better, and we find tremendous energy in the many challenges and opportunities that lie ahead". These words of Jeff Bezos definitely mean the company is always on the lookout for innovations. Therefore, if you're innovative and determined, you can easily mender your way through despite the huge competition.
While some say getting the workforce opportunity at Amazon requires a little push and not necessarily too much stress, others are confident that the roadmap demands stupendous efforts. Whether right or wrong, both opinions are justifiable anyways. Below is the most common outline for getting a job at Amazon.
Applying for a Job at Amazon.
Like any other company, before applying for a specified role, you must learn about the company and its policies, how favorably they are to you and if they can contribute to your personal development. Get to know why you want to work there alongside how your role can contribute immensely to the company's growth and development and customers. Amazon has many open positions year-round, ranging from full-time to part-time. Identify the right pitch based on your preference, location, category, or interest, and go for it. Create a stunning resume bombarded with your experiences. Never keep your resume short because most recruiters find people with more experience capable of the mere belief that you know what you are about. Attach a captivating cover letter highlighting your skills and enumerating why you should be offered that particular position in a peculiar style. Just something to blow minds and have your recruiters wanting to have you.
Phone Interview
Due to the higher number of applicants all year round, recruiters have a hard time going through all applications presented though they try their best to review all solicited profiles and fish out the best among the lot. In the end, not all applicants get shortlisted; hence consider yourself lucky if Amazon notifies you of a phone interview. The interview is basically to understudy how you demonstrate your leadership principles and understand and get to know your background. The phone interview normally is a cordial approach to make Amazon picture the kind of employee they're going to be dealing with. If you're able to fit their criterion, make merry as you prepare for an in-person interview with their team.
In-person Interview
Due to the Coronavirus and its associated safety protocol and implementation, Amazon sees to it that the safety of its candidates and employees rest assured. Henceforth, its default process for In-person interviews shall be conducted virtually. This third process is nothing worrisome. The whole interview process is just for the company to figure out what you are capable of doing with the skills listed in your resume, whether you know much about the company and what it seeks to implement, and how your presence can help Amazon go the extra mile in realizing its potentials. How hard are Amazon interviews? Like any other job interview, they are laborious but fairly consistent and structured, giving you an upper hand to push through.
Background Check
If you get this far in the recruitment process, trust me, Amazon is in dying need of you than you need them. Once a candidate is identified as being likely hired or being given a conditional offer, Amazon does a background check which usually takes up to 2 to 5 days intending to find out if the information provided by you is accurate and not also forged it is to ensure that the individual likely to be hired is free from felonies. However, they hire people with criminal records who look at the seriousness of the offense like theft, breach of trust, and robbery. The majority of top-notch companies have reputations and standard protocols. They are so faithful about your past and lament what you are doing to change. Just do not lie. How do you know you passed the background check? Amazon sends an email to notify you, allowing you to dispute first advantage findings. If you cannot dispute, you don't get hired.
Medical Check  
As part of Amazon's hiring processing, a medical check routine is mandated purposely to keep data and track employees' medical records. Still, it was not until June 1st, 2021, that the company announced that it had stopped drug testing in the recruitment process for its potential employees. For Amazon, employees are their priority which is why they feel responsible for every one of them. Medical screenings are performed regarding the fact that human resource serves as the driving force in the realization of the company's policies. Therefore, they make sure your responsibility aligns with your medical condition, thus not endangering the employees in executing their duties.
Even with several hiring slots globally, the hiring process at Amazon is largely competitive, thereupon demanding outstanding performance and putting up the best character before the recruiting process. Why should you be nice to recruiters? During the employment process, recruiters hold the power to either push through with your application or decline your application. How long does it take to land the job? That is very much uncertain, on the terms that there are mostly a larger number of applicants and reviewing each one needs a lot of evacuation time to yield better results. Amazon is a wonderful place to work because of its strong systems, plus it provides employees a lifetime opportunity to build themselves. 
Also read How to Successfully Negotiate Salary at Amazon?
How Hard Is It To Get A Job At Amazon?