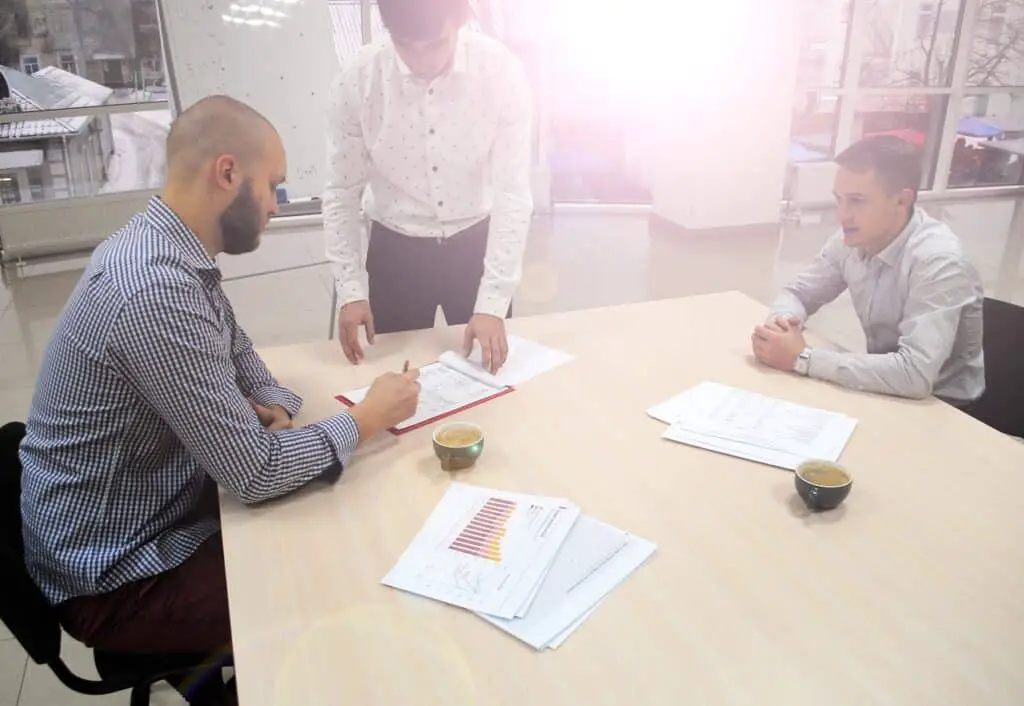 Secured a job offer at Amazon? That's great! Thought about your salary and how to negotiate it before getting started? No? That's alright. We shall talk about some basic aspects of salary negotiation in this article to help you through it. We understand that negotiating with a corporate giant like Amazon can be a little intimidating, and it may seem like a bad idea to play hardball if you don't like what you are offered. This is why we are here to help you out with how to negotiate salary at Amazon.  
Negotiate Salary at Amazon
Salary negotiating at Amazon is different from other big tech companies, mainly the other members of the FAANG ( Facebook, Apple, Amazon, Netflix, Google), due to the unique structure of their compensation packages, which are designed primarily to attract and retain talent for a long time. Amazon likes to offer creative options to modify their salary benefits instead of concentrating purely on hard sums. This is why it is important to note that employees who are more flexible about their payment options will negotiate their salaries more successfully. Plus, since Amazon likes to retain talent for a long time, their salary structures get better with the number of years an employee has worked for them, especially after the second year. At first glance, things can seem quite complicated for the uninitiated. But there is no reason to worry. We will first understand Amazon's salary structure and then go into tips on properly navigating through them to get the deal that suits you the best. Let's dive right in.
COMPENSATION COMPONENTS
Before going any further, it is essential to understand the compensation components offered. A typical tech job at Amazon will contain the following components:
Base Salary
Year 1 Signing Bonus
Year 2 Signing Bonus
Equity, or Restrictive Stock Units (RSUs)
Performance Bonus
Stock Refreshers
The following is four years Amazon package:                

Now let's get into the different components with little more detail:
This is the stable and predictable component of the salary offer. Amazon is the only big tech company with a strict base salary cap in place, depending on geographic location. The base salary cap in Seattle will be different from the base salary cap in San Francisco. Everybody is subject to this base salary cap, even the CEO himself, which Amazon likes to remind its employees of frequently. If an offer runs into the base salary cap, it is better to negotiate the bonuses and equity. Senior roles often get large equity grants and sign-on bonuses with modest base salaries. Base salary can be improved up to a point, but an employee should not expect any significant changes at once.
Signing Bonus for Year 1 and 2
Signing bonuses can range widely in amounts. They essentially bridge the pay gap between the first paycheck and the first RSU vesting date, which is a good thing considering the steep vesting schedule that Amazon uses for vesting RSUs. The bonus for Year 1 is typically higher than that of Year 2. This acts as an incentive for the employee to join. Also, with the steep equity vesting schedule in place, employee salary would be quite low if not for a big signing bonus for the first year. In Year 2, the bonus is smaller, but the employee equity vests and makes up for it. Amazon is flexible with its signing bonuses, especially once the base cap is crossed and more equity is added. More equity leads to a greater shortfall in Years 1 and 2, so larger signing bonuses are added to bridge that gap. The signing bonuses are usually paid in installments after every regular pay period.
Most big tech companies vest RSUs evenly over four years, which means that an employee will get 25% of their RSU grant every year. Amazon, however, pays RSUs in the following manner:
1. 5% in Year 1
15% in Year 2
40% in Year 3
40% in Year 4
This unique system of distribution of equity could be that it gives Amazon a way to incentivize productive and talented employees to stay on longer so that they can get the bulk of their equity payments. This also allows Amazon to eliminate poorly performing employees before vesting the bigger share of their equity. Like most companies, Amazon views RSUs as a potent enticement for employees to continue with the company, which is why they can be flexible on it depending on how close an employee's salary package s to the base cap. Another unique aspect of Amazon's equity policy is that it lists equity value in several shares rather than the actual dollar value, making it challenging to compare it with other companies. To do that, one has to check the current stock price and multiply it by the number of shares. The actual value of each share is the 30-day average stock price before the start date.
Unlike other big tech companies, the performance bonuses offered at Amazon are highly unpredictable. After much pressure, recruiters will eventually disclose that only a small percentage of high-performing employees receive a performance bonus. Most offer letters from Amazon don't even include a section outlining the target performance bonus. Therefore, it is essential to have the performance bonus offered by other companies if those companies offer performance bonuses while comparing offers from them with that of Amazon. Simply comparing base salaries, signing bonuses, and equity value might end up giving an illusion of a better deal where there isn't one.
Just like performance bonuses, stock refreshers are also offered rarely at Amazon. Like all companies, they are dependent upon the performance reviews of each employee. While they exist at Amazon, one would be hard-pressed to find an employee who gets some, especially at the junior levels. Furthermore, they are also at usually lower dollar values compared to other big tech companies. It is essential to consider these before comparing compensation packages offered by Amazon and any other tech giant.
NEGOTIATING TIPS
Now that we have a fairly clear idea of what the compensation package structure will be at Amazonessential consider it. Let's get some tips on negotiating the salary package successfully. We have divided this section into two parts, before the job offer, and after the job offer:
Before the Job Offer

The recruiter from Amazon will ask for your current salary or your salary history. Never tell them your salary history. This is illegal in some states, so you will be well within your rights to not say so. If not, then politely decline, saying that you are not comfortable with sharing your salary details.

They will also ask about what your expectations are regarding a compensation package. Again, never tell them what you expect. You will be guessing numbers that might sound good to you, while they will know what a proper number is for a person with your skillset. Also, with Amazon's equity distribution schedule being so complex, it is difficult to come up with any actual number per se. Throwing in an arbitrary number may result in you losing out the money in the future. You are much better off with letting them give you a number and then negotiating from there. When you are asked this question, say something about not having thought of salary yet and just focusing on the job. Add that you are sure that you can reach a number that's best for everyone, to be polite.



After the Job Offer

The first thing to do is to see whether the base salary you are offered is anywhere near the base cap. For this, you have to be aware of what the base cap is in your area. After that, you will have a clear idea if you can negotiate on the base salary or if it would be better to talk about your signing bonus and equity shares. It is important to improve the signing bonus for the Year 1 and Year 2 gaps while waiting for the bulk of the equity in Year 3 and Year 4 if you receive more equity.

Amazon likes to move fast with its recruitment process. This can be both a boon and a curse. This will result in more deadline pressure for employees, especially at the junior level, to come up with their salary expectations. However, it is best to deflect and let them make an offer first. Then you can take time to digest that offer and come up with a counteroffer in time. You can buy yourself more time by breaking up the process into separate calls. Furthermore, if you have an offer from Amazon, you should always let other companies you are negotiating with know this. This will put pressure on them to speed up their selection process for you as well.

Since Amazon offers very poor benefits such as vacation (two weeks only), ask about job benefits and compare them with other companies if you have a competing offer. While it is almost impossible to negotiate company benefits into your contract, this can, however, be used as leverage to increase your annual compensation.

Ask specifically for annual compensation value to avoid scenarios where your annual compensation might be going down in Year 3 and Year 4. Tell the recruiter that you target a specific amount yearly. This will help you compare compensation packages between Amazon and other companies if you have another offer.
Conclusion
We hope this article shall be helpful to those looking to secure a tech job at Amazon. Keep in mind that it is important to know all the regional factors well before negotiating. We recommend contacting some senior employees at Amazon to get a hold of what to expect from their experiences. Best of luck!
Frequently Asked Questions
Is it rude not to disclose my current salary?
You will be well within your rights not to do so. This is so common that company recruiters do not expect employees to disclose their current salaries when asked.
What type of work environment can I expect at Amazon?
Contrary to popular perception, Amazon has a lot of scope for growth, and it is not a company that does not care for its employees' well-being.
Also read FC Amazon Shipping Job Description, Skills, Salary, and More
How to Successfully Negotiate Salary at Amazon?