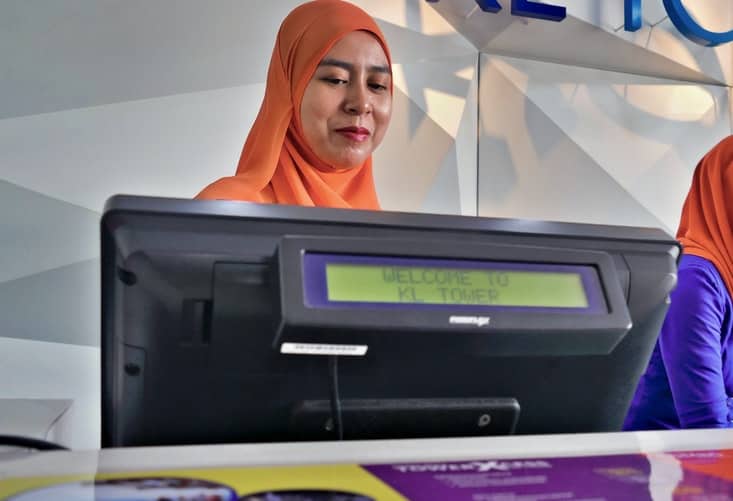 In today's time getting branded products at an affordable price is not less than an achievement! Everyone, especially shopaholics get excited whenever the term 'Discount' is mentioned. And what if I say about a place, where you can get quality things with deep discounts up to 70% of the market price. Isn't it so amazing! "Gabe*s" is such a retail store, filled with styles and brands at unbeatable prices…a dream place for people who thrive finding a great deal. Here we will see Gabe's Careers its Job Application Process Salary and Benefits.
Gabe's 
Gabe's is a private retail enterprise that offers a variety of products such as clothing, foot-wears, house decor, items for pets, etc at a very affordable range. In simple words, it is a department store offering a heavy discount.
With the introduction of the reward program "Unbelievable rewards" Gabe's provides its customers with even more ways to save money.
New products are added daily so that customers find trendy items and get to choose from a variety of goods.
Gabe's gets the merchandise, not from one but many different sources like Dollar General, directly from brand manufactures, even from their competitor's company, etc. 
Many wonder how Gabe's can sell brand products at such a low price? Well, the secret lies in their unique way of buying merchandise. Example of some of their wide variety of buying opportunities includes-
In case of cancellation of a department store, Gabe's store makes a deal with the store and buys selected items at less price.
At the end of a season many vendors choose to clear their merchandise, and Gabe's buys it from them at low rates.
Sometimes a manufacturer makes too many products, and Gabe's company takes advantage of the same.
 Through these means, Gabe's can get a large number of brand-name products at a very low price. And hence can provide the customer with affordable prices with discounts up to 70% less than the actual production rate.
Hiring Process 
Eligibility:
One must be of 18 years of age, for applying to work at Gabe's enterprise.
The minimum educational qualification is having a high school graduate degree.
Online Application:
Below there is a step-by-step guide on how to fill the online Gabe's job application. 
Step-1) Open the company's website. Click on the given link to get access to the employment portal- https://www.gabesstores.com/jobs
Step-2) For locating retails stores in your area, enter your postal code correctly in the input field.
Step-3) In case your selected location has availability of vacancy, you will need to fill and submit an application.
Step-4) The entire application is 5 pages and candidates must fill in every detail carefully. 
PAGE-1: 
 It focuses on the personal information of candidates such as 
-> 'Name', 'social security number', 'current telephone number and address, 'position you are applying for' and 'CDL classifications'.
Note: Fill in all the required fields under the last two categories. 
PAGE-2: 
On this page, you need to provide required data under categories 'Travel', 'General', 'Special Skills', 'Education', 'Military Service Required', 'Check equipment you can operate-List type/model if known'. 
PAGE-3: 
The third page centers on a series of questions under Employment History. Candidates need to fill the required field under the category 'prerequisites for the following position' and 'personal references'.
PAGE-4:  This page consists of Applicants Certification And Agreement where candidates carefully read given points and put their signature and mention date afterward.
PAGE-5:  
The fifth and last page under Request For Applicant Affirmative Action Information is voluntary, not mandatory, and hence not included in the form. This section does not have any effect on your employment opportunity. 
Interview & Selection process:
The hiring process at Gabe's company is pretty much simple.
The very first step is to visit a nearby Gabe's store and ask for an application, nowadays the application is available on their official website.
Next, one has to fill the application and submit it at the store. Later you get a call regarding the interview schedule.
As said by some of the employees, the interview at Gabriel Brothers is not very tough, they have a straightforward interview process.
The questions asked by the hiring manager depend on the job position you are applying for. It mainly gauges a candidate's work ethic, job skills, personality, etc.
A few of the commonly asked interview questions include-
Why should we hire you for the job?
Any previous customer service experience?
Suppose you caught one of your co-workers stealing, what would you do?
Questions regarding one's previous job. (if you have worked before) 
If you are applying for bigger positions like the managers, the interview process might be a bit hard and focuses more in-depth.
For getting selected for managerial jobs, candidates need to clear multiple rounds of interviews. They might also need to answer several behavioral questions based on different situations. 
You will get a call from the company within a week regarding your selection. 
Candidates having previous work experience in retail may have more chances of getting selected.
Luckily if you get selected then the next step is an orientation which lasts for about 30-40 minutes.
After the orientation process, a basic background check is done before hiring.
Lastly, you will get basic training from your seniors or colleagues.
Few important tips to remember
The dress code plays a vital role in an interview. So one must be very particular about the type of attire for your interview.
As we know Gabe's also selling fashionable clothes, so it is okay to wear dressy but casual outfits for attending the interview.
Doing a background check and gathering primary information about the company before the interview session is very helpful. It not only gives a general idea of the company and helps in choosing the apt attire but may also help you in answering a few of the interviewer's questions.  
Application and resume should be filled correctly. Place all documents in a separate file and place it in a bag, it prevents the documents from getting misplaced or getting dropped in a hurry.
It is advisable to reach the venue 30 minutes before the interview takes place. It not only gives you some time to get comfortable in the surroundings but it also shows your dedication towards getting the job and, it surely acts in your favor. 
Having a positive attitude, strong determination, good work ethics, hard work, desire to help customers, etc are some of the qualities that hiring an interviewer looks for in every candidate.
One of the important things to remember is being confident, polite, and making steady eye- contact. 
Job Description 
 Before joining any company, it's better to know the type of work you are expected to perform after being hired. Few points which get applied on every job post are- 
Gabe's is one of the leading retailers and, as mentioned before it sells varieties of merchandise ranging from clothing to footwear, small electronics, beauty products, etc. Employees need to have a basic idea about the products.
Employees need to be available for working night shifts and in some cases on weekends too. 
As per their preference, employees may opt for either a flexible part-time job or full time scheduled job.
There are numerous job positions in Gabe's company and the nature of work depends on the job posts you are situated at.
Now let us have a look at some of the important job positions at Gabe's –
Sales Floor Associate: also referred to as retails sales associate assists customers throughout the buying process. They help the customer in finding their desired products, explaining their usage, answering customer queries, etc. 
-> Their work also includes roaming around them and making sure merchandise is in the destined place and keeping the store clean. Sometimes they may even need to do a few janitorial and stocking work too.
Warehouse Personnel: warehouse personnel are responsible for processing and loading orders. They also drive vehicles to and from vendors and delivery.
->a warehouse personnel job also includes completing reports and providing quality service. They are also responsible for the maintenance of trucks or vans and preserve a safe and tidy work environment.
Stockroom Associate: this is one of the important job posts in the company. A stockroom associate's work is to systematically organize the products in the retail storeroom. They systematically display products and make sure customers have access to their desired products.
-> Some of their duties are to add price tags on items, unpacking delivered merchandise, and thoroughly inspecting for any damage. Sometimes they may even need to work overnight hours so that the sales floor is stocked with products before the arrival of the customers the next day. 
Cashier Associate: A Cashier's task is to handle cash and do credit card transactions at the billing time of the customers. A cashier is also responsible for maintaining accurate and complete records of financial transactions of the customers on a daily basis.
-> A cashier also answers customer queries and accepts customer returns. At times they attend phone calls, send emails, and write a letter for the office admin. They need to stay updated about ongoing sales and new products. A cashier task may seem simple but it's one of the hectic jobs. 
Assistant Store Manager: also known as Assistant Manager job includes various tasks which help in the smooth running of general operations of the company. 
-> As the job title indicates, they assist the Store Manager by supervising the work of other employees. They spend quality time on the sales floor ensuring everything is in its correct place, and communicate with staff regarding any issue. They also converse with customers, dealing with complaints or resolving any queries.  
Store Manager: this is one of the important yet tedious job posts in the company. A Store Manager's jobs include managing the budget and maintaining both statistical as well as financial records of the company. 
-> Store Manager not only supervises other staff member's work but also motivates and mentors them. Their goal is to expand store traffic, make strategies to increase the company's profit as well as customer satisfaction. As a Store Manager, you must have the ability to perform multi-tasks working under pressure.
Note-Detailed information about various posts and the availability of job vacancies is given on the official website of the company.
Salary 
Just like every employee's job description differs as per their job posts Similarly, an employee's salary also depends on one's job position. 
Work efficiency and years of service also helps in raising the pay- scale.
According to the Glassdoor website average salaries of Gabe's employees are listed below :
A Cashier gets- average and a base salary of $10 per hour.
Gabe's Fashion Coordinator gets- average and base pay of $12 per hour.
General Manager gets– total pay of $70,341 per year, which includes base pay of $70,222 per year and additional pay of $1/ year.
A Retail Sales Associate gets- average and a base salary of $10 per hour.
A Merchandise Manager gets- total average pay of $51,464 annually, which includes base pay of $50,004 per year and additional pay of $3,477 / year.
Gabe's Assistant Manager gets- total average salary of $48,358 per year which includes $48,358/ year base pay and an additional amount of $1,120 per year.
An Assistant Store Manager gets an- total average and a base salary of $48,864 per year.
A Store Manager gets- the total average amount of $78,478 annually, which includes base pay of $78,478 per year and additional pay of $2,302/ year.
Gabe's Processor gets- total annual average and base pay of $10 per hour.
The operations Manager gets- the total amount of $50,301 annually, which includes an average base amount of $48,920 per year and additional pay of $4,631/ year.
Loss Prevention Specialist gets a total and an average base salary of $16 hour.
Gabe's Sales Floor Team Member gets a total and base salary of $10/ year.
Customer Service makes a total salary of $ 11 per hour.
A buyer gets the highest salary of $129,455 annually. Which includes base pay of $129,388 per year and an additional amount of $11,237 yearly.
Job Benefits 
 Gabe's not only providing its employees with hefty salaries but numerous others benefit too.
Gabe's is gaining more popularity among people, as a result of which the company is expanding its business more. Opening more stores means more job vacancies.
It not only provides an exciting and friendly working environment for the employees but also gives competitive benefits and team discounts.
Option to work either part-time or full time is a big plus point as it helps employees a lot.
Gabe's Employee Discount offers 15% off on all merchandise. It's beneficial as every product in Gabe's has a low price and an additional discount makes it even cheaper. It gets applied from the day you start.
Some of the other benefits extended by Gabriel's Brothers are-
 Health and Insurance benefits category, which includes: vision Insurance, Dental Insurance, Accidental Death, and dismemberment insurance, Lifetime disability insurance, Supplement Life Insurance.
Retirement and Financial benefits category, which includes: Profit Sharing plans, 401 k plan, defined contribution Pension plan.
 Employee and Family benefits category, which includes: vacation and paid time off, employee discount, family leave, and military leave.
Conclusion
As stated by many of Gabe's employees, the nature of work at the company is fairly straightforward. So, even if you are new to a retail job, it will not overwhelm you. If you are someone who aspires to work for a company that not only provides good career growth and job opportunities but also a healthy and stress-free environment then, this job is for you!
Frequently Asked Questions 
What was the former name of Gabe's company? 
Originally, Gabe's enterprise was known as Gabriel Brothers stores, it was founded as a private fashion retailer store in the year 1961, by two brothers named Jamarah and Arthur Gabriel.
Who are the biggest competitors of Gabe's?
Four of the biggest competitors of Gabe's are-
Metro
AffineonLighting
Alhokair
What is the dress code at Gabe's?
Like any other enterprise, Gabe's also follows a dress code. Mostly Gabe's employees need to wear shirts paired with blue/ dark jeans and closed-toe shoes.
Which company owns Gabe's?
 Currently, Warburg Pincus is the owner of a famous Gabriel's Brothers company.
What are the types of products available at Gabe's store?
Gabe's primarily sells varieties of general goods like-
shelf-stable food,
sanitation and cleaning supplies
Pet food and supplies
Health and personal care
Grocery
Home decorating items and much more.
Does Gabe's store pay weekly or biweekly?
The employees get their salary every other Friday. So it's clear that Gabe's store pays biweekly.
What are the regular business working hours of Gabe's?
Gabe's store is open 7days a week, making it easy for people to visit the store on any feasible day. Store timings are as follows-
Monday- Thursday :9.00am – 9.00pm (for 12 hours)
Friday- Saturday: 9.00am- 10.00 pm (for 13 hours)
Sunday: 11.00am-7.00pm ( 8 hours)
Gabe's Careers- Job Application Process Salary, Benefits