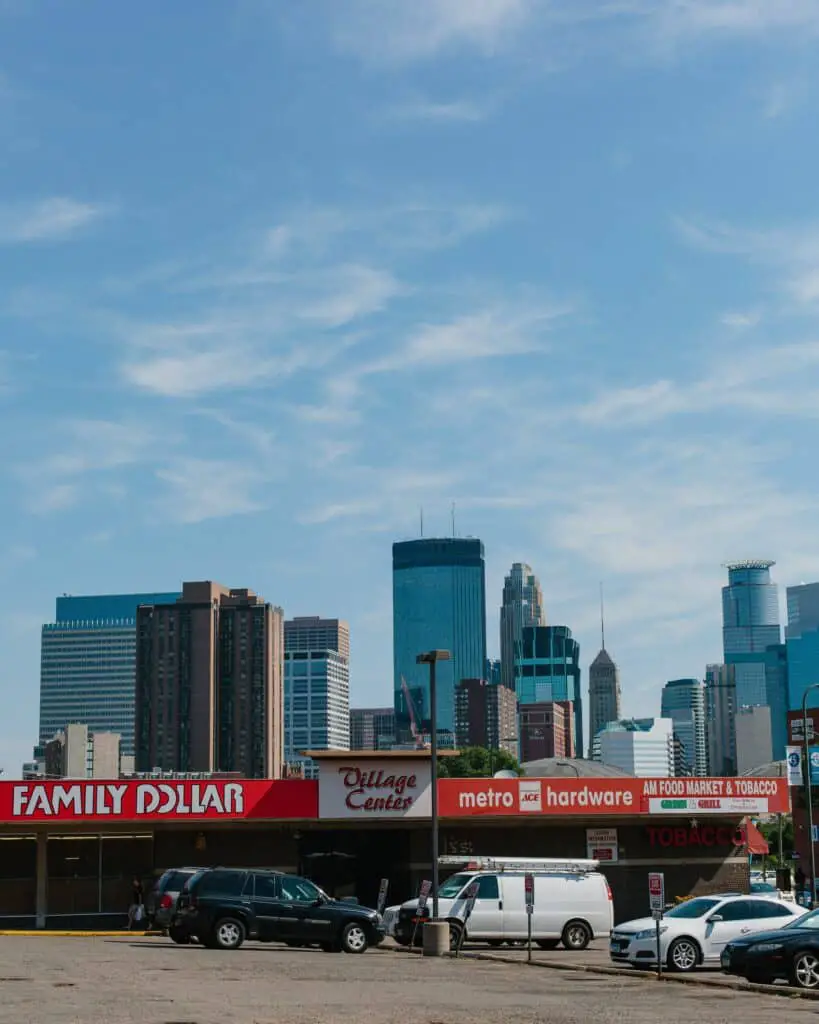 Family dollar stores attract the more money-conscious American who does not like to waste his money in lavish extravaganzas. We will discuss Family Dollar Careers here. The family dollar provides every American who is conscious about his savings a retail outlet to get hold of good quality items but at a lower price. The discount store has its branches spread throughout the United States. It provides price-conscious Americans various products that include clothes, food items, beauty products, kitchen essentials, electronic items, baby items like toys, apparel, and more. You can even find automotive items at this discount store. All these have a reasonable price tag which every American can afford. In short, you can find anything here at a discounted rate.
Family Dollar Careers
How does a family dollar store influence the youth?
The discount store has about 8000 stores across America and employs around 56300 employees. This shows that this discount store allows the youth to grow and have a career in life and be a breadwinner for the home. With more than 7,500 products with them, the family dollar store is a common man's solace in financially challenging times. The discount store has many available products for just a dollar, and many items are below $10. The store does shopping within budget and more fun to indulge in because you get almost all the essential things and some more interesting items like apparel, shoes, home decor items, etc., for $10 or less.
A Few Words About The Company
If you plan to take up a job in a family dollar store, you should have a small idea about the company and its history. The company was founded in the year 1959, and the founder was an entrepreneur named Leon Levine. The dream of this 21-year-old male came true in November 1959 when he opened his first store in Charlotte, North Carolina. What started as a small suburban store had almost fifty stores all over Charlotte and slowly was spreading all over America. Thus the success story of a small family dollar store continues. It is one of the leading retail stores in the United States and operates in about 46 states. It is famous for its consistent low cost as well as quality products.
Why join a family dollar discount store?
Want to become a member of the family dollar household, then don't search for reasons because a few reasons are given below:
If you are someone who wants to meet new people and have a fast-paced work life
if you are in love with the theme of making the common man happy with good quality but low-cost commodities
if you feel that you can do something by working in this legendary discount store
If you have good communication skills and have a flair for dealing pleasantly with people or customers.
The requirements for working at family dollar:
If you are looking for a job at family dollar, you need to be 18 years or above.
You should have great communication skills
You should be able to work as a team
According to your job, you will need to lift heavy objects and should be able to stand for long hours.
Growth in Your Family Dollar Career
Getting employed at family dollar can help you grow even if you have joined while you have just finished school. Hard work and the will to grow can make you successful here. You can find part-time and full-time jobs here, and the store sees to it that you have a great working environment. If you are loyal and work with full enthusiasm and show the willingness to work hard, you can go far in this career. The workplace is pleasant and has many happy and friendly faces that will help you feel at home. The store creates great opportunities that can make you get proper incentives for a job well done.
Information About the Available Jobs at Family Dollar Store
The discount store is one of the largest employers in the United States. So there are different kinds of job opportunities here, and depending on the position, your salary scale will also be different. Here are a few jobs that are available at the family dollar store and are right now in the hiring process:
General Warehouse Associate
As a general warehouse associate, you will have to take up the responsibility of getting the orders ready and getting them packed and ready to be loaded. The stocks need to be kept well organized and should report if any damaged products need to be replaced. As loading and unloading the stocks takes a lot of time, you need to stand for long hours. You should also be capable of handling the warehouse workers under you.
The warehouse worker works under a warehouse associate. He should be healthy and strong and should be able to lift heavily loaded boxes. A driving license will be an added advantage as he might be asked to drive trucks to get the load from the docks. Should pack the items neatly into the cartons and get them loaded into the trucks.
The store planner's job is to make sure that the store is well designed, and he/she is responsible for the entire blueprint of any new family dollar store from start to finish. A store planner should bring out a perfect plan to keep the store attractive so that the customers will want to come in.
Inventory Control Supervisor
Responsible for the entire inventory of the store and worked with a team to make sure that the entire inventory control process is smooth and up to date. They should be able to work with the management to set up plans for continuous growth. Always be in contact with all the departments to ensure that the quality of the products is always given the highest priority.
Seasonal General Warehouse Associate
Responsibilities include the management of stocks that go in and out of the store. Should be able to meet the shipping orders and control the logistic operation of the store. He will also need to be well aware of all the quality checks in his department.
Responsible for all the loading and unloading of the goods, you can opt for a part-time or full-time job according to your convenience. You can work on shifts too. Have to work in compliance with the warehouse associate and do the needful.
Customer Service Representative 
He/she is the one person who is directly involved with the customers. The representative should be able to answer all the customer queries and deal with them pleasantly. He/she is also responsible for a well-kept store with the required stocks.
Should be able to work with the manager and help him in all the work. Should possess excellent communication skills. Make sure that the inventory reaches the store without any complications. Make all arrangements for the inventory to reach the store from the warehouse. Manage the store if the manager is not available.
Have to be able to see that all the data on the lease ownership is up to date. They are in charge of the paperwork from different deals. They need to make sure that the required parties appropriately view these.
They form the strategy, help make the performance better, get resources, etc. They are in charge of training the team members, making customer service better, etc.
Hiring Urgently at Family Dollar
The family dollar has many urgent requirements, and it is hiring in many positions from managers to loaders and customer service to sales representatives. So people on the lookout for a good career can go to their website and fill in the application forms. Most jobs have the opportunity to grow, and with hard work, you can reach the top positions as the family dollar is a growth-oriented workplace that helps every employee to bring out his best. The discount store is hiring urgently right now, and it is a good opportunity for youngsters to start a career here. There are more than 14000 jobs available, and you can apply in any category. Most of the jobs need you to complete your schooling, and if you are vying for top positions, you need to have higher educational qualifications.
Whatever your education level, the interview will be the most important stage. They will require every candidate to be well informed about the company, look out for young, energetic, and get along as a team. The other important factor they will be looking out for will be communication skills. For applying at family dollar, you need to have a flair for interacting with people and customers. Because the store hires with good education and a grumpy attitude, it will not go well with the customers, and it will surely impact the family dollar business. So most of the time, family dollar hires people with a pleasant attitude and the ability to converse with customers and make them come back for more.
About the Salary at Family Dollar
Job satisfaction, salary, and growth are the three important things every person hunting for a job looks for. All these three aspects are available if you get hired at family dollar. Because the discount store has its outlets in every town and city of the United States, you can meet people from different sections of the society, and the more people you meet, the more experience you get. You also become well informed and socially active.
The salary at family dollar will depend on the position you have applied for and the store they are hiring you in. If you are hired in a city store, your salary will be different, and if you are hired in interior areas, it will be different. 
Assistant managers can earn more than $17000 per year
If you have applied for any of the renovation team, then you can get up to $10 to $12 per hour
Store managers can earn up to $38,562 annually
Assistant store managers can get a salary of $12.46 per hour
If you have applied for customer service, then you can have an hourly  salary of $10.07 
The customer service manager can earn $12.10 per hour
Cashiers can expect an hourly salary of $9.31
If you are being hired for a manager post, you can expect your salary to be up to $39.073 per year.
If you are looking for an associate manager position, you will have a salary of $12.99 per hour.
Requirements Depending on the Positions
The above are the salary scales of a few positions of the family dollar store. Many requirements will come along with the positions you have applied for. While some need only basic schooling, some may need a good amount of experience. If you are using for the management posts, then here are the things you need to consider:
Management Posts
You should be able to maximize the company profits
You will have a certain number of stores under you, and you will have to complete responsibility for these stores, their sales and also should work hard to bring up the sales of these stores
You should have the ability to motivate and train your team members as well as the employees under you
You should demonstrate leadership qualities, organizational skills, problem-solving ability and should be able to cooperate with all levels of management
You should also have the ability to manage operational budgets
Qualification Required for Management Posts
You need experience of at least five years in retail and multi-store experience of 2 years.
You should be able to build a productive team.
You need to make quick decisions and good judgments regarding the family dollar store. 
You should be able to deal with all consumer-related problems and guide your team in solving the problems.
Should have a good knowledge of computers especially Microsoft  office
Academically you need to pass out your high school or GED, but if you have a bachelor's degree, it will be an added advantage
The Benefits Provided by the Company
Family dollar takes great care of its employees because the company knows that you are working hard to make the business the best in the market, so if you become a part of the family dollar circle, then you will get the following benefits:
The company will provide you with health benefits that include medical needs, pharmacy, dental, and also vision
You will be included in employee assistance programs
You can avail of paid leave
The company also offers retirement plans for your safe future
You can also be a part of the employee stock purchase program
Warehouse Posts at Family Dollar Company
Family dollar is currently hiring people for certain posts in the warehouse, and as a warehouse associate, you will be at the center of where the action happens:
You will get an hourly salary of $ 17.50 
You will also get the opportunity to earn extra cash with the help of incentive pay.
You can apply for a full-time post.
You will also get medical benefits in the form of dental, vision
Voluntary life insurance
With 401(K), you will be able to save for your future
If you want a daily pay system, you will be provided with that
You can apply for parental leave 
You can be a part of employee assistance program
A Satisfying Career at Family Dollar
There are so many attractive things in this family dollar store that getting employed here will surely be an exciting and fulfilling experience. The parent company of the family dollar is the dollar tree, and both the companies have excellent growth opportunities. Family dollar job career can make you earn a respectable living and get the experience you need for every future Endeavour. The company tries its best to be a part of your life by providing you with ample opportunities to grow and enjoy life by providing you with paid holidays. They also make sure that you educate your children and be a productive part of society. The family dollar has been a part of American history and will surely be a part of its future. So get ready to get employed and be a part of this magnificent company Americans have always adored.   Put in your applications today at the family dollar website and be the lucky one to get employed.
Also read Family Dollar Hiring Age 2021 – Culver Job Opportunities
Family Dollar Careers 2021 – Company, Salary, and More