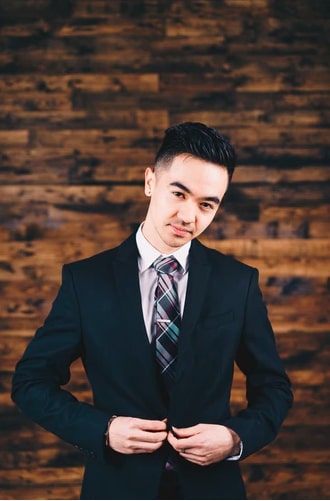 When businesses seek to fill a senior management role, they frequently use an executive search company's services. The role of executive search recruiters working for these companies is to fill high-level roles with the most suitable people available. The organization will provide the Executive Search Recruiter with a detailed overview of the position and the qualifications required to fill the executive vacancy. A recruiter who is not really familiar with a particular company can visit its office to learn more about it. The recruiter may spend several hours talking to the client about the job and providing advice on the business's employment needs. 
The recruiter will then begin the hunt for suitable candidates. This is accomplished by searching the executive recruitment company's database files for resumes of individuals already identified to the firm or the recruiter. People who are most closely associated with the client's criteria are then contacted about the role. The recruiter is meeting these people and is trying to attract them in coming to the client business. For this reason, executive recruiters are often referred to as "head hunters." 
The first contact with prospective candidates is usually made over the internet. If the applicants show interest in the role, the recruiter shall arrange an interview. After the recruiter has interviewed a variety of applicants, he or she sends written reports to the client. The client company will then interview the chosen applicants directly. If an applicant is chosen and accepts a role, the quest will be completed. If the client is not pleased or the applicant is not interested in the job, the recruiter must start the search again. While executive recruiters may often fill roles quickly, it often takes months to complete a successful quest. 
Executive search firms are compensated for each position they fill. 
The consumer shall pay part of the charge as a retainer. If the retainer has been approved, the recruitment company is obliged to fill the role. The remainder of the fee will be paid to the recruitment company when the job has been done or the search progresses. 
Executive search recruiters spend a lot of time on the phone talking to clients about high-level positions they need to fill and contact prospective employees. 
What is an Executive search? 
Executive Search is a specialist recruiting service that companies pay to seek and hire highly skilled applicants for senior and executive roles in the public and private sectors and non-profit organizations (e.g., President, Vice-President, CEO, and Non-Executive Directors (NEDs)). Headhunters can also seek out and hire other highly skilled and/or talented positions in organizations for which there is heavy competition in the labor market for top talents, such as senior data analysts or computer programmers. 
The approach generally involves commissioning a third-party company, normally an executive recruitment firm. Still, probably a stand-alone consultant or consulting firm, to investigate the availability of appropriate eligible applicants working for rivals or similar companies or organizations. Suppose a shortlist of eligible candidates meets the criteria of the client has been established. In that case, the executive search company will serve as an intermediary to contact the individual(s) to see if they may be interested in moving to a new employer. The executive recruitment company can also carry out an initial screening, discussions on remuneration and benefits, and the preparation of an employment contract. 
What Does an Executive Search Consultant Do 
There are many capabilities that many executive search consultants have in order to meet their duties. Through reading through the resumes, we were able to narrow down the most popular skills for a person in this role. We also discovered that a lot of re-engineered decision-making skills, interpersonal skills, and detail-oriented skills. 
When it comes to the most relevant qualities needed to be an executive search consultant, we found that 8.9 percent of executive search consultants included potential applicants, while 8.1 percent of resumes included business growth, and 7.1 percent of resumes included recruiting. Severe skills like these are beneficial when it comes to fulfilling important job responsibilities. 
When it comes to the period of finding a job, a lot of people are looking for a main word or expression. Instead, it might be more useful to search by sector, as you might be missing jobs that you never thought of in industries that you didn't even think offered positions similar to the Executive Search Consultant Job Title. But what kind of industry to start with? In reality, most executive search consultants find jobs in the health care and technology industries. 
How to Become an Executive Search Consultant 
If you're interested in being an executive search consultant, one of the first things to consider is how much preparation you need. We also estimated that 57.2% of executive recruitment consultants have a bachelor's degree. We find that 28.6 percent of executive recruitment consultants had master's degrees in higher education. Generally, executive search consultants have a college degree; it is possible to become one with just a high school or GED degree. 
Choosing the right key is often a crucial step in investigating how to become an executive search consultant. When we studied the most popular majors for an executive search consultant, we found that the most frequently earn a bachelor's degree or master's degree. We also see other degrees on executive search manager resumes, including associate degrees or high school diplomas. 
You will find that experience with other jobs will help you become an executive search consultant. In reality, many executive search consultants need experience in the position of the recruiter. In the meantime, several executive recruitment consultants often have prior career experience in account executive or executive recruiter position. 
Education and Training Requirements 
A college degree and acquaintance with the business world are typically needed to get a recruitment agency job. Personal quality is more important than formal education. Recruiters come from a number of backgrounds. Many recruiters have expertise in a specialty in the company or general management. Some of them have expertise in sales and marketing. 
Recruiters often speak to individuals with whom they do not meet or wish to speak. They have to quickly and persuasively get their point across. Before a job is filled, many candidates will need to be contacted, so recruiters must have a great deal of patience. Discretion is a very significant personal attribute, as recruiters often deal with confidential information about customers and candidates. 
Advancement Possibilities and Employment Outlook 
Advancement always comes in the form of earnings rather than a place in an executive recruitment agency. Recruiters may be delegated to hunts for more senior executives as they gain experience. These positions have higher wages, and recruiters earn higher fees. They can also gain attention by introducing new companies into the organization. Some recruiters switch to supervisory positions or become partners in a company. Some professional recruiters are launching their own executive recruitment companies. 
According to the Bureau of Labor and Statistics, job placement practitioners of all kinds were projected to rise faster than the normal average for all occupations in 2014. Mergers and development in financial service firms are generating positions for senior executives and managers. Financial firms are turning to executive search recruiters to fill those roles. 
How to Begin the Search and Recruitment process? 
Executive recruitment consultants frequently end up working with people they met as applicants or customers, and vice versa. It's important to note that the same person who helped you find the right job for your career will also help you find the right applicants when your company hires. A lot of people appear to ignore the recruiter's message, as they also do business fishing. This means that if you're looking for a position, the recruiter might not take your call. Therefore, it is often best to connect and take the time to understand what communication is all about. 
You might start your own company, but failure is almost inevitable without any previous experience in the industry. The landscape is packed with qualified sales and human resources experts, former executives, and others who have sought to become executive recruiters without a proper base. In the discipline, you can't earn a college degree. It's an apprenticeship, and the best way to learn it is from a mentor at an established recruitment company. 
To find a successful firm, ask a dozen hiring authorities to name three of the top recruitment firms they admire or respect. The same firms may have been listed repeatedly. Ask if you might come in to explore the possibility of working there. Search firms are still searching for good candidates, and if they believe you have the right features, they're definitely going to give you a chance. 
Education and Training Requirements 
A college degree and acquaintance with the business world are typically needed to get a recruitment agency job. Personal quality is more important than formal education. Recruiters come from a number of backgrounds. Many recruiters have expertise in a specialty in the company or general management. Some of them have expertise in sales and marketing. 
Recruiters ought to be very good at communicating with individuals. They've got to be comfortable spending a lot of time talking on the phone. Recruiters also speak to people they don't meet or want to talk to. They have to quickly and persuasively get their point across. Before a job is filled,  
many candidates will need to be contacted, so recruiters must have a great deal of patience. Discretion is a very significant personal attribute, as recruiters often deal with confidential information about customers and candidates. 
Working Conditions 
The performance of executive search firms depends on the impression they make of their clients and prospective candidates. They also fill vacancies with very high salaries. Executive recruiters function in a friendly atmosphere. They've got huge, modern offices. In large firms, recruiters have secretaries and assistants to support them in their work. 
A significant proportion of the recruiter's time is spent talking to candidates. Most of this time is spent on the phone with client organizations and candidates. Travel time might be required to visit the client's offices and learn about their operations. Recruiters frequently spend a lot of time interviewing applicants. They also need to fly to interviews and follow-up meetings. 
Getting the Executive Search Job 
Since many recruiters have expertise in other fields before entering executive recruitment companies, it is not easy to find entry-level positions. The easiest way to find a position in this field is to contact executive recruitment firms directly. Classified advertising in newspapers and business journals and Internetwork banks are also other sources of employment. 
Earnings and Benefits 
Executive search recruiters are typically paid on the basis of the number of roles they fill. The recruitment company typically earns a share of the annual salary and benefits package charged to the chosen candidate. The recruiter will obtain a portion of this number. 
Earnings differ greatly depending on the salary and the number of placements made. According to salaries.com, the median annual salary of the Executive Recruiter in 2006 was $70,192. Benefits also include paid holidays and vacations, health and life insurance, and a retirement plan. 
How the Executive Search Process Works 
Launch meeting with the search firm 
The recruiting client meets the recruitment firm to outline search criteria, deadlines, potential company strategy and mission, and to offer an idea of culture. 
Further in-depth meetings and research 
The recruitment firm visits key executives and goes through a more in-depth review of the recruiting company and the business, identifying key opportunities for the potential employee and determining how they will fit into the prospective client's culture and organizational structure.  
Create the job description 
The research of the previous phase offers much of the insight into what is contained in this paper. This paper is the key resource for researchers, quest consultants, and clients throughout the search process. The job description most often includes specific details on the position, duties, the recruiting client, key opportunities posed by the executive job, and describes the career and educational requirements.  
Finalize the search plan 
Further analysis will be conducted at this stage about where and how future top candidates will be chosen. Research tools that will form part of the search strategy will also include their own database, BlueSteps (a database of senior executives, free access for AESC members), previously performed market research, alternate internet outlets such as LinkedIn and other social networks, and, of course, their own networks and contacts. 
Talent mapping and sourcing 
At this stage of the executive recruitment process, recruiting professionals may use both talent mapping and sourcing strategies. If a long list (sometimes 100 + high-potential executives) has been drawn up, executive recruitment consultants and analysts may begin to classify potential targets and identify if they are appropriate candidates. 
Approach, qualify and interview to create a shortlist 
During the identification process of the candidate, the executive search company will continue to meet with candidates (through initial calls to the researcher, more detailed follow-up calls to the research consultant, and assessments), clients, and internally narrow down the list of possible candidates (up to a limit of 10). At this point, some firms have proprietary candidate qualification methods. 
Basic referencing, present shortlist to the client. 
Before any applicant is introduced to the client, AESC recruitment firms conduct a simple background check to verify their credentials and background. If there are no problems (changes will be made to the list if there are), the shortlist will be sent to the client. 
Further narrowing of the shortlist candidate and thorough additional reference checks. 
After the recruitment firm submits a shortlist, the client will work with them to reduce the possible applicants to only three to five. At this point, the search firm will carry out even more detailed reference checks and provide final thoughts on each nominee. 
Interviews with the client 
After the recruitment company provides a shortlist of top candidates to the client, the client may perform face-to-face interviews. During this point, the client and the research firm will review each candidate's resume, credentials, personal strengths, and motivation right before and after each interview. There is also an incentive for the applicant to collaborate with the research consultant to prepare for these interviews in advance. 
Offer and negotiation 
After a series of interviews, consultations, and consideration of external references, the client will pick their preferred applicant, and the compensation and offer negotiation phase will begin. The recruitment manager also serves as a mediator at this point to ensure that the interests of both the client and the applicant are met. 
Onboarding and integration 
Finally, the executive search firm will assist in the incorporation (onboarding) of the successful applicant in the workplace. The degree of intervention varies depending on the client's desires and the agreements reached earlier in the search process. 
Working Conditions 
The job normally takes place in an office setting, either in the client firm's office or in the agency's office. Office work is typically known as a low-risk working area in terms of health and safety risks. Applicants should be mindful of the normal hazards: inappropriate lifting, electrical wiring, improper set-up of the keyboard and display unit, and inadequate rest times away from the glare screen. These possible problems are typically resolved by an induction program to be introduced by the Executive Search Firm. 
Experience 
Before joining the executive search company, sales experience can benefit both applicants who lack formal academic credentials and negotiate better compensation on their initial application. While a people-oriented career, applicants need to be aware that a job in the executive search sector is a high-pressure, targeted sales function. A number of years employed in the executive search area will typically suffice for an applicant to apply comfortably for sales positions in other sectors, as it is considered very high-profile in terms of the consultants' requests. 
Career Progression 
Executive recruitment firms also hire an administrative individual (or a team of administrators), and from that role, it is possible for an applicant to be elevated to a consultant. This approach could be acceptable for those who have GCSEs but have no sales experience, for example. Applicants with sales experience (or even with confidence) can enter executive recruitment companies as consultants immediately; it depends very much on the search business's status and outlook. Above this, they may aspire to become sales managers, team leaders, or executive consultants; these are actually senior consultants, and various agencies have different names for these roles. 
Summary 
It is almost difficult for a company to recover from missteps and mismanagement resulting from inadequate leadership selection. The pressure is immense to identify leaders who have the expertise and experience required to thrive, who are willing to establish and advance corporate strategy, and who simply fit into the organizational culture. 
Outsourcing a search solution to assess a professional workforce is the best way to help businesses overcome the shortages in positions. The executive search third parties that own many highly skilled and experienced executive search consultants will help your business place candidates in positions similar to your open position on over the world. 
Executive search group can help businesses in Vietnam and foreigners find top talent for their company and assess senior and high-level candidates in the industry and market. 
Also read What Are Six-Figure Salary Jobs?
Everything to Know about Executive Search