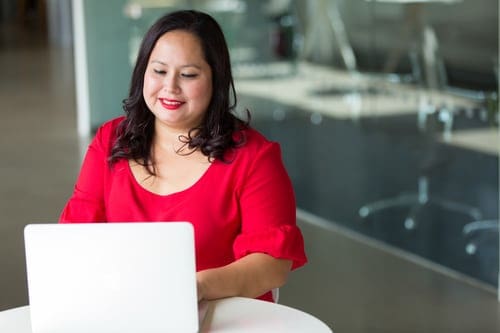 An executive consultant is a highly experienced person that is an expert in management and organizational matters. H/S offers consulting services to organizations, institutions, and or corporations by helping them identify, implement and manage business strategies and or processes that will help these corporations or organizations achieve their business goals (both short and long term).  Executive consultants play a very crucial role in organizations globally via proffering expert advice on a wide range of management and organizational matters ranging from improving existing business strategies to implementing new practices depending on a company's business situation. He/She is independent and works outside any company or organization's resources while possessing extensive past work experience in handling different executive roles.
Interestingly, the executive consultant collaborates with the top company's management team on an advisory basis. This means that he/she can only recommend solutions to a problem but have no authority to engineer such recommendation(s). An executive consultant's job is highly responsible in the sense that organizations sort for and rely on their expertise, knowledge, and problem-solving skill to make critical business decisions. When employed, they contribute significantly to driving the company's business performance. 
For someone to become successful as an executive consultant, he/she needs to:
Be a strategic thinker – Having the ability to focus on a whole system and understand the interconnection and interdependence of different components within the system.
Have the ability to help teams and or leaders envision what success looks like and equally ascertain whether the available resources can deliver the desired result.
Have the capacity to turn data into an actionable strategy that decision-makers can use in effecting desired change.
Have the ability to work in a highly collaborative manner. In a way, h/s can fully grasp and understand the underlying needs of clients and build trust.
Aside from that, he/she must equally meet certain fundamental functions and they are:
Provide expert information to the client: One of the commonest reasons companies seek executive consultant assistance in obtaining information. They want to be furnished with more accurate and up-to-date industry data relevant to their business/industry.


Apply critical and strategic thinking approach to understand clients' real problem: Business managers tend to sort for the executive consultant to solve difficult problems, for instance, how to solve a problem in compensation or control. But in effect, business managers' problem elucidated might not be the underlying cause of their business woos. Therefore, an executive consultant's core function is to use his or her expertise to diagnose the issues deeper beyond the surface to understand the real needs of their client.


Solve client's real problems: After the real problems have been determined through diagnosis, the executive consultant's next job is to explore the context of the problem through a useful consulting process. In that way, h/s can be able to analyze the problem implicitly and come up with solutions that will then serve as recommendations.


Make recommendations based on in-depth diagnosis: This comes in the form of a written report or oral presentation by the executive consultant to the organization's management team detailing their findings and the needed action(s) that the organization can take to effect the desired change. Interestingly, executive consultants are often faced with whether they should recommend what they know is right or what they know will be accepted. 


Please assist with implementing recommendations: Though the role of the executive consultant is advisory, it is equally professional for the consultant to seek a second engagement with the client to help implement a recommended action plan. This boils down to the persuasive skill of the executive consultant to enkindle enthusiasm for further collaboration. 


Facilitate expertise/knowledge transfer to the client to aid resolve the similar problem(s) in the future: Every executive consultant should always endeavor to behind something of lasting value whenever h/s provides a professional service to client(s). It means that the opportunity to consult shouldn't end with just solving the client's immediate problem and providing a template (learning process) that can be repeated in the future to cope with future challenges. In doing so, satisfied clients will recommend him or her to other people and invite them back for other dealings.


Ensure overall effectiveness of outcome: Effective consultation provides expert advice in the form of recommendation(s) that will sound convincing enough to be implemented and capable of effecting the desired change that meets a client's need. 
Why is Executive Consultant an Important Career? 
You may be contemplating making a switch to executive consulting but may not be convinced if it's the right choice. Based on my career journey, executive consulting is one hell of an interesting career path that one can take. Why do I say so?
Between 2018 and 2028 the executive consulting career is expected to grow by 8% in America.
This results from the increasing drive and urges by firms, institutions, and organizations to explore efficient and productive ways to stand out, trim operations and yet make tremendous revenue while keeping expenditure low in this current economic environment. Most of the time, they want the outside eye's opinion to ensure that what they are thinking is correct. As a result, they seek independent individuals who are highly skilled with proven expertise and process to help them in one way or the other solve their problem.
And that is why executive consultants are important. Executive consultants provide that needed push that organizations need in achieving their desired goals. They bring their expertise, extensive industry-related knowledge, and experience to solve business challenges for an organization. Though executive consulting is a highly demanding and responsible job, it is equally a fulfilling career.
Below are few reasons why you should consider executive consulting:
Executive consulting provides people with the opportunity to have a constant enthusiasm and hunger to learn and unlearn while making you confident in pursuing excellence in solving people's problem(s).
It provides that unique opportunity to individuals to work with diverse groups and respect divergent viewpoints.
Executive consulting provides individuals with the opportunity to have control over their professional development.
As an executive consultant, you have the opportunity of thinking long term. What it means is that each piece of advice you give should be holistic and sustainable.
Organizations are constantly looking for solutions to their challenging problems that are devoid of any emotion or political bias.
Organizations are looking to gain access to the specialized skill set that most times don't exist in-house.
What Does Executive Consultant Do?
Executive consultants engage in diverse roles, ranging from being an expert who advises that of a facilitator who supports a group with ongoing reflective questions to bring out their best wisdom and apply it. But be that as it may, these roles fall into three core categories. And they are:
Functional expertise and specialization: Executive consultants provide industry-related advice and expertise in specialized areas like organization design, operations, risk management, human resources, strategic leadership, etc.
Independent Analyses and Assessments: Executive consultants provide third-party in-depth analyses and assessments to organizations to unearth possible solutions to complex business issues facing these organizations. Out of such analyses, they proffer their objective and unbiased feedback in the form of recommendations.
Project Management: Executive consultants equally work with organizations' leadership to execute and measure any recommended cause of action.
The bottom line is that they conduct assessments, perform analyses, diagnose issues, test hypotheses, proffer recommendations, and follow up with clients. 
How Do I Become an Executive Consultant?
What educational background do I need? Before anyone can be an executive consultant, he/she must be a well-qualified candidate with extensive knowledge about various management and organizational subjects. In most cases, a degree qualification in management, finance, economics, and any other related fields. First-degree candidates may find it extremely difficult to consider for this position. Most employers prefer employing candidates with a master's degree.
What key skills do I need? To become an executive consultant, he/she must possess some essentials skills aside from education qualification and experience. And these skills include:
Intellectual Skills:
Strategic Thinking
Analytical
Problem solving
Research
Communication Skills:
Presentation
Written, spoken, and listening communication
Leadership Skills:
Conflict Management
Emotional Intelligence
Business Relationship
Time Management
Technical Skills:
Project Management
Statistical Thinking
Business Systems
What Experience Do I Need? For anyone to become an executive consultant, h/s must have acquired extensive work experience in their specialized field. The minimum experience required is ten years with proven upward growth in different roles within your specialized field.
What Do Executive Consultants Earn?
According to the United States Bureau of Labor Statistics, an executive consultant's average annual salary is about $132,000. Salary may vary according to employer/organization, educational qualification, and experience of the executive consultant.
In conclusion, if you are ready to start a career journey as an executive consultant, you must find your niche and figure how to sell your skills to new clients.
also read: How I Discovered My Calling as an SEO Consultant
Executive Consultant: The Complete Career Guide