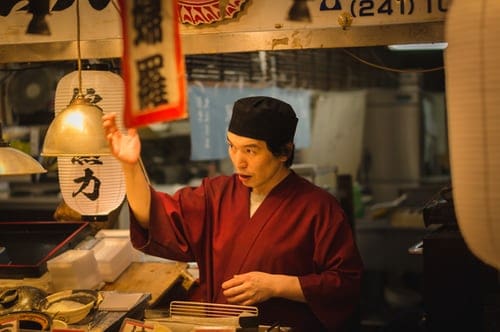 Sales experience refers to the knowledge or sets of skills acquired or gotten over time by selling goods or rendering important services. Sales include the various activities related to selling goods and rendering services for a cost in a targeted period of time.
The seller or someone providing the goods and rendering of services accomplishes a sale task in response to a potential buyer's request or by direct interaction with the buyer at the point of sales. In case of indirect interaction with the owner, a person who sells goods or services on behalf of the owner is known as a salesman or saleswoman. Other common terms used include salesperson, salesclerk, shop assistant, etc., which are mostly referred to people selling goods in a store or shop. 
The goods or service provider executes the sales. This may be done even before the buyer finalizes the payment; the seller and not the buyer typically carry out sales execution.
 An individual or organization showing interest in acquiring goods or services offered by a seller is known as a potential buyer or prospective customers. Both buyers and sellers engage in negotiations to reach an agreement for the exchange of values. The exchange of goods and services involves certain rules and etiquette, enabling both parties to be nearly rewarded equally.
Sales is just a part of marketing that often forms a separate group in a firm or business enterprise and always requires specialist operatives' activities commonly referred to as salespersons. Sales activities carried out by a seller are believed to be a form of art because it requires negotiating power to reach an agreement with potential customers to achieve their goal economically.
Various knowledge and sets of skills acquired or the experience gained over time through the selling of goods and rendering of services to potential buyers or consumers are referred to as sales experience.
Certain or specific activities are expected to be carried out by an experienced seller that will lead to an increase in the number of consumers or prospective customers patronizing a particular firm or business enterprise and at the same time maintaining a cordial relationship with the existing customers, thereby indirectly contributing to the growth of the firm or organization.
A sale can take place through the agency. Agency-based sales include complex sales, consultative sales, retail or consumer, sales agents, sales outsourcing, telesales, and transaction sales. Other means through which sales occur include direct sales that involve the physical contact between person to person, electronic data and web, sales done by traveling salesman such as hawking or door to door techniques, etc.
VARIOUS SALES AGENTS
The sales agents includes the following:
Sales representatives: the sales representatives roles as a salesman is to represent a company or an individual on the selling end of a deal by promoting, presenting, and selling the company's goods and or services through the use of solid argument to woo prospective and existing customers at the same time maintaining a positive relationship with the customers.


Sales manager: the sales manager is one of the major drivers of a company's sales. They function by motivating and encouraging sales representatives to enhance or increase their performances and hiring and training new representatives. They facilitate different sales and management methods that raise sales volume.


Salesperson: the major function is to outsource prospective consumers to sell goods to, using different methods such as social media, emailing, phone calls, and networking. Thereby generating and closing business resulting in heightened sales or profits.


Buyers broker: the major responsibilities of a buyer's broker are to act like the customer by negotiating for a fair price and easing any difficulties encountered in the buying process. They act as a guide towards the buyer.


Transaction broker: this is where the salesperson does not represent both buyers and sellers but only handles the transactions and is not responsible for achieving a fair deal between both parties but ensures that papers are handled appropriately.
Other sales agent includes: disclosed dual agent, internet sales professional, etc.
HOW TO GET SALES EXPERIENCE?
 Acquiring certain knowledge or sets of skills or experience in sales is very important for a sales industry. To achieve or develop these sets of skills, different methods explained below can be utilized.
Application for an internship in any available sales industry: Applying for an internship program in a sales company is one of the best ways to acquire sales experience as it gives practical insight into how sales activities are done in the company, and it is advisable to engage in inside sales rather than outside sales to be more familiar with the science of sales.


Taking online courses related to sales: There are various sites online that offer short courses related to sales and also issue out a certificate at the end of those courses, applying and diligently engaging in such courses gives an insight on what sales is all about and how to handle challenges during the sales process, thereby improving experiences on sales.


Taking classes on sales: Looking out and applying for courses on sales that run between 1 to 2 years with certification afterward in a nearby college can also enhance sales experience.


Work in retail or customer service: Working in a retail or customer service will improve sales experience due to interacting with customers daily and building relationships with them.


Developing sets of skills required in the sales process: A salesperson requires certain skills during the sales process. Such skills include good presentation and communication skills, which can be developed by joining a debate team or attending classes that enhance such skills and participate in a fundraiser and some leadership or managerial activities. All these activities will help to improve knowledge or experience in sales.


Read books on sales: There is a wealth of experience that can be acquired by reading various books on sales, which can be gotten online as a softcopy or picking it up in a nearby bookshop.


Researching and maintaining relationships with sales professionals: Another means to acquire sales experience is to develop or maintain a relationship with an experienced salesperson to learn and understand the sales method from such individuals.
IMPORTANCE OF SALES EXPERIENCE
There are lots of importance or advantages attached to having a sales experience. Some of the importance includes:
Higher chances of being employed in a reputable sales industry: Having the required sets of skills or experience in sales sets one on the edge of being employed in any vacant job position in a reputable sales industry. This is mainly because businesses prefer to employ a salesperson with a certain set of skills and experiences to enhance the industry's success rate.


Relating and connecting with people: Experiences in sales enable one to relate and connect with people easily. This is one of the major traits that can facilitate sales success rate. Connection with an existing customer can spell the salesperson's success even in fields or areas of life unrelated to sales. Customers prefer to engage in business with people they can easily relate to. These skills or acquired experience can also help the salesperson during job hunting when meeting prospective employers and hiring managers.


Earning people's trust: Human beings are naturally suspicious of strangers, making it hard to easily earn their trust. This is why earning prospective customers or buyer's trust is an important achievement. They tend to patronize salespeople to put their faith in and have a limitless and boundless benefit in businesses and life.


Setting and achieving goals: The most important function of a salesperson is to achieve their goals at a targeted period of time. Experience in sales allows one to dig deep, be self-motivated, setting a challenging task, and achieving or accomplishing those tasks within a specified period of time, thereby increasing their ability to adapt to challenging situations of life.


Drawing and captivating attention: An experienced salesperson must be able to captivate and draw people's attention towards themselves. Entertaining the audience or telling a good story is one of the best ways to build an excellent relationship and capture both existing and prospective customers' attention, getting them on board with your message.


Flexible working hours: Experience acquired in sales enables one to have more flexibility in working hours. There is freedom in managing one's time or having one's own personal schedule irrespective of whether the person is in the office or on the field attending to a client.
Also read How I Built my sales career working through 3 acquisitions in 4 years
What Sales Experience entail?