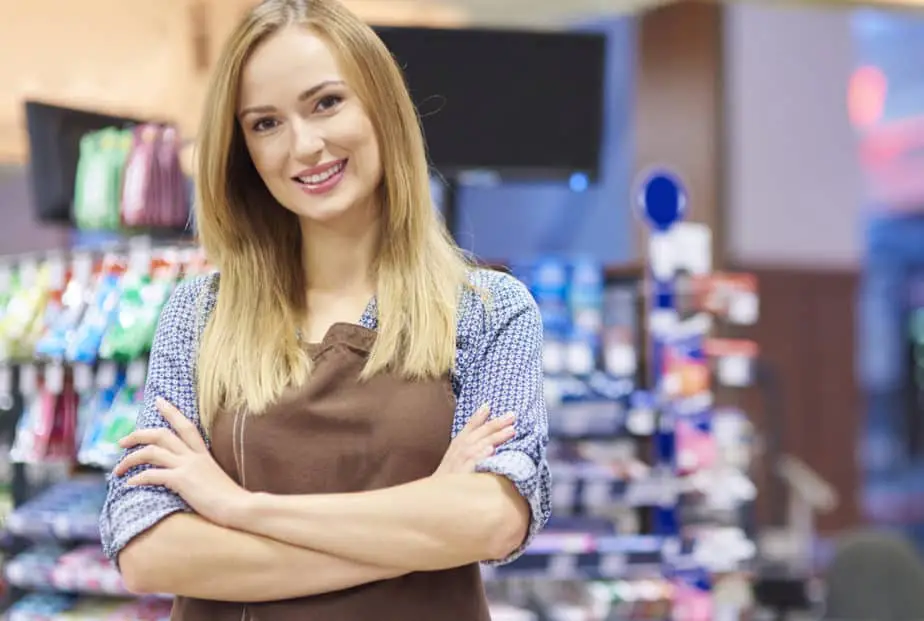 Cub Foods is American based supermarket chain operating in Minnesota and Illinois. Cub is a subsidiary of SuperValu.Inc is located in Eden Prairie, Minnesota. Founded by Hooleys Supermarket, Minnesota in 1968 by Charles and Jack Hooley. Cub foods hire workers regularly across their chain of 45 stores and more. As a supermarket chain, it is a perfect place to find employment for job seekers looking for part-time and full-time jobs. Here, we'll discuss Cub Foods Careers.
Age Requirement
Applicants must be minimum of 16 years of age for all entry-level and part-time jobs. 
How to Apply? 
Job-seeking candidates can apply online. There will be no printable application. First, you need to visit the main website and then on the career option, chose the area where you want to apply. You will find the list of job positions available for hire. 
Job Opportunities at Cub Foods
The chain regional store is looking for employees who are talented and passionate. As each location have to maintain a dozen of employees, thus hopeful candidates may find work with different shift availabilities for each position vacant. The employer also provides an opportunity for the workers there to raise in salary and bonuses. 
Cub offers opportunities in the following departments:
Sales
Field Sales Representative – The role of the sales representative is to assist the customers and ensuring they get the right products as per their demands at the right time. 
Job Responsibilities
To order products according to the needs and demands of the customer. Follow up on the customer requests. 
Displaying store products, checking up on the stocks, and rotating them. To ensure the neat display of every product in the store. 
Credit issuance and return process of merchandise according to the company's policy. 
Hangs shelf tags and promotional items 
Sell up the promotion and sales program
Checks on with management and keep them informed about the activities in the area and other significant concerns.
Provides backup for other staff whenever the need arises
Performs duties as per Hazard Analysis Critical Control points (HACCP) and Safe Quality Food policies and procedures appropriately according to the location. 
Requirements
High School Diploma or GED or equivalence 
Valid Driver's license required 
Previous experience in retail customer service.
Ability to drive to and from assigned places in the city in rural conditions
Ability to put up the display, set up fixtures, shelving, and products.
Can withstand store and warehouse conditions which include varied temperature, dust, and dirt
Physical labors include lifting heavy weights, bending, standing. 
Salary – The average pay scale for sales representatives starts from $21,000 to $28,000 annually. 
Part-time Stock Associate – At Cub Foods the main duty of a stock associate is to assist the staff in displaying products and supporting merchandise. 
Responsibilities
Locate, display, and pack the product as per the store's layout.
Meet store's specific needs and expectations by providing service in the assigned sales department which includes the display and shelf presentation. 
Ability to answer voicemails and emails.
clean product and shelves in the stores
stocking up the required product as per the store requirement
Rotate items according to their date code
Keep floor displays clean and in position
Merchandise, stock and rotate the products in a well-organized manner meeting company's demands
Engage in the countrywide safety program
Other assistance duties can be given. 
Qualifications
High School Diploma
Good Communication skills
Self-critic and can check own work and rectify mistakes accordingly
Attentive to fine details 
Team worker
Can adapt easily to the new environment or new tasks
Self-motivated
Can resolve customer queries and engage widely in customer service
Can work under pressure.
Salary – Stock Associates get an average pay scale that ranges from $8 to $9 per hour.  
Pharmacy
Pharmacy Technician – The basic duty of a technician includes verifying the prescription and preparing medicines according to it. Checking patient's paperwork and insurance claims. Stocks medicines that are not available. The job of a technician is both part-time and full-time. 
Responsibilities
Customer service; ensuring the customer has a good experience and providing them efficient and friendly service, patiently solving customer's queries. 
Greeting the customers politely in every encounter with them inside the store.
Assist customers; escorting them to the required products they want, availing products that are placed too high or out of reach, loading and unloading, taking care of customer's requests and suggestions, and performing other miscellaneous tasks to ensure the customer's great experience in a pharmacy store. 
Work in a team with other associates, ensuring the customer gets satisfied.
Cleaning and dusting areas in and around the pharmacy. 
Maintains company's protocols and work according to guidelines on hygiene and dress code.
Reports to superiors daily 
Come to work at the scheduled time
Skills Required
May have 8 hours per day work
Ability to  carry out and read written and verbal instructions
Can do Basic maths; addition, subtraction, counting and recording, and calculating.
Should have certification as per company requirements
Ability to do shifts work that might include night shifts, weekends, and holidays.
Able to follow verbal and demonstrated instructions; can write information to order supplies or can order orally. 
Visual requirements include good and clean vision including color vision, depth perception, and field of vision.
Salary – The pharmacy technician gets an average salary of $30,000 per year while for part-time work of a pharmacy technician would get average hourly pay of which ranges from $12 to $14. 
Human Resources
HR Onboarding Specialist – The main job of the Onboarding specialist is to evaluate and present candidates to store staff and its leadership teams. Cooperate in the hiring process to ensure that only the best candidates get hired in the store. Follow up and train them once the candidates are selected to start working in the store.
Responsibilities
Oversee the hiring process in the store from sourcing candidates to evaluating them in the interview. 
Ensure that the candidates are recruited diversely for every job position up for hire. 
Uses all routes when sourcing the candidates: active direct recruitment process, internal and external databases, social networking sites, check referrals provided by the candidates, and other resources. 
Active participation is required in relevant career fairs, in-store hiring events, college recruitment, and other activities in neighborhoods. 
Prepares to recruit reports as per requirements.
Have basic knowledge of current recruiting technologies which includes systems tracking applicants, internet databases, and recruitment processes.
 Know all recruit and related laws and know the use of techniques for legal compliance areas associated with hourly recruiting.
Responsible for completing all paperwork related to new associates in an organized manner.
Facilitates and is sometimes responsible for training newly hired store associates in a designated location either for an individual or a group 
Tracks and records training classes
Monitor trainees' programs and report to store management.
Recommends and assists in amending training manuals and materials to correlate with operational changes. 
Assists other staff in giving orientation and training for new store employees. 
Keep up new hires for the initial days of their joining to ensure that they are working up to the company's expectations. 
Tracks first 25 days review of the new hires
Effectively communicates and sends reports to all levels of the organization by telephonic conversation or in person or email.
Take store leadership for all on-board activities of new hires of the stores. 
Other miscellaneous duties as assigned. 
Skills Required
College degree or equivalence education
Minimum experience of one year in retail.
Recruiting experience mainly in interviewing. 
Good communication skills can communicate concepts, systems, and procedures in a training environment. 
Must have worked in varied recruiting platforms
Strong verbal and communication skills
Analytical skills and problem-solving
Effective time management 
Self- motivator 
Can organize and plan things
Must have leadership skills and can motivate others too to complete the target.
Ability to do or provide assistance in training programs
Basic knowledge of computer and MS Office, MS Excel, and other applications.
Can work in flexible schedules according to store needs
Can do other miscellaneous tasks whenever necessary.
Salary – HR onboard specialist enjoys an average pay of $62,000 per year which is 19 percent higher than the national average. 
Risk 
Security Specialist (Loss and Prevention) – A security specialist works to prevent loss by doing loss prevention activities and often monitors loss prevention policies of the company and programs throughout the store. It aims to provide customers and associates a safe and secure experience in the store. 
Job Responsibilities
Monitors the area of the store in and around to prevent any theft, associate and customers' frauds, and compliance with proper cash handling and cash register policies and procedures.
Follows up on front-end and report suspicious transactions.
Observes customers and associated throughout the store
Assists management in loss prevention-related inspections.
Reports and keep a document of all violations and keep updating store manager. 
Should participate in store's safety committee program
Reports all suspicious unsafe store associates to the store manager
Reports unsafe conditions in the store to management and take necessary action immediately whenever required. 
Trains newly hire on loss prevention programs and policies as directed by management
Reports any lack of basic food safety standards to management and take immediate actions whenever quality standards are not up according to the company's policies. 
Cooperates and responds to the police department, courts, and other public agencies in case of any theft and other unsafe accidents.
Conducts store inspections ensuring compliance to all policies related to security. 
Responds to alarms like electronic article surveillance alarms, fire alarms. 
Should maintain a good working relationship with local police, other law enforcement agencies, and courts. 
Education 
A high school diploma or equivalent, a college degree would be given preference. 
Other Qualifications 
Preference would be given to 20 years old or above candidates.
Can read and interpret signs, date codes, and shelf labels.
Able to follow instructions; verbally and written 
Knowledge of basic math and calculations
Can easily compile and submit the statistical data collected to Division Loss Prevention Office whenever necessary.
Basic knowledge of computer and can send or receive emails and access reports through the computer.
Can work in different schedules as per the requirement of the store. 
Physical labors include frequent walking and standing, lifting heavy weights, bending, and work outside or travel between different locations of the store.
Salary – The salary of specialist security in the Loss and Prevention department gets an average hourly pay of $15.32 per hour which is 6 percent above the national average according to indeed. 
Application Process at Cub Foods 
The goal of the supermarket chain is to put entry-level new hires in different schedules initially. After applying online if you will get shortlisted for an interview, you must carry on with the interview process which generally takes a week or two to complete or sometimes a day if you get lucky. Applicants face 2 or more rounds of the interview at Cub foods recruitment. If you haven't received any call regarding your selection for a job post you can email the hiring manager or call to get updates on your application process. 
Interview Questions at Cub Foods
The interview process at Cub foods takes about a day or week. However, they also do a background check to check any criminal record and do drug tests. Candidates going for interviews should dress up casually as they do not have a dress code.
Here are some interview questions which were asked at Cub foods.  
What were your beginning and ending salaries at a job position?
If you were interviewing someone for the same position at Cub foods, what qualities would you look for?

Answer some qualities or traits which suit the job position. For example, a  customer service representative job would look for someone who is good at communication and can interact with customers. 

What do you see yourself doing within one month of doing this job?

The initial month of a job is for you to learn the responsibilities and requirements and As for Cub foods, they have trainee programs for new hires. In that time you can get to know your co-workers and learn to work with them well within a team. 

What do you know about the company? 

It is always recommended for the job candidates to research the company before going to the interview. So you should answer in a way that makes an impact on the interviewer that you have done your part of research for the company and you are serious about getting a job. 

What are your professional strengths which can be used in Cub? 

Be honest in your answer, share your true strengths also craft your answer carefully regarding the job position for which you were interviewing. And it is recommended to follow up with an example of how you have used these strengths at a job.
Other Situational Questions include: 
What would you do if you made a strong point at a meeting but your co-workers are against it? 
How would you handle a colleague who has an opposite personality from you/
How will you react if you disagree with the way your manager has handled a situation? 
What would you do if you are assigned to work with a difficult client?   
For other interview questions, you can refer to this site. 
Benefits of Working at Cub Foods
Besides working a fun grocer job, Cub foods workers enjoy many benefits as following: 
Competitive Pay
Weekly schedule pay
Flexible hours and shifts
Employee discount
Career advancement opportunities 
Growth opportunities
Disability coverage
Life insurance
Dental and medical insurance
401 K retirement plans
Paid time off for full-time workers
How Much Do Cub foods Pay? 
Cub foods provide a friendly atmosphere to their employees. With good management and coworkers employees enjoy an average pay scale of $25, 594 per year or an average hourly pay of $13.13 per hour. However, according to glassdoor.com the highest paying job at cub foods is of Pharmacist enjoying a pay grade of $151, 357 per year. And the lowest paying full-time job position is of Assistant Store Director, whose salary is $70,000 per year.
Cub Foods Careers- Job opportunities, And their Salary