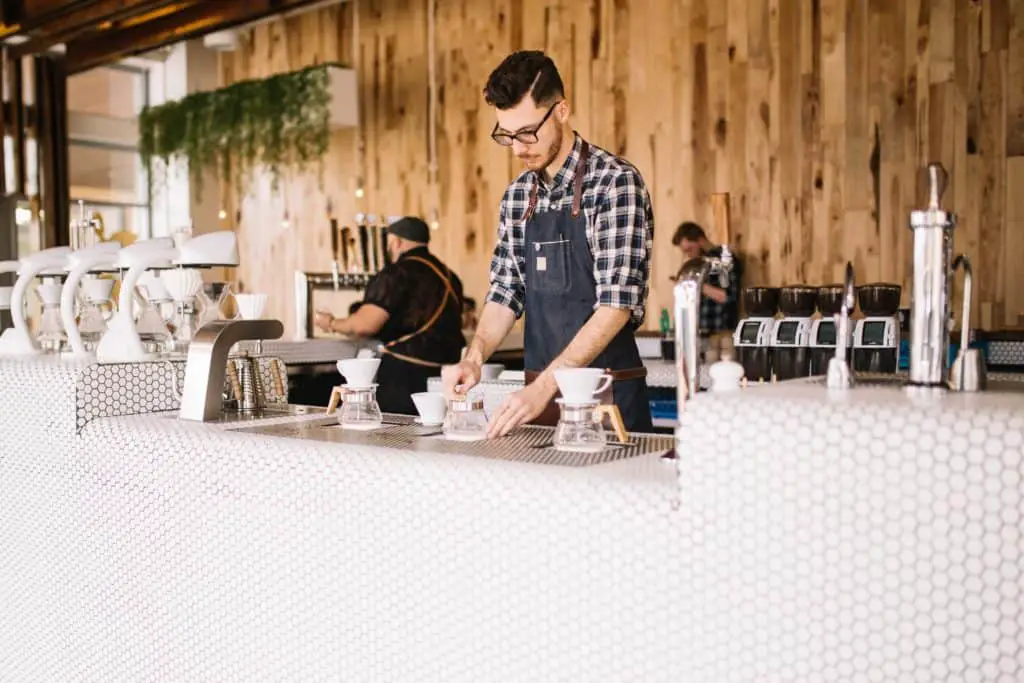 Barnes And Noble Careers – Barnes and Noble is a company that provides books to readers from the United States to several areas of the world. This bookstore has 627 stores scattered around the 50 states of the United States. Are you a lover of books interested in participating in the chain that ensures thousands of readers around the globe get enough knowledge? Then Barnes and Noble is the best place for you.
Barnes and Noble Careers offer a combination of innovation, potential, and passion to young individuals who join the world's best book store retailer. Through this platform, your passion and potentials are harnessed and channeled to your personal development and company growth. It is generally known that knowledge is hidden on the shelves and written on the pages of several books. So, working at Barnes and Noble will give you the privilege of learning about several authors and their niches and gaining knowledge on a vast scale. So, beyond your job position at Barnes, the work environment is very educational.  
Barnes And Noble Careers
Established in 1971, Barnes and Noble is an American bookseller known as one of the pacesetter retailers that offers nothing short of great content, educational products, and digital media. This industry leader also controls an e-commerce site known as BN.com. They aspire to help customers and booksellers fulfill their dreams, which will help them become the best in their field. They serve as the middleman between authors and readers with the motive of being a credit to the communities they serve. Barnes and Noble can be the best inspiration that will drive you to the frontiers of your career. The benefits of joining them go beyond your accrued salary package to broadening the horizon of your relationships. So let's take a look at the available job positions, your responsibilities, application, and interview process.
What Job Positions Are Available At Barnes And Noble Careers?
At Barnes and Noble Careers, several job positions afford you the opportunity of starting and growing your career. In addition, there are opportunities for you to grow from one job position into another. Some of them include the following:
Bookseller
Barista
Cashier
Cafe Server
Cafe Manager
What dothese jobs entail?
Working in these job positions will expose you to different responsibilities. Let's look at what your random task will involve. This is important so that you will weigh your abilities and experience if they are a good fit for whatever job position you go with.
Bookseller Jobs: Do you love community service, or do you like meeting new people and affecting the lives of others? Are you familiar with different publishers and books from all walks of life? Then this will be a good position for you. As a bookseller, you will be privileged to relate with several customers as they go in and out of the store. You will be required to assist them through their needs and recommend better options for many caught in the valley of indecision. So, you have to possess good communication skills, an amazing customer-oriented relationship, and good decision-making abilities. Your duties could involve:
Welcome Customers: As a bookseller, you will need to greet customers warmly as they come into the store every day. You have to ensure that there is no favoritism of one customer over another. Every customer has a right whether he is buying more or less. So, ensure that every customer is attended to fairly and equally.
Answer Questions: While occupying this position, you will be expected to answer questions about the availability of books and questions on how to reach out to a publisher, so you must have a broad knowledge. Don't just get ready to sell books. Also, get ready to read books. Customers have many questions, and you can easily win their trust when you can answer their questions correctly and safely guide them through their needs.
Maintaining the Cleanliness of The Store: Of course, you have to ensure that your workspace, which is the store, is clean. As a bookseller, you must know that the process of sales could leave your store in a messy outlook, but endeavor always to keep the store neat and properly arranged.
Making Product Recommendations: Some customers aren't too familiar with certain authors in a particular field. It is your duty to tell them that a book thoroughly talked about a particular theme. This should not be done only because you are in haste to make sales. Rather it should be done because you are concerned about the individual's need and the company's profit.
Replenishing Stock in the Store: As a bookseller, you will always be required to know what is available and what is not available in the store. As you sell, take note of the item running low on stock, and be quick to ask for a refill. Let it not be heard that you discovered you are out of stock on a customer's request. Pay attention to the details in the shop.
Notify Managers of Sales Trends: You must be current, don't limit yourself to the happenings in the store alone. Rather, read about sales trends and their current prices so that you can notify store managers on the kind of product they should stock the store with.
Assist in Other Areas of the Store Where Necessary: As much as you have your daily task and responsibilities, there will be times when you will need to get involved in assignments outside of your scope. So get ready and go for it.
However, to work effectively as a bookseller, you must possess the ability to bend, stand for long hours, squat, lift, and walk around. You must also be available during the weekends.
Barista: This position is a good spot for you if you are an expert in food and drink preparation. If you delight in trying out new delicacies and thrive in food safety, then you should get started by submitting your applications for this job. As a barista, you should also know how to multi-task because you will be attending to many customers at the same time, and no one must leave dissatisfied. Also, serving in this job position will require you to work under pressure because some customers would exert pressure on you over their delivery. You must also be able to stand for long hours attending to customers and their orders. You must also possess adequate knowledge in handling cash registers, good communication abilities, and know-how to build good customer relationships. Do you think you fit into the criteria for this job? If yes, then your responsibilities will include the following:
Preparing Food and Drinks: As a Barista, you will be required to prepare food daily. So you must get ready to cook and roast where and when necessary. To this end, you should also get ready to learn new food and drink preparation methods because variety is the spice of life.
Ensure Safety: During and after cooking, you must ensure that safety standards are duly maintained. You must not get too involved in the food preparation that you neglect food safety. It can ruin the company name. 
Maintaining a Neat Environment Always: Everyone loves to cook and eat from a healthy environment, so endeavor to keep your food preparation environment and the station at large clean.
Maintaining Good Customer Relationships: You must ensure that you stay friendly with customers as they visit your station. Build a good and healthy relationship with them. Avoid the use of vulgar terms, keep communication polite and professional.
Monitoring Customer Orders: Ensure that all orders are delivered daily. Keep an eye on the orders and make sure that customers are maximally satisfied.
Assist in Other Areas: Beyond food preparation and safety, know that you are in a team, and your attention may be required to attend to other assignments. 
Head Cashier: To work as a head cashier, you must have excellent communication abilities, be great at leadership, and amazing at managing teams. This is a leadership position, and it is expected that you have a certain level of experience to function excellently in this job space. You should also know how to manage your time and resources effectively. Hiring managers often ask questions that reveal how well you manage your time. Do you have all of the above? If yes, let's see if you can do the job. Below are some of your responsibilities:
Balance Cash Registers: You will be expected to fill in the daily transactions into the register and ensure that every order is accounted for. You will need to ensure that cashiers leave nothing out when filling in their cash register so that you don't encounter difficulty in balancing them.
Manage and Cover-Up Cashier Breaks: Where a cashier is not available, either due to a health challenge or a function, you will be needed to cover up for the Casher and ensure that everything works well. 
Maintain an Accurate Record of Cash Log: Your integrity and personality are important in a job like these. Therefore, you must ensure that records are accurate and up to date. There must not be errors or falsified records in the cash log because it will make it difficult to assess its profits.
Optimize the Presentation of Gift Cards and Other Sales Promotion Techniques: As much as you are a cashier that deals with the company's funds, you must also be creative about tips that will promote the company's sales. Make sure that the team properly carries out all the techniques to promote sales.
Authorize Returns and Exchanges: As the head cashier, you must ensure that all exchanges and returns during sales are properly carried out. There must be no vacuum in your operations as a good leader. You must ensure that nothing is left undone.
Train New Team Members: To make your work much easier, you will be expected to coach new team members as they come on board. The trait of a good leader is when he has a good successor. Therefore, equip team members with the adequate skills and knowledge needed to function excellently on the job.
Ring Up Customers and Properly Package Their Orders: Customers are Kings and should be treated as such. Therefore, as the head cashier, you should endeavor to ring up customers and ensure that their orders are taken and delivered.
Creatively Suggest Store Promotions: First impressions last long. So, you must be ready to come up with suggestions that can promote the store's outlook. Look out for trends and consciously seek to promote the outlook of the store.
Note that this is a full-time position and will require a lot of your time, and you will also be required to take on more tasks to ensure that the store and station run smoothly.
Cafe Manager: Do you love satisfying customers with your coffee knowledge, or do you have special leadership abilities in managing a cafe then? This could be the best spot for you to get started with Barnes and Noble. You must know that you will be required to work closely with store managers to ensure that everything works well. Working in this position will require that you work with your team members and ensure that everyone pursues their career happily. You must also ensure that you take inventory of stocks, customers' query and sales trends so that you will be able to supply relevant information to the leaders over you. Your responsibilities would involve the following: 
Manage Product Quality: As a cafe manager, you must ensure that the food and drinks are prepared, packaged, and presented properly. You must also thoroughly supervise the processes to ensure that team members don't miss out on anything.
Supervise the Hiring Process of Baristas: You will need to put out applications for baristas at the cafe, and beyond that, you will also need to interview them to see if they are fit for the job position.
Ensure that Sales Goals are Achieved: Every organization has a monthly sales goal. As a cafe manager, you must work with your team members to ensure that monthly sales goals are achieved and targets met.
Have a Good Relationship with Your Team: You must ensure that your team members' work environment is conducive. Communicate friendly with them and encourage them to be at their best so that you all can work together to achieve more.
Ensure that Team Members are Trained: As a Cafe Manager, you must ensure that you take team members through a series of training to ensure that their skills are harnessed for better productivity. Work with them closely, don't just dish out instructions. Give feedback where necessary, teach them to develop their strength, and you will be surprised at how their performance will improve.
Compliance with Cafe Standards: As a leader, you must ensure that team members maintain the cafe's standards by being a good example. 
Get involved in physical work like lifting an item, standing for prolonged hours, or bending.
To function effectively in this position, you must have some years of experience in foodservice and hospitality knowledge, know how to communicate effectively, work with teams and prioritize customer service. Also, know that this is a full-time job position that may require more time and commitment.
Basic Requirements
To work at Barnes and Noble, either as a cashier, bookseller, barista, cafe manager, etc., you must be at least 16 years of age. Anything less than that, your application may suffer rejection. This is also to avoid cases of child labor. Also, no certificate is required, but having a high school diploma may be an added advantage. Some entry-level positions, like those listed above, do not require any experience. 
Salary Expectations Of The Positions Available
Depending on your job position and the location of the store, your salary may vary. But a cursory look at the entry-level position reveals the following: 
As a Barista, you would be privileged to earn an average of $8:00- $9:00 per hour.
As a Bookseller, you would also earn an average of $9:00-$10:00 per hour
As a Head Cashier, you would be privileged to earn an average of $24,000-$28,000 per year.
As a Cafe Manager, you can earn an average of $20,000-$50,000 per year.
Benefits
The design of Barnes and Noble is such that both part-time and full-time workers enjoy most of the benefits. They include the following:
Assistance on tuition fees for students.
The privilege of being paid during holidays.
Paid time off
Discounts on the purchase of company items
Elaborate retirement plans.
How Can I Apply For A Job?
Having understood the basic requirements and various job positions, let us look at the basic processes you need to follow to submit an online application:
First, visit http://careers.barnesandnoble.com/ to get started.
Secondly, you will see several links to different types of jobs you want. For example, do you want to work in the retail department, corporate department, or distribution department? Again, you will see these links, so make your decision before visiting the page.
Third, endeavor to enter your location after selecting your department. This will help narrow your search to job positions available around you.
Fourth, after entering your location, you will be asked to enter the job position you are interested in.
Fifth, the search results will reveal the job requirements, job title, and responsibilities. Ensure that you go through it thoroughly to see if you are qualified for the job position.
Sixth, having gone through this, proceed and click on the "apply now" button.
Seventh, You will be required to open an account with your email address and choose a password if you visit the site for the first time.
Eighth, Proceed and fill in all the details required. Ensure that you have prepared your resume so that you can upload it with ease. When you are done filling the application, click the "submit" button.
To save time, you can choose to upload your LinkedIn profile while filling the online application form. Also, ensure that your resume is laden with your work experience/history. This can boost your chances of securing the job. Finally, you can check your application status to monitor the progress of your application. 
The Interview Process
After submitting your online applications, hiring managers go through a series of applications to pick qualified candidates. If your application is privileged to suit their requirements, you will be called on for an interview. The interview process is not too tedious. It just involves simple questions that are used to assess the validity of the claims in your application. They can include the following:
How do you think your experiences can help your performance in this job position at Barnes and Noble?
Do you have a reading culture? If yes, what book are you reading currently?
Why do you want to work at Barnes and Noble? And why do you think you will be the best candidate for the job?
Ensure that you are calm and professional while answering these questions, show these managers you are confident and capable of functioning in the job position you are applying for.
FREQUENTLY ASKED QUESTIONS
What does a Cafe Manager do? Cafe Managers supervise the operations in the coffee shop. They ensure that standards are kept while preparing food and drinks.
How do you apply for a job at Barnes and Noble? You can apply by submitting an online application when you visit their career site.
What is the starting pay at Barnes and Noble? This may defer from location to location. So you may need to call your location for inquiries. However, for entry-level positions, you can start with an average of $11 per hour.
Would you advise that I begin my career at Barnes and Noble? Yea, sure! If you are looking to get a platform to garner experience, Barnes and Noble is the best place.
Barnes And Noble Careers: Job Opportunity, Salary, More