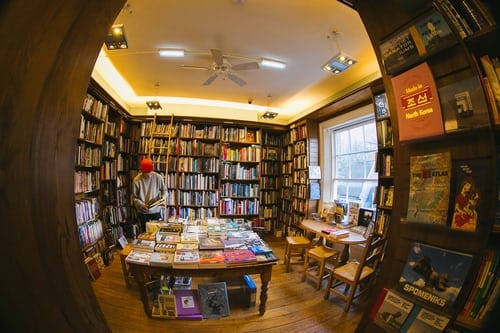 Barnes & Noble is America's largest national bookseller chain, spread as retail stores in all 50 states of the US. The company is well known for employing Equal Employment Opportunity Act without discriminating on any specific ground whatsoever. In this article, we will explore Barnes & Noble Hiring Age, Job application Process, Benefits, etc.
Barnes & Noble Hiring Age
16 years is the minimum age limit for an employee to avail of an entry-level job position. Other positions shall consider 18 years and above as their minimum age for hiring.
What Are The Various Steps To Attain Employment At Barnes And Noble?
One can choose to get a printed application form, fill it and then submit it at the nearest store or apply online via the company website from any comfortable space of your choice and wait for them to be reviewed against your chosen position. Application reviewing should not cost you more than a week.


Soon you shall be contacted via phone call or email regarding a suitable time for your interview. It could be conducted over a phone, voice call or video call, or in-person, depending on the hiring committee's decision. 


After the interview session, your profile shall be turned in for a background check only if you had performed well and are being considered for the job.


Next in the queue is the orientation and training step which is brief in period and paid for. 


An instance of a drug test being run on an applicant has been fairly low, so one can consider that not to be a step of the hiring process actually. 
The entire process could cost you to spend around 3 weeks or a month as the maximum time. The hiring committee's best part is that they don't expect their employees to be highly educated or have some minimum experience to prove their store's ability. They consider temporary basis employment during holidays, to suffice the customer traffic with adequate services. 
What Are The Operational Hours Of The Store?
The hours are not the same for all seven days of the week. They vary for a couple of days by an extended or reduced hour during closing time. However, they are fixed to open for services at 9 am every day. 
Monday to Thursday the store closes at10 pm. 
Friday to Saturday the doors are closed at 11 pm, while 
Sunday has a 12-hour duty to cover which is from 9 am to 9 pm 
What Are The Payments Provided To The Employees?
On average the hourly pay of various positions are mentioned below:
Booksellers earn an average pay of around $9, ranging from $8 to $13
Assistant store manager earns $21 ranging from $15 to $29
Cashier earns $10 ranging from $8 to $13
Barista earns $10 ranging from $9 to $13
All the Payments are made on a weekly basis via direct deposit.
What Are The Expected Work Hours At The Store?
Most of the part-time employees are expected to work for a maximum of around 20 hours a week. These may vary depending on the location and hours of availability. Only managers and supervisors have guaranteed hours in the store. The rest of the positions are allotted hours depending on their quality of work.
Dress Code:
Shorts and tank tops are not allowed to be worn by employees. The attire is expected to be business casual. Not too exposing or tight-fitting, but sober and professional. Piercings, tattoos, and colored hair are allowed at some stores and denied at others. This particular depends on the manager. 
What Are The Employee Benefits?
Employees receive discounts on non-sale items, which is around 30% on books and 20% on music and DVDs. Medical insurance, Dental Insurance, and Life insurance are other benefits and flexible schedules and casual dressing, while paid time off is provided based on work tenure. 
Also read CVS Hiring Age, Job Application Process, Salary
Barnes & Noble Hiring Age – Job Application & More