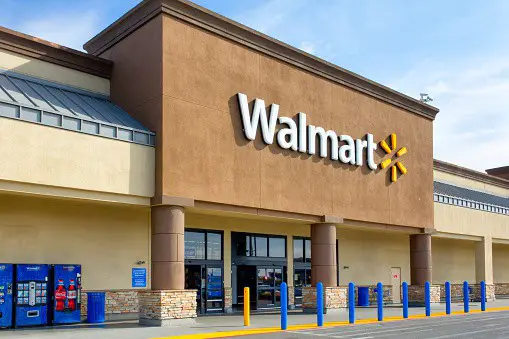 Walmart Inc. is an American-based company, having headquarters at Bentonville, Arkansas. It is a multinational corporation that deals with retail business. From large hypermarkets to small departmental stores, Walmart has expanded its empire in not only the United States but also other big countries like India, Mexico, Canada, Chile, South Africa, China, etc. Not only Walmart is ambitious towards its growth and development but also it is committed to its social responsibilities. Today's topic- Walmart Social Responsibility.
Walmart believes in strengthening its core and collaborating with associated partners and stakeholders to transform the system on which it is dependent, making the goals and commitments successful in the fields of sustainability, opportunity, equity, diversity, inclusion, and community. It believes that working in these areas not only benefits their own business but also creates shared value for consumers and society.
Global Responsibility
Walmart refers to social responsibility as "Global Responsibility". It has been contributing its part of global responsibility over the last 15 years. The initiatives taken under global responsibility have the potential to create shared value among people and make a difference in the corporate culture. It believes that its principles benefit the entire society and not just the business. It brings out the true meaning of social responsibility.
Some of the global responsibility areas are explained in this article.
Sustainability
Walmart has always aimed to make a positive impact through its global expansion. Under sustainability efforts, Walmart prioritizes its responsibility towards the planet to make it a better place. Some of its efforts include selling sustainable products, eliminate sources of waste and dangerous emissions, protect and restore nature. It believes that its efforts towards sustainability not only create value for its business partners but also the entire world.
Walmart has dedicated its commitments towards sustainability making it a regenerative approach. Nature and humanity are now turned to be the core part of its business. Certainly, it mainly focuses on areas like climate, waste management, and restoring nature. Not only these efforts strengthened its business communities but also helped the people working in its global supply chains.
Walmart has some serious commitments towards sustainability. Some of its sustainability goals are-
Use of renewable energy- Walmart has been engaging itself to use more renewable energy sources. It has increased the number of solar and wind associations.
No emissions- Walmart has targeted zero-emission, which it aims to achieve within few years. It is continuously thriving to reduces greenhouse gases as much as possible.
Promote land restoration- Walmart has also aimed to protect and restore plantation lands, protect and manage agricultural lands to make it more sustainable to preserve the lives on this planet.
Promote ocean restoration- Walmart has an equal interest in protecting the ocean and the lives in it.
Waste management- Walmart has aimed for zero waste. It has already engaged itself in using reusable and recyclable products and packaging materials.
Promote human effectiveness- Walmart has associated and recruited many people who engage themselves towards the sustainability approach and improve the living standards.
Opportunity
Along with its growth and development, Walmart has offered a chance to a huge number of people to grow and develop by associating them with its workforce. It has increased the numerous ways for economic opportunities for the people. It focuses on workforce growth and development by employing numerous ambitious people and job security. It aims to make its workforce professionally strong. It has opened opportunities to join its workforce in retail and other associated sectors. It indulges itself in many innovative approaches to training its employees. It engages the employers to help improve the skills of the newly joined associates. It believes that every individual with the proper skill set and experience can make a positive impact. 
It focuses on stabilizing the jobs of the associates and provides greater mobility to grow in career. It has opened a wide talent pipeline where the associates can work on improving their skills and grab a chance to become future leaders. Providing rewards to deserving employees is another way for Walmart to motivate them to enhance their career opportunities.
It believes that it is equally responsible to protect and respect the human rights of not only its employees but also the customers. It contributes towards improving the performance of its employees to strengthen its business. It invests in advanced technology to meet customer demand. It provides various education and training offerings so that there is advancement in the technology stack of employees and change in the working nature. 
Equity
Walmart believes in equitable association with diverse communities. It engages its employers to find talent from all backgrounds. It believes in providing access to employment to communities of people. It believes in making itself a place for every individual who has the potential to thrive in this changing world. It aims to transform its system through equitable opportunities for everyone. It believes that its commitment towards equity can create value for the people across the entire global supply chain. It grants support to create equitable opportunities.
Diversity and Inclusion
Walmart does not believe in discriminating against people based on gender, color, and creed. It shows equal responsibility towards its women and people from other countries. It supports racial equity. It has been ranked among the top 10 organizations that promote the inclusion of LGBT communities to be a part of them. 
It focuses on diverse societal engagements. It engages itself in building an inclusive culture that consists of people from diverse populations. It associates people with an inclusive perspective. It seeks interest in driving a change towards a better and well-built society.
Community
Walmart thrives to provide better lives by strengthening the association with communities of its customers and associates. It provides opportunities to numerous communities all over the globe to be a part of its system. It supports various communities by investing in several well-being programs. It engages itself in various society cohesive works. It has contributed towards many noble causes such as education, health, and livelihood. It has invested in value-creating engagements like children's hospitals, animal shelters, homes for elderly people. 
It strengthens community responsibility by supporting lives, gifting money and time. It encourages its associates to volunteer in helping the needy in whichever way possible. It coordinates with many government and non-profit organizations to promote volunteerism. 
It engages itself in various charity activities. It reaches the needy through food donations, which include food items like vegetables, fruits, meat, and dairy products. It organizes various campaigns to eliminate food insecurity. It believes that no one should ever wonder to have healthy food. It has extended its efforts towards community responsibility in the rural areas also. It has invested a lot towards food safety management. It has taken initiatives to improve consumer and producer education and make the system transparent to everyone. It emphasizes the development in the analytics of supply chains. It has invested in equipment based on advanced technology that can reduce the risks of food supplies.
It supports its associates and their families during the time of tragic incidents. It assists the associates in numerous ways at the time of natural disasters. It raises funds to help people to revive their livelihood. It promotes fire safety by emphasizing infrastructure that implements fire safety. It contributes towards relief activities. It provides shelter, food, medical assistance to disaster-affected people. It extends its support through donations and mitigation funds to help recover the disaster-affected regions. 
It also provided moral as well as financial and other sorts of support in case of loss of dear ones of any associate. It fosters better community responsibility by providing to the families of veterans. It contributes towards the education and employment of veterans' families by providing opportunities to seek education in reputed educational institutions and offering jobs.
In a way to conclude, Walmart includes integrity and ethical approaches to save lives and livelihood. It thrives to gain the trust of customers and maintain its system's standards. It felicitates responsive behavior towards every individual. It maintains its compliance with all rules and regulations. Its activities as a socially responsible organization are unique to others and good for society. It has marked its difference in its business from yesterday to an efficient today through global responsibility. It thrives to make this planet a better place in terms of environment, economy, and society. It emphasizes sharing values and instills responsible nature in associated communities.
Frequently Asked Questions
How Walmart contributes towards zero emissions?
Answer. With the use of renewable energy sources, electric vehicles for transportation purposes, innovative and eco-friendly infrastructure, Walmart has targeted zero emissions to be completely achieved within few years. It avoids the use of refrigerants that use various greenhouse gases, for cooling purposes.
How Walmart contributes to ocean restoration?
Answer. Walmart has a strict no-rule to illegal and overfishing. It avoids releasing the waste effluents into the ocean to a great extent. It works on improving its fishing management techniques and provides people with healthier and safer seafood products.
Walmart Social Responsibility- All About Walmart