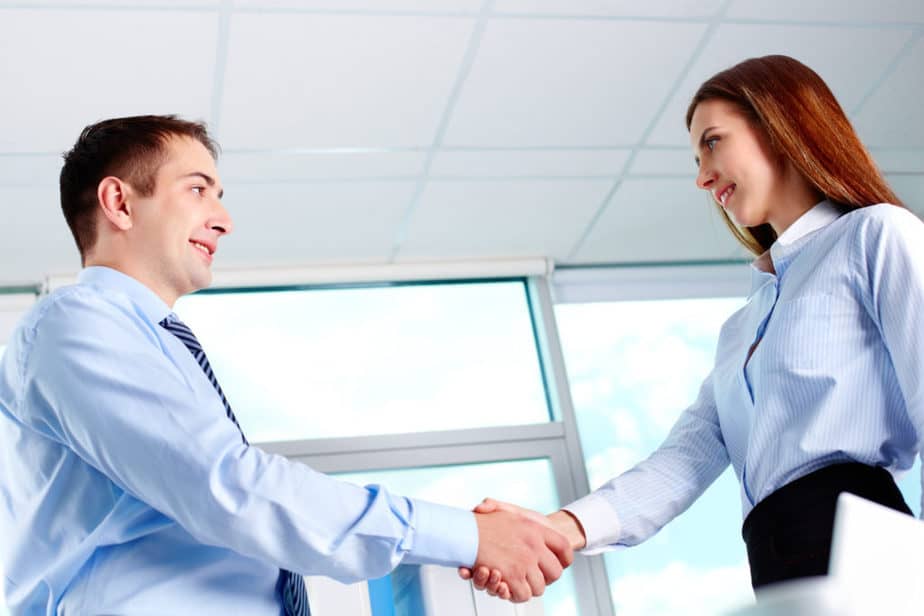 One of the most popular convenience stores, Kwik Trip is actively serving in various locations and has attracted a lot of customers. If you are also a fan of Kwik Trip, then surely you don't want to miss the chance of getting a job at the company. So check out this article, How to Get Hired at Kwik Trip? 
About Kwik Trip: 
Kwik Trip was founded by John Hansen in 1965 to provide necessary items under one roof. With its headquarters located in La Crosse, Wisconsin, Kwik Trip serves in more than 700 locations. The company is famous in Wisconsin and Minnesota with the name of Kwik Trip and in Iowa and Illinois with the name of Kwik Star. There are various other names under which the company operates; a few of them are Tobacco Outlet Plus, Hearty Platter, Stop- N – Go, and Tobacco Outlet Plus Grocery. 
How much do employees make at Kwik Trip?
The company aims at providing competitive and comprehensive salaries to its employees. The salary and benefits provided by the company, encourage and motivate the employees to work hard. The average salary at Kwik Trip ranges from $11 per hour to $20.74 per hour. For an insightful view of salary, you can refer to the below-given table:
| | |
| --- | --- |
| Job Profile | Salary |
| Assistant Store Manager | $20. 21 per hour |
| Customer Service Associate or Cashier | $12. 09 per hour |
| Retail Sales Associate | $14. 04 per hour |
| Guest Service Agent | $13. 21 per hour |
| Customer Service Representative | $18. 29 per hour |
| Assistant Manager | $44, 929 per annum |
| Online Manager | $47, 434 per year |
| Food Service Associate | $14. 39 per hour |
| Service Technician II  | $18. 80 per hour |
| Maintenance Technician | $19. 06 per hour |
What are the benefits of working at Kwik Trip?
Kwik Trip is a big name in the market because of the reputation it had earned in these years. The company is popular for providing a variety of products under one roof. Along with providing many benefits to customers, the company also provides benefits to its employees. Most of the benefits given to employees are highlighted below: 
Health and Medical Insurance
401K plan
Retirement Plan
Dental and Vision Insurance
Paternity and Maternity Leave
Life Insurance
Paid Time Off
Flexible Working Hours
Employee Assistance Program 
Job Training
Casual and Friendly work Environment
Performance Bonus
Paid Holidays and Sick Leave 
What skills are required to get a job at Kwik Trip?
Every company looks forward to hiring talented and skilled employees, so you must possess certain qualities so that the recruit hires you immediately. Few skills and educational qualifications are listed below, which an applicant must possess:
First of all, you should be above 16 years for the part-time role and above 18 years for the corporate role or to apply for any job role at Kwik Trip. 
You should possess good communication skills and have confidence. 
Leadership qualities and discipline are musts.
In an interview, you should look confident and smile often. 
You must be well qualified. You should have a high school degree or diploma GED or any degree equivalent to that. 
Patience level along with problem-solving skills is a must for employees applying at any level. 
A person who possesses all these skills has a higher chance to get hired at Kwik Trip.
How to apply for a job at Kwik Trip?
Kwik Trip has various stores in different locations. Each store requires certain employees for better functioning of the store and the company. So the company keeps on posting different job vacancies on their official website. The company offers jobs for those who are looking for part-time work and full-time work. 
You can either apply online or by walking in the store. The application process offline is very time-consuming and tiring. So one must go for the online procedure of applying. Here is how to apply for entry-level and professional jobs at Kwik Trip: 
Step 1: Firstly, you need to check your skills and qualifications, according to which you will be choosing the right job for yourself. 
Step 2: Then, you can browse 'Kwik Trip Careers', where all the job profiles for which the company is currently hiring will appear.
Step 3: You can check the job role available and even customize your search according to preference. 
Step 4: All the jobs matching your preference will appear, you can select the best job out of the available one for you.
Step 5: All the details related to the job position will appear, after reading that you can apply for a job by clicking on the 'Apply Now button. 
Step 6: For applying, you need to create an account, for creating an account you have to fill in your basic details including name, email id, and password. 
Step 7: The last step would be to log in to your account and apply for the job role. 
How long does the hiring process at Kwik Trip last?
From applying for a job to get selected at Kwik Trip the whole process lasts for around three months. After filling the application form online you have to wait to hear back from the recruiters, they will schedule a telephonic interview at first. If you get shortlisted after the telephonic interview, then you will get a call to schedule a face-to-face interview. The interview won't take long. If selected for the interview, you need to do some paperwork and you can join the company the next day. 
In case, the company is in urgent need to fill the particular position then the process will take lesser time. Also, if you don't receive a word from their end, then don't hesitate in asking about the application status. If still they don't respond then avoid regular follow-up. 
Interview Tips and Questions: 
The interview becomes an important part to get hired at any company, so you should prepare well for an interview. Below are given few tips for the interview:
You should be well-dressed. You should wear something casual or business attire for an attire. 
Your hair should be combed back and no unnatural colored hair, since it is not allowed. 
Few tattoos and piercings are still acceptable but if you have too many tattoos and multiple piercings, then it might turn into a problem. 
Be confident, gentle, and polite while answering questions.
You should smile often to show that you are confident. 
You must be well aware as to in which sector the company works and basic details of the company. 
Some frequently asked questions at interview are given below: 
Q 1: Tell us about yourself?
Q 2: Why do you want to be a part of Kwik Trip?
Q 3: What are your strengths and weaknesses?
Q 4: What is the reason behind leaving your last job?
Q 5: What do you know about Kwik Trip?
Q 6: How will you define best customer service?
Q 7: How much time can you contribute to the company?
Q 8: Tell us about your prior working experience?
Q 9: Where do you see yourself in the next few years?
Q 10: How would you handle an angry customer? Suggest some solutions. 
Conclusive Note: 
Kwik Trip is a private company that operates at various locations with different names. Most people want to be a part of Kwik Trip, because of the fame it has received in these many years. The company sells fruits, canned food, sliced cheese, packed milk and juices, bread, and other grocery items essential for daily needs.
Along with satisfying the daily needs of the customers, the company aims at expanding its reach to serve its customers. As the franchise of the company will increase, so the need for employees is ultimately large. You can easily apply for the job at Kwik Trip and be a part of the company. 
Frequently Asked Questions: 
Ques. 1: Does Kwik Trip do a drug test and background check?
Ans. 1: If you are applying for any role at Kwik Trip, then you must keep one thing in mind that the company prefers doing drug tests and background checks. Even if you are applying for a part-time job, then also you have to appear for a drug test and background check. 
Ques 2: Is Kwik Trip a good company to work for?
Ans. 2: Kwik Trip has been popular among its customers and has been awarded the Glassdoor Employees' Choice Award. If a company is receiving such awards, there must be something good about the company. And, everyone aims to work at a company that holds a reputable place. If you are looking forward to applying for a job at Kwik Trip then, you would surely receive a competitive salary and benefits. 
Ques. 3: How to get employment at Kwik Trip?
Ans. 3: You should have a skill set along with proper qualifications to apply for a post at the company. Also, you can apply for the job online by filling in the application form available online at the official website of Kwik Trip. 
How to Get Hired at Kwik Trip?