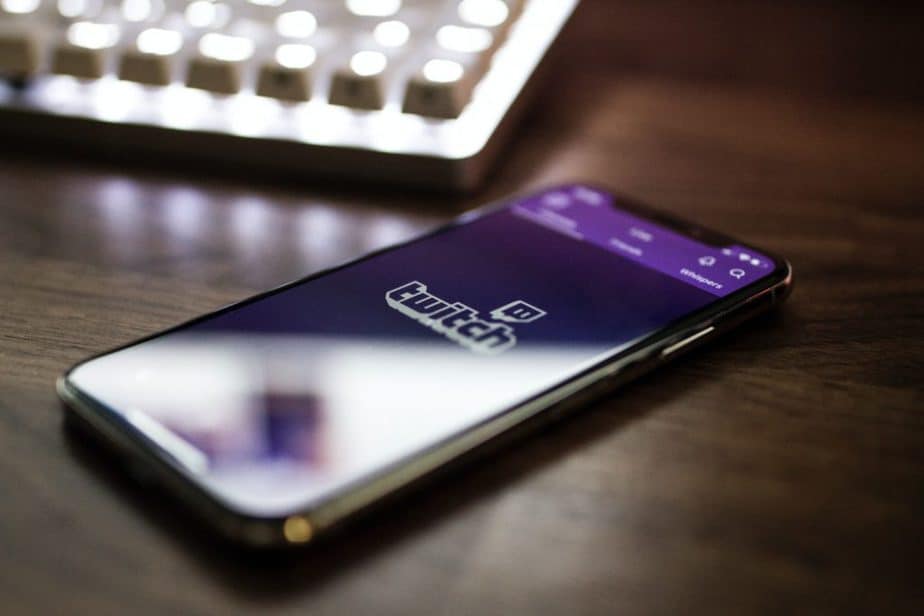 This article will give you the answer to your question 'How does Twitch make money?'.
Introduction
Twitch is an online video streaming platform that allows creators to provide audio & visual content. Twitchs' primary focus is on live streaming video gameplay. Other more functionality of Twitch is music, art, live cooking, or channels for simply chatting.
The company was founded in 2007. After years of continuous hard work & dedication of the team, the company achieved success in the year 2014. Later, Amazon acquired Twitch with a deal of $970 million. And as of today, the report states that more than 150 million people constantly use Twitch content each month.
Twitch provides a streaming platform for various creators to live stream their content to attract viewers. Two ways to watch content on Twitch are either live or by video on demand. Twitch can be usable on any device like mobile apps such as Android & iOS, gaming consoles like PlayStation, Xbox, & also through websites, Smart TV.
Twitch provides services for content developers like content creators who can directly interact with users or viewers via going live on the platform. Viewers can subscribe to the channel for which they want to be part of a daily viewer. Whenever the creator comes online or live, viewers can interact with them via chat & viewers or users can also donate money to them if they want to.
Features that Twitch provides to the viewers or content creators are like Emotes as emojis to express emotions. Custom Cheermotes are also the same as emotes but they are animated. Users can use those custom cheermotes to show support to content creators with bits (Twitch digital currency) & Subscriber Badge is for subscribed channel viewers of the channel, can use a customized chat badge to show their fan feelings or emotions.
The benefit of using a Twitch is that anyone who has a functioning camera, microphone, & game consoles can connect with the platform & begin to create content within a minute.
How does Twitch earn its revenue?
Twitch has various money-making sources like premium subscription, a digital currency (called bits), video advertising, & merchandise sales. Twitch is free of charge for both video creators as well as viewers. But they are provided with limited facilities. If they need additional facilities or more freedom, then they can unlock the premium version of Twitch. It is called a freemium model.
The Freemium model helps Twitch Company to attract users much faster. Whereas, Twitch users are most of the teenagers & young adults spending money to get access to premium models.
Twitch is under the Amazon ecosystem that helps it to get benefits of additional sales.
Let's dive into the deep knowledge about Twitch money-earning sources.
Subscription 
Viewers have total freedom of subscribing to the content creators of their own choice that also depicts the support of that user to that content creator. Twitch subscription model got divided into three steps such as $4.99, $9.99 & $24.99 per month.
By applying to subscriptions, viewers or users can support the content creator. Viewers also get the benefits for successfully applying for a subscription-like
Ad free content to them so that they never get distracted from the content they are enjoying.
Getting total access to streamer emoji, these are available only for subscribed viewers.
Subscriber badges. It is a unique kind of icon which is only for the subscribed viewer within the specific chat room.
Chat Rooms facility for subscribers.
Subscriber-only competitions hosted by content creators or streamers can get accessed by the only one who has joined by subscribing.
It has many more benefits available. The company gets its money share from the subscription amount & it is 50% of the subscription amount from the streamer's earnings.
Twitch also sometimes decreases its share price rate for popular streamers or content creators. Some of the streamers also get the revenue advantage up to 60 to 100 % of the subscription amount, this strategy of Twitch is because popular or more subscribed content creators constantly stay with the Twitch platform.
Bits
Bits are also known as Cheer Bits. Bits are the internal currency of the Twitch platform that viewers use to support or cheer up the streamers or content creators.
Whenever users or viewers cheer to the streamers, that message will be visible as emote. Higher the bits of the viewers, the more noticeable the emote becomes.
Viewers can buy the bits on the Twitch platform. The various prices packages to buy the bits that start from 100 (equal to $1.40) to 25,000 bits (equals to $308).
Content creators will get the most of the revenue portion of the bit which they receive. Content creators get 60 to 80% of the bits revenue.
The actual percentage of bits revenue that content creators get will depend on the numbers of bits received, content creator's popularity, geography, & many more.
Advertisement
The average Twitch user age is 21 years. These age group people can hardly pay any of the premia which are available on the Twitch platform.
Twitch has provided video ads on the pre or past recorded videos & live streams to cover the lack of monetization via its free users.
Streamers get paid based on Cost Per Mile performance. And the amount that advertisers pay to content creators is based on per one thousand visitors who see their advertisements.
Twitch negotiates ad deals with the advertisers who are collaborating with the company. And streamers get the payments as per the CPM performance. The rest of the revenue goes to Twitch.
Merchandise
Here only the partnership between Twitch & Amazon displays.
In 2017, Twitch users or fans can buy the Twitch branded merchandise with the help of the Amazon store. Twitch branded merchandise is only sold at Amazon stores & not anywhere else.
Payment & shipment facility for Twitch merchandise are taken care of by Amazon itself.
Twitch Funding, Valuation & Revenue
Twitch raised $35 million in the three rounds of venture capital funding.
Notable investors of Twitch are Thrive Capital, Bessemer Venture Partners, Y Combinator, Draper Associates, & many more.
In the year 2014, Amazon acquired Twitch. During then, the valuation was $970 million & for the same Amazon bought Twitch by paying an all-cash deal. Five years later, Wall Street analysts state that Twitch Company's estimated valuation has risen to $3.8 billion.
Twitch brought in about $230million in revenue. However, the mid-year projection stated $300 million for the year 2019.
Twitch had a goal of hitting revenue of $500 million to $600 million in 2019, with the service eventually reaching $1 billion. However, with a market share of 73% according to Stream Elements, Twitch still holds the leading position in the game streaming segment.
Later on, Twitch has not revealed its revenue status.
Conclusion
Twitch Company began on June 6, 2011. And as of the year 2021, Twitch has reached worldwide by giving access to the services of audio & visual content like music, live streaming, art, live cooking, & many more. In 2021, Twitch completed one decade of being launched live to the world. 
Its growth has reached a height where Twitch merchandise is now available on Amazon stores. It began to make Twitch fans happy. Millions of people are constantly using Twitch, worldwide & year to year has been increasing. These make competitors have bad nightmares. And in the future, Twitch will grow much more because it has Amazon as its backbone.
Frequently asked questions
1. What are not allowed to share on Twitch?
Answer: 
Twitch streamers can be banned if they promote discriminatory speech, threats, general harassment, or anything else. The information that can hurt viewer's sentiments like race, religion, gender, or anything else is not allowed. These can bring content creators into trouble.
2. Who are the founders of Twitch?
Answer: 
Justin Kan, Emmett Shear, Michael Seibel, Kyle Vogt & Kevin Lin are the founders of Twitch Company. And as of 2021, Emmett Shear is CEO & Sara Clemens is COO of Twitch.  
How does Twitch make money?- Twitch business model