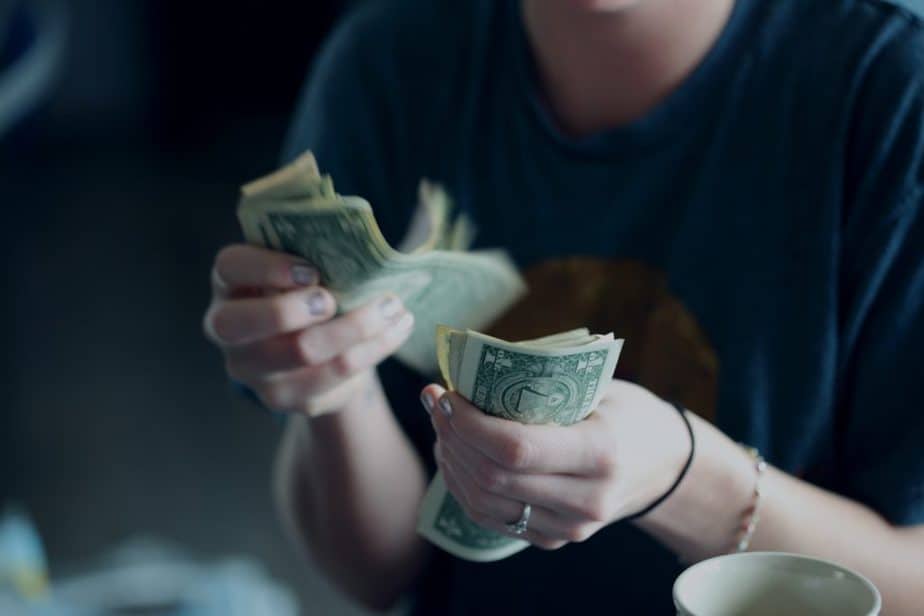 Stitch Fix is an online fashion-related company founded by Katrina Lake, back in the year 2011. Katrina Lake is also the current CEO of the online company which is mostly into selling clothes. Selling clothes and making a profit out of them is the primary source of Stitch Fix to make money. Let's know How Does Stitch Fix Make Money?
The online company was introduced to the common people as a platform where people could purchase clothes from different brands. It is said that the company offers more than one thousand branded clothes to its customers. The company makes its money by selling clothes. 
The business model of Stitch Fix is unique because its services include styling, which has not yet been seen on any other online company. However, Stitch Fix does not style for free because they charge around $20 for it. 
About Stitch Fix's Works & Services
Stitch Fix allows its customers to avail themselves of personal styling opportunities which makes them a unique company in the market. The company has been known to use personal stylists and advanced technology for the process of personal styling. 
On the other hand, the services of personal styling are not for free because the company charges a certain amount of money for that. The styling fee is charged for every order that is placed with the company. 
Another unique thing to notice about Stitch Fix is that the company works with thousands of stylists in the US. This is something that brings certain value to the products and also keeps the customers interested to keep purchasing products from them. 
The online company comes with all different types of products for different types of people. There are clothing items for men as well as for women. They have products for plus-sized people and pregnant women. 
Stitch Fix has put up a thought for the troubles faced by most people in the world. Therefore, if you are unable to find the right match of clothes then you must visit their official website.
Why Should You Buy From Stitch Fix?
Stitch Fix has gained a reputation in the market, and you can avail of their services if you are a resident of the US. The headquarters of Stitch Fix is based in California, United States. But, the main question that arises is why one should purchase products from Stitch Fix?
You don't need to purchase from Stitch Fix but you should know how they differ from other brands or companies that are already there in the market. Most people are troubled when they do not find the right type of clothes to wear. 
That is when you should opt for Stitch Fix's services. The clothes that you purchase from Stitch Fix can be expensive, but you can expect the best quality from them. The company is known to get its clothes from branded companies like Adidas or Tommy Hilfiger. 
Maybe this is one of the reasons why their services and the cost of products are a little expensive. Stitch Fix works on an algorithm, where it is decided which brands could be sourced and the number of items that are going to be required. 
Selling Clothing Products & Styling Fees
Being an online fashion-related company it is into selling clothes which is also its main source of income. The company stores clothes from other brands in bulk in their warehouses and then resells them at a profit. 
In the beginning, when the company was about to start many investors did not think that the company would do well in the market. Investors were hesitant to invest in the company. However, the company started its business just the way they were supposed to do. 
The company bought thousands of clothes, hired as many employees as they could, and then built a distribution network. However, it was not an easy task to retain in a market where competition was high. Some companies were making good business already in the market back in 2011. 
While ordering from Stitch Fix customers are required to pay around $20 for personal styling. The company has decided to deduct $20 (styling fee) from the volume of the order only if the customer is interested in keeping one piece of clothing. 
The stylists are the ones who pick out the items and within a couple of weeks, customers can get the products delivered to their doorstep. Stitch Fix does not ship products outside their home country. If you are ordering from its home country then only you can get the order delivered. 
Conclusion 
All in all Stitch Fix is an online platform that you should try out at least once in your lifetime. Looking at the current scenario most people would want things to happen with just the help of their smartphones. 
Companies like Stitch Fix are making that happen by delivering products to your doorstep. The process of Stitch Fix is quite different because the company works in a certain algorithm. There are so many workers working for the company and to maintain harmony the company has come up with certain algorithms. 
Frequently Asked Questions
Why are some people not willing to use Stitch Fix?
Ans: It is the price that makes people think twice before purchasing products from Stitch Fix. Most people have found out that the items are quite pricey. 
Is Stitch Fix a successful company?
Ans: Stitch Fix is an online clothing selling platform that is quite successful in the market today. According to some reports it had been found that the company sold around $30 million worth of clothing back in 2016. 
Does Stitch Fix use stylists?
Ans: Along with all other employees Stitch Fix hires stylists from all across the country in the US. It has been said that the company works with more than one thousand stylists. 
How much money did Stitch Fix make?
Ans: According to some data of the year 2018, it has been found that the company had generated more than a billion sales in the year 2018. 
Does Stitch Fix sell used clothes?
Ans: Stitch Fix does not offer second-hand clothes. The company purchases products in bulk from different branded companies wholesale and sells them at retail.  
How Does Stitch Fix Make Money?- Stitch Fix Business Model