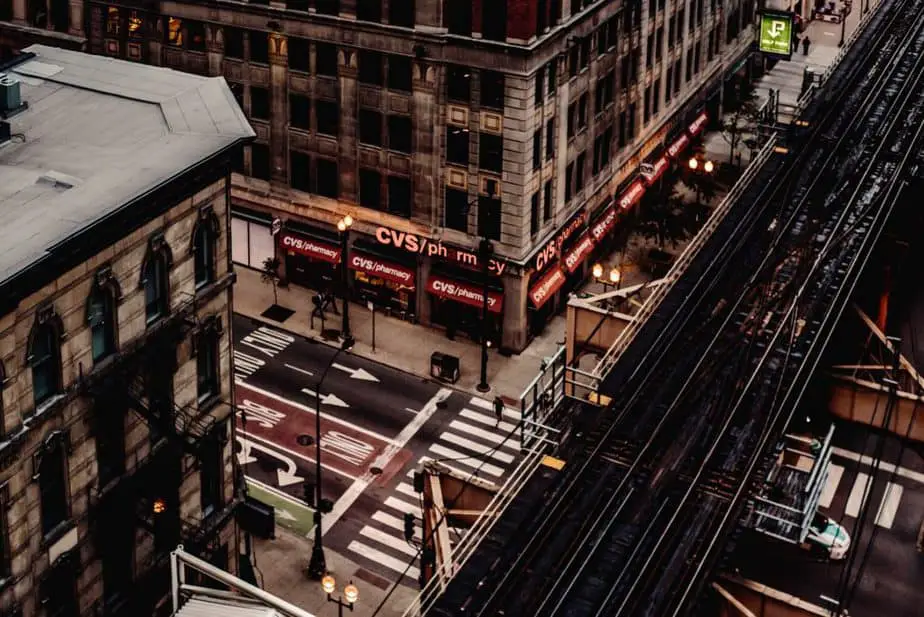 CVS or CVS Health is a healthcare company, based in the U.S. It is the largest drug-store retailer for healthcare, beauty products, cosmetics, seasonal merchandise, film and photofinishing services, greeting cards, convenience foods available to only U.S citizens. Under CVS Health, there are CVS Pharmacy, CVS Caremark, and Aetna. Its headquarters are in Woonsocket, Rhode Island. The Fortune 500 has ranked CVS Health the fifth-largest Corporation in the United States by FY2020 revenues. CVS currently has over 9,800 pharmacy locations all over the U.S. Read to know more about the CVS hiring process.
Do you know someone who is looking for a job at CVS or are you the one who is looking for a job there? Then it is the best decision ever! It will be such a great opportunity for you to work in one of the biggest companies in the U.S. CVS is huge and offers broader aspects of the job to job seekers. Whether you want to do an internship or do a real-time job, CVS has all in it for you. CVS is always ready to welcome newcomers who are greatly interested in them. Are you curious about CVS? Here is fascinating information about them. They accept almost everyone who registers for a job. In this article, you will learn how to get hired successfully, the whole process that goes in CVS, salary, benefits, what to do and what not to do. You will get all the help from us regarding the hiring process in CVS. Get your mind straight and let's embark on this amazing journey of the hiring process together.
Hiring Process in CVS
To get a job in CVS, you need to go through certain steps. CVS has a common hiring process just like any other company in the U.S. Begin with your research, then apply for the job, followed by filling up the form. The last steps are reviewing, interviewing, and the offer letter when your application gets approved. The hiring process is quite smooth and fast. It takes about two weeks to get a call from them after you have applied. A drug test is mandatory. They also have a guide on their website to direct you on how they hire.
Step 1: Research About CVS
 Go to CVS' official website to accumulate a brief knowledge about them. You will be left clueless later if you don't start working now. Remember what they are looking for in an employee. What organizations they have and the type of work you have to do. Look out for the vacant positions available. The diverse range of positions available in CVS enables people from various backgrounds to apply for the jobs. According to the CVS website, you can apply to Nursing, Corporate, Design, and many more. 
Step 2: The Job Application Process
This process is crucial and needs to be done with utmost patience. Visit their website and click on the link 'Search Opportunities'. You will be immediately redirected to another webpage asking for the fields you are interested in (the fields are already mentioned in The Research part above). Click on your desired field and they will redirect you to another webpage showing different careers they offer in that certain field. You can just go to Search Jobs and you can see the vacancies according to your preference. CVS also gives you the freedom to filter your searches. Click on the position you want to be in. You can immediately apply then. After that, they will ask you to create a profile first and then they will proceed with the job application process. You will be immediately redirected to their job application form. Fill in the details. The job application requires you to fill in your details, medical history, and specialized skills and preferences.
Here is a small overview with an example of the entire process of job application in CVS.
Search Opportunities – Pharmacist – Pharmacy Careers (Search Pharmacist Jobs) – Community Pharmacist – Search Jobs – Staff Pharmacist Floater – Apply – Create a profile – Fill up the Job Application.
This process is similar to any other jobs you are applying for at CVS. You should move forward with patience.
Step 3: First Background Check And Review of Job Application
This is the first process of your background check. The application that you have submitted will be reviewed by the recruiters. Candidates with potential will be short-listed. The best applications will be put aside. Please make sure you put all the necessary details in the job application. The information you enter should be genuine. The selected ones will get a call for an interview. The rejected people will be sent an email encouraging them to try again next time with a kind note so that they don't feel down.
Step 4: Interview
The interview questions that the interviewer will ask you will be solely based on the positions you have expressed your interest in. The interview lasts for not more than 20-30 minutes. The interviewers usually keep their questions basic and straightforward. If you have any experience, have worked in a retail company or a drugstore, or the positions you have applied for before, it may be of some use when you answer their questions.
Few questions they might ask in their interviews are:
Tell me a little about yourself.
What are your biggest weaknesses?
What are your biggest strengths?
Where do you see yourself in 5 years?
Why do you want this job?
Why should we hire you?
What do you know about CVS?
Why did you choose CVS when there are so many great companies to work in?
Step 5: Congratulatory Email From CVS
Once you pass the interview, you will get an email from CVS. This email will have an offer letter along with a congratulatory message saying that you have been hired. This process doesn't take long. An average person usually gets their offer letter 2-3 hours after they have given the interview. If there is a delay it may take up to a maximum of 1-3 business days for you to get a response.
Step 6: Final Background Check and Drug Test
In this ending process, you have already got the job; only two last things need to be done. To avoid any fraud and to prove that you are a legit person applying for this job, a background check will be done once again. This process is usually done for the safety of both the company and the employee to avoid any future misconceptions. In addition to it, you will have to go through a drug screening process. Again, if you fail this, you won't be able to continue with CVS.
The Next Steps
You will be all ready to work as a worker in CVS. Give your best in every way. The hiring process might look pretty long and hectic, but it's not. The steps have been broken down and brought before you for your better understanding. There are certain rules and regulations that an employee needs to follow. They are:
CVS has a dress code. More like a uniform. While working at CVS, you are required to wear their red polo t-shirt with CVS' logo with black or khaki pants. This applies to both men and women. This uniform ensures that they are recognized as CVS employees while they are working, can easily be detected by consumers and patients, and sense of equality within the colleagues.
Any kind of misbehavior from the employees won't be tolerated. They will immediately be removed from their positions.
Disclosure of internal matters is strictly prohibited. The company is strict and is heavily concerned about its own safety. If this rule is violated, you will be penalized heavily.
You need to protect the privacy of your colleague. You may not pass information about them outside. It is their motto to protect their employees so you will face serious consequences.
Treatment towards the consumers and patients is of utmost importance. You need to be kind and gentle and understand them. They often come in confused; your responsibility is to guide them.
You should be punctual and dedicated.
What to wear in a CVS interview?
Keep it simple and formal. Wear a pair of jeans with a shirt or a skirt with a t-shirt. You can also suit yourself up with a coat and a tie. Don't overdo yourself with accessories or exaggerated clothing.
Qualifications Required for a Job in CVS
When applying for a job at CVS, all you need to be is a high school graduate and at least 18 years not below that.
Benefits
 You get health insurance, HSA, FSA, financial and retirement plans, sick days, vacation and Paid Holidays, maternity and Paternity leave, adoption assistance, employee discounts, employee assistance programs, professional development, and tuition assistance.
Salary
An employee at CVS makes up to $10 to $15 per hour.
Conclusion
To shape your career, CVS is one of the best options for you. You can have a great time working there. The company aims towards helping the needy, give the patients the care that they need. This is a great job. You will give society your care. You will get to know about human problems and stand as the last straw for someone. CVS will help you become the best version of yourself. We hope this article had been of some help to you. Keep your fingers crossed. We wish you a bright future ahead with CVS.
Frequently Asked Questions
  Is a drug test necessary and can I refuse a drug test?
 Ans: No, a drug test isn't necessary. All positions don't need a drug test. It depends on the company if they want to call you for a drug test. You have every right to refuse a drug test but the company will dismiss you from your job.
   How can I know that my job application has been registered?
Ans: You will receive a confirmation email once you have submitted your application.
  How can I easily get hired in CVS?
Ans: You need to have a strong application so that the recruiters can short-list you. Answer the interview questions with confidence and show them how interested you are in CVS. Follow our article for more info.
  I am a school dropout. Can I apply for a job at CVS?
 Ans: Unfortunately, you aren't eligible for any job at CVS. Even if you submit your form, there is one in a million possibilities that you will get a call.
CVS hiring process- A complete description