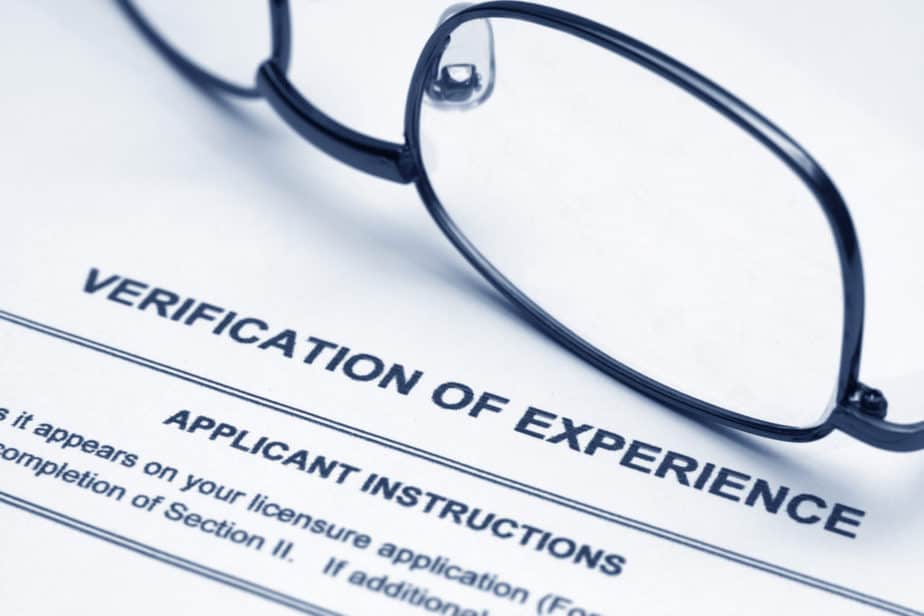 Here is the answer to your question 'What are the Jobs one can get with no experience?'.
Introduction
Getting a job in this day and age is pretty hard since a lot of people are competing for the status of employment. And the job creation by the government and private sectors can only do so much. That is why people are trying to learn many skills to increase their value in anyone's portfolio or provide more service for the company at the same salary price.
Getting a job and working for a given company is hard if you do not have the right skills or experience. Hiring criteria for the jobs differ from each field but in the end, it is all about presenting yourself as an asset and creating value for the company you are going to be working for. 
That is why the first and foremost thing any fresher does is gain experience and learn by working under professional individuals or learning new courses online. By learning these courses they can get certificates or any form of proof that they have learned and mastered these skills and specialize in them.
People do a lot of things to get a job, specialize in a specific field, do a master's degree in various fields, do a diploma course in any given subject, and much more. But what if you do not have experience or want to get a job to generate some money to pay for your college tuition, daily living, or just want to pay rent.
Today we will be looking at the different jobs that you can find or take over without any skills, remember no job is easy and everyone has to work on their skills. That is why you will need to learn as you earn, so remember to give the interview with the intent of learning and make sure you can adapt to the changes in the work environment.
We will be looking at thirteen different unique jobs, some traditional and some out of the usual line of work, that will help you get some extra income in your bank account. It will be important in your coming career because the skills you learn, even if they are soft skills at the least, will help you a lot in your professional career.
Jobs You Can Get Without No Experience
These thirteen jobs are varied across different fields and some are not even parts of a specific field, it can be hospitality-related. 
Customer Service Representative
If you are an extrovert and love talking to people and knowing them better, or just prefer interaction, then being a customer service representative is one of the best jobs you are going to get in any field since it requires no previous experience. It only requires you to apply to a vacancy you see online in any job and then applying for it. 
When you get selected after the interview, you will need to undergo training by company policy, but aside from that no previous training or skill is required to be a customer service representative. That is why a lot of people who have done volunteering work or participated in any form of college and school event often undertake to be customer service representatives.
The salary for this position is estimated at around 30,000 dollars per year and no previous experience is required. Also, the good thing is that after your first job, the more knowledge you possess and the more you work, the more money you will earn due to your resume getting bigger with different company names.
Qualities such as friendliness, good teamwork skills, and communication skills are preferred for the candidates.
Real Estate Agent
Now, I know what you are thinking. Dealing with investments and other property is such an advanced deal, how is this job meant for a beginner? Finance is a wide field and there are many sides to it, especially the investments and equity side of it. Dealing with real estate is one of those sides.
The only thing you will need to do is take a couple of courses to learn about real estate and the basic terms so you can identify the difficult parts of the job but otherwise that is the only prior training that you will require. That is why being a real estate agent is one of the most rewarding jobs as it requires you to judge the value and the grading of any property.
A real estate agent earns as much as 30,000 to 35,000 dollars in a year(this is the starting, it can go upwards till 50 to 70) and a good thing about this job is that there are always firms looking for a dedicated employee that knows a thing or two about good real estate.
Some skills required in this business are a never-say-die attitude, friendliness, communication skills, and an entrepreneurial spirit. A lot of money is made through commissions which rely on your ability to sell.
Medical Assistants
It is a dream for a lot of people to be a doctor or a surgeon, who can help people battle diseases and remove anomalies from their bodies. This job is a wonderful way for you to make sure you can get your foot on the door of any medical field. Medical assistants only require training from the hospital or the clinic they are working for so they can get to know the place a little bit better.
Other than that no special training is required for individuals who want to be medical assistants. There are however a lot of possibilities for expansion as you gain more and more experience, you can get promoted to a more senior position, and if you do not want to go to the medical field you can get enough money to live a healthy lifestyle through senior positions.
The salary one gets by being a medical assistant varies from hospital to clinic, but on average you can expect to earn around 30,000 to 35,000 dollars.
Customer Care Specialist
Being in Customer Care is one of the most rewarding jobs if you know how to handle customers the right way. There is a lot of patience required for the people who want to get this job but also communication skills must be a proper requirement and a must. Customer care is split into two groups, the regular reps, and the specialists.
The reps are in charge of dealing with individual customers while the specialists are in charge of dealing with other businesses and services that the company provides to the same. Joining customer care will help you not only earn money but also teach you how to potentially market your products, make sales and help you learn communication skills.
The people preferred for this job have great teamwork skills, know how to work with others, are good listeners and talkers, have critical thinking skills and communication skills. The customer care specialists have extra sets of skills that come with advancing in their field but these ones should get you the job easily.
Customer Care specialists earn in a similar salary range as the others on the list which is around 30,000 to 35,000 dollars a year.
Content Writer
The work of a writer is never done even after producing and completely editing a piece. Being a content writer or even starting as one is very easy. All you have to do is learn the basics of content writing through an online course. There are multiple courses online by providers such as Udemy and Skillshare, which will help you learn this skill.
Content writing is one of the highest-paid skills in the current world because every industry no matter what needs content and marketing. Content writers produce a wide variety of articles varying from blog posts, social media posts, articles, top ten lists, reviews, and a lot more.
This job is not only fun but virtually at no cost, you can start earning money even from home if you have a laptop and a stable internet connection. The starting point for any content writer is around 20 to 25 dollars an hour. Which is a lot considering even if you work 20 days a week for 5 hours a day you can easily earn 30,000 to 40,000 dollars per year.
This field is ever-changing and there will always be a need for advertising and similar skills such as content writing.
Legal Assistant
It is true that training to be in a legal environment requires a lot of dedication and willpower but being a legal assistant does not. You just need to be a little organized, have an interest in writing and you need to excel at getting down towards the nitty-gritty. Remember you must know the basics of writing such as grammar and a little bit more.
Take any writing or grammar course online so you know what you will have to do. Also, learn what daily tasks a legal assistant gets up to so you know what you are getting yourself into. This field is very good if you want to get into a law firm or are interested in the world of legal affairs.
Even the starting salary of this field is a lot more since a legal assistant earns up to 40,000 to 50,000 dollars a year which is enough to enjoy a leisurely lifestyle.
Administrative Assistant
A lot of the jobs mentioned here are based around being an assistant and going on to expanding from there. But being an assistant will get you access to a lot of the administration and handling of any company. All you need are some basic skills such as the ability to write emails, scheduling conferences and calls, and correspondence handling, and more.
All of these skills can be easily learned online, all you have to do is find out what skills are required in being an administrative assistant. Write those skills down and learn them one by one, you should be able to learn these skills in a week.
From there on it's just about finding a vacancy and applying for it. There are a lot of things after getting into an administrative position you can do. But first will be to figure out and learn as much as you can about the company and its ins and outs.
After a few months and gaining experience, you can move up to a more specialized role if the company allows it. The administrative assistants earn upwards of 40,000 to 45,000 dollars on average. Although your starting salary might vary depending on the company you work for.
Graphic Design
This is a very diverse and important field. The recent uproar in the number of graphic designers that have come to light is huge and rightfully so. This craft is beautiful and ever-changing and there are not many people who realize the importance of this field. 
Graphic designers either work for their own company or do freelancing after building their portfolio after months. To become a graphic designer you will need to learn some tools which will help you. And no, you do not need to be an expert in drawing if you want to be a graphic designer. You just need to be creative.
The tools you will need are Adobe software, particularly InDesign, Illustrator, and Photoshop. All of these will help you a ton and also are fun to learn. There are plenty of courses online which should teach you graphic designing and you do not need a degree to become a graphic designer.
The average salary of a graphic designer in the US is 40,000 to 50,000 dollars. As you get more experience and expand your portfolio the more you will get paid. Even better if you are a freelancer.
Veterinary Assistant
Yes, you can take care of animals and get paid for it. This job is pretty simple and there is a lot of need for assistants in this field since it is so lesser-known and preferred among folks deciding on a career.
There are some prerequisites, however, being able to lift heavy objects and do some physical labor but it is all worth it if you are willing to work and love animals. Remember, strange pets or animals can show up so you might want to sit this one out if you are afraid of animals like spiders, snakes, frogs, rats, or any similar creatures.
Being an assistant is a good start if you want to start working in this field but it can also be a good way to earn money. This is a very good opportunity since not a lot of people sign up for this because of their fear of certain animals. The entry salary can go up to 25,000 dollars a year and can increase if you stay or want to advance in the same field.
This job can be a game-changer for future veterinary doctors.
Call Centre 
Working in a call center can be a bit different than other jobs mentioned here but it is one of the most rewarding jobs as people get paid a lot of the work is proper. A call center can get you a lot of experience and learn in regards to talking with people and figuring out solutions to problems and increasing the sales of your companies.
It can also help you learn communication skills which is the root of all other jobs. Make sure you are evolving your speaking technique and completing all of the deliverables of the day since a lot of your salary will be determined by how you complete tasks and handle situations.
Remember, you should possess a lot of people skills and display tons of patience to make sure you do excel at this job because being in a call center more often than not can subject you to angry customer calls. The starting salary for this position is around 21,000 dollars a year and it can go up the more you work and the more skills you display.
The work hours are very adaptable as well so you can join whenever.
Sales Accountant Representative
This one is a no-brainer since it is one of the best jobs you can get if you want to be a part of any business or any company. Being in this position gives you the opportunity to meet and talk with a lot of people and sell the products that your company adversities, or sells.
Being in a sales role is very difficult because to this day, sales is a role that could always use a human touch and have to rely on the message of a human being to relay its message to the customers. If you are friendly and can easily talk with people you should get a sales job. 
Any job requires communication so you must be willing to be open to environmental changes, especially in sales. That is why getting in sales will be easy but staying in the position is going to be a little difficult, but if you succeed there are a lot of perks. Including commissions for some sales orders and much more.
The average salary for the people in sales starts as 35,000 dollars as an entry-level salesperson. The more you advance the more your value is and it increases day by day.
Stock Trader or Equities Trader
Welcome to the world of trading. Your success will depend on smart strategies and picking out proper and quality companies rather than riding the wave. A lot of people stay away from the stock market because it is risky and can affect their lifestyle but they are not following the two or three fundamental rules that everyone should remember.
That is why they do not get enough money on their investments and never see their work come to fruition. Being a stock trader does not require any certifications or degrees. All you need to do is educate yourself about the stock market and that you can easily do by downloading apps, watching online tutorials, and following people who already trade.
You need to learn so you do not incur losses and build a steady stream of income. Remember equity traders work up to 10 to 20 hours a day and earn around 70,000 dollars a year. So the money is good, all you have to do is put in the effort of studying markets and making sure not to trust any fads in the news.
HR Recruiter
Last but not the least, we will be looking at his entry-level job. Although keep in mind getting an associate degree worth two years will greatly increase your chances of getting any one of these jobs so if you can secure a degree like that do not hesitate. Being an HR recruiter allows you to be in the center of a lot of social interaction and phone calls.
This job is all about shortlisting people, calling them, and communicating with them to set up an interview with their company. Sometimes you will be in charge of interviewing, payroll and curation but that you will learn as you keep going through the job. If you want to learn those skills just search for what is required.
You can earn upwards of 30,000 to 35,000 dollars as an entry-level HR recruiter in your first year. From there you can advance into higher sections such as being an HR head, an HR executive, and much more. The more experience you get the more chances of promotions and increased salaries.
That is why this is one of the most convenient jobs since there are also work-from-home options available to you.
Conclusion
These 13 jobs will get you a pocket full of cash if you have no experience. You will have to study about these positions, however. A week's worth of study will help you get enough information about the position and its responsibilities.
What are the Jobs one can get with no experience?