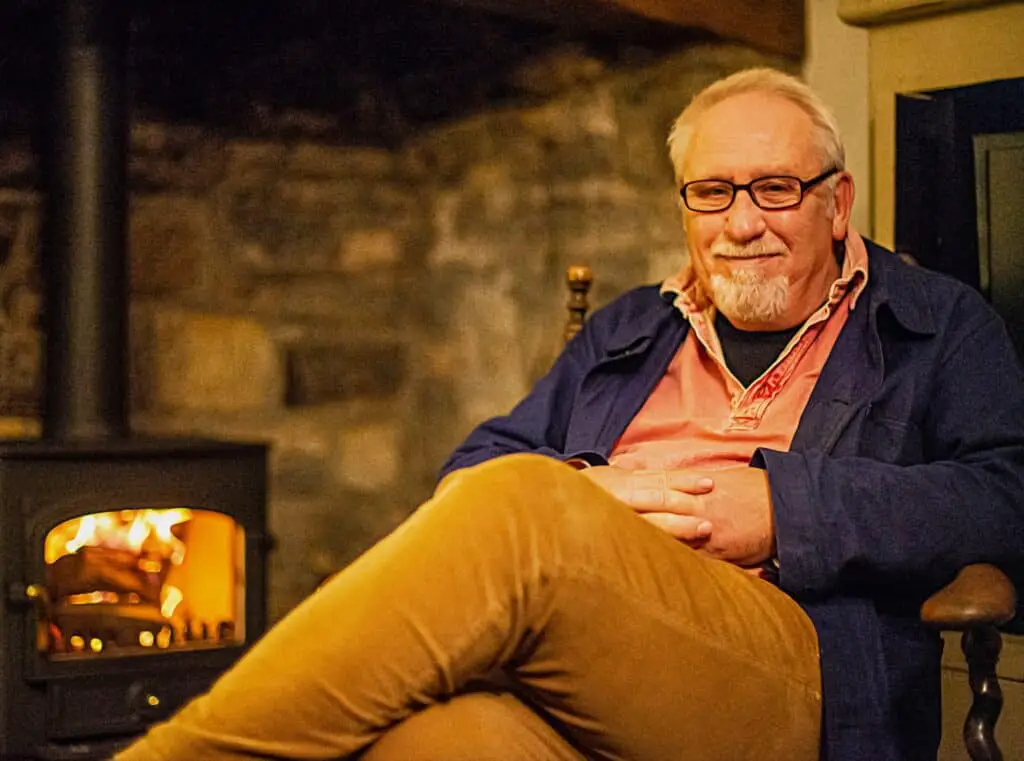 Gordon Coldwell 
A life in the creative lane…
Career: Art Teacher/Lecturer, Branding & Marketing Business Owner and UK Based Artist
Abbreviated CV – Education and Career
Bachelor of Education Hons Degree – Warwick University 1976
Art Teacher – Saintbridge School, Gloucester 1976-78
Art & Design Lecturer – West Sussex College of Design 1979-86
Head of Art, Design & Media – Bridgwater College 1987-1996
Marketing Manager – Bridgwater College 1996 – 2007
Owner of I More Than Brand – Marketing Business 2007-2014
Full-Time artist 2014 – Present
Summary Outcomes
Life is a journey of ups and downs and full of accidents of time and place…
What you experience in your youth and how you react to it is a significant determinant in what happens in the rest of your life…
Find out what you are good at and what genuinely interests you…
Make the absolute most of positive opportunities that come your way…
If you are unhappy or unfulfilled in what you find yourself doing, develop a strategy for change…
Use the knowledge you gain from others to help you develop your own sense of who you are…
If you want to acquire and develop particular skills, approach doing so with a desire and work ethic that enables you to be the best you can be in that field…
To be properly and fully involved in being creative, you have to know, understand and appreciate what has gone before…
Actively seek out your heroes…
Introduction
At the time of writing (November 2020) I am 3 months from 67th birthday. 
I was born in Gateshead in the NE of England. My mother was Dutch – born in the coastal town of Scheveningen. My father was born in Gateshead. My parents met in the Hook of Holland at a time when my father, an army sergeant, was stationed there. I was not a happy marriage for a variety of reasons
My father was the youngest  of 6 children… his father died when he was aged 3 – his childhood experiences were profoundly difficult… his singular ability was that he could sing.
My mother came from a family that experienced difficulties arising from the German occupation of Holland during WWII. Her elder brother became a successful doctor, her younger brother, an award winning graphic designer. Prior to marriage, my mother worked in the finance department of the Shell oil company, in the Hague.
I have a younger sister and brother. In September 1965, we visited Holland for the first time… I was 11 years old. We went without my father. My mother's father had died after a very long illness. During that visit I discovered that several of my mother's uncles were hobbyist painters – a number of their paintings hung in rooms in my grandmother's house. My interest in these paintings, led to me visiting a number of museums and art galleries across Holland with a Dutch cousin who was also my age – as a result,  I discovered the work of 17th century Dutch artists. Those visits have fuelled my lifelong interest in art and provided me with my first experiences of seeing extraordinary works by several artists who subsequently became art heroes of mine.
1965 
Sometime between January and June of that year, the last year of my primary school education, I sat a nationwide examination called the 11+. The outcome of this examination was such that children were ranked by their test performance into 3 distinct bands of achievement, each band relating to the type of secondary school education each child would move on to – a Tripartite Education System. The top band of children gained access to Grammar Schools, the middle band moved on into Technical Schools. The lowest band (those that failed the 11+ exam) of achievers were destined for Secondary Modern Schools.
I distinctly remember seeing my exam result letter being pushed through the letterbox and landing on the doormat.
I failed the exam. I had long been in the top 3 of my class, prior to sitting the 11+.
I clearly remember knowing that I had done well in dealing with number and spelling questions. I particularly remember reading multiple choice questions and their possible answers, and thinking that the obvious answers appeared too obvious, so, (I now know) that I chose answers that had oblique relationships with the questions. In short, I was being creative in my thinking.
Following that, we moved house, which left me to complete my last 3 weeks of primary education in a new school – one of the most unhappy 3 weeks of my life. My new classmates were streets ahead in their studies as compared to my previous school's experience.
I entered the summer holidays of that year knowing that I would be attending a Secondary Modern School in the next academic year. 
On the Friday before I was due to start my new school on Monday, we received a telegram with a black edging around the envelope – my Dutch grandfather had died. We travelled by plane from Newcastle to Amsterdam for my first trip to Holland – we stayed in Holland for 3 weeks.
As a result, I started my new school year 3 weeks late, and obviously, without sharing in all of the settling in experiences of my year group. My first day started out sunny, it was an absolutely brand new school building. During the lunchtime break I was in the playground and wanted to visit another playground I  could see approximately 100m away at the end of a path connecting the 2 playgrounds. I had just started walking along the path when I heard a whistle being blown loudly behind me, I turned and was immediately grabbed around the collar of my blazer by a tall angry faced man (a teacher) I had never seen before. 
I was bluntly told… "…you know you're not allowed to walk on that path" …and dragged to what I later discovered to be the teacher's woodwork classroom. I was told to bend at the waist and hold the desk in front of me, when I did, I was immediately 'strapped' across the backside with a single, very fast, heavy and painful stroke. I was told to stand up and go back into the playground… on the way out, I noticed the strap lying on a desk…  a thick leather strip about 2 ins wide and over 18 ins long,  a hand grip at one end and with quarter inch wide strips , each 3 ins long, at the 'receiving' end… it looked brand new. My first day… perhaps I was its first victim!
I spent 3 years at that school. In the annual round of all-subject exams, I was 'top of the class' three years running. In my last year, I was made Head Boy, I was also my House Captain and Head Librarian. I played for and captained the school football team. I wasn't skilful but I  was fast and was selected to play for the town's under 15 football team. At the annual Gateshead Secondary Schools Athletics Competition I sprinted in 2 athletics events, doing well enough to be selected to represent the town's 4 x 100yds relay team in that year's County Athletics meeting. In my school's Summer Inter House Athletics Day, I entered the 100, 200, 440 and 800yds races and I ran the final leg for my House 4 x 100yds relay team – I crossed the finish line first all of the events.
(The Secondary Modern School I attended was an all boys school. Oddly, entry to the school campus was via a gate. There were two pretty much identical schools on that campus, one for girls and one for boys. Girls and boys entered the campus via the same gate. The only time girls and boys mixed was during a very strange final year event called the Summer Ball. During the Ball, boys lined up against one side of the chosen School Hall, the girls on the other. In advance of the playing of a 45 or 78rpm record an announcement was made as to what the next dance would be – we had all been learning and practising specific named dances for months in parallel single sex classes e.g. 'The Gay Gordons'. Boys were expected to cross the 'great divide' and choose a partner. The pairs were then told to take up position for a particular dance).
1968
This was my third and final year at Secondary Modern School. During the academic year 67/68 the town's Council, led by its Education Authority had responded to the encouragement of the then Labour Government to stop the 11+ examination and change the Tripartite education policy and introduce a Comprehensive Education System. This meant that the secondary school sector in Gateshead would be radically different from September 1968. School intakes, from that point on, would be mixed ability and mixed gender intakes.
Each secondary school intake related to a specific catchment area. Because of where I lived I was destined to attend what had been the town's Girls Grammar School.  During the first day at my new school it became apparent that two schools were to run in parallel in one building. Those pupils who had previously attended different Secondary Schools found themselves mixed up into 3 separate classes, streamed by 'ability' – 4A, 4B and 4C. I was in 4A.
The school staff were pretty much the same group that had worked in the 'all girls grammar'. All of the girls who had previously been attending the Girls Grammar School continued their programme of studies as though nothing had changed.
Something that has stayed in my visual memory from that first year was what happened every day, at the end of the whole school morning assembly. There were 2 exit doors at the back of the Assembly Hall. The former Secondary School pupils would exit looking like a somewhat 'motley crew' of 'pirates' whilst half the girls in Grammar School uniforms would exit the Hall and then ascend a curving flight of stairs to get to first floor classroom bases. These girls would be followed up the stairs by the eyes of the Headmistress… checking that they were wearing their cherry red underwear.
That Headmistress retired at the end of that academic year, to be replaced by a Headmaster.
My first two years in that school culminated in the taking of a range of nationally recognised subject specific exams. The top grade in these exams was regarded as equivalent to the bottom grade in the differently named examinations taken by the parallel year groups of Grammar School girls. Along with another male classmate I achieved enough top grades to enable us to go on and study A levels. Subsequently, we found ourselves as the only 2 boys in a Sixth Form of 80 girls, all of whom had been Grammar School educated.
In the two years prior to entering  the Sixth Form, I had thoroughly enjoyed what I now know to be the creative freedom and encouragement I experienced in my Art lessons.
In the early part of 1970, my art teacher invited me and another boy (the same one who later joined me in the Sixth Form) to meet him in Newcastle one evening a week after school. Every week we would visit an art exhibition in a gallery or museum. The teacher was a Fine Art graduate from Newcastle University who had studied under Victor Pasmore and Richard Hamilton – both famous artists and art education pioneers. The majority of our weekly meetings were spent in the university art department where we were able to utilise facilities like photography and printing. 
The Hatton Gallery is part of the University and is in the same building as the Art Department. Every time we met at the University, I took the opportunity to visit the gallery. There was, and still is, a permanent installation of an 'art wall' made by the German Artist, Kurt Schwitters in the gallery. I became very familiar with it. During one of my visits to the gallery, I saw an exhibition of John Heartfield's anti-Nazi artworks – the impact of which has affected my thinking about and making of artworks ever since.
Pasmore, Hamilton, Schwitters and Heartfield joined my growing list of artist heroes. They informed my aesthetic sensibilities and the pictorial language I work with some 50 years later.
1970
My early experience in the sixth form was akin to a culture shock. Not only was I outnumbered 30:1 by former Grammar School girls but they could all write notes at what seemed to me to be an incredible speed. All of the girls were each studying 3 different A level subject. We (the two young men) were only permitted to study 2. We both chose to study Art and Geography.
My Art teacher left the school, prior to the start of my first year of Sixth Form. I never got on with his replacement because he wasn't his predecessor. Looking back, I didn't fully engage in my Art studies as much as I might or should have. Geography was a different matter. 20 of us were studying the subject. I quickly picked up speed in making notes and learnt a good deal about research and essay writing.
At the end of two years, I scraped a pass in Art and got the top A level Geography exam result for that year.
When I entered the Sixth form I was made Head Boy (in a way there wasn't much to choose from) and voted in as House Captain by younger pupils – I have often referenced the fact that I was arguably the first and last Head Boy in a Grammar School for Girls.
I had also entered the Sixth Form with the hope I might do well enough to progress to a Teacher Training College by way of becoming a Secondary School art teacher.
During my second year of A level studies, I applied for F/T teacher training courses. My first choice was Coventry College of Education where I aimed to enrol on an Art (main), PE (subsidiary) and Education Studies course package.
(I had discovered that to become a secondary school art teacher, you were required to have graduated from a full time Bachelor of Arts (BA) degree in a specialist area of Art or Design at an Art College or University.
The courses I applied for were 3 year Teaching Certificate programmes that were aimed at those wishing to teach in Primary or Middle schools).
1972
(By this time, I had acquired a number of other artist heroes, including,: Velazquez, Caravaggio etc)
In September, I arrived as a Full Time student in Coventry. Part of the course involved annual teaching practice experience in schools. My first TP was in a Primary School – I didn't fit it and it didn't fit me. At my request, all of my subsequent TPs were in Secondary Schools – this was very unusual.
At the conclusion of my course, I achieved Distinction grades for all my studies including Teaching Practice assessments. 
By 1975 the College was established as the Education Department of the University of Warwick. Students who achieved Distinctions at the end of their Certificate programme were given the opportunity to study for a further year, with the possibility of convert their Certificate qualification into a Bachelor of Education with Honours Degree.
I chose to stay on for the extra year and at its conclusion gained a second class degree qualification.
In the Summer of 1976, I applied for a F/T teaching post at a secondary school in Gloucester. I had never previously visited the city or anywhere else in the SW of England for that matter. It was my first job application… and, I got the post.
My time at that school came to an end in December 1978… I had established a couple of close friendships with colleagues that turned out to be lifelong connections. I managed the school under 16 football team who ended the year by winning the county league and county knock out cup. I also found myself performing regularly on a barge at the end of Sixth Form Careers Evening events… to packed audiences, as a poor lead singer in a 'covers' rock band consisting of teachers and sixth formers.
The culture of the school, led by its Headmaster, was of a kind I felt very uncomfortable in. I wasn't functioning well as an art teacher. I was close to leaving the teaching profession altogether. In the October of '76 I applied for 2 jobs, one to be a member of a Community Arts group in London. The other, a F/T lecturing post at West Sussex College of Design in Worthing. I was short listed for both jobs… interviews were in the same week. I attended the London interview first, and was offered the post on the day. They agreed to hold the offer until after I had attended the second interview.
The day of my interview in the art college ended with the offer of the job… I was destined to teach in an art college.
1979
I took up the post at the start of the January term. From day one through to the end of the Summer term in 1986, I loved every minute of the job. It fitted me and I fitted it. I learnt so much about how best to function as a teacher… use your knowledge to help others find their own… I was part  of a small team of tutors who worked closely together and who had different and complementary skills, interests and abilities. It is accurate to note that 'I learnt my trade' in those years.
By the end of that academic year, it had been decided that the College would merge with the local Technical College and together they would move into buildings on a brand new campus. This structural change was in action all over the country, a rationalising of resources funding and a completely different qualifications structure. By the September of 1978 'upheaval' was in full flow. The art college staff were under new management, who were determined to make radical change as speedily as they could. Emotionally and intellectually my colleagues were either in absolute despair and/or disbelief.
At that time, my wife and I had two preschool aged sons and had recently moved into a new house… planning to live there for a number of years. My wife's parents had moved London to a village in Somerset. We determined that I would look for an appropriate post to apply for in Somerset. In October, I found a post in Bridgwater, Somerset to apply for – Head of Visual & Performing Arts at Bridgwater College. I applied for it and was short listed to attend an interview.  I secured the job and took up the post in January 1987 having moved into a former farm house, built in the 15th century.
The job turned out to be another culture shock. The changes that were occurring in West Sussex were going full throttle in Somerset. Funding sources were such that colleges were then in full competition with each other to grow in numbers ('bums on seats'). The mantra was to be 'efficient-effective-economic'. My main task was to develop a full time course in Art & Design, one which would feed students into the former County Art & Design College. 3 weeks into taking up post, my line manager and I went to a scheduled meeting with the art department senior manager at  the other college. We were told, in no uncertain terms, that he would not support the development of a F/T course at Bridgwater College. As a consequence, I was totally rudderless in terms of what I had been appointed to do. My family circumstances were such that we were then living in what we regarded as our lifetime home and we hadn't even settled in.
At the time of my arrival, the college was running what it called its own self validating F/T art course. There were 6 students on the course, and in my view delivered a poorly conceived curriculum.
For the next 7 years, I managed to invent several courses that didn't exist anywhere else but delivered experiences that led to significant numbers progressing onto specialist university courses each year. 
As part of a massive expansion plan, In 1995 I was told I was required to write and submit 2 F/T courses for validation by a new a national awarding body. I wrote both submissions on my own and both were accepted as exemplar courses.
By the start of the Autumn term I had sufficient applications to have healthy student cohorts for both course. By this time, there were 160 F/T students spread across 6 programmes of study.
I was exhausted, not sleeping well and pretty much disconnected from my family.
On the second day of term in January 1996, I metamorphosed into what felt like a brick wall in the morning. I had to go home. Looking back, I don't think that was a safe thing to do. Halfway home, it turned out that I had 2 flat tires. I eventually got home with help from a garage member of staff. That day turned out to be my last day of teaching.
It was a physical breakdown. I was signed off work by my GP and spent what seemed like months doing very little but sleeping a lot.
Six months later, my self esteem was still intact and I was much recovered physically. However, I had agreed with my GP to go enter a process that eventually led to me officially retiring from teaching at the end of August that year.
I was nearing the time when I would be declared fit for work by my Doctor. Our sons were still attending  school and we had a substantial mortgage debt. I needed to find a job.
The first job I found that I felt suited to was a Press, Publicity and Promotions Officer in a college marketing department… where, of all places, at Bridgwater College.  I applied and was short listed. On the day of the interview, the schedule involved one formal interview with the Principal. At the end of the day, I had a second formal interview, at the end of that I was offered the job on a 6 month temporary basis.
When I started the job… there were only 3 other staff in the department, one of which was P/T. 6 months on, the job was made F/T, and a year later, I was promoted to the same level of management I had been on when I was teaching.
12 years later, the marketing team had11 staff in it, I had established our own in-house design team (the first in any of the 400 colleges in England). We had won several prestigious national design awards. The college had been designated Outstanding and raked in the top 3 colleges in the country. AND… I was getting itchy feet. I wanted a new challenge.
2007
Early that year I began to wonder if I might start my own marketing business. In February I was invited to a lunchtime meeting at the premises of company that provided support for college marketing events. They offered me a F/T post as their in-house marketing expert, on the same salary as I was already on.
Thinking it might provide a sound stepping stone to running my own business. So I accepted the offer but postponed the start date until after my booked summer holiday.
By the end of the first week – another culture shock –  it dawned on me that the experience was going to be about 'how not to run a business'. Although the annual turnover for the business looked healthy, systems, procedures and accountability were non-existent. It seemed to me that before embarking on any new marketing strategies, the business seriously need to get its own house in order.
2008 arrived with much improved internal business structures. then the market crash happened and the first business sector to almost immediately come to a standstill was the housing market. 80%+ of the turnover of the business I was working in was from Estate Agents. That work and many of the projected and planned for jobs came to an abrupt stop.
We had to diversify and act very quickly if we had any chance of saving the business. I moved to working part time such that I could look for work elsewhere. The time I spent on the premises was almost 100% concerned with organising behaviours such that the priority was to drum up work from what were largely previously untapped sectors.
The short story is, the business scraped through and survived the crash. I stayed until August that year, having saved enough money to theoretically set up my own business. 
A week after leaving, I received a call inviting me to work as the Interim Head of Marketing at the college regarded as Bridgwater College's biggest competitor. The offer was for 3 months… it turned into 6 months.
I was able to save more funds towards starting my own business during that time. A couple of months later my eldest son successfully completed a BA degree in graphic design. We agreed to work together.
During the next 7 years we successfully worked with 100+ clients, such that if we drive anywhere within a 20 miles of where we live, we are almost guaranteed to see an example of the work we did in use on a vehicle, a road sign or on a building etc.
By 2014 I was experiencing mobility issues and was diagnosed with Parkinson's Disease. We gradually wound down the business my son found F/T employment and the mortgage was paid. I was receiving a Teacher's Pension by then too. So we could survive without me needing to work for payment.
2014
I was 60 years old in this year. I was in a position where, within reason, I could spend my days working on what I wanted to.
Most years since graduating I had made a small number of paintings and drawings… some were sold, others appeared in group exhibitions etc. I had frequently wondered if I might one day become a full time artist.
In 1997 I began a collaborative project that continues to this day. The project led to making 100s of works, several of which won prestigious awards. In 2013, 80 of these works appeared in an exhibition in Worthing, West Sussex. A series of collaborative paintings were made after the exhibition – these led to the making of a number of large scale print-painings, several of which were gifted to education settings in Somerset and West Sussex.  The collaboration also led to the making of 'artist' books.
By 2014, in addition to having been diagnosed with Parkinson's Disease, I had various fomrs of arthritis. My hands and wrists became painful and insensitive, such that working with brushes and pencils became awkward.
I decided to teach myself how to use image manipulation software via my iPad  and personal computer. From my 60th birthday through to today I have spent around 8 hours most days (sometimes 7 days a week) making digital paintings. I think it fair to say that it took me 4 years to arrive at a way of working that I was happy with.
Since I started on this journey, I have made well over 100 works. Each one capable of being printed as big as a billboard poster. I have frequently sold works via exhibitions and online galleries. I have made and printed 5 portfolio books – also available to view online. Many works have been shared via Social Media platforms and I have attracted a substantial number of followers. I have had press coverage in the UK and US. 
My work is broad in its themes and includes a large number of 'political' works. In October of this year, I submitted a number of works to an open-call exhibition to be held in Washington DC. There were 600 entries in total, submitted by 192 artists. 35 works were selected to be in the exhibition.  3 of these were mine and one of those won the competition.
This is a copy of  some introductory text on  a web page where my 5 books can be viewed:
'I am a UK based artist – my work is multi-layered in construction and meaning. I make artworks by importing pictorial content into image manipulating software, the compositions are then constructed, developed, and finessed digitally. I often utilize elements taken from classic 'Old Master' paintings.
I fuse images from the history of art with contemporary topics – mixing and merging the iconic and the cultural to create fresh narratives. I quote from the art of the past so as to reinterpret a way of seeing and thinking that I associate with a disparate range of art heroes. My artworks are, in part, reverential and referential in their intent, they are not just appropriated/copied from historic masterworks. My imitation is a sincere form of flattery. In addition to explicit references, some may find humour in my alterations. By leaving out familiar elements or adding in new ones to known works, or by reconfiguring components within them, each work may be read as a visual commentary.'
Twitter: https://twitter.com/ColdwellContact
Also read How I became a Freelance Artist
Gordon Coldwell's Career Story on Becoming an Art Teacher