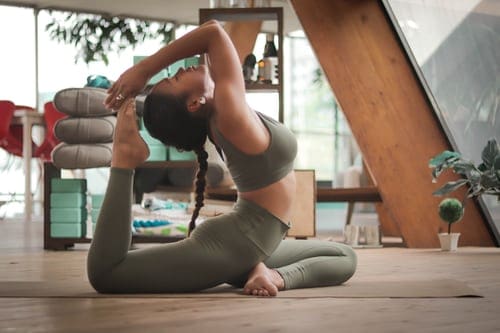 Whether you're a budding Yoga Instructor or have a decent amount of experience in teaching Yoga, a Yoga Instructors Experience Certificate is the essential document that defines all your knowledge and expertise in a single piece of paper (maybe two). An experience certificate can be issued by your current or past employer, or also from the Yoga School from where you learned Yoga. It certifies that you have served the institution for the mentioned amount of time.
Purpose of Experience Certificate
When you apply for a new organization or are selected for the job, your new employer may ask for an experience certificate as a part of their hiring process. Sometimes the applicants mention exaggerated experience in their resume but actually don't have that much experience. An experience certificate thus validates the experience of an applicant before they join the potential employer. Therefore, your current employer would ask for an experience certificate provided by your previous employer to cross-check the experience mentioned on your resume or CV.
Significance of Experience Certificate
An experience certificate is not only useful when you're applying for a new job, but it's always useful for better job prospects and even during your visa processing. If you're going abroad for a job, then your Yoga Instructors Experience Certificate will act as an important document to make the process smoother. Your Yoga Instructors Experience Certificate also acts as an important document for future references and backs up your CV for a job search in the future as well.
This Experience Certificate includes many important details, including your name and designation. Few details which should be a part of your Yoga Instructors Experience Certificate are:
It must include the time period for which you have served the organization/ institution.
It may state your dedication towards your job and dutifulness for your responsibilities.
It should mention the designation you held in the organization.
It also states about your conduct during your job tenure.
Any other mention or remarks by your employer can also be included in the certificate.
Few more points that a Yoga Instructors Experience Certificate should mention are – nature of work, how you benefited the organization with your knowledge and skills, or how hard-working or dedicated you were in your work. An employer is supposed to provide a duly drafted Experience Certificate in the employee's latest format while they are leaving the organization.
If you're smoothly leaving your current institution, then you shouldn't face any problem getting the Experience Certificate from your current employer. You can request the experience certificate while submitting your resignation letter to your current organization. However, if your reporting manager doesn't issue an experience certificate upon request, then you can forward a written request regarding the same.
Like any other official certificate, the format of an Experience Certificate is also very imperative. It's valid proof of your experience and should be well-drafted in a formal looking lay-out. This makes the experience certificate look professional and helps to impress potential employers. The Experience Certificate for Yoga Instructor should be on the official letterhead of the company. An Experience Certificate printed on the official letterhead of a company looks more authentic and gives the right impression. To help you draft a professional-looking Yoga Instructors Experience Certificate, we are sharing the format below. You can fill in the respective details and make minor changes (if required) to use it as per your requirement.
To,
Name of the person:_____________
Address:______________
Date:________
To Whomsoever It May Concern:
This is to certify that  [ employee name ] was working as a [ employee title ]  at [ institution name ] as "Yoga Instructor" from [ joining date ] to [ last working date ].
During this period, his services were found to be satisfactory in carrying out the job responsibilities. Work Responsibilities included:
Teach Yoga activity to individual or groups at [institution name]
Explain and demonstrates the use of pranayama
Explain the principles, techniques, and methods of movement related to body, hands, and feet to perform the required asanas
Observe the students during practice to detect mistakes and rectify the postures, etc
May organize and conduct Yoga workshops.
Conduct one on one training with students to enhance their personal performance goals.  
Explain and ensure the safety rules and regulations
We wish him/her all the best for his/her future endeavors
[ Employer name ]
[ Employer position ]
[ Organization sign and stamp ]
Also read Training Instructor Experience Certificate
Yoga Instructors Experience Certificate Sample