Introduction 
Think of a coffee company and Starbucks doesn't come to mind? That's impossible! Over the years, the business has globally popularised and served its coffee to consumers who experience it as a wonderful beverage. However, the history of Starbucks wasn't smooth sailing!. Starbucks, a global chain of coffeehouses, began its journey from the city of Seattle, Washington. It was founded by Jerry Baldwin, Gordon Bowker, and Zev Siegl. However, the man who took this to a global level was Howard Schultz. Today, Starbucks' worth is more than a hundred billion dollars. It wasn't an easy journey to reach the top of the cafe market. It did go through several amendments and changes before becoming a globally recognized business. But how did this journey begin?. Let us know 'When Was Starbucks Founded?'.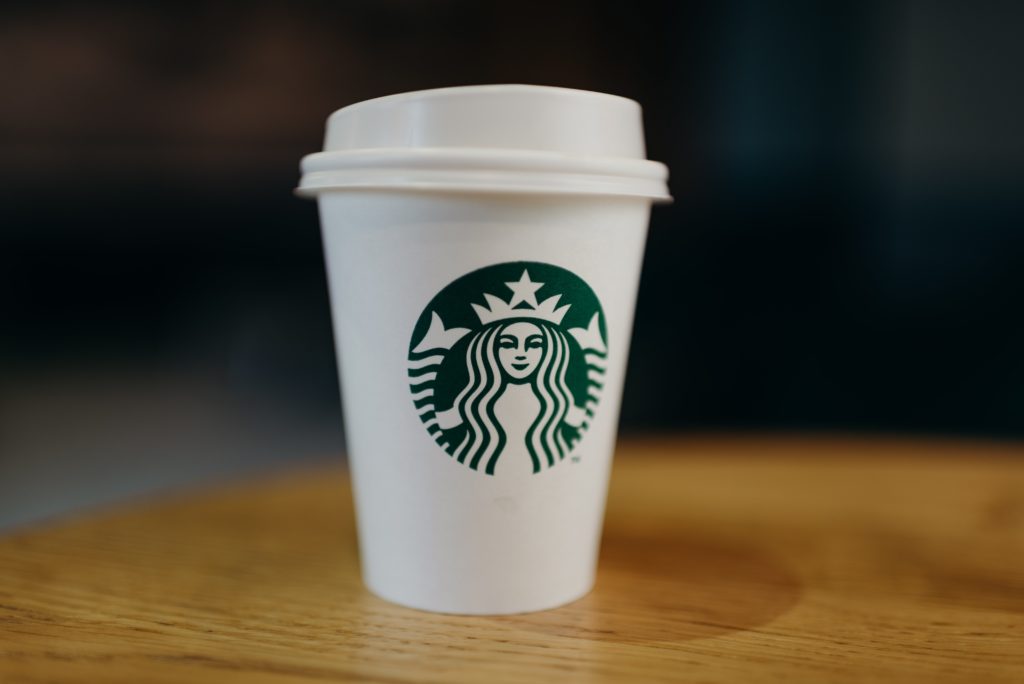 When Was Starbucks Founded?
How did it all start? (1962- 1971)
Starbucks started its journey when America was still unaware of the beauty that coffee holds. At that time, coffee was something made at home or diners using coffee beans. 
Gordon Bowker, a student from the University of San Francisco, happened to try Cappuccino while travelling in Rome. The taste had captured his interest. He had never tasted anything like this before. On his return to America, he left the University and moved back to his hometown Seattle. He was so intrigued by coffee at that time that he would often find himself going to a coffee shop in Vancouver which sold coffee beans. 
His experience and admiration for coffee led him to come up with the idea of opening his own coffee shop with two of his friends and fellow students of the University of San Francisco, Zev Siegl and Jerry Baldwin.
The gathering of knowledge (1970)
The dream of starting up a coffee shop was set in the minds of these three young fellows. However, they realised that they still don't have enough knowledge about the item. To learn more about the commodity they found themselves visiting Peet's coffee. 
Under the mentorship of Alfred Peet, the owner of Peet's cafe, three of them learned everything about roasting and trading with European coffee. In the year 1971, they were finally able to open their first shop in Seattle which traded in coffee, tea, and spices.
The arrival of Schultz
Howard Schultz was not someone who started Starbucks but he was the one who made it a globally recognized coffee chain. Schultz came from a very humble background. It was hard for him to manage his college and finances. He took loans, worked as a bartender, and even sold his blood to gather money. 
Finally, all of his hard work paid off. He graduated and got an opportunity to work in the sales program of Xerox company.
Schultz's entry into Starbucks
Within a few years, Howard Schultz became a successful salesman. Everything was going well for him but he wasn't satisfied. He wanted to try something new. His craving for trying something exciting led him to work with Hammar plast. It seemed like he was living his best life, however, it still didn't satisfy him enough. 
In 1981, Schultz happened to encounter Starbucks when he noticed the company's retailer placing a very large order for a coffee maker. It intrigued him as the ordering of products from Starbucks was even larger than Macy's which was one of the largest apartment stores. At that time, Starbucks had just managed to open four branches. 
He travelled to Seattle and visited the Starbucks store which is located in the Pike Place market. He noticed that the shop sold coffee and gave out samples to test. He was amazed by tasting the sample. He said in one of his interviews that he felt as if he found a home. 
He contacted Jerry Baldwin, one of the founders of Starbucks in hopes of getting a job in the company. It was quite a risky step to take as he was doing great in his career. His close ones were confused about him leaving such a well-settled job to join hands with a small company. On one hand, where it was an adventurous step from Schultz, the two founders,  Bowker and Siegl, on the other hand, were quite sceptical at employing such a high-profile person. 
With two of the partners disproving the idea of employing him, it was hard for him to get in. After a year, Baldwin and Bowker invited Schultz to meet their silent partner Steve Donovan. Hope sparked in Schultz's heart about getting hired by the company, however, it dissipated into thin air when he didn't receive any positive response. 
He was disheartened but didn't lose hope. He contacted Jerry Baldwin again and tried his best to convince him. His convincing worked and he finally got the job.
The idea of making coffee
After working for a year under Starbucks, Schultz was provided with an opportunity to travel to Milan, Italy, for a houseware show. His trip made him experience a whole new side of coffee. Italy's way of perceiving coffee was nothing like America. There were cafes on every street of Italy which serve coffee. He never experienced this in America. The feeling of relaxing in a cafe while the barista uses his techniques to serve you an amazing coffee was a delight. 
The time that he spent in the Italian cafe made him realize that even though Starbucks sells high-quality coffee beans, it lacks serving ready-made coffee to customers. Seeing such a difference in coffee consumption, he realized that Americans treated coffee as something to be homemade. He thought that selling coffee directly to the consumers in the cups might be a great idea and with that thought, he flew back to Seattle. 
When he proposed this idea to his bosses they weren't that happy with it. They believed that Starbucks was a coffee shop that sold coffee beans. 
In 1984, Starbucks bought Pete's, however, it didn't make much profit and they had to face huge losses in the business. After years of trying, Schultz somehow managed to convince the owners to start a shop that serves coffee. It seems that the owners still weren't keen on this idea that's why despite doing a somewhat good business they didn't really encourage or expand it.
Hard days!
With no one appreciating his vision of making Starbucks a coffee-serving bar, he found himself getting frustrated. His frustration finally led him to leave Starbucks and start his own company named Il Giornale. Il Giornale is a French word that means newspapers. He found his support in the form of his ex-bosses, that is Starbucks.
Even though he had set out to start up a new company, there was still a huge hurdle waiting for him and that was investors. He worked hard in convincing investors to invest in his business. It was tough work as many were not very keen on the idea.
In 1986, he was finally able to start his own store. It was a bit difficult to gain customers in the beginning. The shop was totally italicized which didn't sit well with Americans. They ultimately had to change it. Apart from this, many people thought the coffee made by them was too strong. It took time for them to get used to the taste and enjoy it. 
In the beginning months, Schultz still found it hard to make the ends meet. He was suffering financially. To get more funds, he finally made a pitch to Herman Sarkowsky, Sam Stroum, and Jack Benoroya who ended up investing seven hundred and fifty thousand dollars together. 
The downfall of Starbucks
When Schultz's business finally seemed to get on the right track, Starbucks, on the other side, was going through a hard time. The owners were planning on selling it. Schultz thought it was a great opportunity to get Starbucks under his name, however, he faced an issue. He didn't have enough money.
He needed 3.8 million dollars to buy Starbucks. He gained the trust of investors with his successful venture in Il Giornale and was able to gather 3.8 million dollars. He finally bought Starbucks on the 18th of August, 1987. 
Expansion of Starbucks
In 1992, the company went public. By 1996, it had successfully opened branches in two foreign countries, Japan and Singapore. 
Schultz stepped down from his CEO role and became the executive chairman of Starbucks in 2000. 
However, in 2007, there came another financial issue. Consumers began backing away from Starbucks as they found it too pricey. Helpless from the loss, Starbucks had to bring Schultz back. He stepped up again as CEO and his first step was to correct this issue by focusing more on customer experience. 
He realised that the authenticity of Starbucks was gone due to using coffee machines and other gadgets. Hence, he made sure to reverse things back to the old ways. He even took the step of closing his shops in the afternoons so that baristas could be properly trained during that time. 
His idea worked well and within a few years, the company again can see a rise in profits. Since then they haven't looked back. 
Timeline of events
| | |
| --- | --- |
| YEAR | EVENTS |
| 1962 | Gordon Bowker visited Rome and tasted cappuccino. |
| 1970 | Bowker, Siegl, and Baldwin mentored under Alfred Peet |
| 1971 | The first store of Starbucks in Seattle was opened |
| 1975 | Howard Schultz graduated and got a job at xerox company as a salesman  |
| 1979 | General manager of Hammerplast |
| 1981 | Starbucks was noticed by Schultz.He visited the Starbucks of Seattle. |
| 1982 | Starbucks hired Schultz. |
| 1983 | Schultz got an opportunity to visit Milan.Got the idea of making and selling coffee in Starbucks. |
| 1984 | He convinced Starbucks in setting up a coffee bar.Even after earning well, the idea was not encouraged. |
| 1985 | Schultz left Starbucks and started Il Giornale. |
| 1986 | Schultz opened the first store of Il Giornale. |
| 1987 | Schultz bought Starbucks at 3.8 million. |
| 2000 | Schultz stepped down from the CEO position and became executive chairman of Starbucks |
| 2007 | Stepped up again as CEO |
| 2017 | Schultz stepped down from the CEO position again and became a director of Starbucks. |
| Currently (2021) | Kevin Johnson is the present CEO. |
Conclusion 
Starbucks, a multi-billion dollar company has an interesting story behind it. What started as a dream of selling coffee beans in Seattle has become the world's largest coffee consuming chain. Starbucks is a company that holds a strong belief in customer experience. Over the years, they have reversed the cycle of preparing coffee in old methods which almost were replaced by machines in the early 2000s. 
They even promoted innovation in coffee and its methods, so that in the future, these beverages can bring something new to the menu. Not just that, presently, as many people are switching from sugar to non-sugar beverages, the coffee chain is trying to introduce and promote more of such non-sugar beverages. 
The sales of Starbucks are increasing day by day. As of now, the company also has a huge monastery under it which serves as a tourist place for coffee enthusiasts. Presently, it acquired more than fifty percent of the cafe market. Who knew a small coffee shop started by three friends would transform into such a big business. 
Frequently Asked Questions
Is Schultz still the CEO of Starbucks?
No. Presently, Schultz is not the Ceo of Starbucks. In 2017, he stepped down and his position was given to Kevin Johnson, who was previously the president and chief operating officer of the company.
Why did Starbucks close its coffeehouse in the imperial palace of China?
This is probably one of the biggest controversies Starbucks faced in China. It began when Starbucks opened its coffeehouse in Beijing's Forbidden City. It was not well accepted in China as it gave away the impression of invasion of foreign culture into ancient Chinese culture. The backlash made the company close its coffeehouse in Imperial palace.
Is Schultz still in Starbucks?
In 2017, Schultz stepped down from Ceo and took up his role as chairman. The Ceo position was given to Kevin Johnson. At present, Schultz holds the largest share of 3% in the company.
When Was Starbucks Founded?