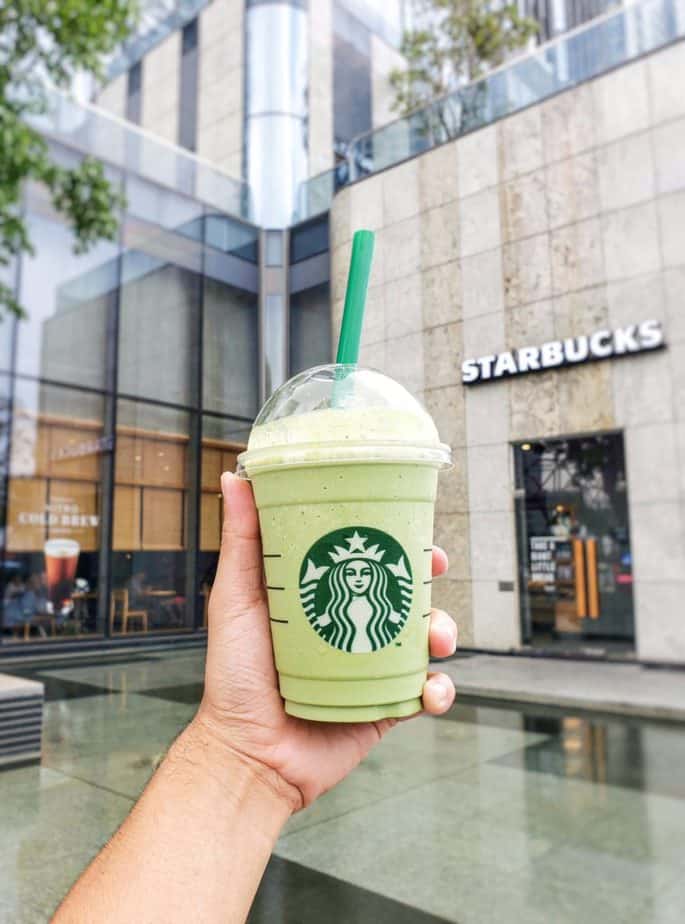 Starbucks Corporation, based in Seattle, Washington, is a global American coffeehouse and roastery company. Starbucks is often regarded as the leading example of the second wave of coffee culture in the world. being the world's largest coffeehouse business, the firm had 32,660 shops in 83 countries as of September 2020, with 16,637 owned by the company and 16,023 licensed. Hot and cold beverages, Frappuccino beverages, whole bean coffee, caffe latte, micro-ground instant coffee, pastries, full and loose-leaf teas, juices, espresso, and snacks are all available at Starbucks stores. Working in such a great company is a dream job for everyone and the first question that arises is how to get a job at Starbucks?
Working in a Starbucks is a dream for most people. Owing to the numerous perks and benefits such as health insurance, free meals, flexible work hours, and many more, that it offers to its employees, Starbucks is the first preferred choice of many people who are seeking employment. Getting employed in such a big MNC with such a rich history is like a dream come true for anyone. But getting a job at Starbucks is difficult because they hire less than 10% of the total job applicants they receive for both, part-time as well as permanent jobs. We will tell you more about what types of jobs are available in Starbucks and how to apply for a job in Starbucks.
Jobs Offered By Starbucks
Starbucks offers a variety of jobs in many different departments. Apart from working in a retail store, you can also work in its corporate and manufacturing department. Here are some of the types of jobs offered by Starbucks:
Working at a Starbucks retail store is unlike any other profession because every day, you create moments of connection with people that are visiting the store. From handcrafting all the exquisite mouth-watering beverages to supervising the overall working of the store, there are many types of jobs available in a retail store. It is the responsibility of all the people working in a retail business to provide excellent customer service and a really warm and friendly environment and cultivate a friendly environment with them. Some of the jobs available in a retail store are:
Barista
Shift Supervisor
Store Manager
District Manager
Assistant Store Manager
Skills Required:  a person working in a retail store must have excellent communication skills to have a smooth interaction with the customer. He must do his best to make the customer feel welcomed.
The people working in the corporate department in Starbucks do everything possible to help their retail stores. They make sure that the retail stores face no problems and function smoothly for the benefit of society. Their support center offers a lot of opportunities for people from all backgrounds of life. The corporate department consists of many types of jobs that include finance, research, and development. Some of the jobs that the corporate department offers are:
Legal 
Finance
Administrative Support
Research and Development
Human Resources
Marketing
Public Affairs
Skills Required: to get a corporate job in Starbucks, you need to have all the educational requirements that are required for that specific post. You must also have some prior experience in management or the corporate world.
Manufacturing and Distribution
The Starbucks Experience begins at their manufacturing facility, where the employees work with full-leaf tea, green coffee beans, and fresh juice ingredients right from the start. They try to keep a fast and smooth flow of products from supplier to customer to ensure freshness of all the products. Experts in packing, planning, roasting, maintenance, engineering, logistics, and warehouse management make up the devoted manufacturing and distributing team of Starbucks. Each employee is a part of the innovation and process optimization and helps to create and deliver the highest quality products. They also focus on continuous improvement and lean concepts
Skills Required: a person applying for a job in the manufacturing and distribution department must have the skills to plan strategically and effectively implement their plans to ensure that the stores get all the products as per their requirements.
Starbucks interns work directly with executives, attend career-enhancing seminars, and participate in customized local experiences.  These comprehensive internship opportunities comprise various vacancies and needs across several departments within the Starbucks Technology Center and Starbucks Support Center. Starbucks also collaborates with schools and institutions throughout the country to identify top talent.
Skills Required: an intern must have good leadership skills and must qualify the educational needs that are required for the internship. He must also have good teamwork skills and have a great knack to attain knowledge.
How To Apply For a Job At Starbucks
There are a lot of ways in which you can apply for a job at Starbucks. Some of how you can apply for a job in Starbucks are:
Visit the website of Starbucks 
On the internet, go to the Starbucks website and visit the Career Page. This is the best way of applying for a job at Starbucks. The best place to look for all of Starbucks' open positions is to find it on the careers page of the website of Starbucks. Stores and corporate offices are both good places to seek work as a Starbucks employee. In the search keywords column, make sure to indicate the type of job you're looking for. 
You can apply for one of seven jobs at a Starbucks retail shop: barista, store manager, shift supervisor, shift manager, assistant store manager, regional director store manager and district manager.
in its corporate department, Starbucks hires individuals for positions in public relations, human resources, marketing, legal, and a variety of other areas.
 LinkedIn is another way of applying for a job in Starbucks. Visit the LinkedIn page of Starbucks and search for all the available vacancies. Try to contact the recruiters that are hiring and send them an e-mail regarding your resume.
Visit a store and ask about any vacancy
You can walk into your local Starbucks store and enquire them about any available position in the store. If you want to take a job in a store, then this is the best way to apply because you get to be in direct personal with the employer.
Starbucks, like other large corporations, uses social media, particularly Twitter, to publicize job openings. They'll do this, in particular, to attract a large number of interesting applicants for intriguing corporate positions. To keep track of Starbucks, you can follow them on Twitter and check out their Tweets on a daily or weekly basis for all the latest information.
You may also follow Starbucks on Facebook and Instagram, but big-deal employment openings will be announced first on Twitter.
Apply Online for a job opening
once you've discovered the opportunities that you are interested in, fill up your application and send a resume along with it. it is necessary to provide your current address and your phone number in your basic contact details. you'll be asked questions regarding yourself, your work history, what makes the best candidate for this job, and what makes you stand out from the rest of the candidates. so be prepared to answer such questions and do all the necessary preparations for your interview. fill your application honestly because Starbucks will probably conduct a background check on you.
Tips to Make Sure That You Get A Job At Starbucks
Getting a job at Starbucks can be very difficult. But here are some tips that are helpful and will guide you in your interview and job application process:
Search about the history of the company
To learn more about the firm, try searching for the history of the company on the internet. It's crucial to learn everything there is to know about Starbucks. You can read both, old and recent Starbucks news stories, corporate press releases, interviews with the top-level management, or the CEO on the internet. Go to the website of Starbucks and try to gain as much knowledge as possible about the company.
Learn about the goals and values of Starbucks
Go through the mission statement of Starbucks that is available on their website. Take notes of the keywords and the values that the company follows and try to remember a couple of these terms. It would be great if you use them in any of the interviews you receive because it will highlight your interest in the company and leave a good impression on the interviewer. You can also tell the interviewer that how the core values of the company are applicable in your life too.
Describe your strengths and weaknesses
you'll be questioned about your strengths and weaknesses and makes you a strong candidate for this job, just like in any other interview. Prepare yourself for these questions ahead of time, since they will be surely asked. Starbucks gives immense importance to innovation and creativity. When employees come up with daring new ideas to improve Starbucks, the management of the company loves it. You can prove that you are a good leader by putting your time, efforts, and dedication into focusing on new methods to improve the company. Getting into this mindset can help you answer questions in interviews and applications about why leadership is essential, what your fundamental beliefs are, and how to improve the Starbucks product.
Answer the questions in a short and precise way
your answers should be relevant and up to the mark. when asked a question, answer it clearly and shortly rather than going off-topic. To allow the interviewer to address any follow-up questions, keep your responses to one or two minutes in length. you must be kind, specific, and precise.
Dress in casual business clothing
Dress in a way that conveys that you're taking this interview very seriously and that you are keen to get the job. this will impress the interviewer. Denim, torn clothes, and graphic t-shirts should all be avoided.  iron your clothes properly and avoid wearing wrinkled or soiled clothes
Ask queries from the interviewer
asking questions during an interview demonstrates that you've spent time studying about it. It also indicates that you are serious about working with the company and your time is worth asking and learning new things from a more experienced employee. You can ask questions regarding the job you are applying for, the perks that come with working in Starbucks, or any other additional benefits.
 Starbucks employees are frequently promoted from retail to corporate positions. if you prove that you are hardworking and dedicated after you acquire a job in a store, it is quite likely that you will be promoted to work incorporate. you can look for a   higher-level position that suits your lifestyle and interests after you gain some experience. You should also look into Starbucks' College Achievement Plan if you're a student. You might be eligible for financial assistance with your college tuition fee.
Conclusion
Starbucks is one of the oldest and most prominent restaurant franchises in the world. Apart from a handsome salary, Starbucks offers a lot of perks and benefits to its employees like paid time off, meals in the restaurant itself, scholarships for college students, etc. Owing to all these factors, getting a job at Starbucks is very difficult because a lot of people for a job at Starbucks but very actually get selected. But if you have all the necessary skills for the job and show a keen interest in getting their job, you will have a high chance of getting selected for the job. All you have to do is have an excellent resume and ace the interview, and you can be assured of a job at Starbucks.
Frequently Asked Questions
Is it difficult to get a job at Starbucks?
Starbucks is one of the most sought-after companies in the world and they have more than one million job applications each year. Out of all the applications, less than 10% of people are hired for part-time as well as permanent jobs. Getting a job at Starbucks can be quite difficult, but if you apply at the right time, have a good resume, and give an outstanding interview, then your chances of getting selected are very likely.
How can I apply for a job at Starbucks?
There are many ways in which you can apply for a job at Starbucks. the best way to apply for a job opening is to visit their website and go through the careers page. All the available jobs are posted on that page.
How to get a job at Starbucks?- Job Opportunities