Dressing appropriately for any occasion is a must especially if it's the beginning of something important for us. That's why dressing properly to an Orientation program is very important because that's not only a program to attend, that creates our very first formal impression in front of the whole authority. Lets know What To Wear To An Orientation?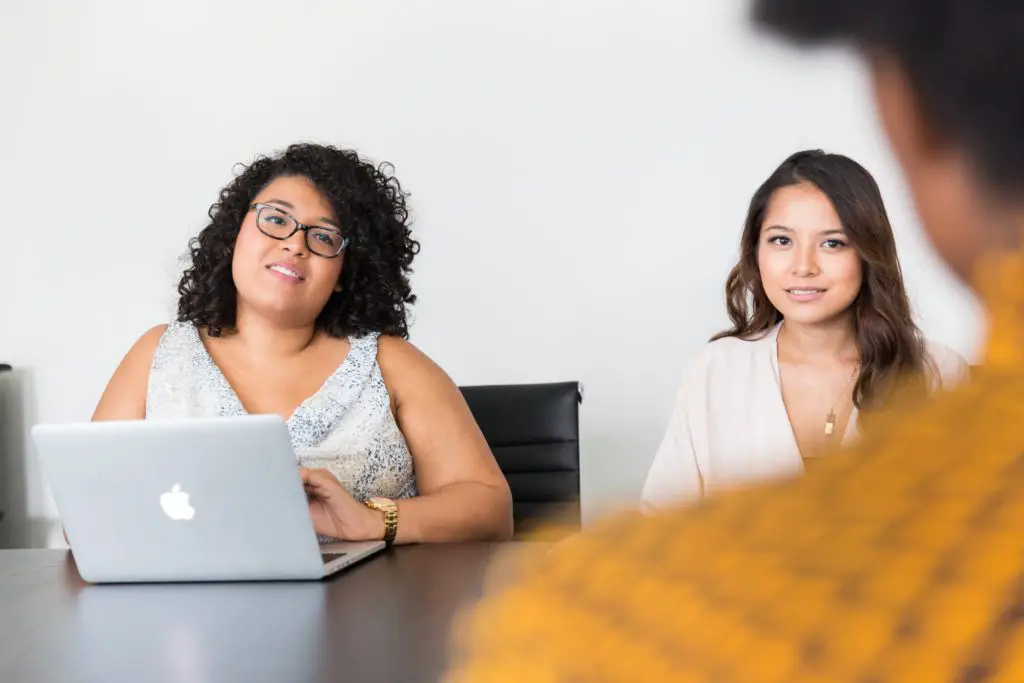 The question is what to wear to an Orientation program?
Well, an Orientation program can be of different types, it can be an Orientation for anything. We have to dress up according to the type of Orientation we are attending. The main idea is to keep it simple, classy, and most importantly comfortable and follow the dress code if there is one. Presume, there isn't a dress code then we have to just stick to the basic norms. For instance, if it's a business Orientation program, you can wear formals as a suit and a shirt underneath, paired with formal pants for men and a formal skirt with a shirt for women. Whereas if it's a College Orientation and there isn't a dress code or any uniform, then you can wear anything basic but comfortable as in a shirt paired with formal pants and you can also add a tie to enhance the look and women can wear casual dresses which are not too heavy or gorgeous but simple and classy or can even go for formal skirts. Few places also demand wearing traditional attires on the day of Orientation as sometimes Orientation program includes different forms of traditional rituals and thus men can wear Kurtas which are not too extravagant paired with jeans or traditional Pajamas and women can wear Salwar suits or Sarees for the occasion. It is very important to wear what is comfortable because you need to spend a lot of time there, and comfort is the key to having a fresh mind thus allowing yourself to take part in the program in a better way.
Proper colors
Another question that comes to mind while dressing for an Orientation is what colors can be worn. Well, for the starters as because Orientation can be held anywhere, indoors or outdoors and mostly because Orientation takes place during the day so the plan is to be ready for all situations. You can wear any light color for your orientation. Stereotypically, people usually go for white and black dressing up in formals for their look in such events such as a white shirt paired with black formal trousers or a skirt but it is not important to go for stereotypes always, you can also use any light color for creating a classy look for your orientation.  As for dresses, any bright color can be worn as well to draw the attention of those around you but keep in mind that it should not be too gorgeous, flashy, or colorful and should be simple and elegant. It's better to choose only any two colors for the whole look as that will maintain the elegance and gravity of the program thus giving you a perfect look for the event.
Cleanliness
An important thing to be kept in mind while dressing for an Orientation is cleanliness. Since you are making your first very impression so cleanliness is a must. You have to be extra careful about the clothes you are wearing. They should be neat and clean, properly ironed and your shoes should be properly polished or cleaned while attending the Orientation. However well you are dressed, no one likes an untidy look. So your cleanliness is a very important part of your look.
Footwear
Having decided on the outfit for an Orientation now comes in question what footwear to go for attending such an event. Well, as mentioned earlier, just like the outfit the footwear should be comfortable too. As because there can be some walking in an Orientation so you won't like it if you get tired or uncomfortable just at the very beginning of the event. Quite simply, with formal wear, formal shoes will be the perfect fit. For women though, Heels matching the color of their outfit will be perfect. Though, if women are wearing heels, it better be not too pointed or it may add to the discomfort of the person wearing it. The shoes should be clean and properly polished to look as much new as possible to add glamour to your look. As it is said, a proper outfit is incomplete without the right pair of shoes so keeping that in mind the shoes have to be up to the mark to create a proper look.
Accessories
Some questions also arise while talking about what to wear for an Orientation is how to accessorize your outfit during an Orientation. Well, for starters, there should not be too many accessories as it will spoil the formal nature of the event. A tie with formal or semi-formal wear is perfect and women can go for light earrings not too fancy and maybe a pendant as a necklace. A watch on the wrist is a good to go accessory for any such outfit in an Orientation for both men and women. It will not only look good with the outer whole look. The whole look can be accompanied with a purse or a small sling bag for women to carry everything they need or maybe a laptop bag if needed to carry certain documents or the laptop for any matter, nothing too vibrant, gorgeous, or unnecessarily big should be carried to an Orientation. 
Proper Socks
Adding to the tiny details to what to wear to an Orientation, a very important minute detail to add to your look for an Orientation is regarding socks. What socks to wear with shoes is as much important as what to wear to the event as a whole. Socks of any single color are good to go for such an event. The color should not be flashy and should match the outfit as a whole. The socks should be clean as well because they are visible too sometimes and thus ignoring them might cost your total look. The socks should not have any unnecessary patterns. Preferably white socks or black socks will go with any formal look. Any other monotonous color will also do depending on the color of the outfit the person is wearing.
Fragrance
Fragrance or the smell factor is a very important factor of any look. The Orientation program might require you to wear every part of your clothing properly but the look remains incomplete without proper fragrance to the outfit. You cannot look good and smell bad. So you have to use cologne or perfume of a good smell but remember to not use it too much as well because using too much perfume can be nauseating for the other people around you and create discomfort for many. If you do not want to use cologne or perfume for this risk of getting it too much on yourself, you can always have a nice bath just before getting ready for the event making you naturally fresh and getting rid of any bad smells coming from you.
Proper size
Another thing to add to the checklist to be wearing a proper outfit to orientation is to wear things in their proper sizes. Loose clothes destroy the look of a person as much as too tight clothes do. They are also very uncomfortable for the person wearing the outfit. So it is very important to make sure that the clothes are a perfect fit for the person wearing them. An Orientation requires you to be well dressed and thus you cannot risk wearing clothes of the improper size.
Makeup And Hair
Talking about the whole look for an Orientation, makeup is another factor that needs to be addressed for an Orientation look. Well, be the look formal or not so formal, the makeup should be light. Heavy makeup of any kind will not fit well with any kind of Orientation look. The question of hairstyles also comes up with the other parts of an Orientation look. 
Hair should be well combed and properly groomed for both men and women. Women can tie their hair in a single high or sleek ponytail or a bun for a formal look for the orientation. Men have to brush their hair neatly before going to an Orientation program to complete their look correctly.
Thus, to conclude it all, the main motto is to look good, classy, and confident during the Orientation and that can only be achieved by dressing well for the part. Proper dressing not only makes you look good but it also makes you feel confident and makes you stand out in a good way among the crowd thus helping you in the approaching days which again makes it really important for you to properly dress for an Orientation. The key is to keep your look simple, comfortable, and elegant as it is usually said, "Elegance is the key" and that usually does the trick.
What To Wear To An Orientation?