The sustenance of any business is determined by any individual or a group handling every facet of the financial engagements, the efficiency, and expertise to float a business excellently is what makes financial managers great assets to any firm. Let's Know What Is The Most Important Type Of Decision That A Financial Manager Makes?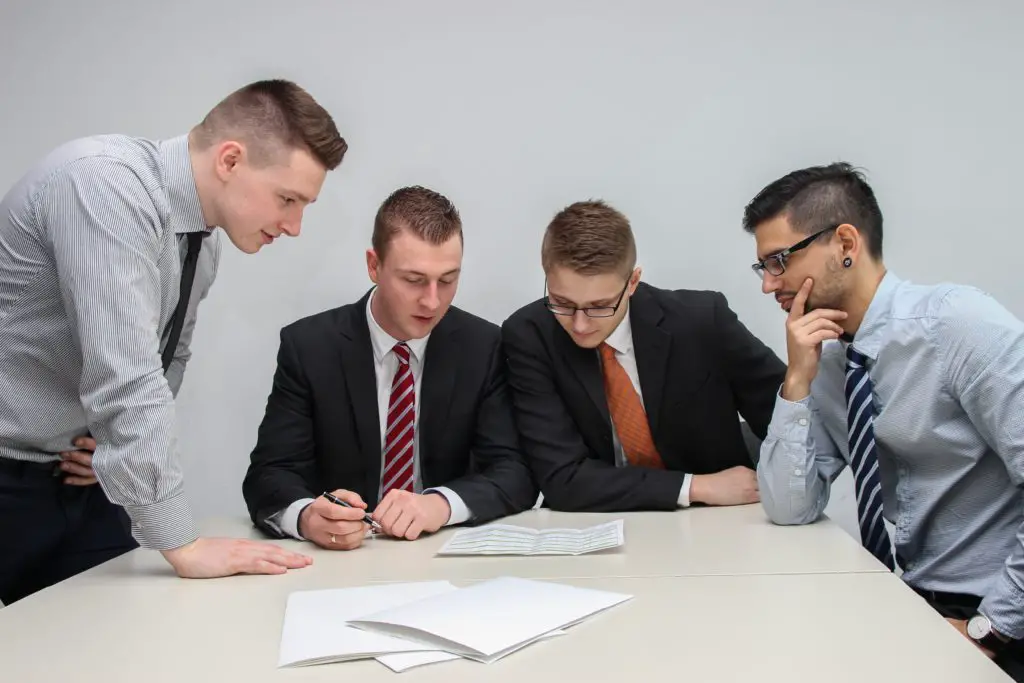 Their role is quite encompassing and the aim is to ensure that companies are void of liquidation and there is consistency in the inflow of cash.  Before we look at the significance of a financial manager in business, let's quickly expatiate on financial management and look at who a financial manager is.
What is financial management?
Financial management is simply defined as the well-detailed piloting of all financial-related activities which includes the acquisition of assets, day to day planning of monetary outflow in terms of investment, and proper management of the company assets to nullify a decrease in value
It is also shrewd decision making which most times can be risky but productive.  Financial management includes analyzing monetary data, raising of capital, development of projects, and also the provision of business records for future auditing. 
Having looked at what financial management is all about, let's briefly define a financial manager  
Roles of a financial manager
A financial manager can be defined as a specialized professional who is responsible for the financial health of an organization. That is, they are meted with the responsibility of meeting up to company profit goals and balancing the financial activities of a company.
 We can say that the role of a financial manager is defined as the financial responsibilities carried out by a professional in the field of finances of a particular organization or company.
Financial managers play a major role in actualizing the financial goals of a company. Their presence is very crucial in the running of any organization, as the goal of every business is profit-making, and without anyone to handle, foresee and balance the finances of that business, then such an organization is doomed for a downfall in revenues.
The roles of a financial manager cannot be underrated because they are very important in every business. The major role of a financial manager was previously narrowed only to monitoring a company's finance but with the modern age and advent of technological tools, they now play a more advanced function in any company.
 Functions of a financial manager 
Monitoring of company finances.
performing of data analysis.
advising senior managers on ideas to maximize profits and preparing financial statements.
supervising employees who are tasked with financial reports and budgeting.
reviewing company financial reports and seeking ways to reduce costs.
Help Management take financial decisions, etc.
Government financial managers must be experts in government appropriation, budgeting processes, etc.
However, the role of the Financial Managers in the decision-making process can be divided into four key areas: which are investment, financing, asset management, and dividend policy. Let's briefly look at them
1. Investment: they play a significant role in deciding the sum that is needed for putting resources into a business, they likewise proactively choose the ideal opportunity to make ventures, gauge the upsides and downsides while additionally make choices for the arrival of interest in benefits and not loss. 
They likewise do their most extreme best to fund-raise, build a financial arrangement and channel the spending carefully. 
2. Money: note that it is difficult to start or run a business without cash, finance is exceptionally critical in supporting any business or venture, this job is particularly played productively by financial managers. 
They delve into the market and raise finance with an overall created game plan. Intensifying the value of any firm and last cash-related decisions is one of their foremost priority. 
3. Asset management: they are accountable for creating, working, supporting, buying, and selling assets for evenhanded financial profits. Their job likewise includes overseeing individual and friend's assets smoothly. The need for organizations to appropriately deal with their assets without avoiding a fall in esteem is on the ascent and that is the reason the need for financial management is likewise rising. 
They help organizations track both their fixed asset which is obtained as long as possible and current assets which are immediately changed over to cash inside a short space of time.
4. Dividend policy: dividend policy is the policy a monetary supervisor applies in structuralizing payout to offshoots or partners, these installments should be possible step by step or at a later stage. There are four sorts of dividends policy and they are; 
• Regular dividend policy 
• Second unpredictable dividend policy 
• Third stable dividend policy 
• Zero dividend policy
Importance of financial management 
1. Procedure: each entrepreneur's greatest dread is loss of resources or business debasement, this idea influences the activities and choices of proprietors with regards to the venture, however financial management will invalidate this dread by aiding you in making methodologies on the best way to utilize your assets appropriately. 
2. Control: it guarantees that all offices keep up with their compactness, seeking after the drawn-out objectives and working with the accessible spending plan. 
3. Last say: they give entrepreneurs and people the stage to complete explicit and official conclusions with regards to costs and financial reports. 
4. Vision: it keeps up with the vision of the organization and assists with realizing it. Errors could sneak in and the organization would have to decide on the course of action, financial management makes this very simple to do.
Objectives of financial management 
Financial directors help their organizations from numerous points of view, both in info and yield. A portion of the objectives of financial managers incorporate; 
• Profit making: what is a business without profit? The goal of financial management is to guarantee benefits by the day's end, it is normal that a financial director guarantees that the organization's income is frequently better each month and the financial reports are consistently correct. 
• Tracking: they guarantee that the organization isn't out of assets for self-manageability and ventures. 
• Financial conventions: guarantee that the organization follow the guidelines expressed by any financial establishment and is bereft of wrongdoings while additionally guaranteeing that all employees comply with the set down rules 
• Negotiations: they exhort and potentially address the organization in haggling with planned partners and another financial firm
• Management: one massive role they play is to help cut the company clothe according to it its size; this means that it provides plans on how expenses will not surpass the available funds to avoid liquidation.
Financial management will also help you with budgeting which includes market risk, credit risk, operational risk, and also procedures.
Types of financial management 
1. Capital design: this is how to fund-raise for support or obtain a resource without being underwater or stretch the organization financially. 
2. Working capital management: they guarantee cash is accessible to easily run the organization which incorporates pay and acquisition of vital official needs. 
3. Capital planning: this is pointed toward recognizing the necessities of the organization to accomplish its present moment and long-haul objectives. It is the anticipation of the particular assets that ought to be tossed to create benefits for the organization. 
Most important type of decision that a Financial Manager Makes:
As a financial manager, the absolute best choices that can be made are;
1. Financial accountability 
2. General managing of the everyday exercises in the organization 
3. Monetary record reconciliations 
4. Financial analysis 
5. Further developing the wellbeing status of the organization and recommend pay-related ventures. 
6. Choice on the ideal capital design of the organization is important, how cash streams in and how it goes out. 
7. Set up a design to avoid debts.
Salary 
Statistics show that in 2019, financial managers acquire a middle salary of $129,890 and the normal salary range each year is assessed at $96,419, for salaries that are not exactly a year, the rate is $83.400 and 10yrs experience is $105,890. 
Frequently asked questions 
Are there benefits for financial managers? 
The appropriate response is yes and they incorporate work rebate, parental leave, disaster protection, worker help program, medical coverage, and incapacity protection
The role of financial management requires physical presence at all times, as daily transactions in the company can't be carried out without his vetting or input. Except in case of emergency, financial managers can't work from home.
What are the working hours and days?
The working days are from Monday to Friday and the time is slated for 8 am to 5 pm maximum.
Is there a qualification to be financial management?
Qualifications both in education and experience in the field are indeed important, they must have
• Bachelor's of Science in any accounting course
• Four years of work experience, and must possess at least an American institute of certified public accountants license to practice the profession.
What skills must a finance manager have?
1. Good communication skills
2. Great organizational skill
3. Bold decision making
4. Ability to take productive risk
What is the work environment?
Financial managers work in a conducive office where they can spend time analyzing data and their job role is full time and sometimes have to meet clients one on one for financial discussions.
What Is The Most Important Type Of Decision That A Financial Manager Makes?