Zara is a worldwide provider of fashionable clothing. As of now, they have over 2220 stores across the globe. This brand has earned its goodwill in the clothing sector and has now stepped up in the beauty sector. Recently, Zara has opened its first-ever ZARA Beauty store. We will discuss the employee dress code as per 2021 here. Let's know more about Dress Code For Zara's Employees 2021.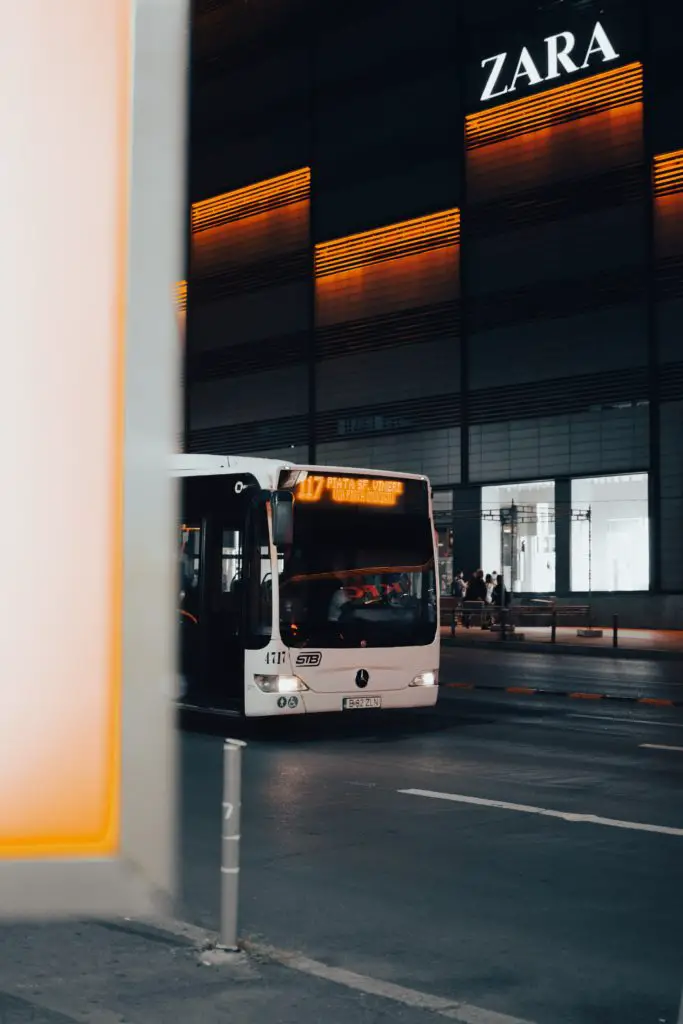 Since employees are the identity of the company, they should look presentable and neat, and clean. The company demands the employee look professional during working hours. That's the reason, Zara provides its employees with uniforms. 
About ZARA:
Zara is one of the topmost Spanish apparel retailers founded in 1975 by Amancio Ortega and Rosalia Mera. The first Zara store was based out of A Coruña, Galicia, Spain. Belonging to Inditex, the world's largest fashion group Zara works with the mission to "give customers what they want, and get it to them faster than anyone else." The customers are considered the heart of this brand, so for them, the company creates ample newly designed products every year. According to the culture and demand in each country, Zara serves its customers keeping in mind the same.
What do Zara employees wear?
All the employees must look fashionable, so to define the idea of Zara. The employees of Zara have been given a simple but stylish uniform. The uniform of employees for the year 2021 is a grey-buttoned shirt with pants and a white Zara t-shirt. Though, as per season the uniform changes but the color usually remains black and white. Zara provides the employees with uniforms on the first day, but for that day Zara expects employees to wear black attire. The uniform is quite comfortable and easy to go with daily routine work at the retail store of Zara.
Apart from providing the whole attire, Zara provides the employees with shoes too. Though the company allows multiple piercings, colored hair, and tattoos a corporate look is essential too. With changing time and style, the uniform of staff also changes according to style. Each time they come up with a new uniform idea for their employees. But with the professional outfit, Zara demands employees to be motivational, passionate, and hardworking.
For further insight, you can always visit the official website of Zara for the latest updates and keep in touch with the classy trends. 
Benefits of working at Zara: 
The leading style brand in the world aims to satisfy its customer while keeping the needs of its employees in mind. Besides, staying up to date with fashion trends, Zara provides employees with benefits. The employees at Zara are lucky to have various benefits including the following: 
Full-time employees at Zara receive 25% off on regular-priced products and part-time employees or interns are given 10% off on products. 
Dental insurance
Health insurance
Vision insurance
401k plan
Paid Time off
Travel Concierge
Maternity and Paternity Leaves
Professional Training
What do they expect from employees?
It is obvious that working for an international fashion brand, you need to have basic knowledge of the latest trend and fashion. Zara welcomes both freshers and experienced employees. The company expects few things both from experienced and inexperienced employees. Zara is looking forward to hiring people who:
Are passionate, and dedicated to their assigned role. 
He/she must have fundamental values such as teamwork, diversity, and commitment towards their work. 
Have a helping attitude.
They should be enthusiastic and easy to go with nature.
Have a required set of skills with basic knowledge of the company and its product. 
How much do employees get paid at Zara?
The employees at Zara are paid a good amount, at an average employee is paid around $9 per hour. According to the job roles, your pay scale at Zara differs. Say a sales associate is paid $14 on average and a floor supervisor earns $ 13 on average. Even the salary of a sales assistant ranges between $ 12- $ 15 per hour plus an additional dollar per hour. The pay scale at Zara is defined according to the job role and skill set.
How do they hire?
Zara follows the pattern of structural interviewing, that is the employee needs to clear multiple interviews to get a good position at Zara's retail store. With innovation in the field of clothes and beauty lines, the need for employees in Zara is increasing. Having a retail store in 88 countries, Zara creates an employment opportunity for many young adults. 
However, The hiring process at the company begins as soon as there is a vacancy at the company. Just like you apply at every other company, you have to follow the same procedure here also. The steps are given below:
First of all, you need to apply for the available job profile. You can do it online by browsing the job vacancy at Zara- Careers. 
The next step is to create your profile to know where the company needs employees. 
Once your profile is shortlisted you will be called for an interview. For an interview, you must carry all the necessary documents as in your resume.
At the first interview, the recruiters will judge whether you are capable of doing the job at Zara or not.  Do remember to dress up nicely, in a decent manner for an interview. 
At Zara, the interviewers prefer that a candidate should be wearing business attire or casual- business attire. 
After the interview, you have to wait for some time as the recruiters will evaluate and then make any decision of hiring you or not. So, be patient and wait for a word from the company. If even after 10 days you don't hear a word from them, then you might politely ask them for the result of the interview. 
Interview at Zara: 
A candidate must not be afraid of the interview at Zara as it is easy and quick. You just need to be confident and answer all the questions reasonably. The answers to each question reflect your communication skills.
So here are some questions asked at Zara:
What are your prior experiences?
Tell me something about yourself.
Why do you want to work at Zara?
Where did you hear about us?
You should answer all the questions as per your capability and prefer not to look for someone else's answers. 
Conclusion:
In a survey, it is found that Zara and its employees strictly follow the norms of the dress code. Even the employees find the black uniform easy to go casual wear and is quite comfortable. Zara employees are provided with perfect uniforms, so you need not worry daily about what to wear. Rightly said "Dress for success", so dress appropriately when working. 
Dress Code For Zara's Employees 2021- Know More