A person who works for a superior person and handles work like, making appointments, carrying out administrative tasks, handling documents, and managing routine are known as a secretary. The short form that is used for secretary is sec. A secretary is a well-paid job. You can learn a lot from being a secretary. Let us know about what is another name for secretary.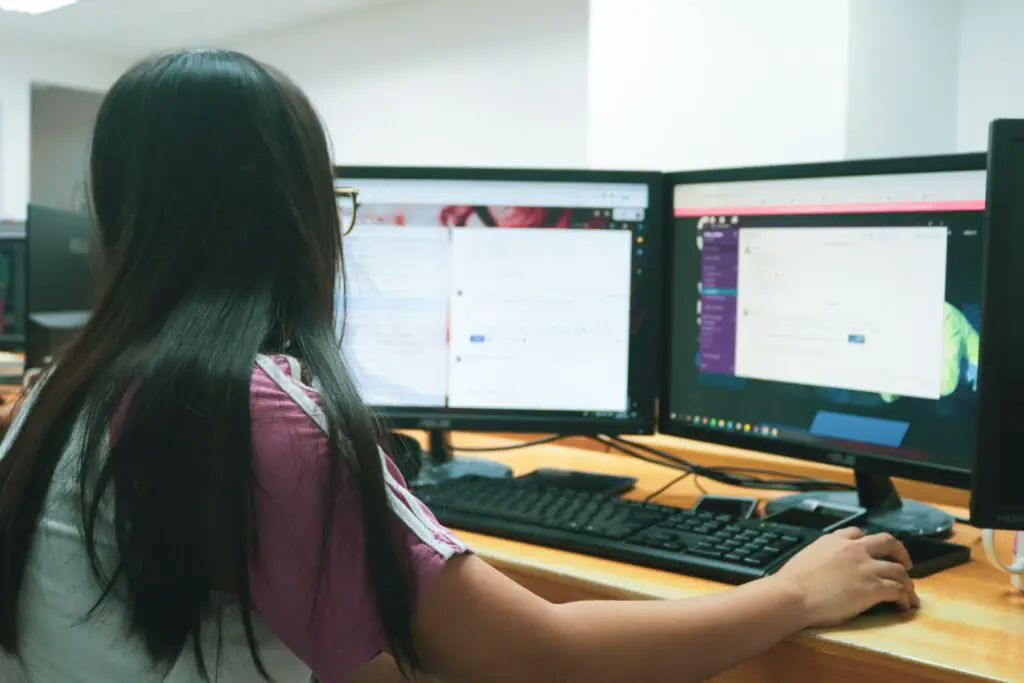 As you know, you can use many names for a secretary, for example, clerk, personal assistant, chancellor, executive secretary, administrator, assistant, scribe, cabinet member, etc. but the most common name used after secretary is an assistant. People mostly use secretary or another name which is an assistant, at the workplace. It all depends on the person, and which name they want to use for the secretary; there are no restrictions on it. 
Requirements to Be a Secretary 
The candidates must have a high school degree or equivalent degree in office technology, office administration, secretarial science, or another degree that covers the education of disciplines of business. Secretary must-have skills like basic use of computers, business technologies, software, and oral and written communication. On-job training will be provided by the companies to train candidates, so there is no need for experience at the entry level. Candidates who have experience in this field are more prioritized. 
Being a secretary is not easy at all. They have to handle many duties for a superior person. A secretary should stay with the superior person and must fulfill their duties on time. Following are the duties a secretary must fulfill:
Managing Meetings.
Handling files and important documents.
Answering calls and responding to texts for the superior person.
Database Management.
Greeting clients.
Another Name for Secretary
You can use a lot of other names for secretary; it all depends on the preference of the workplace. In the United States, another name used for a secretary is an assistant. In most companies, people prefer to use a secretary.  It is your choice whether you want to use a secretary or an assistant.
Types of secretary
Let's talk about different types of secretary and their duties, which candidates can choose for employment as an associate.
Office Secretary: An Office secretary must work with different office equipment. They should have basic skills like using a computer, creating spreadsheets, working on word and excel, and dealing with presentations.
Legal Secretary: Legal Secretaries are those who work with legal work, for example, working with a lawyer. Their duties are to answer calls and respond to texts, handling of important files, etc.
School Secretary: School Secretary mostly communicates with parents and deals with administrative tasks.
Personal Secretary: The main duty of a personal secretary is that you have to stay with the superior person all the time during your working hours. You have to receive calls for them, organize meetings and appointments, etc. The duties of a personal secretary are more than any other type of secretary.
Real Estate Secretary:  Duties you have to fulfill as a real estate secretary include that you have to manage meetings, editing real estate documents, reports of expenses, etc.
Medical Secretary: As a medical secretary, you have to look after the hospital and medical offices. You have to make appointments and manage patients' data. 
Church Secretary:  There are not many duties for a church secretary; you just have to manage the schedules and services provided at the church.
Unit Secretary: The unit secretary finds work in places like hospitals, schools, clinics, etc. You just need some communication skills to fulfill duties. 
Administrative Secretary: Administrative Secretary's main duty is to manage projects for the company and to look after electronic files. 
Executive Secretary: Executive secretaries have duties similar to administrative secretaries. 
Advantages and Disadvantages of a Secretary
| | |
| --- | --- |
| Advantages  | Disadvantages |
| Secretary earns a lot. | No time for friends and family. |
| They can do things without anyone's consent. | Too much burden of work. |
| Can travel anywhere because of business trips. | Increase in stress. |
| Have options to work with the team or alone.  | Spends most of their time traveling. |
Salary of Secretary
Different types of secretaries earn from $24 to $125,000. They are paid $15.60 per hour. $41,000 to $69,000 is the average salary of a secretary in the United States.
Conclusion
As you know, a secretary is a very hard earning job for people, but they also have many advantages and high-paid salaries for different types of secretaries. Many other names are being used for a secretary, but the most common name, used other than secretary is, an assistant. If you are thinking to be a secretary, you must go for it, if you are a hard-working person. 
Frequently Asked Questions
Q. Which type of secretary is paid the highest?
Answer: Principal Secretary makes the most money, earning $36,000 to $76,000 per year.
Q. Is a secretary a difficult job?
Answer: It is not a difficult job, but working hours are more than any other job, and you are busy all of the time. You can barely manage to spend time with friends and family.
Q. Do you need any experience to work as a high-paid secretary?
Answer: Yes, if you are looking for a high-paid secretary job then you need a little bit of experience in this field. Otherwise, there is no need for experience, for an entry-level secretary position.
What is another name for Secretary?