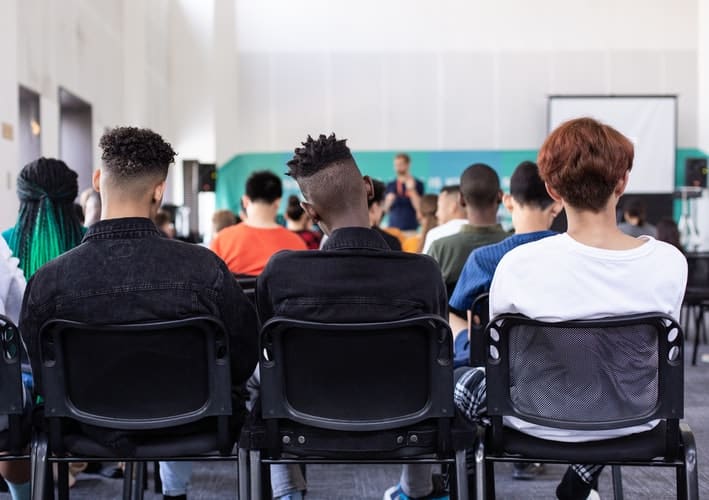 Do you feel that maybe pursuing a degree may be beneficial for you at this time around? Or that you feel that you may need an extra boost in your career for more financial income to come in? You may have wanted to follow what society expects you to be: get a high school diploma, study what you really want in a good college, earn your degree, and get a decent job. But opportunities don't always come knocking on your door. Generally, we are left on our own to seek it. Maybe acquiring knowledge that you can get a degree in two years would lighten you up? What I'm referring to is called an Associate of Arts degree.
What is an Associate of Arts degree?
The term 'Associate Degree' covers a wide range of specific careers. You can acquire certain degrees if you wish to gain insight into some essential skill, whether, in health care, tech innovating, or design many more. It is therefore classified into the Associate of Arts and Associate of Science. If you are more into English, Business, and other generally creative fields, you can consider pursuing an Associate of Arts Degree. On the other hand, If you're more interested in pursuing technical fields like engineering, chemistry, biology, you can consider pursuing an Associate of Arts in Science.
An Associate of Arts degree is a two-year undergraduate degree meaning it can translate to being your first or only degree in college, and it takes half-time of a Bachelor's to complete. Compared to postgraduate degrees, which include courses for Master's degree or Doctorate, Associate of Arts degree and Bachelor's degree are awarded to students upon completing their undergraduate studies. They are therefore referred to as undergraduate degrees.
What does an Associate of Arts degree good for?
The Associate of Arts degree is achieved and awarded to people who have completed courses mostly in the liberal arts. Some of these subjects include literature, psychology, languages, philosophy, art, history, and English. The AA degree is a broad, entry-level program that means that you need a high school diploma to get enrolled in the program. You will be allowed to take a variety of general education courses to prepare for your choice of bachelor's degree in the future. You will be provided with a good education that may help develop or boost your skills and help give you an advantage in building and enhancing a career foundation for you.
The Associate's Degree in Arts is a good step towards whether or not you're thinking of proceeding to get a Bachelor's Degree. So if you want a specific Bachelor's Degree in the field of Business, it might be very useful for you to take an Associate of Arts Business degree program first so that it'd feel more complete or for added formality. As said, the Associate of Arts Degree program takes two years to finish and is usually regarded as the first two years of a bachelor's degree, which, of course, consists of four. 
Possible and Beautiful Career Paths 
It may take two-years of solid dedication, but people decide to go at it at their own pace, especially when they have a full-time job that they're also working on. An Associate of Arts degree is an adaptable degree that can be utilized as an advantage in many other career fields that range from artistic fields to business.
Associate of arts degree jobs
Below are some of the wonderful career paths you may decide to consider:
Web Designer
Pastry Chef
Industrial Designer
Operations Manager
Preschool Teacher
Paralegal
Creative Assistant
Administrative Assistant
Production Assistant
Marketing Assistant
Customer Service Representative
Human Resources Manager
Accounting Clerk
Engineering Technician
Interpreter
Account Executive
And other possible career paths
Top Ten Most Popular Associate of Arts Degrees in United States
Liberal Arts and Sciences
Business Administration and Management
Culinary Arts / Chef Training
Child Care Provider
General Psychology
Early Childhood Development and Teaching
Commercial and Advertising Art
Fashion Merchandising
Graphic Design
Interior Design
AA vs AS
Both the Associate of Arts and Associate of Science program means that you have completed coursework in the first few years of a bachelor's degree. Still, there are a few differences that have to be carefully considered, such as what you should consider when deciding which post-secondary education to pursue after finishing with either an Associate of Arts Degree (AA) or Associate of Science Degree (AS) further.
It is important to know that an AA degree is inclined to careers paths that involved courses heavily in liberal arts, although some science will be involved but not as heavy. In short, an AA degree will be more inclined to set a career path that is being covered by the liberal arts. On the other hand, an AS degree whilst also cover subjects in the liberal arts, definitely involve subjects related to science more heavily.
Benefits and Flexibility
It will help give you a higher chance of employment: An Associate of Arts degree can't be a bad thing. If it can be fitted into your life and align with your personal goals, it's usually a good thing, especially for employers. Employers will view people who hold an Associate of Arts degree as a good indication that you've achieved an adequate amount or foundation of essential skills in performing well in the workplace.
Its practicality is a savior: Because there is a chance that you will get hired by an employer once you've achieved an Associate of Arts Degree, this means that it will allow you to save money if you want to attend a four-year course in a university someday since it'll only take about two years. Maybe You want to save money first before you decide to pursue your Bachelor's in another university. An Associate's program is cheaper, and you can decide to do it in a community college, which will help you save money for your further post-secondary studies. It may even help you get your life back on track.
Provide you with a more flexible career option: Because you can pursue an Associate of Arts degree online, this will help those who have busy schedules. Asides from this, you will have more options of which careers path to focus on because an Associate of Arts Degree can cover a wide range of other possible careers. It's not rigid.
You receive higher income: Employees who have Associate Degrees tend to earn more money than those who've graduated only in high school. Holders of Associate Degrees earn about $8,000 a year compared to those who only hold a high school diploma.
More foundation in terms of seeking advancement in the workforce: Whilst studying to earn your Associate's Degree, you will be provided with the right knowledge of some of the subjects' specifications that can be related to any possible career. At work, you will apply these skills to your advantage.
More career choices if you decide to find another job: When you hold an associate's degree, this will give you more backbone when you want to switch careers. If you're currently working as an administrative assistant and want to transfer to being a pastry chef, an associate's degree can help you in your transition.
Fills in some holes in your education background: This program is broad, and you will get to study topics in a wide range, even including those that you haven't touched in the past yet. This will help earn you more educational experience and struggles that will be beneficial in the long run.
How can I pursue an associate of Arts Degree: You can pursue an Associate of Arts degree online if you're also working full-time. If you already have a Bachelor's degree, you can still pursue an Associate of Arts degree, but you may be required to take other subjects as credit. You may want to consider your deep interest in getting an Associate of Arts Degree even after already acquiring a Bachelor's. It has to be in line with your career goals nevertheless. You can also strive for certificates if you decide that you may not be interested in acquiring an Associate's degree anymore and have better plans.
Conclusion
Employers who hold an Associate of Arts degree are usually preferred because Associate Degrees are said to give a student a solid start in a specific career field. It is important for employers that you have well-developed social skills and better time management skills that an Associate of Arts degree can help provide. These are skills that can provide more efficiency in the workplace. You can earn about $51,000 or more with an Associate of Arts degree.
What is an Associate of Arts degree? Best Jobs for Them