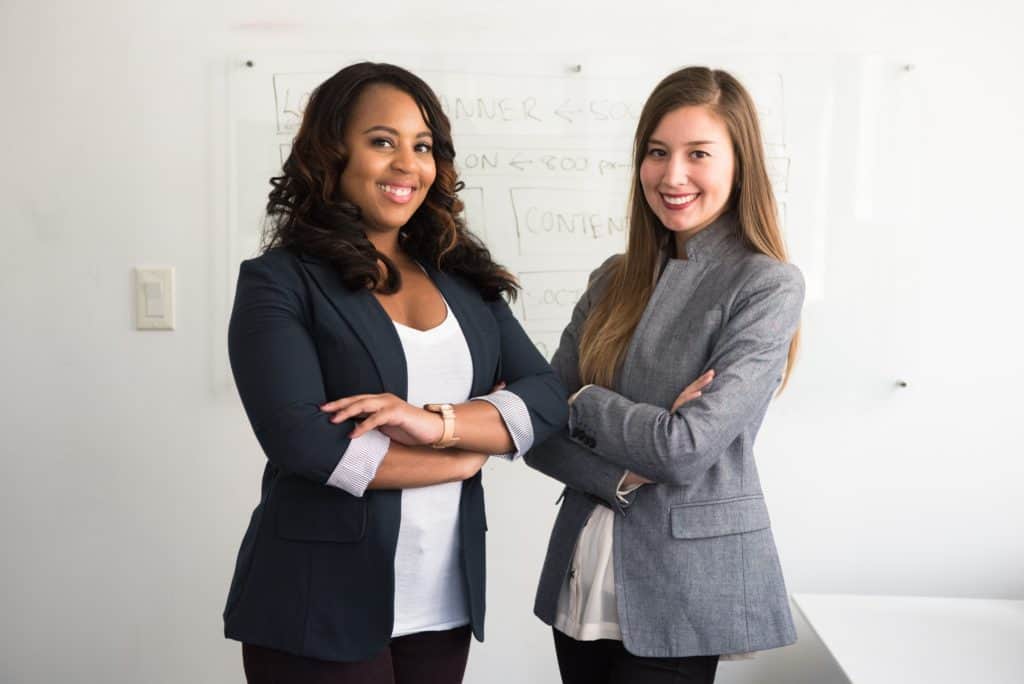 JOB DESCRIPTION
Human resource [HR] managers are assigned to organize and manage a firm's administrative tasks. They handle the recruitment, screening, and hiring of new workers involves with the task of risk management and act as a liaison between employer and employee. Before jump into the topic- What does an HR Manager do? , let's see some other details about an HR Manager.
What are the key roles and responsibilities of the designation?
Employees are a firm's most significant and precious asset. Therefore, HR managers must enhance the reputation generated by them. A company is only as good as its workforce, and the HR team that assists them must be as excellent as the organization's people.
Every company or firm has its own Human Resource department. HR manager is a corporate worker who contributes to developing a corporation's employee-related activities and environment. The most important responsibilities for an HR manager are:
Hiring a team, interviewing, evaluating, and operating employment procedures of a company.
Direct and implement an organization's employees in order to make the greatest use of their abilities.
Analyzing employment contract and its termination.
Recording attendance of the employees, along with their work improvement and accessing them to timely bonus or promotion.
Connect an effective management system to its workers.
Planning and managing employee insurance policies and grievances.
Manage personnel concerns, including resolving conflicts and managing legal procedures.
Assist other supervisors with human resource concerns such as equal employment opportunity and sexual assault and taking legal actions based on it.
Coordination and supervision of the activities of professionals and supporting personnel.
Managing confidential tasks in a dependable manner.
HR management doesn't just require maintenance, supervision, and analysis, but also to be a trusted advisor for every employee and their work-related matters. 
Types of HR Manager
Payroll managers are in charge of an organization's accounting department. They make certain that all parts of paychecks are completed accurately and on schedule. They oversee equitable compensation, generate reports for the finance department, and troubleshoot payroll issues.


Employee relations managers are in charge of overseeing employment rules in both union and non-union contexts. They discuss, develop, and manage labor contracts that include pay, bonuses, and labor and management policies. They help interactions in the workplace labor disputes and organize conditions of employment.


Recruiting managers, also known as staffing managers, are in charge of the human resources department's recruiting and hiring activities. They frequently direct a staff of recruiters, and several take on recruitment responsibilities for greater roles. They have to design a recruitment plan that allows them to satisfy their firm's staffing demands while also competing successfully for the top workers.
What are the requirements to be an HR manager?
To thrive in this job, one must be a competent negotiator with a strong business perspective. Anyone, at any point in their profession, may become an HR manager.
Qualifications of HR Manager
Bachelor's degree in any field or equivalent
Master's degree in any field or equivalent [optional]
Minimum 5 years of working experience in Human Resource or Business Management or any other related departments
Training Required: None
In some sectors, advantages are provided to candidates with master's degrees in human resources, labor relations, or business administration (MBA).
Some positions may require certification from The Society for Human Resource Management (SHRM), HR Certification Institute (HRCI), WorldatWork, or the International Foundation of Employee Benefit Plans.
Skills Required:
Communication skills, including excellent speaking, writing, and listening abilities, are required to make presentations and supervise their team.
Interpersonal skills are required to engage with others on a daily basis, such as while working in teams and to establish working connections with their colleagues.
Decision-making abilities to weigh the advantages and disadvantages of many choices and choose the optimal course of action. 
Leadership abilities for organizing work operations and ensuring that employees execute their department's obligations and responsibilities.
Organizational abilities are required to prioritize activities and handle many projects at the same time.
Other Skills: Few other skills might be needed depending on the company
Potent computer knowledge 
Data analysis 
Being an influencing spokesperson 
Schedule management 
Open-minded and reliable
Comprehensive understanding of how a firm and its HR department function
Workplace and Working Environment: Human resource managers are employed in their particular department at offices. Some managers, particularly those who work for businesses with branches across the country, commute to examine other branches, attend professional events, or recruit personnel.
Salary (according to 2020): In May 2020, the average yearly pay for human resources managers was $121,220. 
Services in the fields of economic, scientific, and technological expertise: $138,030
Factories: $119,880
Government: $105,830
Medical and social services: $101,990
Opportunities
Human resources managers held about 165,200 jobs in 2019. On average, 13,300 opportunities for human resource managers are expected per year. Experience as an HR manager may also increase the occurrence of additional career options, like specialized in a certain HR area, such as talent management, recruiting, personnel management, labor laws, employee benefits, or development and learning.
There are also possibilities for HR professionals to work as teachers or lecturers in universities, passing on their expertise to students. Several of those positions are likely to be created due to the need to employ humans who shift to new jobs or leave the labor market for other reasons, such as retirement. HR managers who are inexperienced in a senior position should strive to get as much knowledge to as many different fields and initiatives as feasible. Often, HR managers will discover a sector of HR in which they truly shine and may further walk in their professions as an expert. Competent HR managers have extreme demand and can progress to have excellent careers.
Acceptance Rate: According to 2019 statistics, the position was opened by
14% in Services in the fields of economic, scientific, and technological expertise and management of enterprises
11% in Manufacturing sectors
9% in Government sectors
8 % in Medical and Social services
How to be an HR Manager?
With an exception from several other occupations, Human Resource managers frequently come from several areas of the organization, such as management, recruitment, or manufacturing.
The Career Path follows from the Bottom of the Position:
 HR Administrator  : HR administrators are mostly responsible for lesser management, such as drafting employment conditions and inducting new employees.
HR Advisor  
HR Manager : In exceptional cases, HR managers with higher potential and competency can be promoted directly to an HR director. Under few conditions, one can be directly hired for the role of an HR manager, which varies in different organizations. Mostly, one's skills and requirements for the highly responsible role with certain degrees (where applicable) are the keys to be assigned to the position. 
Head of HR       
HR Director: The HR director is the highest designation one can be promoted to, after successfully being employed in all the different positions of HR.
In conclusion, What does an HR Manager Do?
Competent human resources managers are engaged in people and understand how they connect to the larger organizational goals. An HR manager must realize that, while employee management focuses on their position, they are ultimately responsible for assisting the organization in meeting its objectives. As a result, excellent human resource management must always help the firm, even if the HR manager occasionally makes tough choices.
Human Resource managers should be excellent communicators, policymakers as well as trustworthy advisers with business acumen. They must also have a pleasant attitude, be helpful, team-oriented, organized, efficient, and good listeners. Human resource managers can comprehend and negotiate complicated blind spots, and they'll see answers to difficult individual challenges which others might or might not. Thus, HR managers play a key role in managing a company successfully by managing their employees. 
Why should someone consider being an HR Manager?
The profession of Human Resource manager is demanding, diverse, and interesting, particularly for those with strong business understanding and who enjoy working with everyone, and it is something that anybody looking for a job in this position should explore.
The human resources department is generally in charge of a company's personnel recruiting, training, and development. Human resource managers, for example, are frequently tasked with developing employee retention methods to keep a company's staff motivated in their positions. One with such skill of engagement must apply for this position.
Often Asked Questions
How many hours does an HR Manager have to work?
The schedule of an HR manager is similar to that of any other employee in a company. During normal office hours, most human resources managers work full-time. Some human resource executives work more than 40 hours each week.
What does an HR Manager do?- How to be an HR Manager?