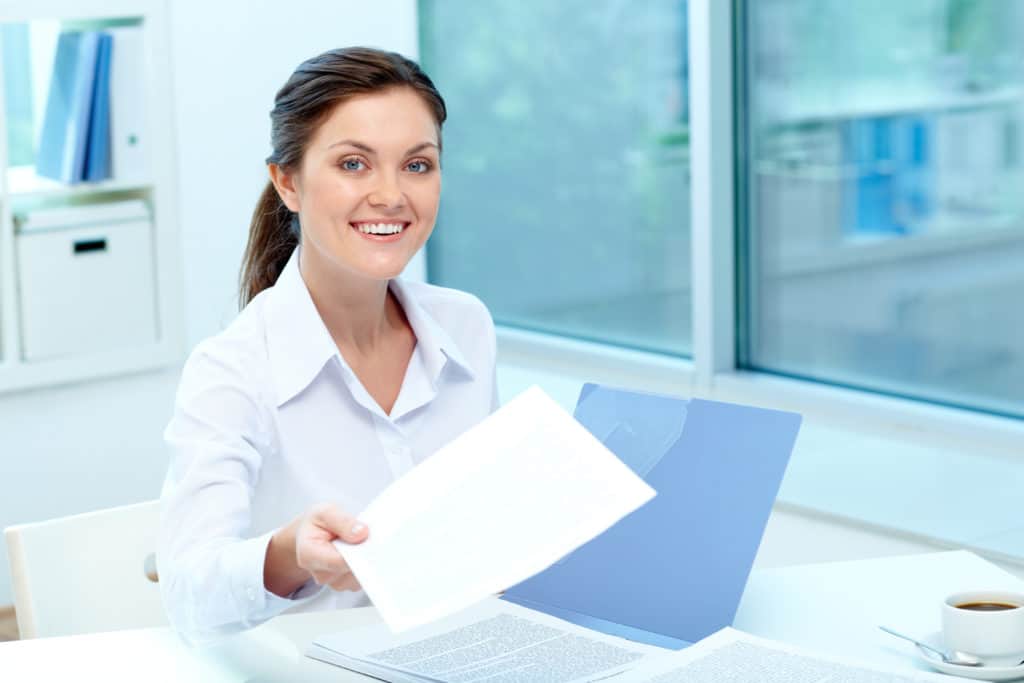 Introduction: Have any time heard about HR Administrator jobs? Yes! But HR Administrator Job Description questions like- "What is his exact job? What duties is he bound to do? What are his responsibilities?" still ponder in your Mind. So here we have an answer to all your above questions in the most satisfying manner—readout to know.
Answer: HR (Human Resource) Administrator is the person in an organization that holds both the management and administrative responsibilities. He is usually the first person you contact for HR-related issues and is frequently found to deal with both the external and internal parties.
HR Administrator Job Description
An HR administrator is a person that has a key role to play in how successful a company is. Depending on the size and structure of the company, an HR administrator holds job titles like HR Specialist or HR Generalist. 
HR Generalist Administrator- He is the one such administrator that holds the responsibility for all the areas falling under human resources such as recruitment, compensation, administration benefits, etc.
Specialist HR Administrator:-  The one falling under this job title is responsible for any particular specific discipline and does not have to worry about other areas. This type of job title is mostly companies with big names and larger working sizes and structures.
Duties to be performed by an HR Administrator:
Preparing Required Documents of the Employees
Forming and Maintenance of Records like leaves taken and so on.
Ensuing Desired and Required Support to Employees
Helping in organizing internally right from travel to processing expenditure
Time to time review and renewable of policies
Education Background For HR Administrator Job:
To get yourself hired as an HR Administrator, the basic educational background that you ought to owe is a bachelor's degree in areas like human resource management, business administration, or similar to them, which features courses like effective communication, measuring performance, labor management, personnel administration, accounting, motivation, work behavior, group dynamics organizational behavior and many others from a recognized university.
HR Administration Job Skill Requirements:
The skills and abilities of an HR Administrator vary depending on the level of the task he has to perform. These also vary depending on the need of any particular organization as many of the companies ask for some additional skills for this designation of HR Administrator. But below mentioned are some of the general and basic skills and abilities that every individual need to hold a job as a career:- 
Well built indestructible critical thinking skills
Must be easy to approach and easy to communicate with.
Mind blogging Ethical Judgement
Good knowledge about labor laws and practices.
Magnificent vocal, telephonic as well as written communication skills.
Should hold relevant experience as an HR
Valid certification in management and human resources or anything similar to them.
Ability to deal wisely  with any sensitive information 
Top-level confidence
Willingness to learn at every point
Teamwork spirit
Ability to work with attention and accuracy
Knowledge about various HR software like HRMS and many more.
Should be computer literate with programs including word, excel, PowerPoint, etc.
Salary and Future Scope:
According to the report of the year 2019 presented by BLS, an HR administrator's annual salary is around about calls for $ 116,720. Yes, you read that right. Isn't it satisfying? Of course, yes! This area calls for your full-time dedication and, to everyone's surprise, is likely to see a hike of 6 percent by the year 2029. So if you are looking to choose this as your career option, you are undoubtedly on the right and good track. But, of course, it would help if you went for it without carrying any second thought.
HR Administrator CV or Resume Layout:
A resume or CV is like a document that portrays a professional passport that brings about all the achievements of an individual's career. Who doesn't want to have one such resume that makes one stand out of the box? Of course, everyone! So to have a resume that outshines everywhere and in almost every aspect holds a secret of knowing what all to add and what all to leave out. So check out how to write it if you are thinking of applying for the post now or shortly.
Introduction or Profile:– Make use of this section to catch the Interviewer's eye over your "best bits".Here you have to mention all your achievements but in not more than 3-4 lines.
Experience History:– This will be more attention-grabbing if you mention all your experience in the past years using bullet points.
Educational Background:- Listing about the educational achievements you must reverse chronological format I,e moving from most recent to simultaneously backward.
Skills and Abilities Profile- Give a sure short bullet point of your skills and abilities that you have or have learned from past experiences. This is where you can add about short training courses that you have attended till now.
Hobbies and Interests:–  It is not mandatory to include this section in your resume but if you have a few of them, you can feel free to mention them.
Conclusion:
 So guys, if you have any doubt regarding the job description of an HR(Human Resource)  Administrator, reading all the above information can put an end to it. This is a sure shot amongst the good job options you can opt for if you fulfill all the basic criteria.
Frequently Asked Questions
Q1. What makes a good HR Administrator?
Ans- To become a good HR Administrator, one needs to be very efficient in administration skills.
Q2. Are HR Managers and HR Administrators the same job profiles?
Ans- No! not at all. The profiles are entirely different. For example, HR Managers have to focus on things related to employee's overall strategic initiatives. In contrast, on the other hand, HR Administrator deals with both strategic and administration tasks.
Q3.Is it a good career option to be an HR Administrator?
Ans- Yes, indeed it is a good one with good future scope and a handsome salary.
Also read  Masters in Human Resources Salary in 2021 | HR Salary
HR Administrator Job Description Complete Guide