The background of any organization like Target is a story that contains the company's message to the communities; helps to build a brand image, make authentic relationships, develop a desirable company culture, and build trust with potential customers. Through the company's profile, corporations address people. Let us know more about that the Target Background-Know More.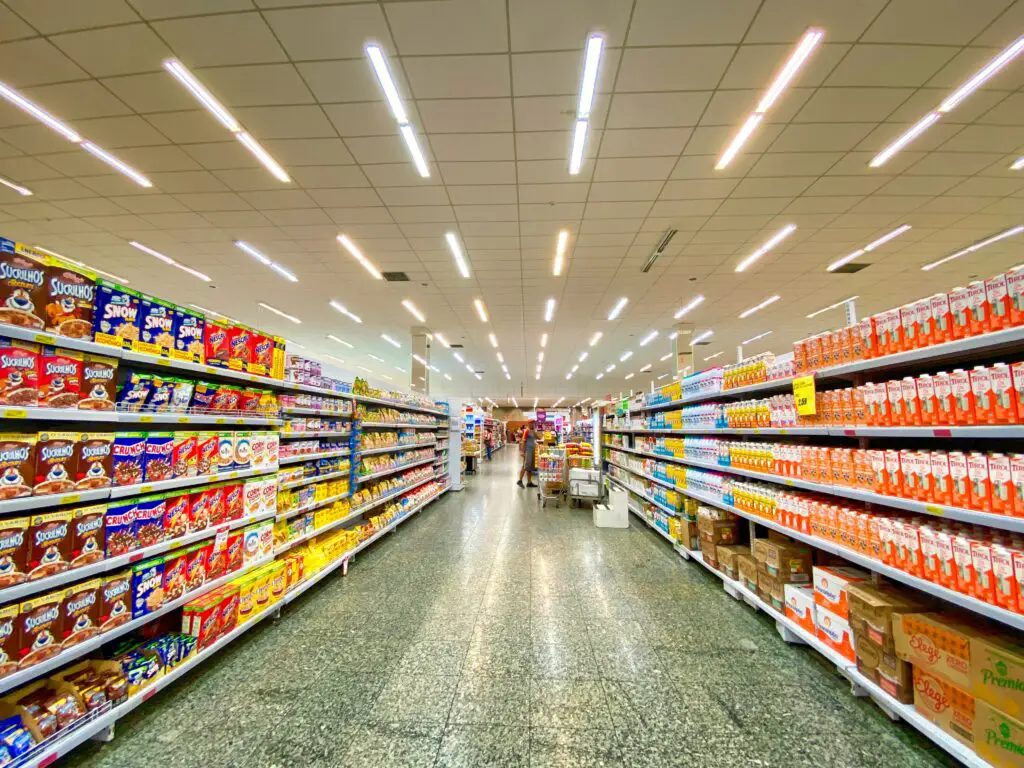 Target Background
One of the biggest retail chains in the world, Target Corporation is part of the top 50 in the Fortune 500 list. It is a corporation that promises to deliver more and more quality to its customer every day at a low price. Known for its wide-ranging product offerings as well as exclusively owned brands, Target has a long history and remarkable stepping stones, let us dig in.
What is Target?
Target Corporation is a retail chain offering general merchandise and food products. Having more than 1900 stores in the United States and 51 supply chain facilities, Target's net worth is valued to be 73.71 billion dollars as of January 2023. Target's headquarter is situated in Minnesota, United States. It is a type of American big box department store chain; that employs over 400,000 people.
The History
Dayton Dry Goods Company formed in 1902 is the earliest chapter in the story of Target Corporation. After a decade of significant growth it was renamed "The Dayton Company". In 1956, The Dayton Company expanded by opening the first fully enclosed and air-conditioned shopping center in the nation named "Southdale Mall". It changed the face of the American retail industry. After six decades of foundation, The Dayton Company formed a new discount store chain as a way to strengthen its relationship with people. Since then the stores reached all over the US and have a presence in all fifty states today. In 1969, with the merger, Dayton-Hudson Corporation was established as one of the 15 largest non-food retailers in the country. Since then target has been walking upwards, making astonishing growth and accepting challenges as they come.
Founding Members
Dayton's family made it possible for Target to reach where it is today. George D. Dayton was the pioneer of the Target Corporation. From its formation in 1902 till his death in 1938, Mr. Dayton ran The Dayton Company. In 1938, son George N. Dayton took up the responsibility to turn the company into a nationwide retailer. From opening the first Target store to incepting the Dayton Corporation to renaming the Dayton-Hudson as 'Target Corporation' in 2002, George N. Dayton led the organization to the path of tremendous growth. 
Milestones
1956 – The nation's first indoor mall
1962 – The iconic name – Target and logo – Bullseye came into the picture
1962 – Opening of first four Target stores
1967 – Dayton Corporation went public
1969 – Dayton Corporation and J.L. Hudson Company became Dayton-Hudson Corporation
1979 – Achieved the first billion
1999 – Target.com was born
2000 – Introduction of Target Corporation
2012 – Target's 50th anniversary
2018 – Stores in all 50 states of the United States
The Management
Let us look at the key leaders of the management that are the backbone of Target's success:
| | |
| --- | --- |
| Brian Cornell | Board Chairman & Chief Executive Officer |
| Brett Craig | Executive Vice President & Chief Information Officer |
| Michael Fiddleke | Executive Vice President & Chief Financial Officer |
| Melissa Kremer | Executive Vice President & Chief Human Resources Officer |
| Gretchen McCarthy | Executive Vice President & Chief Supply Chain and Logistics Officer |
| Jill Sando | Executive Vice President & Chief Merchandizing Officer |
| John Mulligan | Executive Vice President & Chief Operating Officer |
| Mark Schindele | Executive Vice President & Chief Stores Officer |
| Laysha Ward | Executive Vice President & Chief External Engagement Officer |
These are a few of the pillars of Target's strong foundation and are key parts of its ever-growing legacy.
Products
Target plays well with the concept of needs and wants; it does not only offer basic need-based products but also the merchandise and goods that people would want. It has most of the nationally famous brands and a few exclusive brands found only in Target stores. Target's offerings include a wide selection of general merchandise and food products like apparel, personal care, beauty products, food & beverages, furniture, toys, stationary, party supplies, kitchen & dining, gardening, electronics, and sports & outdoors. 
Services
Without any requirement for membership, Target aims to provide a fast and easy shopping experience to buyers. It offers a store card with benefits of 5% off target Runs, or free two-day shipping on thousands of products, every day. It also has a Red card for its loyal guests by providing access to savings like in-app coupons, earning 1% on every Target run, and personalized offers for free, nationwide.
The STP
Target segments the population based on geography, demography, gender, occupation, income level, lifestyle, behavior, etc. Based on this segmentation, this retail chain has a target market that aims to serve the USA market region, people aged from 18 to 50 years who generally make the buying decisions, middle and upper-class section, and customers who look for easy accessibility, convenience, and speedy delivery. Target has profoundly positioned itself as an upscale retailer that sells high-quality merchandise at low prices, and is the host of guest-friendly and hygienic stores.
The Logo Saga
A small circle at the center of the target and three rings around it represent Bullseye – the iconic Target logo. Came up with the name and classic logo on a red and white whim, the Target PR team streamlined the logo in 1962. The logo has emerged so well that it is one of the most recognizable icons in North America, people know what Bullseye represents! The Bullseye synchronizes well with the name 'Target'; it symbolizes the company's values on the ideas of continuity and forward motion
View source: https://corporate.target.com/press/multimedia/b-roll-and-press-materials/target-logos 
Since 1994, Target's slogan is "Expect More. Pay Less.". A tagline gives an essence of what the company stands for. The famous Target tagline is short, catchy, and memorable; it speaks perfectly for the company's vision and mission. It clearly states what its loyal and potential customers can expect while at Target.
The Philosophy
Vision
A vision of a company declares its long-term goals, stating what it wants to become in the future. Target envisions delivering great value. It also reflects its commitment toward community, diversity, and the environment in the vision statement. 
Mission
The cause of an organization's existence is denoted in a mission statement. Target's mission of offering more value to customers for less money aligns profoundly with its vision. The mission statement goes "To help all families discover the joy of everyday life"; this shows the company's commitment to providing great values to all households.
Core Values
Organizational values are a pillar of building a sustainable and ever-growing brand. Target's core values incorporate inclusivity – valuing different voices; connection – trusted collaborations for mutual progress; and drive – delivering results that matter to the community.
Moreover, the brand values of Target are –
Great Shopping
Celebrating Diversity & Inclusion
Community Engagement
Ethics at Work
The Culture
Target emphasized significantly creating a culture of mutual care and respect, and triumph for the most meaningful and positive impact. Its slogan is "Care, grow, win together". They aim to provide an environment to respect different perspectives, build strong relationships and lift the lives of each other, and put efforts cohesively to achieve individual and organizational goals. Target is working rigorously toward a sustainability strategy and positively impacting our planet. 
70% of the employees working at Target say that it is a great place to work at. It has a flexible scheduling option in place to manage employees' more stable and reliable schedules. Target also offers endless career growth opportunities by providing meaningful rewards. For advancing their careers, team members are given support through learning & development programs and debt-free degrees and certificates. It strongly encourages the workforce to enhance knowledge and aid imaginative leaders to work towards making everyone succeed. 
Prospects
Target envisions an equitable and regenerative future. To make it a reality, Target is focusing on designing and elevating sustainable brands, innovating to eliminate waste, and accelerating opportunity and equity. It takes a holistic view to put in efforts for creating a positive impact on the people and planet. It is taking action to address climate change, and natural resources restoration.
This giant retail chain could acquire several small firms to expand and increase its presence in other nations. To fight against its biggest challenges and beat the existing competition, Target could work towards becoming more accessible online and offer faster deliveries and strategies and marketing techniques to enhance its reach to potential customers.
Insightful Trivia
5% of Target's profits go back to the communities through corporate citizenship initiatives, Target Foundation, and Target Forward.
Target has one amazing furry mascot to describe the Bullseye – the Target Dog.
It has over 45 privately owned labels exclusive to Target.
Actively forthcoming in the area of diversity, equity, and inclusion, Target has shown a 62% increase in the promotion of people of color since 2019; and a 16% increase in the promotion of women in senior leadership positions.
75% of the US population lives within 10 miles radius of a regular Target store!
Target Background – Know More