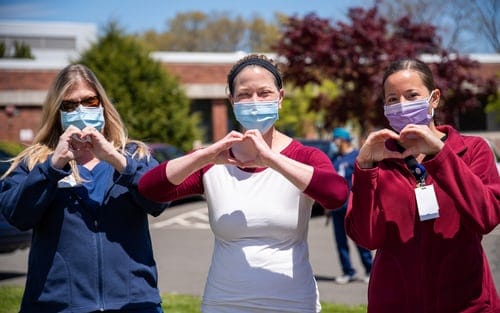 Nursing Report Sheet is usually a document that nurses presents or handover to their fellow nurses when they want to go home.
The nursing profession is a highly respected profession that comes with a lot of prestige. But it comes with a lot of diligence in attending to a patient. Nurses are the cornerstone of the health industry as they keep the health system running. 
Furthermore, they provide essential services and serve as the missing link between physicians and patients. At times, they even cover doctors' roles showing how important they are to the health sector. However, there are different types of nurses with different titles, depending on the training they receive. To help you before looking at the nursing report sheet, we will explore the different nursing jobs, their role, and education.
What does a Nurse Do?
Most people know that a nurse works in a hospital but isn't sure of what they do. The job or role varies by unit or specialization, but they all share similarities and differences. 
Nurses are responsible for providing and monitoring patients, educating patients, and providing medications. Additionally, they render emotional support and advice to both patients and family when required. Furthermore, a nurse can also work with a healthy person to provide preventive wellness and health care information.
Becoming a Nurse – Entry Level
Today, the health care industry seems to be the fastest and highest paying industry; hence many are contemplating becoming a nurse. However, a pathway to becoming a nurse – whether through a diploma to doctorate-comes with a rewarding career. The following are popular programs you can take to become a nurse.
Licensed Practical Nurse (LPN) – LPN and licensed vocational nurses are entry-level for those that want to be a nurse. These nurses provide only necessary care with specific duties as stipulated by the state's board of nursing. Interestingly, their duty may include monitoring patient vitals, bathing or feeding patients, checking and applying bandages to patients. Some states in the US permit them to administer some medication. Usually, this set of nurses get their certification from the National Council Licensure Exam for Practical Nurses (NCLEX-PN).
Registered Nurses (RN) – These are the most common type of nurses in the medical profession and serve as support to the patient. They work with doctors and interact with patients and their families. They perform more sophisticated duties than LPN. After certification, they are allowed to work in neurology, oncology, geriatrics, critical care, and other health emergencies. RN is licensed to practice after passing the National Council Licensure Exam for Registered Nurses (NCLEX-RN).
Neonatal Nurses (NN) – NN is nurses certified to take care of babies born prematurely or those with complicated health problems. Their responsibility also includes calming down anxious parents, explaining conditions and procedures. Furthermore, they can also enlighten families on the best approach to taking care of their babies. Besides this, they also offer lactation support to mothers visiting and feeding patients in the intensive unit. To be accredited with the National Council Licensure Exam for Neonatal Nurses (NCLEX-NN), you must pass the exam. 
Nurse Practitioners (PN) – The NP are the most advanced in the nursing profession. They make more decisions, especially in their treatment and exams. NP goes beyond what the RN does and might also collaborate with physicians. To become a nurse practitioner, the prerequisite is to get a Masters of Science in Nursing or a Doctor of Nursing. PN requires more certification, especially in areas such as family medicine, critical care, and pediatrics. 
Introduction – Nursing Report Sheet
Every nurse needs to get a nursing report of their patient. A nursing report is usually a document that nurses presents or handover to their fellow nurses when they want to go home. This report represents the details of a patient's condition and is transferred to the next nurse on duty. Furthermore, a nursing report may also represent a nurse or doctor's report during a legal investigation. 
A nurse would write this report to transfer a patient to another hospital unit when necessary to enable another team to take care of the patient. Some nurses call the report they write at the end of a shift as a handoff note. Most times, the exchange requires another nurse's allocation to handle the patient without further explaining the patient's condition.
Nursing staff uses the nursing report sheet during room or ward visits. The nurse starts by taking the patient's general information before recording the patient's diagnosis and medical history. Furthermore, the nursing report sheet is used to highlight any allergy and particular condition a patient faces. 
We will explore a nursing report sheet template, but here is a preview of what you can find in a nursing report sheet. The report allows nurses to record important patient vital signs, including temperature, heart rate, blood sugar, and blood pressure. The report also includes records of medicines dispensed and what medication to take during breakfast, lunch, and supper.
Lastly, the nursing report sheet also includes any future procedure for the next nurse (s) should know about the patient. Once the report is completed, the report will be digitally signed. 
Benefits of Nursing Report Sheet
Considering how essential a nursing report sheet is to the nursing profession, it is necessary to emphasize its benefits. For new students in the nursing profession, understanding the significance of the report is paramount. Let's look at a few benefits of the nursing report sheet.
Provide Direction on Patient Care
An incoming nurse might not physically understand the health condition, but a nursing report sheet can help make it easier for such a nurse. It provides detailed information about the state of a patient. To care for a patient, you need to understand their current health condition not to compromise their care and safety. 
Handing over a report to another nurse allows the nurse to understand the patient's condition and ask relevant questions when needed. 
Improve the Involvement and Safety of the Patient
In the healthcare setting, a culture of safety is paramount to safeguard the health of a patient. To achieve this, effective communication is essential to the patient. A well-written report will provide the real information that a nurse is taking over their need. Besides this, it gives room for the patient and family members to be involved in the treatment process. 
It Provides Accountability 
According to research, when a nurse fills a report sheet, it makes their patient comfortable and guarded. Additionally, the report eliminates the time wastage required for another nurse to ask the patient about their condition. 
The nursing report sheet makes the nurse in question accountable for the patient's condition, including the drug, to be prescribed. To achieve that, the nurse taking over from another nurse would have to verify the patient data. It includes areas such as physical assessment, health history, and prescribed medications. 
Other benefits of a nursing report sheet include:
Minimizing anxiety for the patient and family member
Decreases the feeling of abandonment during a shift of staff
Help to foster understanding between the nurse and patient
Increases relationship and teamwork between the nurses in different shifts
Challenges of New Nurses – Nursing Report Sheet
If you are a new nursing study, it might be hard to know what a nursing report sheet looks like. Well, to make it easier for you, we will provide a nursing report sheet template. A nursing report sheet template is a premade report that nurses use to track their patients. The nursing report is quite different from an SBAR tool, which gives nurses a guide on nursing reports.
You need the report sheet since they contain tidbits of crucial information about your patient's illness, allergies, history, medications, medication times, lab results, vital signs, things to do during a shift, etc. however, the report is not limited to the information as mentioned above. You can also use the nursing report sheet to:
Track insulin and blood sugar coverage
Critical values from the lab
Records of intake and output
Notes on actions to take on the next shift
Most nurses make the mistake of trying to keep the details of their patients on their brains. When a situation arises, they panic and forget the vital information they need. A nursing report sheet should no wise be taken for granted as it provides relevant information. 
On the other hand, some nurses write these reports on paper and keep them in their pockets. Additionally, you can write it on a report sheet and clip it on a board to not forget them. It is important to write an accurate report of your patient before handing it over to the next nurse.
Nursing Report Sheets Template 
There are a lot of free nursing report sheet templates available for download. You can print and use them whenever you want. Interestingly, you can share with other nurses to make your work easier. To help a new nurse student understand what a nursing report sheet looks like, here is a sample of this report.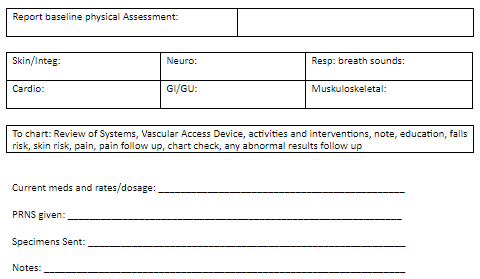 Nursing Report – Important Questions During Duty Shifting
A nurse's duty can be tasking, and they need to have a period of rest because of how tedious the job might be. However, before transferring your duty to another, it is vital to provide relevant details of your patient.
Before the transition from one nurse to another, it is important to get a good nurse report. Getting such a report is vitally important for both the nurse and the patient. The report of a shift will help the next nurse take adequate care of the patient.
Most new nurses take advantage of the SBAR tool to guild them in providing a nursing report sheet. SBAR stands for:
Situation
Background
Assessment 
Recommendation
The SBAR tool is usually in paper, which is kept in the patient's chart. It contains the summary of the reason the patient is there, the event that has led to why the patient is there, important health history, allergies, etc. instead of canceling things over time, a pencil is used to update the information of the patient by nurses on a different shift. Here is a sample of how an SBAR report sheet looks like new in the nursing profession.
SBAR FOR NURSES:
Situation____________________________________________________
Patient's Name_______________ Room Number: ____ Age___________ Sex______
Diagnosis________________________________________________________________
Background
       History___________________________________
       Allergies__________________________________
Attending MD______________________________
Consult____________________________________
Assessment
Current Vital Signs ________ Lung Sounds ______    Oxygen Rate_______
Heart Rhythm ____________ Skin_____________ IV site ________ 
IV site change date ________ Dressing ___________ Activity Diet ____________
Drains___________ Fall risks______________ Foley ____________ Last BM_____
Recommendation_____________________________
Current Labs______________________________________________
Pending Labs __________________________________________________
Awaiting Procedures___________________________________________________
Nursing Concerns______________________________________________________
The SBAR is just a guide for nurses on how to give a nursing report sheet. However, while it is helpful, nurses are meant to ask patients important questions to note anything not included in the report. 
With the advent of technology, the nursing report sheet can be completed using your phone or any mobile gadget. Furthermore, to prove its authenticity, it is usually signed digitally. 
Questions to Ask for a Nursing Report
It can be confusing, or you might go blank when it comes to asking a patient. There are essential questions to ask during reporting, and here are a few you can ask your patient in carrying out your duty diligently. 
If something happens, who is the patient's primary contact?
Does the patient have a family member?
Does the patient require any help eating or using the toilet?
What method does the patient use in taking pills? Is it crushed or swallowed?
How does the patient react to the medication? Are there any significant changes in heart rate, blood pressure, etc.?
Does the patient have any PRN medications?
Does the patient have any previous pain? How does the patient control the issue?
Can the patient walk independently or require a nurse when testing is needed?
 Does the patient stay indoors only? Can the patient walk in and out?
If the person cannot walk, when was the last time they did?
Is there any hearing or seeing difficulty?
Are there any future requirements about the patient?
Does the patient have someone to sign the consent form? (If surgery is needed)
NOTE: Not all the questions above will be addressed; a nurse might decide to leave some out of the report due to her discretion. However, it is essential to ask questions when writing a nursing report because the better you understand your patient, the more comfortable you can provide the needed help.
Essential Skills Every Nurse Should Possess
To be a successful nurse in the medical profession, you need to acquire specific skills. These skills are essential and important to your nursing report sheet. These skills include:
You must be enduring, compassionate, well-detailed, and organized
Possess critical thinking ability even under duress 
Have an interest in math and science
Possess the quality of collaborating with nurses and patients
Ability to function under pressure as emergencies will arise that will require your composedness. 
Conclusion:
Nurses do, and the environment in which they perform their duty is driven by education, experience, and specialty. While we might have nurses work in schools, hospitals, businesses, military bases, prisons, nursing homes, placement agencies, and so on, they all require to write a nursing report sheet. 
Becoming a nurse is never an easy route as one has to go through rigorous study and examinations. Most times, nurses with a bachelor's degree can provide different hand-on-care treatment depending on the state. However, those with higher certification tend to supervise other nurses, teach, do research, or become a nurse practitioner. 
No matter what route they might take, the ultimate goal is to provide a medical solution to those who need it. Their job's delicate nature requires them to provide a report, mostly when such nurses work on a shift. A nursing report sheet enables the next nurse on duty to know the detailed information of the patient.
Nursing staff uses nursing report sheets during room or ward visits. The nurse takes information about the patient before recording the diagnosis and medical history of the patient. Additionally, the nursing report sheet highlights allergies and the condition of a patient. You can never underrate the importance of having a well-documented nursing report sheet for each patient.
Also read How to become a nurse researcher.
Nursing Report Sheet – A Complete Guide