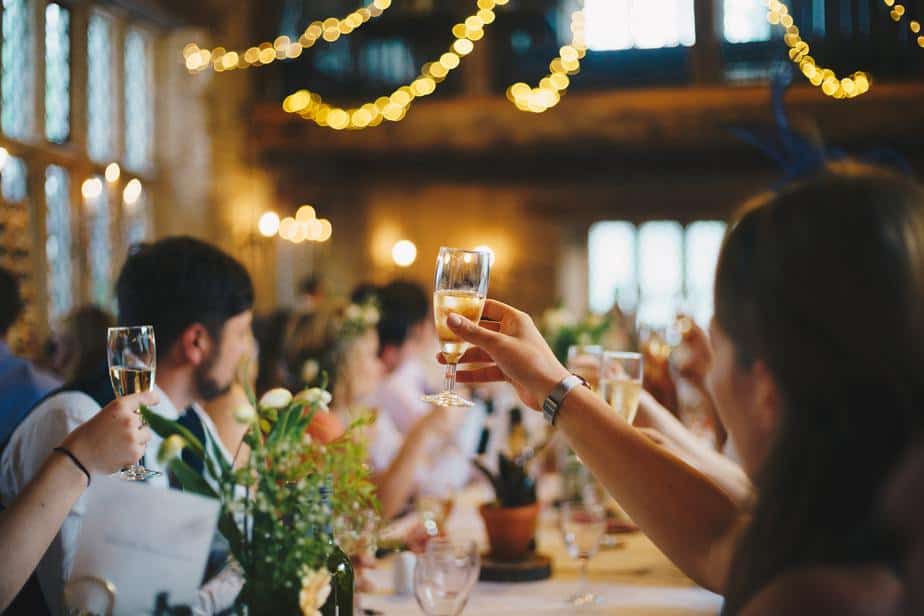 You might be wondering what is meant by the ''Boss's Day''? 
If you are an employee in any company in the United States, you probably have heard about Boss's Day. It is a special day celebrated annually by the employees of a company to appreciate the service done by their boss. This is usually celebrated on the 16th of October by many of the companies in the united states. This is known as a day for employees to admire their boss's kind and fair service throughout the year. If you are organizing a boss's day party, here are some tips for you. 
How has this event originated?
In 1958, the lady "Patricia Bays Harosky" has registered the "National Boss's Day" with the U. S. Chamber of Commerce. She has been working in a state farm insurance company in Deerfield, Illinois as the secretary. This company was her father's. So she originated this special day on her father's birthday on 16th October 1958. 
She has pitched the purpose of this special day to show the appreciation for the bosses that deserved the deserved admiration from the employees. This concept also upgraded the intraoffice relationships among the managers in the company. And also it developed the communication between a lot of high professionals who have been working in the companies at the time. Harosky believed that the minor employees did not understand the sacrifice that effort put by their bosses to uplift the status of the companies. As she saw her father facing many challenges in the path, she thought of conveying to other employees the effort put into work by the supervisors of the companies. 
In 1962, after 4 years of origination, Illinois governor Otto Korner claimed the day as a special day to the entire state in order to back the actions of Harosky. 
Did all the employees agree to celebrate this event? 
As in every company in the world, some employees objected to this event back in the day. They opposed this concept, saying that it is a meaningless Hallmark Holiday. Managers are placing unfair pressure on the employees while earning higher salaries than them and practicing power unfairly. 
These points can be true with some managers because there can be these types of managers. But this event is established to celebrate the supportive managers who deserve the respect of the employees. 
Some employees have publicly criticized this in newspapers too. For example, Alison Green has criticized it in "U. S. News," saying, "Traditional etiquette says quite clearly that any gift-giving in the workplace should be from a boss to an employee and not the other way around. The idea is that people shouldn't feel obligated to purchase gifts for someone who has power over their livelihood, and managers shouldn't benefit from the power dynamic in that way."
Anyway is this concept worthy?
Definitely yes. Here's why. A boss means a person who has educated himself/ herself to a high status. Or he/ she might have experience in the field for a long time. Therefore, they are resource persons that the younger employees can gain knowledge about the field from. They also deserve recognition within a company. They may give you many skills, tips, and life hacks while working within the company. And also they are usually more experienced people in life, than the young employees. Therefore, they can be your mentors and the persons you can rely on when you are in trouble. They can mentor you and fix your mood when you are in a problem. Therefore, it is great feedback for them to get appreciated by their minor employees. 
It brings up your team spirit. The boss's day is a special event that you can gather up with your coworkers and organize the occasion. So these company-wise celebrations are a great opportunity for the employees to get together in one place, to build up interpersonal relationships within the company, to develop the loyalty, trust, honesty, and integrity to come up as a successful team and work as one for the betterment of the company. 
These types of appreciations help to enhance the unique characteristics of the boss, and it also helps the workers to improve their personal qualities as well. As some employees might not have noticed the good characteristics of the boss, this day is the ideal day for them to know about those and have a proper understanding of their boss. And this helps the communication, personal relationships between the employees and the bosses and reducing the barrier of seniority within the bosses. 
Also, this special celebration can uplift the sacrifice and dedication given by the bosses to their employees. So in return, employees will gain the advantages such as admirations, salary increments, promotions, and other allowances easily by their bosses when they show their gratitude to the bosses and show them their due respect. 
How to organize a Boss's Day party?
This can be very unique with the ides of all the employees. And it will be great if you can spice up the occasion by putting it up as a surprise party to the boss. Here are some tips for you,
Around the first week of October, convey to the employees about the upcoming Boss's day event through personal emails, WhatsApp or Viber groups, or any other method. 


Make sure to get some awesome creative ideas from the employees to organize the party. When you have a pool of ideas, you can do it in a way awesome manner with the help of all the employees. This definitely builds up your creativity, unity, and teamwork. Respecting other's ideas is a special skill you may gain from these types of events. 


Fix a date and venue to put up the party. This date and venue should be reachable to everybody and should be a pleasing location to put up a party. 


Print and deliver the invitations to the relevant bosses. This is extremely important to do a little bit early because the bosses might have other plans to adjust to your function. So sending invitations at the very closer days may not be effective. 


Also, print thank you notes for the guests. Customized thank you notes will be super admirable as they spend their valuable time on your event. 


Order the necessary partyware. These can be different according to your theme. But basically, there are a few things you need to prepare for any such occasion. The amount of those depends on the headcount of all the guests. But make sure you order a little bit more than the counted amount because it's better to have excess than having a shortage of those items. Some of the commonly needed items are:


Food (Breakfast/ lunch/ dinner/ intermediate snacks)
Ex: Cakes, ice cream, pizza, hot dogs, burgers, chips, pretzels, etc. 
Beverages (soft drinks/ liquor if necessary)
Cutlery (knives, spoons, forks)
Plates
Cups
Desert cups
Serving dishes and bowls
Candles, matches, lighters
Tables
Gifts for the guests
Souvenirs
Chairs
Table clothes
Other clothing needed for the decorations
Carpets
Flowers (for the decorations/ for welcoming the guests/ as gifts)
Balloons for decoration purposes.
Banners
Confetti
Centerpieces
Party blowers
Party hats
Streamers
Wall decorations/ cutouts
Decorative props (relevantly customized)
Other party items such as sprays
Sound systems
DJ, a band, or any other entertainment items
Fun games
Photobooth
Fun costumes



Organize the fun activities and entertainment events for the guests to make the party more happening. This also builds up interpersonal relationships among coworkers and bosses. It will also improve the staff's team spirit and ultimately help the company rise with the higher profits and income. 


Keep the expenses and budgets updated and clearly filed for later assessments. Especially if you are personally contributing to the party, you can keep the amounts shared by everyone recorded clearly with you. This is very important to minimize the wastage of money. 


Arrange the party and do the necessary decorations in the location. This is better to keep as a surprise for the boss. Make sure to involve everybody's ideas when arranging the party. 


Make an agenda for the party. For an example:


Welcoming the guests
Speech of welcome
Video clip of appreciation of your boss
Entertainment event
Lunch
Fun games
Photo booth
DJ or any other entertainment event
Serving snacks
Gathering everyone to their seats
Speech of admiration to your boss
Giving the presents to the boss
Boss's speech
End of the event



Working to an agenda will help you manage the time and conduct the party efficiently. This will improve your leadership qualities, handle the coworkers, understand the coworkers' character skills of respecting others' ideas, and working with everyone. 


Conduct the party successfully. 


Keep the flow of the party according to the agenda and end the party in a peaceful manner. 
When talking about food, the menu is one of the most important parts of a party. It's never too early to plan your party menu with the coworkers. You can also be creative and add some extra special things than the typical part menus. Having a variety of food, beverages, and snacks always keeps the guests happy. Some guests have their own dietary preferences too. If your boss is someone like that, you can specially order his preferred food on his day. For example, If he/ she does not have meat items, you can add some fancy vegetarian options to your menu. If he/ she likes more spicy food, you can add more spicy food options to the menu. Can there be any other better way to show your gratitude for them? 
Also, the beverages can be ordered according to the preferences of the employees and the bosses. When considering beverages, liquor also plays a major role in office parties. You can add some spice to the occasion by serving wine, beer, cider, other liquor products, fruit beverages, tea, coffee, milk, soda, and other carbonated soft drinks, etc. 
Another main necessity for a party is decoration. You can go to a theme when planning a party. As this is an office party, you can keep it elegant by not adding so many colorful props in it, but adding some charm elegant props in it. Mostly the dark colors will suit the decorations, but it depends on your location of the party. You can add balloons, flowers, fancy props, matching table cloths, and chairs, etc. So the setting of the party will depict the effort you have put into organizing it. So make sure you do your best in it. And it is always good to prefer your boss's favorite colors and items as the theme for the party. 
When talking about entertainment, it should be the most important part of a party. The party becomes boring when there is no entertainment. For this, you can arrange a DJ, a music program which suits your boss's preferences, some fun activities for the guests to be involved in. Good music will always add a good vibe to a party. So make sure you arrange some good music for the event. A photo booth will be great to keep the memories of the party with you. You can use some props and fun costumes when conducting the photo booth. 
What are the awesome gift ideas for you to give your boss?
Gifts are the souvenirs that you give someone special, on their special days. They have to be some things that the person likes the most. Giving your boss a present can be planned with the ideas of your coworkers. Who knows whether you have the most creative people in the world within your company? Brainstorm some gift ideas with your coworkers and go to the best option. When choosing the best option, you might have to stick to a budget, a theme, and you should especially consider your boss's personal preferences. 
As a boss is a respectful person in the company, you can arrange some nice souvenirs to him/her. 
For example:
Printed mugs
Printed plates or plaques
Wall hangers
Wall paintings
Flowers
A flower vas if it's a lady boss
Ornaments
Chocolates
A hamper of his/ her preferred food and beverages
Reservations for dinner out with his/ her family in a fancy restaurant 
A bottle of his/ her favorite beverages
Gift vouchers of a reasonable price from his/ her preferred store.
Household equipment which you think the boss would need (television, oven, etc.)
Tickets for a trip for him/ her to have a little bit of a break from the tiresome work
A framed drawing of him/ her
A statue of his/ her religious leader if him/ her is a very religious person
Collection of photos prepared in an attractive arrangement
Clothes of their preferred style
Pair of shoes
A wallet
Felt pen or any other expensive pen
A resourceful book
A watch 
A handbag if it's a lady boss
It is a bigger present such as a new car or a new house if you are spending more money on it. 
What are the fun activities that you can arrange in a boss's day?
Usually, for a boss's day party, the employees and the bosses will be attended. But sometimes you may invite their families as well. So it is great to arrange fun activities for both adults and children. The activities depend on the crowd that is attended to the party. Anyway, this will improve your interpersonal relationships, team spirit, and why not? It will release the stress of working nonstop. So this will energize the coworkers to do their chores more effectively as well. 
Here are some ideas for the fun games to conduct at a boss's day party.
"Great minds think alike."
"Who am I."
"The not so newlyweds game"
"Never have I ever."
"Have you ever"
"Truth or dare"
"Spoons"
"Balloon pop"
"Dino dig"
"bean bag toss"
"spin the wheel."
"find the ball."
"lollipop pull"
Card games
"Pictionary"
"kiss, marry, kill."
"the sticker stalker game"
"two truths and lie"
"wink assassin"
"medusa"
"balloon stomp"
"balloon blow"
"baby in the air"
"wacky duck"
"find the leader."
''Junk in the trunk."
"how's it hanging."
"stack 'em up."
"act it out."
Fortune teller game
"would you rather"
"eat the donut."
"speed stacker"
These games can be differently played according to the areas. You can also add some more creative games to the list if you like. In the end, any of these games will build up your team spirit with the coworkers and the bosses. You can also arrange some small gifts for the winners of these games. 
In addition to the fun games, you can add entertainment events such as magic shows by renting some expert magicians. You can hire magicians from contacting through different programs. There are websites that you can find these types of magicians as well. 
For example:
Card magicians
Fire magicians
Magicians handling animals
This will definitely add color to the tour event. You can be super creative and organize entertainment events such as group songs, dances, solo songs, and short dramas. Among your employees, some can play musical instruments very well, and some can be good singers. So you can get their help to make the event more happening. 
So what are some unique ways to celebrate the boss's day?
If you are bored of attending typical boss's day parties, you can organize it more creatively the next time. When picking a location for the party, you can move out of the office premises and select somewhere naturally beautiful such as a lakeside, a park, a beautiful hotel, or a beach. This will make your event more remarkable and special. This will develop your event planning skills, and also, you may build up new contacts while planning it. 
To keep up with the developing technology, you can give your occasion Livestream through social media platforms such as Instagram, Facebook, Linked In, and YouTube. And also, you can post about the event and the photos of the event, admiration posts on social media. This can be done through your private profiles as well as the company profile. So the message can be conveyed to an extended circle of professionals other than the employees in your company. This will improve the recognition of your company and enhance your personal values as well. Sharing these types of events on official platforms such as LinkedIn will open national and international companies' eyes.
And also, to make it more unique, you can welcome your boss in some creative way. You can lay a red carpet or make a tunnel by holding employees' hands lifted upholding in pairs, send some gas balloons up in the air, light up some fireworks, etc. You can write a song and sing with your other employees as well. These types of events can make your boss feel like he/ she cares for and is honored by his/ her employees. 
You can add some unique decorations to match your boss's preferences as well. For example, if the boss is a lady, you can prefer more floral decorations. In the end, you can draw the attention of society towards your company through these types of creative works. Ultimately you will improve your businesses and get more income from it with the free advertisement you gain from these functions. 
And also, the bosses will treat you in a more supportive manner when they receive due respect from you. So you might receive salary increments, promotions, and extra allowances by this. By organizing these types of events, you can recognize your coworkers' skills and your hidden skills. 
Also read Obstacles in Life – Your Toolkit for Overcoming Them
How to celebrate Boss's Day Creatively and Gifts Ideas?