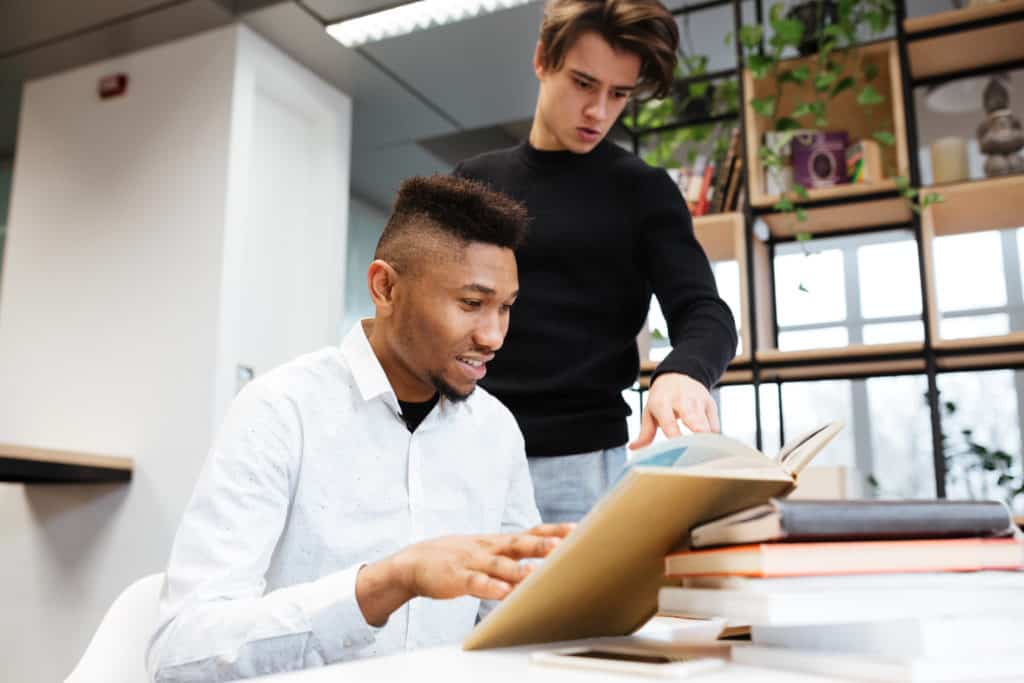 Introduction 
Firstly, congratulations on getting your dream job. One should acquire new things through enthusiasm. A person has to learn a lot of things to get adjusted to a new position. You have been selected for a completely different job that you have never done before. So how long does it take to learn a new job? It can be the first question that crosses your mind. Go through this article to find the answers and other things that have to be kept in mind during this journey of yours. So let's dive into the topic- How Long Does It Take to Learn a New Job?
If you have to learn a new job, it will take rigorous hard work of about 90 days. Your initial weeks will be for knowing about the company. Then you have to learn some additional skills for the projects. You can teach the skills by volunteering on various projects. You can always ask for help from your colleagues whenever needed. Along this journey, you have to keep in mind some points to give the company your best.
I realize the hard work you must have put into this job; you deserve a celebration. Even if it is a new job, don't panic and cherish every moment so that you can be your best. I agree that you will take time to get adjusted to the new surroundings. If you are resilient and diligent, then you will surely fulfill all the requirements of the post. Don't be underconfident from the very start because your recruiter must have seen something inspiring in you. That is why you have been hired for the job even though you don't have any prior experience. You must know that how necessary experience is while applying for a job. They must have seen the zest of new learning and spark in the eye that compelled the recruiter to hire you apart from all the applications. 
The time it takes to learn a new job, what all measures should be taken so that you understand the best? What precautions do you have to take so that you adjust to the new environment as soon as possible? All these questions must have been running in your mind after hearing the news of your hiring. 
Ways to Learn Skills Faster
Your introduction plays a crucial role in presenting your personality to all your colleagues with whom you have to work. Therefore, you have to introduce yourself in the best way possible and relentlessly. The few minutes provided to you just for interacting with your colleagues are your time to shine. You have to make the best impression of yourself during that time so that people can understand you and find you more approachable. You can always prepare beforehand if you want so that you are more confident at that time. 
Make sure you pay attention to your surroundings and try not to speak too loud in the communal areas. Not maintaining the work ethic will make a wrong impression.
During the initial days, you have to ask as many questions as possible. So that you can understand all the things properly, you can even take help from your colleagues so that all the items can be aligned at the end of the day. 
One of the best things is to try to remember the names of your colleagues. But if in a conversation you forgot the word, then you can always politely ask the name.   
You can always write the bullet points of a meeting and the questions that you have asked. These notes will be helpful in the future. 
All the information that will be told to you at the beginning should be listed in a prioritized manner. 
If you lack some of the skills used during your project work, you can always take help from others. Furthermore, online courses can also be taken. 
You should always brush up on your points before coming to the office so that you don't forget all the information that was given to you the day before. 
Now, if we talked about how to adjust appropriately to a new environment, then they are as follows: 
Suppose you are facing specific problems during working hours. In that case, you can always discuss with your seniors or directly to the boss if allowed. It is always good to make things sorted out as soon as possible. This will clear your mind so that you can work on another task.
You have to adapt your time according to the daily working hours making it comfortable for all the people. 
You can always go through the organization and duty charts of the company. After analyzing this, it will be more helpful for you in getting your task done.
During the initial days, don't hesitate to ask for help. However, if they say that they will help you when they are free, you should always approach them the second time. 
You also have to observe the work ethics of your office very carefully. Reaching the meeting a little earlier will not cause any harm. You also have to focus on how people socialize. The best way to do so is to attend all the get-togethers, to know more about your colleagues. You always have to maintain a good relationship with your key employees so you can learn a lot from them. Try to observe people and how they work and teach them in your daily routine. 
Always brush up on all your knowledge and the techniques that you have things learned in the office. Don't be a procrastinator and, try to submit all the reports and  documents on time. Doing this will make a good impression.
You can always volunteer to help on any project to learn the skills used in that project. Rigorous work and volunteering can keep you updated.
Always take the feedback from your colleagues and your boss after 30 days or 60 days. Feedback will be the best idea to analyze yourself. Then, after taking feedback, try to correct your behavior and the things that they have pointed out. 
Conclusion
It always takes time to get adjusted to a new place. The skills required for your new jobs might take a little longer but, within 90 days, you will be easily adjusted to the new environment. During this period, you have to work rigorously to get adapted and learn all the skills. After that time, you can slow down your pace and learn according to the projects. Asking all your queries is the best way to learn a lot, always observe your colleagues, and build a good relationship with them. 
Don't be too harsh on yourself, do as you have always done in your past experiences. Be confident you should know that you are made for this job; that's why you have been placed here. Try to cherish all the movements and the time spent with your colleagues. This is the best way to learn the new job at a faster pace and, you will be easily adjusted to the new environment.
I hope this article gave you the best insight possible on this topic and that you will surely do your best in your job. Thank you for reading the article.
FAQs
How long will it take for a new hire to get up to speed?
It can vary from department to department but generally, it takes around six months. 


How much time does it take from the interview to the offer letter?
It can take few weeks. A college grad gets its over letter within 25 days after the interview.
How Long Does It Take to Learn a New Job?