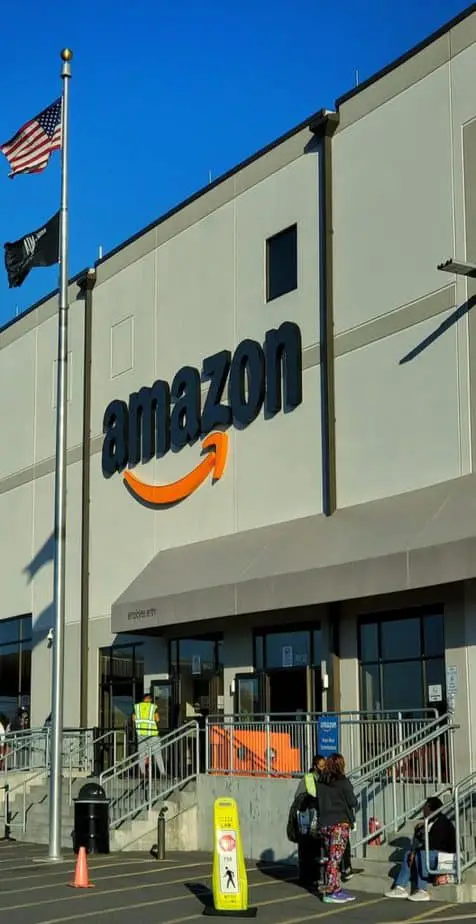 How Long Does Amazon Take To Respond To Job Application? Once you have applied for a post at Amazon you can expect to hear back from them within five business days. Well, this would not be the case if your application is rejected in the first place. Sometimes employers take more than a week to call back.
Depending on the position or the job that you are applying it will vary as to how long it would take to hear back from Amazon. Once you have filled out all the details and have applied for the post there is nothing more you can do. You just have to wait to hear back from Amazon.
Amazon works very fast and there is a chance of getting hired within a few days after you have applied for the job. If positions are more then there would be a high chance of getting hired or vice versa. 
Details like these can be found on the internet and you can find them if you are a resident of the US. The position that you are applying for might have 10 positions or 1000 depending on what and where it is. 
Steps To Become a Worker At Amazon
Choose or select the type of job that you want to do and apply for the same online if vacancies are available.
To visit the online job website of Amazon then click the link: https://www.amazon.jobs/en-gb/landing_pages/online-application
Higher or senior-level job posts might require advanced degrees. You need to have those in case you are applying for senior-level job posts. 
One must be at least 18 years of age or more than that. 
Candidates must be able to read and speak English. 
Must have a high school degree or some have completed further studies.
Once you fill out your details in the application form expect a call back from the employer within a few days.
Complete the hiring process whether it is online or offline mode. 
Once the selection process and interviews are done you will be offered the offer letter. 
Amazon hires candidates even if someone is studying in a university or at some college. This means interested students can apply if they want to work at Amazon. Amazon offers campus placements and organizes several events for recruiting youngsters. 
Even if you are a resident of India you can apply to work for Amazon. There are various ways that Amazon hires and some of them are through an online application process, campus placements, and other such methods. 
Amazon Interview Questions 
Interview sessions are one of the most common and effective forms of communication where employers test employees' knowledge and skills. Now, as per the current situation from all over the world, the interview process could be online. So, you need to prepare yourself accordingly. 
Amazon's recruiters might reach out to you via email or through LinkedIn. So, you need to have a profile on social media such as LinkedIn. Some of the most common interview questions asked at Amazon are as the following:
Why did you choose Amazon?
Ans: Whenever you are asked this question then you must answer carefully because you need to answer the truth as to why you want to work for Amazon. Here, you have to speak about your interest and you should let your interviewer know that you are a capable candidate for the job. 
Tell me about yourself.
Ans: This question might sound easy to you but when it comes to answering it becomes quite difficult. While answering you need to make sure that you tell all about your background history. Your history should include your education, interests, past work experiences, and other such kinds of things. 
Tell me about a time when you solved a problem for a customer.
Ans: In case you have experienced any such situation where you had to help a customer you can tell all about it to the interviewer. If you have never solved any problem for any customer then do not make an answer on your own. If you have never done that then you can tell your interviewer about that and there is no harm.
How will you keep yourself motivated at work?
Ans: While answering this question the answers should come from you and not a made-up answer. Think before you speak while answering this type of question because the interviewer will be judging your thoughts according to the questions asked. 
Do not prepare from just the above questions because the interviewer can ask all different types of questions. Prepare yourself by watching videos and from those people who are working at Amazon. You should present yourself formally while appearing for the interview and be confident. 
What Does a Worker At Amazon Do?
An Amazon worker works on several things depending on the job post that one is in. Senior-level jobs like software engineers, business analysts, product designers, and other such jobs work differently than a worker working at an Amazon warehouse. 
If you are working as a warehouse worker then you will be into packing items and preparing for dispatch. Similarly, other job posts will require different responsibilities and duties. 
How Much Money Does an Amazon Worker Make?
Amazon pays a pretty decent amount of money to its workers. Back in the year 2018, Amazon raised its minimum wage to $15 per hour. However, senior-level jobs would make much more than any other job post at Amazon.
A senior manager at Amazon makes around $135,500 per year on average in the United States. The amount is pretty less than the actual average salary for a senior manager. All in all, workers are paid a pretty decent amount for their services at Amazon. 
Conclusion 
In the end, it is the money or the income that matters the most. So, whatever you are applying for at Amazon you need to do your best. Inexperienced candidates should learn a lot while working for Amazon because they can make it into a career opportunity. 
You should know that the working condition or the working culture is great at Amazon. This might interest you for the job and motivate you to work harder. 
Frequently Asked Questions
Is the workplace competitive at Amazon?
Ans: There were reports a few years back where it was found out that Amazon company has an extremely competitive working culture. However, LinkedIn had concluded that working conditions at Amazon is the most desirable working condition. 
Is the workload heavy while working at Amazon?
Ans: Several employees have felt that working for Amazon was very stressful because of the work. Work is expected to be fast for the employees with minimal breaks. 
What is the minimum requirement to work for Amazon?
Ans: Amazon does not have any criteria or requirements for having any percentage for 10th or 12th. But, one must meet the following criteria while working for Amazon:
Must be at least 18 years or more.
Must know how to read and speak English.
Must have a high school degree or equivalent diploma. 
How Long Does Amazon Take To Respond To Job Application?