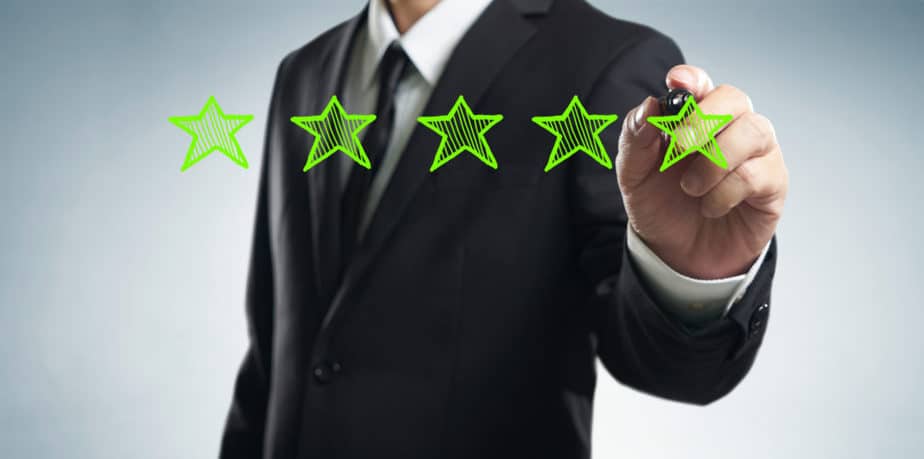 What is Flex Jobs?
FlexJobs – Find a better way to work
FlexJobs is a human resources-based industry in Colorado, the USA established in 2007, founded by Sara Sutton. Today's topic- Flex Jobs Reviews.
In this creative world, there are vast career opportunities out there for fresh graduates as well as experienced professionals. But, their choice of job types could differ, as one might like a relaxing environment to work in, or could look for part-time career opportunities. So, with a vision to reach out globally with various career paths, FlexJobs came up with a premium online job service that provides a platform for professionals seeking remote, flexible, freelance, full-time, and part-time job listings. 
FlexJobs has helped recruiters all over the world to explore the idea of remote or virtual working. Their goal is to help the candidates find their jobs of interest the easier and faster way.
This platform also helps the candidate to find a suitable job for them through its website and also helps the recruiters to find their desirable candidates for their respective organizations.
FlexJobs introduced its application which is both Android users and iPhone users can use.
It has also introduced Career Coaching Services https://www.flexjobs.com/ on its website and application, whose recording is also available on the same.
Webinars and Events related to job and career advice sessions are organized frequently and by the users. 
Helpful customer services working to enhance the quality of human queries related to all sectors of jobs, recruiting resources, and contents worldwide.
Users can have access to 30,000 hand-curated work from home or flexible schedule jobs at any work location of their preference.
Various skill tests, courses, career guidance, checklists, and expert content are available to help the candidates land their dream job.
How does Flexjobs work?
To know how Flexjobs functions, let us see at the following points:
So this organization was founded by Sara Sutton, who was struggling with finding jobs that had more flexibility in terms of working conditions, working hours, and other factors. She founded this platform considering that millions of people might be facing the same issue of searching for jobs that are not traditional 9 to 5 working hours. 
FlexJobs today is leading as one of the most trusted resources included in hundreds of media pieces. It is seen to work and collect resources for people looking for remote and flexible opportunities all over the world.
Flexjobs has over 30,000 jobs listed in over 50 different job categories and represents over 5,400 employers currently hiring worldwide. It has helped 3 to 4 million people seeking job opportunities of all kinds.
As FlexJobs teams of job researchers spend over hours every day searching, screening, and posting flexible jobs which helps the job seekers to save their time and energy providing those tools, resources, and support for the job search. They assure of few things in common, out of which first three are given below: 
They make sure that the users are offered at least one flexible quality of a job, it could be part-time, work from home, flexible in schedules, etc.
The job users are struggling to find must meet their end goals. They could at least get the job of their preference and not something was thrown on them.
A Legit company to rely on. As work from home is preferred by most of the applicants, other fake job boards are trying to take advantage of the situation. They post fake job alerts, attract through scam positions, etc.
To get started in searching for jobs, an applicant needs to follow the following steps:
Visit this website – in the jobs database and have a look at all the career information and job opportunities. Candidates will be able to see available jobs being offered by companies across more than 50 job categories. 
Candidates can become a member of flexjobs. Once they are done with it, they can view all the opportunities posted by the hiring companies they follow.
The next step will be for candidates to choose for how long they want to use FlexJobs and proceed with the respective subscription plans and levels for their job search.
They can then proceed to register themselves on the registration page to enter their details and the information required. Once they have registered, they will have the access to full job listings. 
After getting registered and having subscribed to the website, the candidates can learn even more about how to use the account on FlexJobs and about the benefits of their memberships.
For newbies, who are just about to start their career few steps have to be taken to ensure they are using their membership on FlexJobs to its fullest potential.
Your resume profile
To set up a suitable resume profile in your account, visit this link https://www.flexjobs.com/blog/post/your-flexjobs-resume-profile-why-it-matters/ 
This is a crucial step for a job seeker's success. They can complete their resume profiles by filling up the required spots. It can be viewed when they visit "My Dashboard". This will help in searching for their preferred job through their key skills.
This process helps the candidate to describe their interests, academics, and background. With the help of a resume, FlexJobs can list all the skills and their corresponding job for the job seekers. 
Once they complete the resume profile, this will not only help them with the current job availabilities but will also update them on the upcoming job opportunities.
Search for jobs
So here is how one can search for jobs. On the top of the website, there is a searching tool where job seekers can add their skills and search the database for jobs related to the title or their qualifications. 
By searching with the help of a keyword which could be a skill they possess or their qualifications, one can easily search for jobs locally, nationally, or internationally according to their preferences and choices. 
They can expand their search ahead by moving below and making use of the categories provided below for their better search results.                                                                                                      
Remote work level, job type, title, travel, schedule, job category, accolades, and more as shown below: 
Even after searching through these tools, if one is not able to find their needful, then check out the Advanced Search Options Page, which can be found easily as it is present at the top of every FlexJobs page. Once done with it they can find suitable results through these options.
Using Job Search Checklist
FlexJobs has a spot for Jobs related checklist that is an amazing way member can find this useful. Users can log in to their accounts and have access to the 11 sections of checklists. These sections offer videos and essential information such as articles related to the following topics:
Understanding the FlexJobs website
Tips to make cover letters
How to use the site of Flexjobs for an amazing experience
How to build your resume
Guidance for various job applications
Assistance in Interview
Networking ideas
Many use Social Media searches
During a job search what practices are best to follow
Learning Different Accolades for Job
FlexJobs provides a platform to both recruiters to hire their best candidates and to candidates to narrow down their search and land on the best results.
Hence, each organization would have different requirements and certain policies regarding flexibility of jobs, schedule of work, and the kind of candidate they are looking to hire as an employer. 
Therefore, once a candidate understands how to read the job icons on FlexJobs, they will be well informed of the sources.
These icons will help in knowing the location of a job, what awards a company has won, what level of remote work is offered to them, and many more. 
Some of the Accolades are provided on the websites are as follows:
Companies to track for Remote Jobs
Fortune 500
Inc. 500
Forbes 2000 
Military friendly 
Public companies
Hover over each icon to learn more about the accolades from the reference link provided below:
Follow Companies
If the user takes interest in a particular company, members can follow the company on the employer page. The company will be added to the user's saved searches. Users will be aware of the opening when the company posts jobs.
If the user has signed up to receive job notification emails, jobs from the companies they follow will also be included in their emails as an alert.
The user can also have the access to the following:
Meet the Career coach in case they need advice, career counseling, and resources through live Q/A sessions.
Users can make use of the advantages of Member Savings. As FelxJobs gives exciting discounts to members on its products and services, as it is in fact useful for their lifestyle.
These member savings include amazing deals from companies like Dell, Audible, Sitter city, etc.
Follow FlexJobs on all social media accounts – Facebook, Tiktok, Reddit, Instagram, Twitter, LinkedIn, and Pinterest to have an update on what is happening around you.
If the user needs to contact FlexJobs regarding queries related to job positions, tips, and practices, etc. They can anytime reach out to the client services team at FlexJobs.
Reviews on FlexJobs
FlexJobs, being one of the best platforms for job search and recruitment drives here are a few reviews about FlexJobs in all its terms globally. 
Also before being a member of flexjobs, one should always prefer to go through the reviews of how the organization is doing at several positions.
Pointing towards the motive of flexjobs which is to provide a flexible job with suitable schedules or conditions and a non-traditional work environment to all the people hunting for jobs globally.
This is an amazing initiative taken by the organization keeping the interests and requirements of the user's personal and professional lives. 
Let's see what users of FlexJobs have to say about their experience on various websites:
Note: The reviews are anonymous and the details of the users are not shared
Glassdoor
Anonymous – Social Media Specialist in Tampa, FL 
Called FlexJobs as The Ultimate Company and has given 
5 stars – Work-Life Balance
5 stars – Culture and Values
4 stars – Diversity & Inclusion
5 stars – Career Opportunities
5 stars – Compensation and Benefits
5 stars – Senior Management
It has to say that flex jobs is an empowering organization that is helpful and supportive to all users and also provides flexibility to all its employees.
They are happy being in the company and with their position as well. 
Hence, no cons to share, but only the pros of flex jobs.
Anonymous – Career Coach in Wilmington, NC
Commented on its company as "What a Legit Company! the Best place to work in" and has given
5 stars – Work-Life Balance
5 stars – Culture and Values
5 stars – Diversity & Inclusion
5 stars – Career Opportunities
5 stars – Compensation and Benefits
5 stars – Senior Management
It has to say that working in flexjobs has helped them to achieve a dreamlike job in a company. They are more valued and supported by the senior management and the counseling teams. From team heads, managers, to CEO, everyone is cooperative and helpful. It takes the feedback from its employees and assures the best performance to its employees. Perks and benefits are the best at this organization. They added – "They have set the standard way high! And the best place to work in."
 Anonymous – Teacher in Hubert, NC
Commented on its company as "Great Company" and has given
4 stars – Work-Life Balance
5 stars – Culture and Values
4 stars – Diversity & Inclusion
3 stars – Career Opportunities
2 stars – Compensation and Benefits
5 stars – Senior Management
It says that flex jobs provide a great opportunity for work from home jobs. The timings are flexible scheduling and supportive staff.
No cons at all for flex jobs.
 Anonymous Job Specialist in Denver, CO
5 stars – Work-Life Balance
5 stars – Culture and Values
4 stars – Diversity & Inclusion
4 stars – Career Opportunities
5 stars – Compensation and Benefits
5 stars – Senior Management
It says that they have found the best organization to work in with the help of flexjobs. Flexjobs has provided them an opportunity to work flexibly and remotely in the best working environment possible.
Comments on flex jobs that – "Don't. Just Don't Do it!!" and has given
1 star – Work-Life Balance
1 star – Culture and Values
1 stars – Diversity & Inclusion
2 stars – Career Opportunities
1 star – Compensation and Benefits
1 star – Senior Management
This comment says that the company he is working in has the worst work-life balance and there is no management and coordination at all between team heads and management. Be it, CEO or a team member, everyone works as they do not know anything of their duties. Flexjobs has not provided them with a nice job opportunity at all.
It was not a good experience working for the company, although being a user of flex jobs could help them find their job.
Let us see what people on Quora have to say about their experience as Flexjobs users:
"I recently got a 100% remote, work-from-home job through Flexjobs. This website has a lot of tools to help its users find their dream job. It has provided me with the best results. One can always put their Time and Effort to utilize their tools to find a job. I found my job within 2 weeks through Flexjobs."
"I graduated and started my job hunt according to my preference that is work from home 100% remotely. I belong from a rural background so whenever I searched for keywords like "remote", "work from home", I was unable to find results on various job boards, as search results were riddled with scams, travel required, or highly specialized tech jobs that did not match my skills and experience. Then I visited Flexjobs and took a plunge on short-time membership with it. I completed a course in Flexjobs and was able to find a job suitable and meeting all my requirements. Flexjobs has saved my time and weeks of job searching, providing me with such an opportunity."
"When I found Flexjobs, I was not sure about using it at first, but after I read few reviews, I was able to use the platform pretty well. There are a lot of tools and supports provided by the organization to its users. I was able to find many jobs which suited my skills. Flexjobs is worth the money. You can also withdraw your membership before the expiry date and continue your respective jobs."
"Flexjobs is a genuine organization, with its good reputation all over the world.
Although flex jobs put together a lot of effort and opportunities for their users, it is also important for users to have their skills and qualifications matching the requirements of the job. Yes, Flexjobs will help you enhance these skills and upgrade your qualifications. It is a trustworthy website with so many interesting tools and courses one can take advantage of.   
"I am disabled and needed a remote working environment, 100% working from home was my preference. I became a member and found the desirable jobs for me, matching my skills and qualifications. The membership was worth it. I found the job with ideal hours and a flexible working schedule. My husband is disabled as well, so I could stay home for him and work simultaneously from home as well. Flexjobs has provided me with the best."
Let's see what other users have given reviews of Flexjobs to other websites:
Better Business Bureau – Customer Review 4.65/5
BBB has a Customer Review of 4.65 out of 5 which is like an amazing positive score to FlexJobs.
BBB has given rating and Accreditation: A+ to Flexjobs for its reviews and Corporate Business skills.
FlexJobs does have few complaints from its customers/users/employees regarding the job they get. Although, they try and put a huge amount of team effort and dedication into finding a job for all kinds of people, their requirements, and skills. Sometimes it is a difference in the work culture of an organization, and sometimes the users are not able to find their desired job or job in their preferred location. 
Some of the Reviews as success stories are on Flexjobs about being their member are as follows: 
"I wish I had registered myself in Flexjobs way earlier! I have hunted for jobs for months but was not satisfied with the results. But now, being a member of Flexjobs, I have had so many job opportunities at various locations as well as remote jobs. I am thankful to this organization for helping its user get through the smooth process." 
"Keep up the good work! I met with an accident, so I had the need to work from home. I found FlexJobs and started getting job referrals the other morning. It has been a nice experience using flexjobs, as, I was able to find my preferable job soon."
"I applied for over 130 plus jobs on various other job sites, out of which half were scammy, rest required traveling. But as I joined FlexJobs, I gave a national certification exam and applied for around 10 to 12 jobs. I was amazed by the results and I landed an amazing job through a nice job board experience. 
"This is a tremendous opportunity that Flexjobs has come up with. What it provides is really empowering and encouraging. This is a great platform and 100% trustworthy."
Conclusion
Above were the Reviews and information about the organization – FlexJobs. It has proved to be one of the best job boards that are trustworthy and time-saving. 
Today, there are many job websites and boards that are scammy, fake, ask for money, etc, the reason being job seekers and recruiters find difficulty in trusting any job sites. 
Therefore, it is important for everyone visiting any kind of job board or website to check for reviews in more than one place. 
Being a huge organization, it has a large number of responsibilities as well. 2 out of the 50 users could be unsatisfied with this job board. The best thing about this organization has been its customer service team who are constantly working on feedbacks of their customers and maintaining a responsible relationship among with their users. 
What any user or customer will want is "VALUE", which Flexjobs has been able to provide to its customers.
There are various columns one can visit on the website – https://www.flexjobs.com/faq
The user can have access to Frequently Asked Questions (FAQs) provided in the link above.
Find jobs at https://www.flexjobs.com/jobs/new-hiring-now
Partner Sites of Flexjobs – https://remote.co/, and https://www.workflexibility.org/
To Contact flex jobs at https://www.flexjobs.com/contact
Weekly updates on https://www.flexjobs.com/latestnews
*Thank you for your time and for visiting this article*
Flex Jobs Reviews- Full Description