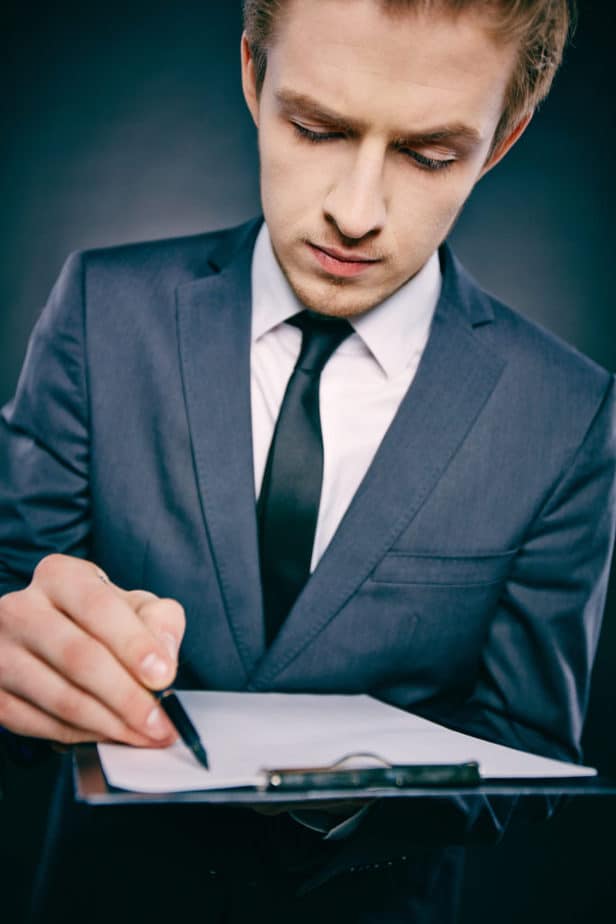 The rise of unemployment is devastating! After going through a particular course of study for four or more years, graduates become stuck and have to start replacing for the next step to take. Another scenario is people that were recently fired from their jobs and are depressed. Even if it was their fault, how would they earn? Also, try to imagine mothers. Some dreams and hopes they had have been chartered. Instead, they have to be at home, and no one wants to employ them. Or is it students that want to earn a little to help themselves and their parents out? Here, we'll know some FlexJobs Reviews.
We could go on and on with examples, and we would not run out of them. So, if you have been searching for that perfect job that could help with the flexibility of your schedule or a job that permits you to work from home, flex jobs is the best option!
With a general consumer rating of 4.69 stars from about 5000+ reviews, you could tell a high level of satisfaction with the purchase. But, you might be wondering, purchase, how? Stay with me till the end of this article to know everything about the most ranked freelancing site.
A brief history about flexjobs
Flex jobs were founded in 2007 by Sara Sutton. She needed a flexible job for herself, but she couldn't find any. She struggled a lot to find it, and eventually, the idea came flex jobs! This woman also saw that she was not the only one in these shoes. She needed to help others, especially moms because she was a mother that needed flexibility with her job. 
Due to the long list of online portal scammers, flex jobs has a system that showcases legitimate companies and a binge database of legitimate job opportunities. Flex jobs are centered on remote jobs. However, there are part-time jobs also. In addition, you could find freelance telecommunication jobs and flexible jobs.
Before signing up for flexjobs.
If you want to go ahead and sign up to flex jobs, there are certain things that you need to know before you sign up. These things are questions some people ask themselves, and they opt out instead of signing up because they do not know the value of what they are going into. So, let's give you a proper explanation, well researched. You might be wondering:
Why do flexjobs charge for membership? Just they collect a fee?
Remember, they are ranking first on the list. Have you asked yourself why? It's simply because there is no fraud or scam; none has been recorded because they have a research team that spends more than 100 hours every day to ensure that the job opportunities you're seeing are the best and there are no scams. In addition, every post is hand-screened by every company. Don't you think a little fee is necessary in this case?
How much does it cost- flex jobs?

The membership part of flex jobs varies. There are different options that you can choose from that suits you best or sits best with you. For instance, you can sign up for a one-year membership program for $49.95, a three-month program for $29.95, and a one-month program for $14.95. Considering the value you'll get, the security, and the money you would make, this fee is nothing.
Also, you can partake in their promo codes which they organize once in a while and share on their Facebook and Twitter pages.
Is there a guarantee if you sign up?
 Flex jobs are not ensuring that you would get every gig. There are thousands to millions of people in this space, and it's exactly like the survival of the fittest. But, if you play your cards right, you can make millions in dollars out of flex jobs. 
One guarantee flex jobs would always give you is that you are secured and not prone to fraudsters or scammers.
Is there any free inventive that flex job provides?
Sure, in 2019, they shared a list of the companies with remote jobs. These are not just any company but top organizations. That was free. However, you must have signed up to flex jobs to access this kind of detail and job postings.
Want to know some of these companies? Check the list below:
Appen.
Lionbridge.
Liveops.
VIPKID.
Amazon.
Intuit.
SYKES.
Transcribe Me.
Dell.
Hilton.
Cactus communications.
Robert Half International e.t.c.
If you do not have the cash right away to sign up to flex jobs, you could check out this list and browse for openings that would suit your skills and experience instead of waiting for the cash to come.
How people who got jobs from flex jobs described it.
It would be nicer, hearing from people that have gotten results from using flexjobs. So let's look at how people who got jobs from for jobs described it.
"I've already recommended this site to several of my friends who are looking for at-home work. I will keep recommending it and will look here again in the future. I found FlexJobs.com through a Google search that brought up an article on Forbes. I was excited to find a company that would provide reputable companies that were looking for virtual employees. I started applying for jobs right away and was hired for an FT position within a few weeks. So thankful for FlexJobs!"
"Thank you, FlexJobs.com! I was initially skeptical as I have been looking for legitimate work from home jobs for several years. However, I have been on your site for three months and found a great job with competitive pay and benefits! I will no longer have to drive 3 hours a day and get to spend quality time with my family. I will recommend your site to my friends that are looking for a more flexible work environment."
"I opened my account with FlexJobs, and within a single week, I was already offered a position working from home as a content writer for an internet marketing/SEO company! I couldn't believe how fast I was able to find a job. Thanks so much, FlexJobs!"
Can I trust Flex Jobs?
It has become a norm that is not ready to give way, people scamming people. I mean, no day passes without hearing that someone was scammed; I heard one today immediately I woke up. That's a story for another day; I hope I tell it. It's not anybody's fault, the rate at which people get scared to be ripped off so that rather keep themselves in a comfort zone, they say, "I rather have the little than have it taken."
You might be scared and wondering if you're making the right decision to use flex jobs, but I assure you, this is the right choice. Flex jobs are very legitimate. Just like we discussed in the previous sub-topic, the jobs go through proper scrutiny to avoid fraudsters. Please note that flex jobs offer more remote jobs than freelance jobs. We are not saying that they do not offer freelance jobs, but you would come across more remote jobs during your job search.
Also, your details are 100% safe. Flex jobs would not give your details out to third parties. So, you have nothing to worry about when your identity, CV, and general profile being leaked.
Is it worth it to sign up?
Is it worth it for you to spend a lot of time checking out employers to ensure they are real and do not want to use you and give you stories when it comes to your payment?
Signing up for flex jobs is signing up for your security. You can rest assured that you won't do jobs and be scared about being paid. Some board jobs are very unsafe and extremely tricky. You'll find out that you could get jobs, tons of them, but they stop responding when it comes to your payment. After delivering the job!
More so, on flex jobs, the clients are listed, and any award or recognition they have is right under their names. There is also access to see reviews from other freelancers that have worked with them over time. This means that there is a huge guarantee when you're working with your clients. Besides, they would not want to spoil their reputation on flex jobs, so they would do all that they can to please you just as you want to please them too so that they can get more reviews.
Freelancer jobs.
On flex jobs, the competition is a bit lessened, unlike some freelance job sites. However, the fact that the competition is lessened is not proof that you would find something you like or get jobs if you don't meet the requirements.
The overall process for applying for freelance jobs on flex is quite simple and doable, depending on the job you are applying for and the company's format. Most companies, if not all, will require you to set up a separate account on a separate website, company's website. Most jobs you apply for on flex jobs would take you to the company's job site. You'll have to fill in the company's requirements for this application on their job site.
The same routine follows other jobs that you would be applying for. It is a bit tiresome, but this shows and builds trust and gives you more access to the company you would be working with.
Another aspect of freelancer jobs is location. Your location and your jobs would match. This means that you should not spend so much time on jobs outside your location because you might not be considered for it. So, leverage on your location and find the best jobs there. Who knows, you might land yourself a permanent job.
One significant edge flex jobs have over other freelance networks or sites is the quality of the jobs listed. So, for example, you can see a job posted on other freelance sites, and the payment could be $1 per hour. Crazy right? But on flex jobs, while you don't have to go through the stress of searching for quality jobs because that's the only thing on the site, quality jobs, you can be sure that your pay would be worth your job.
Finding your dream job on flex jobs.
It doesn't matter the kind of freelancer you are; flexjobs have a place for you. There are over 4000 freelance opportunities on their job listing. There are graphic designing jobs, teaching jobs, writing jobs, even law, and accounting jobs. The good news is that you won't be paid peanuts for the job you're applying for.
Finding a dream job can be very exhausting and time-consuming. There has to be tolerance and commitment if you want to get that dream job. Just a quick piece of advice, do not neglect your application even for a second while going for that dream job. Your application is your access, your gate pass, your road map to getting that dream job.
Quality of jobs on flex jobs.
The quality of jobs on flex jobs is something to be proud of. The quality of the job listings is still very fascinating. You could even see a job of 6 hours per week, and the payment would make your jaw drop. Quality also needs quality, so; you would be expected to give your full information, skills, educational requirements, and, if possible, certifications and previous place of work. No one would want to pay a freelancer that doesn't look qualified for the job.
As much as some of the flex jobs are for freelancers, they also get the privilege of having full-time contract jobs on flex jobs, and contract jobs pay well. Although, for the freelance option, many companies do not put their fee for everyone to see, probably, they want to be able to communicate and come to full agreement with their employee and, of course, negotiate if need be.
You can be sure of the company you're working with because flex jobs have a hub page where you can check out the company simply by clicking on the company's name. This would make you familiar with what the company stands for, its mission, vision, and goals, and of course, where you can come in to ensure its effectiveness and growth.
How much does it cost?
You're dying to know what to expect from this platform and how much it costs, right? Seeing all these opportunities pass you by is not a wise decision, and we don't want that. So let's see how much it would cost, shall we?
Becoming a member of flex jobs requires you paying a fee. 
We have already discussed the reason and importance of this fee earlier so, let's get down to business. First, note that flex jobs are not like our everyday freelance sites or platforms. It is not just a platform to post online jobs because there are many opportunities if you're a member. Aside from preventing scams, you get to have a high chance, working with notable companies like; Amazon and the likes of them. You also have access to over 35,000 jobs from over 5000 different companies or organizations.
You can decide on the fee that works best for you, and it depends on how long you want to sign up and continue using this platform or the cash you are with at that particular time.
Don't fret; the fee is not much; look at it as an investment because if you get your first job, and you make $15, which is very rare, you could make more which covers the fee already. You could get that money in one hour!
It is advisable to opt-in for the yearly membership if you are a freelancer looking for steady jobs and gigs. Besides, if you do your calculation, you'll be spending $4 per month. On the other hand, if you want to use flex jobs as a side hustle, the three months membership is perfect for you. And if you just want to try it out and cancel at any time, the one-week trial is your sure bet.
You can also use a discount code for flexjobs. Check out the price for the discount codes.
There's also a money-back guarantee for 30 days, free!
Benefits of using flex jobs.
There are tons of benefits that come with using flex jobs. From the coaching services, the assurance, the discounts, e.t.c. You can be happy that you are a member of this platform. Let's look at some benefits of using flex jobs:
Discount from the partnership: Having over 70 partners, flex jobs offer discounts due to their partnership with these companies. More partners have been added to the list over time, which means more discounts for the job seekers on flex jobs. Some of their partners are:
Dell (30% discount on Dell computers and Dell technological products).
Audible ( a 30-day free trial, using audible).
Turbotax ( 50% discount for 6 months).
Grammarly (20% discount off subscription cost).
Coaching services based on your career: Another benefit of using flex jobs is that you can get coached on your career. You would be linked to a career expert to assist you on your job search, resume and they would also prepare mock interviews to prepare you for your employer. If you are a member of flex jobs, you get a 50% discount on this service.
No scams: As simple as it sounds, one benefit of working with flex jobs is that there are no scams at all. You are secured physically, financially, and mentally. 
Job search(advanced): This benefit is for people who have furthered their knowledge and studies in their career and those who are just starting in their career. Be glad if you're in these shoes because fled jobs make it very easy for you. If you're still in the entry-level position, jobs requiring a bachelor's degree will not pop up in your notification. You'll get filtered jobs that suit you and your level in your career.
A center for learning: There is also a learning center on flex jobs. The role of this learning center is to help you find remote jobs and information that would make things easier for you. They are materials like videos, blogs, webinars, links, e.t.c to aid your learning.
Pros and cons of FlexJobs:
There are pros and cons when it comes to using flex jobs. Let's start with the pros when it has to do with using flex jobs.
The listings are highly vetted. There are persons assigned to review every listing with their hands. This is to avoid scams and jobs that do not meet the standard of flex jobs.
There is an easy way to search for jobs. Jobs are filtered to suit every user's description, location, and profile. This means that irrelevant jobs would not come your way.
You would also receive email notifications and alerts for new jobs. This is proof that you signed up for flexjobs newsletters, and you are part of their email list.
There are no ads on flex jobs. You know how annoying it is to see numerous ads pop up on a site, right? Flexjobs is free from those ads.
There is a portal that permits you to pour out every information that your employers would need. It is an online job seeker portal that makes things easy for you to land a job and find suitable employers.
With all that has been said, there are still cons to the use of flex jobs. This is not to discourage you from using this platform but to make you aware of everything that it entails, good and bad.
You have to spend money. If it was free, the truth is that more people would be on this site, but you have to spend money to make money on flex jobs. Well, that's what is gotten from having the jobs screened and 100% security.
You have to spend some time too. To get the job you want, you have to spend time job hunting, and you have to be very active because you're not the only one signing up to get the job. The truth is that flex jobs make it easier for you because the jobs you see match your career.
Third-party sites: This particular reason gets many people to give up on flex jobs, but it is a great way to know who you're working with and interact the best way with your employer. You are directed to this third-party site from flex jobs posting. This site normally is the company's site, leading to your application and other information needed to get the gig.
Summary/Conclusion: 
You can work with tons of freelance sites, but the truth is that none of them measure the benefits you get from using flex jobs. Any wise career person would do anything to get discounts, employers, top companies, and coaching.
The amazing part is that you could use flex jobs as a full-time job or a side hustle; whichever works best for you, use it!
Frequently asked questions.
How much does it cost to use flex jobs?
Choose from different plans; choose the option or payment plan that sits best with you.
Can I use flex jobs for free?
You cannot use flex jobs for free, but you have a 30-day money-back guarantee if you think this site is not for you.
FlexJobs Reviews- All About Flex