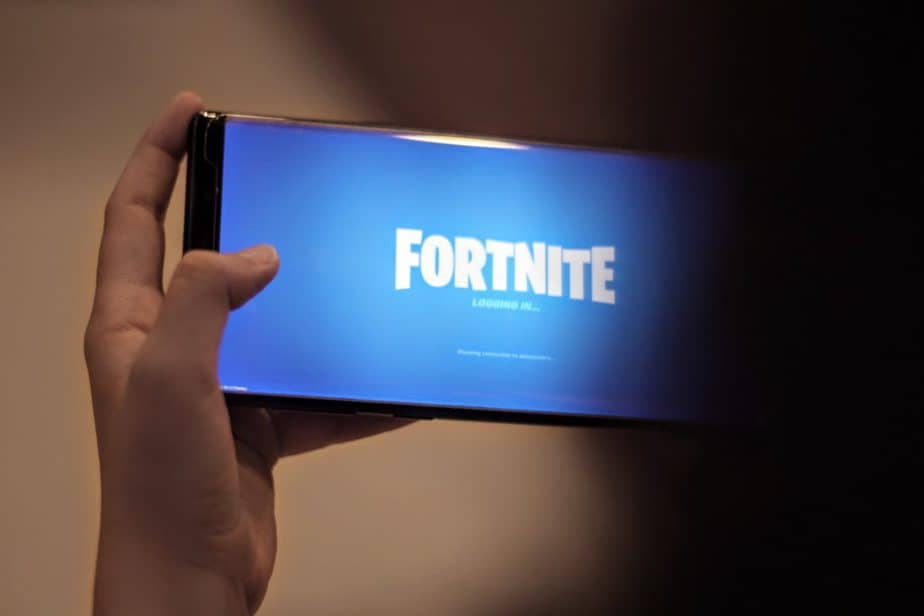 While there are many battle royale games recently released and much-obtaining inspiration from previously released games, two battle royale games are considered the pioneers of this genre. They are PUBG (Player Unknown Battlegrounds) and Fortnite. While PUBG appeals to a more serious and realistic battle royale audience, Fortnite took the world by storm due to its unique concepts of building, cartoon-ish graphics, and interesting collaborations with celebrities to promote their game. In this article, we will see who owns Fortnite? and why it became a huge success.
What is Fortnite?
Battle royale games are games that let a set amount of players fall in a contained area and fight for dominance in a free for all style.
 The last remaining player wins the game. 
Usually, a single game pits 100 people against each other to see who comes out on top.
 Some other game modes offer team-based gameplay, such as duos, which include teams of 2 against each other; trios, which include teams of 3 against each other and squads, which include teams of 4 against each other teams of 4. 
How did Fortnite become so popular?
Battle royale games became popular and highly sought after because you can die in the game very easily at the beginning. It made you come back for more. Due to completely randomized loots and drops, the game never feels bored compared to other games. So, what made Fortnite a unique game?
While most battle royale games follow the traditional method of dropping, picking up guns, and surviving, Fortnite added some unique features to it. First, they didn't opt for realistic graphics; rather, they opted for cartoon-ish graphics that appeal to a wider audience. Next, they made the game a free-to-play game. While most games of this genre made the game paid to play, that made the game appeal to an audience who were willing to pay the money to play the game. Making it free to play made the game appeal to everyone of every age, which meant the game reached more players.
The revolutionary thing that Fortnite did was to implement building in the game. You will be able to build walls, stairs, and many structures that give you a competitive advantage against your opponents. While building games were popular, like Minecraft, at that age, a building feature in the battle royale genre, which was first of its kind, and added a whole new dimension to the battle royale genre. 
History of Fortnite:
Fortnite was released in 2017 by Epic Games. At that time, the battle royale genre was dominated by the newly released PUBG, which had gained over 5 million players during its release week. So Epic decided to jump on to this battle royale trend and release Fortnite as a free-to-play game with additional modes like Creative, letting players use their imagination to build their battleground. Quickly, Fortnite gained almost 10 million players during its first week of release and became popular. After that, it started to grow and is still one of the most played games on the internet. The success also encouraged the developers to release the game in Nintendo Switch and mobile. As a result, it gained success on all platforms.
Fortnite, though being a free-to-play game, gained profits through its microtransactions. They introduced a subscription-based battle pass system that players could buy to obtain new emotes, skins, and other cosmetics. Through this system, Fortnite was able to gain a profit of almost $9 billion in the year 2019 and almost $22 billion in the year 2020. 
Fortnite also gained popularity through online streamers. 
Streamers like Ninja, Myth became popular and started amassing millions of views regularly. 
The game also set its foot on the esports platform and was a huge success. 
The inaugural Fortnite event had a prize pool of $US 30 million. Another popular event conducted by Fortnite was the Fortnite Pro-Am. The event included a duos battle royale of popular celebrities, streamers, and pro players.
Controversies: 
While being popular, Fortnite also was popular for some controversies. For example, it is known to be encouraging kids to spend real money on virtual currencies and faced backlashes for being too addicting.
Fortnite also received many awards over time. It was nominated multiple times and received awards for best multiplayer, best online game, best coop game, and best ongoing game awards. Now that we have looked into Fortnite and why it is so popular, we will discuss who owns it.
Who owns Fortnite?
Fortnite was developed and is owned by the video game developer Epic Games. Epic Games is a North Carolina-based game developer and publisher. Epic Games is known for developing and owning the unreal engine, which many games use. Tim Sweeney founded it in 1991, which went through many changes to the currently named Epic Games over the years. Over the years, Epic decided that it needs to add games as a service and entered into a deal with the Chinese giant, Tencent games, which owned games like PUBG. In return for this, Tencent games acquired almost 48% of the shares of Epic Games. However, Epic revealed that Tencent has very little control over the output. 
Many, and even some of Epic's developers, this decision was not viewed as a good one. As a result, top developers like Cliff Bleszinski, the company president, and the lead developer, resigned for various reasons. 
It was with Fortnite that Epic Games took off and continued with their games as a service model. 
It made the game free to play and added live service to the game. The success of the game also made Epic Games convince Sony to make the game a cross-platform. 
Cross-platform games mean that someone can play the game with or against someone on a different platform. For example, if someone is playing the game on PC, they can also play it with someone who plays on a PS4 or an X box. 
This was a huge deal, as Sony normally does not allow cross-platform games on its console. But, with this approval, Epic was able to garner additional players and made them play with their friends, no matter the platform.
This success enabled Epic to invest and focus on new fronts. For example, Epic began its storefront, named the Epic Games store. It was started as a competition to the market dominated by Valve's Steam and GOG. Fortnite on PC is exclusively available on the Epic Games storefront. This made many players use the store and using this, Epic started acquiring small companies and making first-party releases, such as Hitman 3, exclusive to the store. Epic also attracts more customers by giving away free games every week. It includes many indie games, first-time releases exclusive to the store, and some AAA games. 
Market share of Fortnite:
Fortnite has gathered almost 350mn players worldwide and is still growing. Almost half of the market share of Fortnite comes from PS4 users, while Xbox comes second, followed by PC and Nintendo users. Recently in 2020, Fortnite garnered $5.1 Billion in revenue, which was still less than the game's previous year. The monthly active players as of 2020 stand at 80.4 million players. 
Market share of Epic Games:
In April 2021, Epic Games reached a value of almost $28.7 billion, as it made a new $1 billion deal through funding. Epic also announced their Epic online services, which focused on free SDK services, helping out online matchmaking and cross-platform gaming similar to Fortnite. In 2020, Sony invested $250 million, and Epic Games and Sony worked collaboratively on Unreal engine five. Unfortunately, Epic did not give any exclusivity to Sony's Play station based on the Unreal engine. Epic also waived their unreal license to make games. It made them free for developers up to a revenue of $1 million. 
Recently, Epic has been engaged in a legal war against Apple. It did not follow the rules and conditions for various reasons. Apple has then removed the game from its store. This was followed by Google removing the game from their website as well. Following this, Epic announced that it would provide a permanent discount to the V bucks, the in-game currencies, for those who download the mobile game from their Epic game store, bypassing the Apple and android play store. As a result, epic filed a lawsuit against both Apple and Google. Epic did not provide the discount to the V bucks for those who played the game via the play store due to the 30% revenue cut by respective stores. 
Epic Games also reported an overall loss in revenue due to the increased amount of free games given away and lack of customers compared to its rivals Steam and GOG.
Who owns Fortnite?- Full History