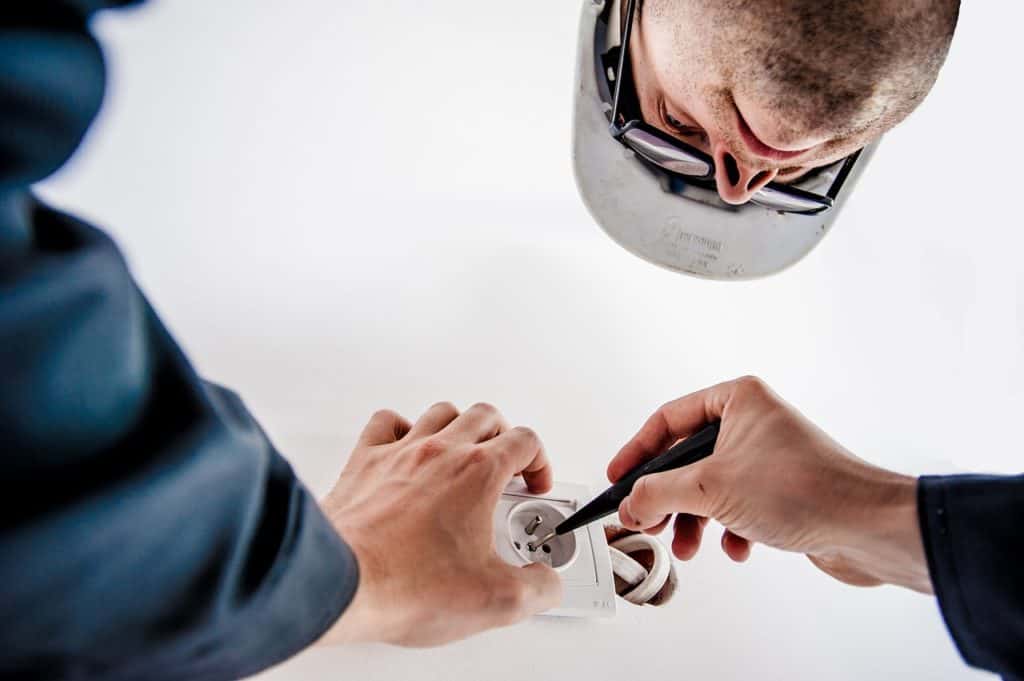 An electrician experience certificate is a formal document provided by an employer to an electrician at the time of termination of his employment. As the name suggests, this certificate defines his experience to the new employer, where he will further continue his practice. So, for this purpose possessing an experience letter becomes necessary. To make an electrician experience certificate, you must know which software and particulars go into it. In this article, we will share an Electrician Experience Certificate sample with you with a proper explanation of the particulars and their purpose.
Electrician Experience Certificate Sample
You can draft an electrician experience certificate as prescribed below:
(Logo of the organization)  (Full Organization name)  (Organization name in concise)
                                        (Address of organization) (Phone number with pin code| email address)
(Month, date, and  year)
To Whom It May Concern
This is to certify that (employee name) under the employer of (organization name) as (designation) in (department name) from (joining date) to (last working date). He was a (work schedule) working (number of hours) per year.
As a/an (designation), his duties were:
(List of duties performed)
We have found him to be a self-starter who is in good spirits, motivated, confident, and duty-bound team player with great efficiency and good knowledge of concepts and tasks performed at our organization.
(Signature of the employer)
(Name of the employer)
(Designation of the employer)
(Department he is associated with)
Structure of Electrician Experience Certificate
From the above, we can draw that an electrician experience certificate contains the following particulars:
Logo of the organization and name of the organization: Every company has its logo and name, which sets it apart from other organizations in the same or different industries. You must place both on top.
Address of organization: To inform the hiring manager of your organization's location.
Phone number with pin code and email address: Helps the hiring manager discuss the applicant with you if he wishes to.
Month, date, and year: To inform when the certificate was issued.
To Whom It May Concern: Used to address professionals and recommend a former employee to his next hiring manager.
Employee name: To indicate to whom you have issued the certificate.
Designation: Job profile in which he worked.
List of duties performed: To inform the hiring manager of the duties assigned to him by his supervisor, such as repairing and maintaining electrical equipment.
Details of the employer: Employer details are a must to include as it builds credibility. These details include your signature, name, designation, and department you work in.
What is the duty of Electricians?
In general, Electricians install, manage, and fix electrical power, control systems, communications, and lighting.
Are Electricians in demand in the USA?
As per the U.S. Bureau of Labor Statistics, the job outlook from 2019-29 is 8% faster than average, while employment change between this time frame is 62,200. As a result, there were 739,200 jobs in 2019. Moreover, the median pay for 2020 was $56,900 per year and $27.36 per hour.
Conclusion
The USA is a good place to work for almost every job. You can consider this country for becoming an electrician as the opportunities are high and pay is good. However, with this, chances of competition may increase.
Frequently Asked Questions (FAQs)
How can I become an Electrician? Most electricians learn through an apprenticeship, an arrangement under which one learns a job under another. However, less common, but some also attend a technical school. In addition, many states hire electricians who have a license to practice.
What is the work environment under which Electricians work? Electricians usually work full-time and overtime, including evenings and weekends.
What are the responsibilities of an Electrician? Electricians have the following responsibilities:

Repaired and maintained electrical equipment, like generators, motors, alternators, and intercommunication systems aboard ship.
Maintained electrical load within the capacity of generators by moving controls at distribution board switchboard.
Started standby generator when the load was around the operating generator's capacity.
Performed routine tests to ensure electric motors are driving blowers, pumps, and refrigerating machinery.
Tested wiring using voltmeter ammeter to prevent short circuits.
Removed and replaced fused defective lights.
Also read How to List Software and Computer Skills on a Resume
Electrician Experience Certificate Sample and its Structure