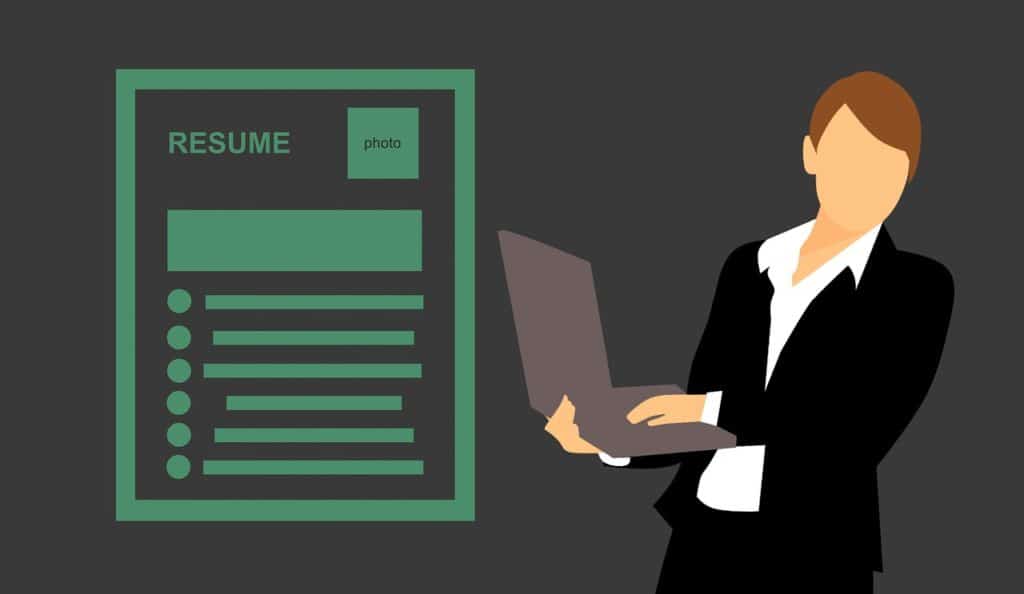 The modern era is all about software. Everyone uses mobiles, PCs, and laptops. With every technical advancement, people should be taught some skills as it is becoming necessary to be up to date to stay in the competition. From a school teacher to an HR manager, from a space scientist to a plumber, everyone needs to learn about specific universal skills.
Let's talk a bit about the software skills you need for your resume. Let's go over the basics first.
Software Skills
These skills are a variant of computer skills. Software skills require a proper knowledge of working that can only be learned through dedicated hours. On the other hand, these computer skills are where you generally operate a computer for your work. There is specific software that you need to take classes for even.
How do these skills help in our professional lives?
These software skills help you to use a specific application on the computer, for example, you are an artist, and you need to learn how to use a digital pencil, for that you need to learn how to use it, what are its shortcuts and where are all the utilities. Another example can be of a teacher who is new to online classes, and he needs to log in to his Google classroom account, but he does not know how to do that. It can take a while to know about certain application functionalities, but it's an easy-going ride from there when you know all about it. Some of those software skills are now a necessity to survive in the competitive world. That's why people are constantly adding software skills to their resumes, now and then.
The most famous software skill is to learn computer languages as there is a boon in the developer's market. Now, everyone is trying to be a developer. The purpose of the application depends on the developer. A developer by name develops applications of particular use, either it can be a game or a utility. The developer develops the application, but now they also fight for making something so outstanding that it stands out in the crowd of millions of applications. This development requires much practice of skills on that particular application, and many people have started teaching these skills to students from an early age. Nobody knew that these software skills would be necessary for the coming age, but now it seems that it is, and everyone is going mad over them. Some of this software includes applying Python, HTML, C, and many specific technologies used daily in the background in our daily lives.
Why should I go for the software skills and not the computer ones?
There are specific skills you need to master before venturing into the world of developers and web designers. These software skills are the basics. Computer skills are the first step on the ladder of understanding the platform of digitization. 
It is simple to learn the skills of the computer, you can learn them in a week or two if you are indeed a beginner, and it might take most to most, a month. But, an advanced computer skilled person should learn the software skills to maximize their knowledge of computers and how it works.
Computer Skills That Are Needed For The Resume
MS Office
Microsoft office is one of the crucial skills you need to learn. MS Office is not just one application. It is home to many applications, and that too with different usages. Some are used in daily life activities, like MS Word, MS Paint, and OneNote. Many other applications like MS Excel and MS PowerPoint are used in businesses and people's professional lives. You can learn about the MS office simply at your home with the help of the internet and blogs. These sites will tell you about how you can use the MS office.
It seems easy for most of the applications, but for some, you need to attend special classes like MS excel. For essential work, you can say that it's easy, but to dig deep, you need to pay absolute attention, and also you need to practice, practice, and practice the formulas and tricks you learn from those classes; otherwise, it won't benefit you.
Google Drive
The drive is a file storage service developed by Google which comes with a bunch of attached applications like:
Google Docs
Google Sheets
Google Slides
Google Forms
The usage of these applications is also essential to learn as now people mostly use Google Drive to upload their documents and edit simultaneously more extended.
Spreadsheets
The spreadsheet is an application used solely to store and analyze the data. It was developed to keep the records for more extended periods than the physical ones. The spreadsheets save the data on cells, and there are countless formulas to make the work easier. It does not only provide the essential mathematics solutions, but also it can help in financial accounting to a limit. That's why it is essential to learn about spreadsheets and to keep them in practice. Different types of spreadsheets are in the same format like MS excel, Spreadsheets, and Open Office Calc.
Email
Writing emails is one of the crucial tasks to be done in a professional setting. Specific rules are to be followed for an email. Many simultaneously more grammatical, salutation errors can give off a wrong impression. These soft skills help look more professional and sincere. Proper usage of mail merge, filters, and rules must be kept in mind for the official work. That's why try to learn about these skills as soon as possible.
Database Management
You need to enlist database management under the skills you have acquired, and if you have not learned about database management, you should. With the data piling up and people getting tensed on how to sort this much data, there comes the need for database management. You can come in as a savior and use your database management skills to save some of the organization's time. But, of course, you need to learn about database management first for that. You can learn from a bunch of applications like:
MS Access
Oracle
Teradata
IBM DB2 and many more.
You have to acquire the knowledge of these applications to get a hold of Database Management.
Social Media
Yes, social media. You can enlist social media under your skills, and no, it's not a bad thing anymore; you can use your hunting skills on social media to look out for prospects and even new ideas that can help your business reach new heights.
Now, with so many technological advancements, you need to keep yourself updated with social media and whatever news you can get. In addition, there are so many applications where you can create, promote and look out for clients. 
But the thing is, you need to get acquainted with the apps and functionalities before posting anything official. So, get on your social media and click click click away!!! (and also write this in your resume, it will help you).
Applications from which you can create, promote and locate potential clients:
Twitter
Instagram
Facebook
LinkedIn
Lusha
Web Skills
As we are advancing with our technology, there is a desperate need to have backhand supporters to create on the command. So this job is throbbing with opportunities, not only in a coding way but also in a creative way. 
These skills include CSS, HTML, Javascript, CMS, and other valuable skills that you can learn from the experts, or now you can go over the internet and learn online.
Communication Skills
You can write those communication tool operations as a skill too, as many corporates want people to increase their networks and what better way than online networking, so if you possess those skills in which you can master the art of Skype, Zoom, and other applications where people can connect, then it is the right skills for you to add.
Graphic Designing
Graphics designing, who does not know about graphic designing, is a lot of time-consuming procedure and often changes the design according to what they want, and it gets tiring. Still, it is satisfying. To create something so majestic is worth a WOW!!!
People do not go over the simple text, as it does not seem appealing, and our mind gets tired after reading so much. So, that is why people are switching over to the visual aspect of things now. Like many artists are going over to Instagram, many comic artists are getting digitized after the success of Manga and Animes.
So, if you have the skills of Photoshop, InDesign, illustrating, coral draw, and acrobat, then you should add these skills to your resume, and if you do not possess these skills, then get acquainted with them fast. For your growth!
Writing Skills
If you are a writer, write that in your resume too, and also, being a writer is not enough these days. You need to have specific; for skills to promote your skills as a writer like you should know about these things: 
Search Engine Optimization
Yoast
WordPress
Technical Writing
Research Work
Filler Writing
Drupal
Don't wait for anyone's approval to write the writing skills in your resume. If you have those, it can prove beneficial for your self-development. And who does not know about digital marketing now? So, if you do have some knowledge or are certified from a known organization, do enlist this skill in your resume. It is going to be beneficial for you. You can learn this skill of Digital marketing for free on Google.
It's what everyone is doing right now, from an entertainer to a businessman; everyone's looking out for people who will reach out from the crowd and create something that makes the people attracted to their brand. Digital marketing is sure easy, but not everyone's cup of tea. 
Many people try it, but there are ways it can be done better, and for that, you need to get lessons from the right teacher. So choose someone who knows their game!!
Advanced Computer Setup Skills
These skills can be tricky to understand at first, but that's how it got its name. You can add these skills in your resume to attract more eyes who need people for tasks that can only be done by a person who has mastered these skills:
Coding
Security
Debugging
Machine Learning
Web Development
Open-source
If you possess these skills, then write them in your resume, and if you do not, you can learn them on the open courses available on the web.
Software Skills You Need To Add To The Resume Are 
The skills you need to put in the software are the ones that might be a bit difficult to learn at first, but it gets easier with time. Those skills are:
SQL. SQL or Structured query language is used to create databases, delete, fetching rows, and modify them. It also helps in retrieving data by querying the database in many different ways, using a sort of like English statement, allowing the user to describe the data. SQL provides the facility to edit the data whenever you want and create permissions as they please.
Java. Java is a one-time programming language that allows the developer to create the codes once, and the codes will run onto any application that supports Java. Java provides run-time code writing and modification, which is not available in traditional or customary compiled languages. Oracle urges to use the latest version of Java because the older ones might pose security issues.
C#. This language supports software engineering principles such as type checking, array bound checking, etc. This language was developed for creating Software Components.
C++. It's an extension of a program known as 'C.' C++ is used in games, GUI-based applications, Database software, operating systems, browsers, advanced computation, and graphics, with banking applications.
Javascript. It is a programming language that has ECMAScript specification and is high level and multi-paradigm. Javascript is used in Web applications, web development, Mobile applications, game development, server applications, client-side validations, and drop-down values.
Python. It is a programming language with a .high level understanding of code readability; python is the easiest to learn as it has a standard library of codes. Python is used in AI and machine learning, data analytics, language development, programming applications, and finance programs. If you are familiar with python, you can easily deduct the analytics, which is the need of the hour. 
If you possess these skills, you need to write them in your resume and let the world know about these hefty languages. So, that was about the skills that you can write in your resume. You can write them further – While adding these skills to the resume. You can show them in a classic bulleted list or a paragraph manner.  There is another way to write down these skills, and it's the latest one. You can try writing your skills In this way where it seems easy to read as it is more visual than before.
Frequently Asked Questions
Where can I find the resume templates? You can find resume templates online and if you want something offline, try searching it out on the word's options. You can find a format for a resume on that along with many other formats. Also, word has other stuff like labels, invoices, invitations, and many more.
Which skills are the best to add to the resume? The best skills you can add to your resume depend on which background you belong to; for example, you are an engineer. Now you need to add some skills. It would be suggested to polish and write the technical skills most, as the main background for engineers is a technical one. Then, universal skills like some of the computer skills, you can add. These are some of the basic skills needed, like the MS office, document processing, and photoshop. Now, you need these essential skills to do your daily basis work. So, yes, add some of the necessary skills on the resume and then go for the specialized ones.
How many skills should I add to my resume to make it attractive? You can add as many skills as you like; if those are the specialized ones with your career, it is the best part for simultaneously more. Your knowledge is increasing with every skill, and there is no restriction in learning. So, there are no minimum criteria for adding the skills to your resume. So, go mad and add as much as you want to!!!
So, that was all about what skills you should write in the software and computer ones, and how you can present them in a manner that attracts the most eyes and gives you the perfect opportunity you deserve. And don't give anyone a chance to throw you back from the winning line. 
How to List Software and Computer Skills on a Resume