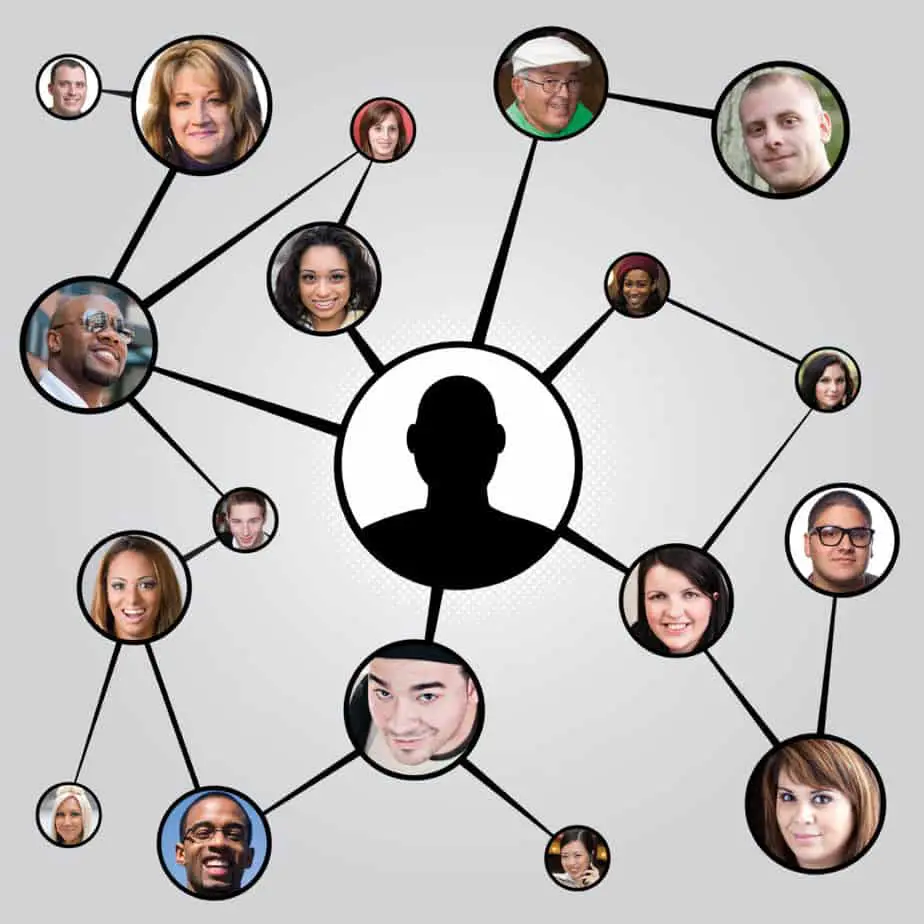 There are several ways to find a job that suits your talent and skills. Among them, a referral program is the best way to land a job in your dream company. The current employees (Referral Source) of any company refer your name to the hiring manager. It increases the shortlisting chance of your application in the very first round.
Referral Source in Job Application Means
The referral source in the job application can be the current employee or anyone who has a direct or indirect connection with the organization. Getting a credible referral from a reliable source is quite a crucial step. You need to go through multiple steps and processes to find one reliable referral source. Yet, it is not hard to find a referral source if you have good connections and good communication skills. You can increase connections through different mediums while completing your degree or learning any skill. There is a lot of confusion and doubts regarding "Referral Source" in a job application. Let's dive deeper into it to answer all your queries. 
Here are the steps that you need to follow to get a job through a referral source:
Make Reliable Connections. Connections help to land a dream job through a referral source. You can get a referral through online websites, college alumni or seniors, personal contacts, and family relations. Make sure that your connections know your skills, your projects, and your achievements directly or indirectly so that they can trust your ability for an open position in your respective firm.


Design Catchy Resume. The next crucial step is designing a highly appealing resume. No one has the time or not interested in reading every little detail in your resume. So, try to keep it short yet containing everything that needs to be there. For sure, you must not provide any false information or skill that you do not possess. Think about the requirements of the job position and related projects, experiences and talk more about that. Employer or referral source has nothing to do with your school achievements and percentage. Use pie charts, indicators, bars, stars, or percentages to show your proficiency in a particular skill. 


Approach Professionally. Most of the people among us take it very casually while approaching for a referral. You cannot forget that the referral source receives several emails and messages every day for a referral. For your request to be considered, keep it polite, professional, and short mail or message. 
Example:
Wrong Approach: Hey, can you help me with a referral for a landing job in your company?
Professional Approach: 
Hello (Name of the Source),
I hope you are doing well. I am interested in (Job Description) this job at (organization name). Would you be willing to share my profile with the recruiting team in your company and let them know that I have applied for a particular position (Name of Position)? You can also review my profile and my resume before passing a referral. It would mean a lot if you could put in a word for me.
Thanks!
And wait for a reply! I am damn sure you will hear positive words from the source.
What is Referral Program?
Most of the time, we take one step back to ask for referrals. The reason can be the feeling of being troublesome to your connection. It is obvious to think like that but, you should know that referral programs are win-win situations for both of you. Most of the companies have a unique referral program. The referral source also receives the bonus in the form of cash after the successful onboarding of the candidate. The program is beneficial to everyone. The candidate can find a dream job. Organizations find a skillful candidate, and referring employees get a bonus. So don't mind asking for a referral if you are a deserving candidate.
How to Find a Referral Source? 
As I said earlier, you can ask for a referral to your alumni, college placement cell, or any senior. Besides all of these, LinkedIn is the best site to find referral sources. Just go to the site, create a profile, upload certificates, achievements, and projects. Now, search for people who currently work in the same organization you have applied to. Drop them a message requesting to refer you to the recruiting team. And, you are ready to go!
Conclusion
Finding a job through a referral source is an intelligent way to land a job that you have been dreaming of. But you cannot forget that it takes smartness to find a reliable referral source. For higher chances of getting a final interview call, your resume should be highly appealing. In addition to it, if your communication skills and way of approach are professional and polite your chances to be referred increase exponentially. Asking for a referral is not a bad idea at all. It does not devalue you. It is just another convenient way to showcase your talent. And it is beneficial to both parties as to the organization awards bonuses to the referral source. So, don't be shy about asking for a referral. There are sources, who are willing to help you. You need to ask for help in the appropriate manner. 
Frequently Asked Questions
Are referral programs beneficial? Yes, referral programs are beneficial to both parties. It is an efficient way of getting a job. Referral sources also receive a bonus from the company. 
Does reference play an important role in landing a job in MNC's? Yes. MNC's receive thousands of applications for a single position. If you are an internally referred candidate, there are very high chances that your application gets shortlisted for the next rounds. 
Is there any referral limit? No, there is no specific referral limit. Yet, it depends on the organization you work in. So, once confirm with your related authorities.
Does referral of current employee help me to land a job? Surely. If you are a skillful and required employee there should be no issue in landing a job.
How much I earn if I refer fresher to recruiting team? The referral amount depends upon the different organizations.
Also read Must you list all your jobs on your application?
What Does Referral Source in Job Application Mean?