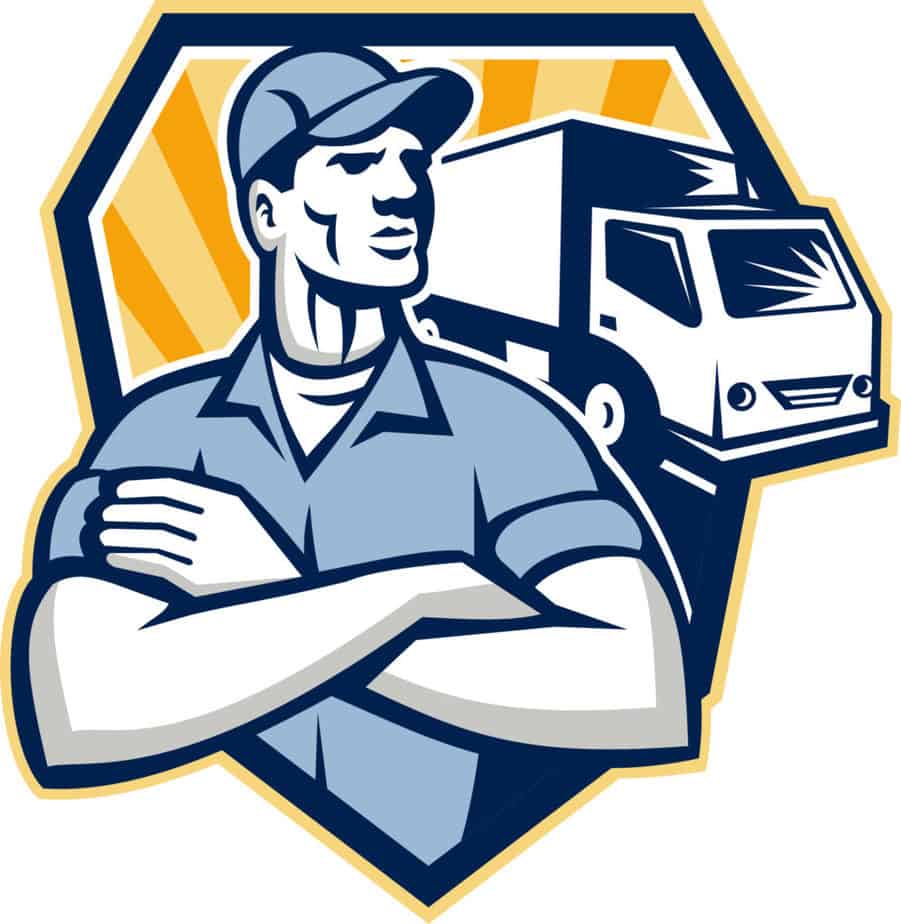 Amazon.com, Inc. refers to a multinational technology company based in the United States of America. It serves its prime focus on e-commerce, cloud computing, streaming services, and developments in artificial intelligence. Currently, one of the major Information Technology companies in the United States, it was founded by Jeff Bezos from his garage in the late 90s. Its inception came in the form of a large online marketplace for books, which eventually expanded into various segments such as electronics, software, console games, clothing, sports, furniture, gadgets, and precious jewelry. As of 2018, Amazon brought forward a new marketing strategy that guarantees delivery in two days. No wonder It immediately grabbed attention registering over 100 million subscribers globally. Today's question- Do Amazon Drivers Get Benefits?
Yes, working as a full-time driver, one is eligible for the extended benefits not only for oneself but for the qualified family members. The perks comprise health benefits, life insurance, 401(k) plans, and other competitive advantages. One can enjoy benefits even if they don't directly work for Amazon but a local Delivery Service Provider who has tied up with Amazon.
What to Expect as a Driver for Amazon's Delivery Partners?
A full-time schedule involves working 40 hours per week.
Complete benefits and competitive pay.
The company provides the employee with a delivery transport. It means that they don't have to use their own.
Working 40 hours in a 4-day schedule is also available.
Open opportunities for overtime.
Opportunities for growth and promotion.
Benefits Offered to its Drivers by Amazon
Health Benefits: This perk allows for an individual to choose from various insurance plans which may further incorporate prescription drug coverage and a Health Savings Account (HSA). One may also plan to opt from a range of dental and vision policies. The Full-time drivers are eligible for free-of-cost nurse or doctor (discounted) consultations available on a 24*7 medical advice helpline.
Paid Time Off: All employees receive the Paid Time Off benefits completely round the year. If one chooses not to take holidays off, they may earn extra time. Further extensions include maternal and paternal leaves.
Financial Security Plans: The Full-time drivers qualify for Amazon offered 401 (k) plan, life insurance, and short-term and long-term disability compensation. 
Other Financial Support: Amazon also aids the employees with adoption help benefits and yearly discounts on orders through Amazon.com.
Salary
An Amazon delivery person's average salary is approximately $33,638 annually in the United States of America or, when broken down, amounts to $17.25 hourly. The Entry-level designations begin at $31,200 yearly, whereas top-level, experienced drivers earn up to $40,905 annually. Amazon classifies all part-time and full-time drivers as common employees. Hence, they enjoy the perk of a secure income. A full-time driver earns a provided charge for each hour they are scheduled to work, even if it's a slow day.
Responsibilities
To transport and deliver products or items to clients or businesses in a reliable, punctual practice.
To examine and review orders pre-delivery and post-delivery to check whether the orders are complete, the charges are printed and collected are right, and customers are content.
To assist in the loading and unloading of supplies from the delivery vehicle.
To grow and sustain a healthy connection with customers by being answerable to their queries and handle their grievances.
To collect payments upon successful deliveries.
To reschedule delivery timings with customers if they cannot collect them.
To provide the customers with fresh information on new goods and services.
Compiling and submitting records and reports.
Requirements
Should possess, at minimum, a High School Diploma.
Should have a legitimate professional driver's license.
To be responsible for driving. He must have a clean driving record because only drivers with clean records are selected.
Should have exceptional customer co-operation skill-set, it is because the Amazon delivery drivers have to interact with customers by solving their doubts and notifying them of fresh goods and services.
Must have exceptional time management skills. Time is crucial for the reputation that Amazon stands for. A delivery driver should follow and meet up with strict delivery schedules set by senior officials.
Should possess exceptional verbal and written communication skills. They need to interact with co-workers, customers, and Amazon administration as and when required.
Should have multiple years of professional work experience as a delivery driver.
How to Become Amazon's Logistics Delivery Driver?
The first step is to check if Amazon is actively hiring a full-time delivery associate. You could look for such a job in your residential area or try a few other places too. Information regarding open positions in different areas is available online. 
The second step is to look for the listed qualifications and check if you meet them. If you meet the qualifications, then you can move to the next step.
The third step includes filling up and submitting the online application. The questions include name, residence, education and work account, and driving history. After you have successfully submitted your form, you will be notified of an interview.
The fourth step is to appear for the interview.
Step five means that you have successfully cleared your interview. Post clearance, they will contact you by either phone or email and offer a job.
Step six includes completing basic training from Amazon and the commencement of your job as an Amazon Delivery Driver.
Amazon's Flex Delivery Driver
Amazon Flex drivers are those employees who deliver the prescribed goods on their vehicles. They are people who choose to supply Amazon parcels by personal transportation, bearing all the expenses incurred. They are Flex drivers, part-time employees and enjoy the flexibility of making up their daily schedules. The earnings typically vary from $18 and $25 hourly.
Step one involves checking if the Amazon Flex Delivery Driver option is available in the area where one lives or wishes to work.
The second step is looking out for the listed qualifications required to become an Amazon Flex driver. Once you find them, check if you meet them.
The third step is signing into Amazon Flex's online website and filling up the questions that pop up like residence, vehicle type, phone type, etc. Once you fill up the questions and submit them, the company checks if your answers meet the company; post which you proceed.
Step 5 comes after your answers are approved and now you need to install the Amazon Flex App to get access to the job application. You'll be able to fill in the job application after you log in.
Step 6 involves filling up and submitting the job application.
If your job application gets accepted, then the company appoints you as an Amazon Flex driver after a quick background check. This is Step seven.
Conclusion
The post of an Amazon Delivery Driver is of benefit to individuals interested in delivery driving and meeting goals on time. One should always go through the duties and responsibilities the job demands to get clear in the mind if they want to take up the job. Being one of the leading companies on the globe, Amazon pays well to every employee and expects satisfactory fulfillment of duties. If one enjoys constant movement and transportation with a punctual and hardworking personality, then this job is surely for that person. Follow the easy steps mentioned above and get ahead with your candidature. Time is running out. Hurry!
Frequently Asked Questions
Do Amazon Flex Drivers enjoy employee benefits?
No, Amazon Flex Drivers enjoy no benefits.


How many does an Amazon Delivery Driver make in an hour?
At a minimum, an Amazon Delivery Driver earns up to $15 per hour.


Do Amazon Delivery Drivers enjoy financial security?
Amazon treats its Delivery Drivers as common employees; hence they enjoy the perk of a stable income.


How many hours per week does an Amazon Delivery Driver work?
Amazon Delivery drivers need to work 40 hours a week. They can also opt for another option of working 40 hours in 4 days.
Do Amazon Drivers Get Benefits?