To know about church letter samples..read on this article…!
Church Letter Samples
All institutions have a way of communicating whether be an NGO, an educational institute, corporate office, etc. such kinds of institutions and organizations generally follow up to keep a formal way of communication in the form of letters or applications to keep a record of them. 
Hence, the church uses letters to initiate different conversations with the officials of the church unit and also with its congregation to keep them up-to-date about certain things and purposes for the church just as any institution does. One common type of church letter that is used mostly is for fundraising. And the rest can be categorized for different purposes of the Church. 
Here, we have listed some examples of different church letter ideas that are usually practiced under the Pastors of the church. Hopefully, these samples will be useful to someone. They are as follows: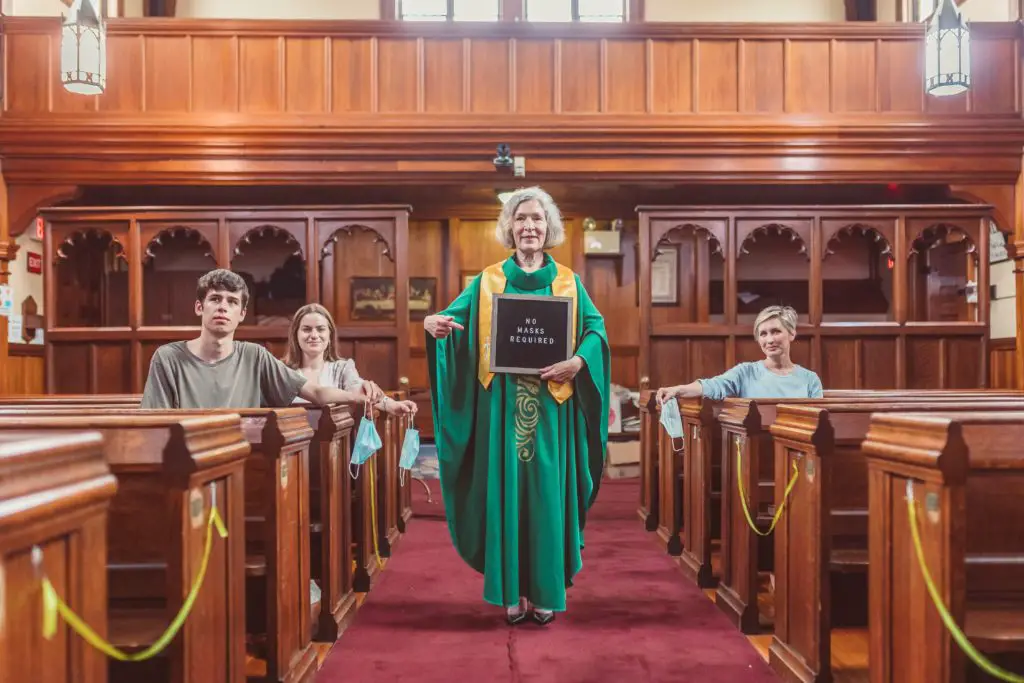 Welcome and Invitation letters
Church letter samples is written to the recipients who are new to a church. Such letters are generally written to greet a warm welcome to the new recipients of the church. One must be sure to invite them and encourage them to be a part of church gatherings again and also to thank them for attending. 
"SUBJECT: Invitation to be a part of the church congregation!
Dear (Name)
We are glad to see you and your family at our church last Sunday. We hope that you get the chance to get to know our church members and also would like to invite and welcome you and your family to be a part of our church congregation. It will be our honor to have you as a part of our church family. 
We have our weekly church gatherings every Sunday and we hope to see you in our upcoming events and church services. 
Have a good day ahead and hope to see you soon".
Newsletters
Newsletters from the church are generally written to inform the members of the church about events that are to be organized in the future or recent period. The events may include baptisms, weddings, mission trips, funerals, summer camps, etc. or these events may also include different projects of welfare and donations by the church. These church newsletters are generally sent out on a weekly, monthly, quarterly, or yearly basis to the members of the church so they can be updated about the church ongoing.
SUBJECT: To notify about the upcoming wedding event of Mr. John Green at our church.
Dear (Name)
It is more than a privilege to notify you that our church member Mr. John Green is getting married to his fiancé Miss Rachel Cooper on the 2nd of December at our Church.
So, on behalf of him, I invite you to be a part of their holy matrimony of love on the wedding date at 11 am and pray for their happy and prosperous Marriage life ahead. 
Hope to see you at the wedding!
Thank you"
Letter to inactive members
These letters are sent to the ones who have not attended the church for a few days or months who might be regular attendees of the church. Such a letter should include empathy and also ask the person if there's everything alright and do they need their help or not. Also, the letter must include a request to return soon.
"SUBJECT: Hope everything's fine!
Dear (Name)
It's been a while since we saw you at the church. Within this time, we had arranged several church services and events but didn't see or hear from you. 
We hope everything is fine and if there's something, please let us know. Our church family will be more than happy to serve you in any way we can.
Please join us soon and if not possible do write us back. We will pray for your well-being.
Hope to see you soon!
Thank you."
Transfer Letters
These letters are related to someone's membership transfer from one church to another. This way the church lets know about the particular person's standing and status in the church to the authority of other churches where the member wants to join in.
"SUBJECT: Letter of transfer from _____ to _____.
Dear (Name)
As for concerns of the transfer of Mr. John Green, we would like to let you know that he has been a good member of our church for years.
We have requested this transfer of membership at his own will and have recommended your church to join fellowship there. Wish you good luck and if you would like to know anything, please don't hesitate to contact us. 
Thank you!"
Letters of resignation
There are times when a member of the church or someone from leadership status decides to retire or wants to get transferred somewhere else. In that case, the person needs to write a letter of resignation to the church along with a brief explanation. This letter is to be written to inform every member of the church.
"SUBJECT: keep me in your prayers!
I stand to inform you all that I have decided to resign from the church after years of my service here. I have had a wonderful time here under the shelter of our Lord with such amazing people.
As of my age now I think I would like to retire and spend the rest of my life with my family. I will miss you all and will always remember and appreciate every single one of you in my prayers.
I'll visit at times for sure and also please don't hesitate to reach out to me.
Best of luck and have a good life.
Thank You!"
Missionary letters
Missionary letters are generally written to give out information about the church missionaries from different communities. It is a way of keeping the member's updates about their information and progress, if any, which are generally given out on a monthly basis.
"SUBJECT: Pray for the health and progress of our missionaries.
Dear (Name)
As many of us know about where our missionaries are presently stationed, I would like to take a moment and ask everyone to keep them in your prayers as we all know they have been a part of our church family for years.
Also, I am proud to announce that they have been doing a great job and now they are soon going to move to a new place. Hope they stay safe and may God bless them.
Thank You!"
Letters for Auction
Auction Letters are generally written to request someone among the members of the church and to some respected or high-end people in the town or city to donate items for auction such as merchandise, collectibles, portraits, sculptures, and many more so that the church can put these up for auction and gain benefit from the sold items which are then added to the church funds.
"SUBJECT: Request to donate items for the Annual Auction!
Dear (Name)
As you are acquainted with the Fundraising Auction event organized by the church every year, thereby we invite you to be a part of the event this year as well.
With the upcoming event date, we are also in need of items to be put up for the auction. We have some items in hand for this year donated by a few supporters and need to find some other items as soon as possible. 
The things that we are thinking of putting up in the auction are listed and attached to the letter. If you would like to suggest some changes or put different items, feel free to contact me.
And if you can help with donating some items for the event and make it a success, we will be very glad and thankful to you. 
Thank You!."
Sample Church Fundraising Letters
There are various types of fundraising letters based on what occasion or need the funds are being raised. And as for church-issued fundraising letters, they are thought to be the most powerful ones. Here are some examples of how fundraising letters are written by the church.
Church donation letters
Every church requires some amount of donation to conduct events, projects, or for church maintenance, basic living of church workers, etc. Therefore, donations are requested by the church to people through letters. These letters should include how the donations would be of great help to them.
"SUBJECT: we could use your support.
Dear (Name)
Our church community is dedicated to helping people from the needy and helpless parts of the region. We organize cloth, food, and necessity supplies donation to the ones who are in utter need of these things and preach them about God.
And we can organize these projects because of generous contributions from people like you.
So, to keep the good work going would you prayerfully consider donating a sum to the mission?
May God bless you and thank you in advance."
Fundraising/Sponsorship letters for Special Projects & Events
Such letters are generally written to the members of the church to request funds or to take responsibility and raise funds for some event or project on behalf of the church. It should include details about the event and these letters are to be sent out, keeping in hand enough time to organize the event.
"SUBJECT: Be a part and help the cause.
Dear (Name)
We are soon going to organize an event about a month away to help the needy children with some basic requirements for the winter and refreshments.
You are invited to take part in the event and we would be even more honored if you would like to volunteer in the event.
Also, it would be helpful if you could help us with some funds and be a part of the good cause. 
Thank You."
Fundraising Letters to build a Church or repair.
When the church needs to make some changes to their infrastructure style or rebuild it, they send out certain fundraising letters to the members and also some respected people of the area who would donate funds for the church.
"SUBJECT: Help us build a place to worship.
Dear (Name)
To worship and to pray to the Lord, a building or an infrastructure is not important for the believers of the church. But if there's a building it will act as a special place for the believers and the members to come together and worship God.
The church will also act as a place of need as a shelter for someone in need and solace for some. 
Hence, we came up with the idea to construct a church but we cannot do it alone so we invite everyone to donate anything that they can in the name of the Lord and hope to have a peaceful future ahead.
Thank you!" 
Letters of Gratitude
These letters are generally written by the church to express gratitude or thank the recipients for their donation or sponsorship to the church. Such letters should be sent out as soon as possible and must include points of what difference has their help made to the church. Writing such letters to the recipients is customary by the church and also the sense of gratitude appeals to them more to stay connected with the church and help in future donations.
"SUBJECT: Thank you for your help!
We are really glad to receive generous help with the donations from you. It is because of supporters and churchgoers like you who keep the good work going on.
Because of your support, we can feed poor people and start a small church school for poor children.
May Lord shower blessings over you and your family and thank you once again!
Sincerely yours"
Conclusion
Church letters are the most convenient way of discussing the whereabouts of the church and keeping the congregation up to date about them as it strengthens the relations among the congregation. It is also the best way to raise funds or donations for the church in a formal manner. Communicating important topics through letters lets the church keep records so they can be used in future reference. Although, while writing a church letter one must also keep in mind the proper selection of words. The letter must be written formally but with an appealing and conversational tone so the recipient feels the warmth and a welcoming vibe as most of the receivers are known to the sender and have friendly terms with them.  
Church Letter Samples-Know More About It!