As we know, Adidas is one of the world-leading sports accessories manufacturers. It is well known for its quality and comfortable sports accessories. The company was founded by Adolf Dassler in Herzogenaurach, Germany. After returning from world war I, he started making shoes at his mother's laundry. He started modifying old spikes shoes by using some new lighter material. Later, his brother Rudolf Dassler joined him and created a "Dassler Brothers shoe" company in 1924. After some time, Rudolf Dassler removed himself from his brother's company. After which, he started his own company named Puma. It is also a well-known name in sports accessories and competes with Adidas and other giant sport accessories manufacturers like Nike. Adidas is the second-largest sports accessories company after Nike around the world. Adidas provides a discount to their employee. The procedure of getting a deal is given Here. Adidas is also the parent company of Reebok. Adidas bought it in 2006 at the cost of 3.8 billion dollars. This is an excellent strategy to merge some emerging companies to increase production and quality.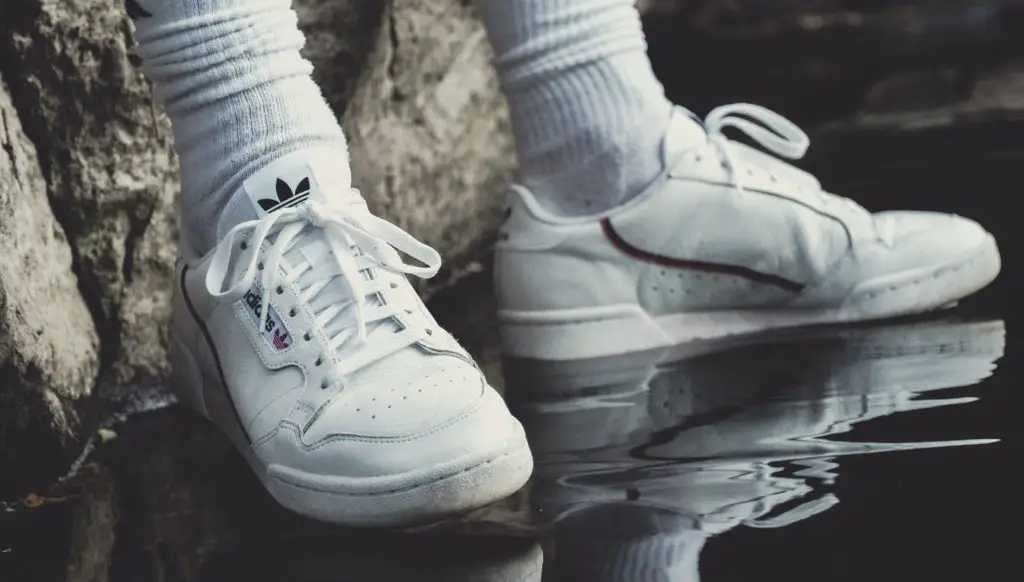 How to get an Employee discount at Adidas? 
Adidas provides 50% off to their permanent full-time workers. There are other benefits too besides 50% off. Depending upon the job profile, Adidas gives free pair of shoes and a pair of outfits. Please note that "Depending upon the job profile," not all the employees get free pairs of shoes and outfits. 
For instance, there is a job profile, testing, and designer requiring a pair of shoes for checking. Hence they are provided with several outfits and several pairs of shoes. 
To get your discount, you have to go to the store. For online purchases, you have to insert your employee details. For a detailed description, you can call on Adidas help desk number. 
What benefits does an employee get from Adidas And Nike compare two?
These are the two best-selling sport accessories giants. These two companies have been competing with each other for a long time. However, we are looking here that which company provides better working experience to their employee. We will look at some essential points to creating a better working environment.
The popularity of CEOs among their employee. In a general survey, you can find on the web that the CEO of Nike is more admired than Adidas CEO.
Compensation According to the web, it is a tie between these firms. However, it is observed that some Adidas employees said that there is much higher pay in Nike and other companies like Amazon.
Perks and Benefits. According to Adidas and Nike employees, these firms have a pretty big difference. Adidas provides more considerable Benefits and perks than Nike. Adidas is rated by their employee as about 65 out of 100. That is, 65 employees per 100 employees are happy and satisfied. On the other hand, Nike was rated only 58 out of 100. That is only 58 employees in 100 employees are satisfied. 
FAQ 
Question 1. Who was the first athlete to whom Adolf Dassler was given his lighter spike shoes?
Answer. Adolf Dassler went to U.S. sprinter Jesse Owens to pursue him to use his handmade shoes for the summer Olympics of 1936. In the same year, he won four gold medals in the Summer Olympics which helped Adolf Dassler's shoes run far in the market. 
Question 2. What was Adida's annual turnover? 
Answers. Adidas is the largest sports accessories manufacturer in Europe and the second-largest globally. Adidas' annual revenue is about 20 billion euros and approximately 16.5 billion U.S. dollars. Most of the revenue of Adidas is gathered from its footwear accessories. Adidas consists of about 62,285 men and women to accomplish their routine targets. 
Question 3. What are the companies that are owned by Adidas?
Answers.
Runtastic: A mobile fitness company bought by Adidas in 2015. 
Five Ten: An American outdoor athletic footwear manufacturing company was purchased in 2011. 
Reebok: Originally an English sports footwear and apparel company bought by Adidas in 2005. It was a great deal to Adidas.
Conclusion.
Adidas is the world's second-largest sports accessories provider. We have seen above how Adidas started how Adolf Dassler began making lighter spikes shoes using relatively more lightweight material. We also looked at how Adidas employees can access the employee discount, and you can also access a link provided that will tell you how to access the discount. We also looked at comparing the two largest sports accessories producers globally. We included ratings given by their employee to the company on different grounds like Perks and Benefits, diversity, etc. Then we looked at some more frequently asked questions related to Adidas. So we can conclude that Adidas does provide employee discounts. The only thing is that you should know how to redeem them. The comparison between the companies shows the benefits of working with ADI-DASSLER.